Yosemite's Waterfalls Are Back and Everyone Loves It
Serious snowmelt is leading to serious sightseers.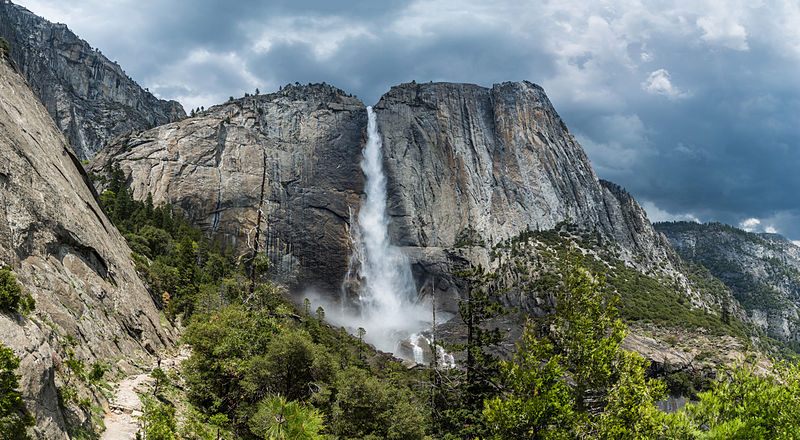 Yosemite National Park is one of America's most beautiful natural landscapes but years of drought have seen many of its rivers and waterfalls lose some of their majestic power. But thanks to heavy snowmelt, many of them are back with a vengeance, and so are the visitors.
According to NBC Bay Area, the waters in the park haven't been this powerful since 2010. The added water has not only reinvigorated some of the more famous falls like Yosemite Falls, it has also burst out and created countless other small, new waterfalls along the cliffs.
The raging waters of the park's famous waterfalls are also calling to nature-lovers who have been swarming the park to catch a glimpse of the restored falls. On an off year, the park sees around five million visitors, but now that nature is getting even showier, officials expect an even larger turnout.
To accommodate the expected rush of visitors, parking lots are being expanded and officials are asking that visitors to consider coming during the weekdays to avoid the weekend rush. Ultimately, they just caution people to be patient.
But it's not all natural beauty and tourism. Along with the spectacle of the falls, the water is increasing the flood danger in the area, with two people having already drowned this year in a nearby park. And this is just the beginning. There is still some 20 feet of snow in the park's higher elevations which is expected to melt later in the season, increasing the water levels even further.