You Can Apply Now to Be an Apprentice Globe Maker in London
Hand-paint the world at Bellerby and Co.
If you have a steady hand, an eye for detail, and a love of latitude and longitude, Bellerby and Co. would like to hear from you. The London-based company is one of the world's few remaining traditional globe-makers, and they're looking to take on an apprentice.
The job may sound dreamy, but it's not easy. Applicants should be prepared for a long training period. Everyone at Bellerby starts out as an apprentice, and it takes at least six months to learn to make the smallest and simplest globes, and years to make the bigger ones.
This is largely because their globes are all made by hand, with every detail meticulously painted in. It takes a lot of practice to create entire coastlines and mountain ranges with only a bit of paint, including building up muscle memory.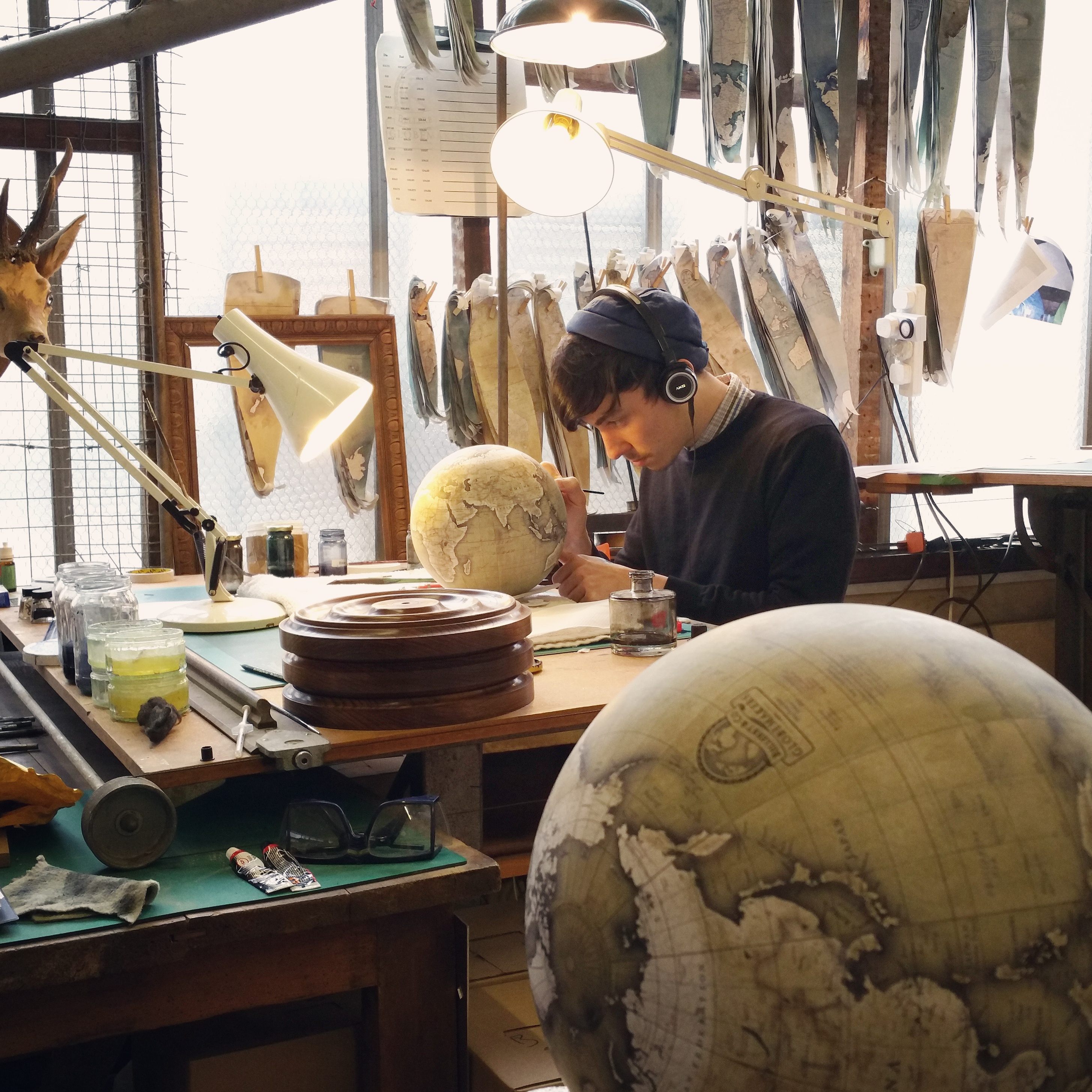 "Globe making involves a unique set of skills that take a long time to get the hang of," says Sam Clinch, a globemaker who has been working at Bellerby and Co. for a year and a half, and remembers the challenge of her apprenticeship. "You're training your hands to remember the curve of the gore."
Gores are the strips of map laid down over the globe, and apprentices start by applying them to reusable practice globes.
"You make a globe as well as you can and then strip the paper off at the end of the day and start all over again," explains Clinch. "Gradually you learn from each attempt."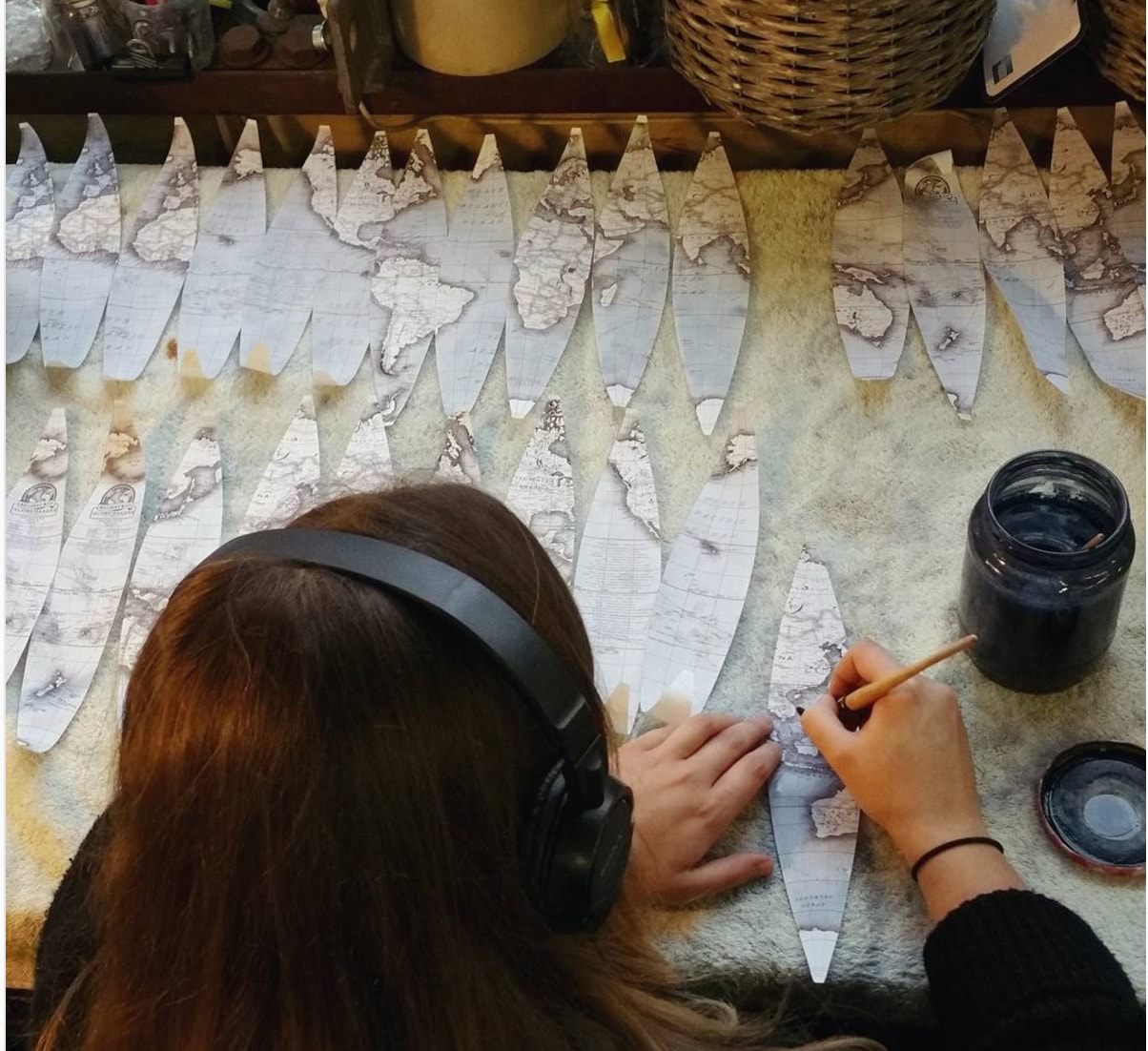 It's a demanding process, but it pays off—Bellerby and Co. globes end up in museums, blockbuster films, and homes around the world.
If globe making is your calling, details on applying can be found on the company's blog.