Explore the Unforgettable Flavors of Your Favorite Off-Brand Foods
Check out our readers' top gems from the oft-overlooked world of off-brand eats.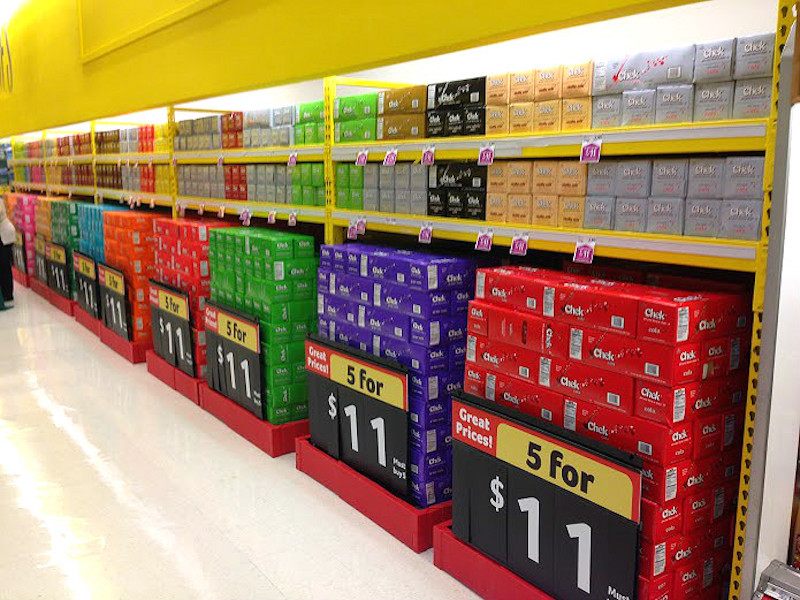 There's a whole world of potential culinary wonders hiding right under your nose. Look past the brand names you probably instinctively reach for, and you'll find a wide variety of off-brand, house-brand, discount-brand, or small-brand prepared foods that most people overlook or dismiss as inferior. But if you ask for fans of these alternatives (we recently did), you'll find lots of personal favorites out there, waiting to delight the adventurous or thrifty.
From the fairly well-known not-Oreo, Hydrox, to a surprising number of Cheetos alternatives, there are all kinds of obscure eats that people swear are far superior to the ones that appear in commercials and take up prime shelf space. Our readers sent us more alternative favorites than we could shake a generically packaged stick at. Like Chex? Then you'll love Crispy Hexagons. Think you're a Dr. Pepper fan? Mr. Pig might win you over.
Check out some of our favorite submissions below, and maybe next time you'll give some unfamiliar bargain food a chance to wow you.
Bitterol
Like: Aperol
"The good thing about Bitterol is that it is actually a bit more bitter than Aperol. Where Aperol can sometimes be a bit too sweet, Bitterol always gives you the bitterness that can be so appreciated on a night of drinking. Tangy vibes for tangy people, Bitterol is the perfect Sunday afternoon companion for gossip sessions with your best friends about people you envy because they realized early enough that life is too short to not do what you love, resulting in a happy life—where you and your galz ended up in your boring hometown with your boring husband and terrible kids. Luckily your slightly inbred chihuahua Fiona can make up for all the misery. And, Bitterol." — Laura, Berlin, Germany
Brim's Cheese Puffs
Like: Cheetos
"Brim's Cheese Puffs are available in Dollar Tree stores. They are as good as the 'name brand' cheese snacks, and a whole lot less expensive." — Ted Meberg, Orlando, Florida
Brooks Rich & Tangy Ketchup
Like: Heinz Ketchup
"Doesn't taste like stewed tomatoes, like the major brands. Grew up with it, and it's only available in the Midwest, so I must order it online now." — Billye Ann Clough, Prescott Valley, Arizona
Brownie Chocolate Drink
Like: Yoo-hoo
"I had it when I visited Alabama back in the 1980s. I thought it was richer than Yoo-hoo!" — Scott Shrum, Los Angeles, California
Bubba Cola
Like: Coca-Cola
"I started buying Bubba from a small and, at the time, dingy food chain because it was only 89 cents a bottle. I've tried to buy name brands since, and my husband vehemently complains. He even took a taste test by lining up every cola brand we could locate and sipping them blindfolded. I was shocked to see that he did, indeed, identify Bubba as the winner. I was sort of hoping to trick him. He claims it is less sweet than Coke but really, I can't tell the difference. It's still 89 cents so I'm happy to still buy it for him." — Deb, New York
Clover Valley Coconut Fudge and Caramel Cookies
Like: Caramel deLites Girl Scout Cookies
"These are one third the cost of the Girl Scout Samoas and are just as good (if not better!). What's more, they're available all year long. Great for my taste buds and wallet, not so good for my waistline :)." — Nathan, United States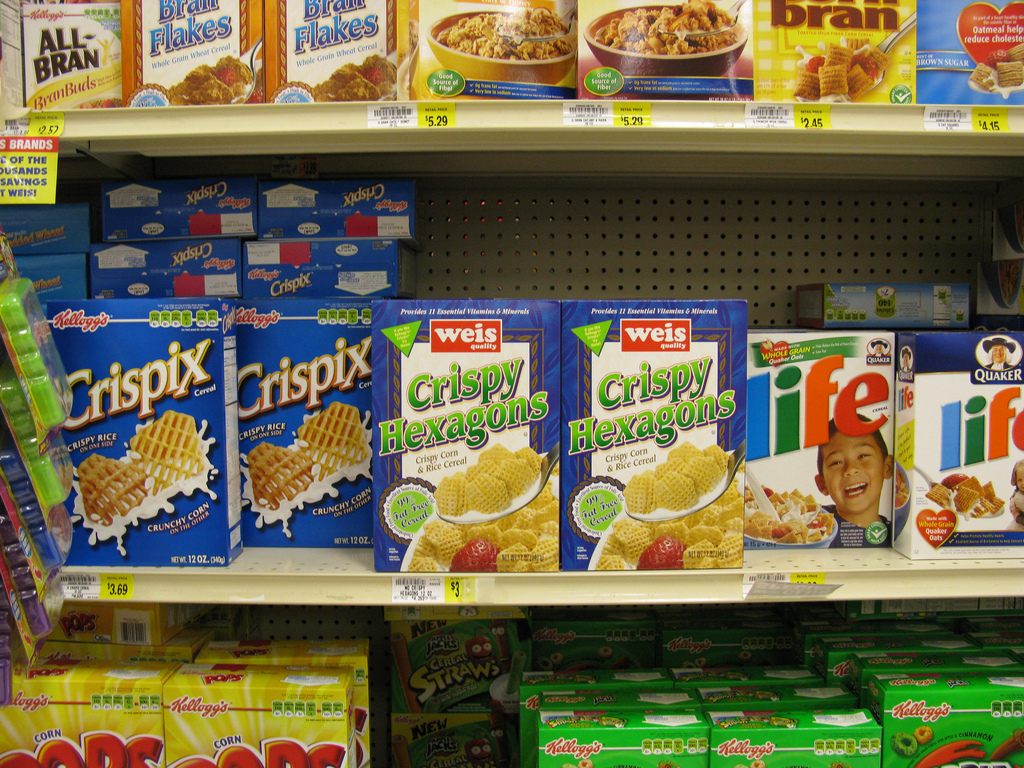 Crispy Hexagons
Like: Crispix Cereal
"I just love the name. How often do you see the word 'hexagon' in everyday usage?" — Brian, California
Duke's Mayonnaise
Like: Hellman's Mayonnaise
"Duke's is super creamy, not sweet, and for some reason I feel that it makes whatever you put it on or in taste better! I live in Brooklyn, but grew up in Virginia. I get several jars every time I go home." — Marie, Brooklyn, New York
Faygo Pop
Like: Sunkist Orange Soda, other candy-flavored soft drinks
"Faygo has so many crazy varieties that the big brands would never attempt! Cotton Candy, Raspberry Lemonade, Pineapple Orange, Candy Apple … the list goes on and on. Plus they are really good, and really inexpensive! Every time I go back to Michigan I grab some." — Brandon Davis, Chicago, Illinois
Golden Flake Cheese Curls
Like: Cheetos
"Cheesier, crisper, and with a buttery flavor far beyond anything any bag of Cheetos could ever have, these are only found in the deep South, where they originated in 1923. When my mama used to send me a care package from home, she'd buy several bags of these since they were my favorite, and use the unopened bags as lightweight packing around my goodies. The best!" — Suzanne Barnes, Tucson, Arizona
Golden Grains Mac'n'Cheese
Like: Kraft Mac & Cheese
"It wasn't just a rip-off of Kraft like the other off-brands. It had a distinct flavor and texture." — Dani Matheson, Santa Cruz, California
Great Value Cheddar Cheese Crackers
Like: Cheez-Its
"These Wal-Mart-brand cheese crackers are head-and-shoulders better than any name brand cheese crackers we have tried. While there's the great upside of being considerably cheaper than the major brands, these crackers have a much more robust cheese flavor and just taste better. They are the only ones all my five kids will eat, which is no small feat, as well as my wife's and my personal favorite. When we offer them to other adults with us on outings, we notice a look of doubt on their faces, but always, next comes an expression of surprise and satisfaction. We can barely keep any stock of these because they are eaten up so quickly! You must try these and you'll be hooked!" — Jason A. Valdosta, Georgia
Hawkins Cheezies
Like: Cheetos
"Perfect, dense, crunchy cheese puff with intense cheese flavor. It's the intensity of the crunch combined with the denseness of the texture that gives it complete mouth satisfaction. They aren't too salty and are never oily. They are extruded and fried into oddly twisted and knobby little shapes. No two are identical. They don't taste in any way artificial or chemical-y. They're made locally in a family-run factory in Smith's Fall, Ontario, and are only available in stores in the Ottawa Valley of Eastern Ontario. Recently, by chance, I stood next to a lady in a local Giant Tiger discount store. Without knowing it, we were both there to buy Hawkin's Cheezies. (Giant Tiger sells them at the lowest price.) They weren't immediately obvious on the shelf. Getting agitated, the lady loudly demanded, 'Where's the **** Haw-kins?!! I only eat Hawkins! They're the best cheesies ever!' In my small community it is not unusual for people to include bags of Hawkins in birthday gifts or hostess gifts at dinner parties. I always include a bag in each stocking at our house at Christmas. They have an insanely loyal customer fan base in this part of the country." — Sue Minro, White Lake, Ontario
Heee Haw
Like: Mountain Dew
"I think it tastes more lemony than Mountain Dew, though it's slightly less carbonated. The ridiculousness of the name is what's really the important thing here, as nothing is funnier to high schoolers than a good old game of Heee Haw pong. The three E's are the best part!" — Anna Godfrey, Mason City, Iowa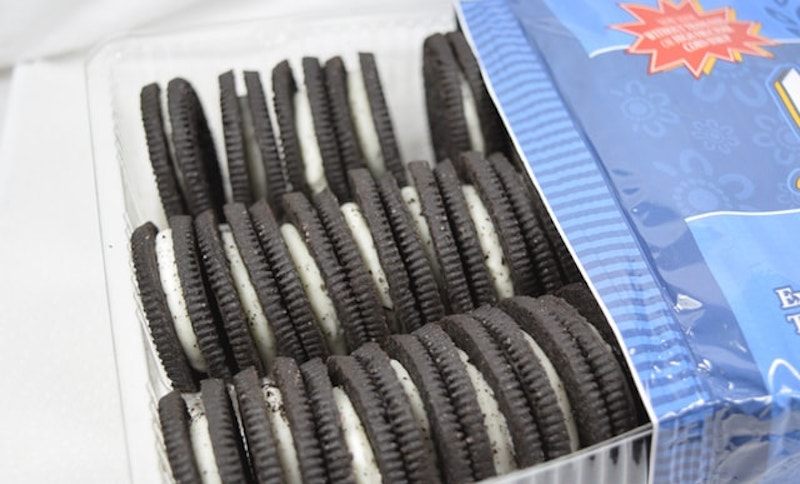 Hydrox Cookies
Like: Oreo Cookies
"The stuffing is creamy, unlike Oreos. Oreos 'double stuffing' is just a lot of air beat into the stuffing and that makes the stuffing crack." — Suzanne Melton, Elk Plain, Washington
"I have been a Hydrox fan since I was a kid. I always preferred Hydrox and Mint Hydrox over Oreos. For me it is both the texture and flavor difference. I buy them from Amazon because I can't find them locally." — Jim Prevo, Vermont
"It has the chocolate/vanilla flavor that reminds me of my childhood and having cookies and milk after school. Mom would listen to my 'news' of the day at school and offer suggestions for problems I was having." — Katherine, Nebraska
Kroger Crunchy Natural Peanut Butter
Like: Jif Crunchy Peanut Butter
"I am 42 years old and have eaten peanut butter and jelly almost every day since I was about six. I have had a lot of different kinds of peanut butter. While crunchy is obviously superior to creamy, there are a lot of processed and natural versions to choose from. And what I've noticed is that Kroger's crunchy natural retains the big chunks without the gritty texture. When mixed and refrigerated it's the perfect consistency, at half the price (which is important given the volume we're talking, even for a grown man)." — Chad Ahren, Indianapolis, Indiana
Kroger Big K Diet Cola Soda
Like: Diet Coke
"It's more crisp, and under half the price! But more importantly, you need to start calling this stuff, 'Twonkie.' It's from an episode of That 70s Show, when Kitty gives Eric a store-brand Twinkie in his lunch. Ever since seeing that episode, anything off-brand is known as 'Twonkie' in my house. For example, that Kroger diet soda I like? Twonkie Diet Coke." — Amy Buss, Thousand Oaks, California
Martha White Self-Rising Flour
Like: Gold Medal Flour
"It is blended specifically for Southern-style biscuits. Gold Medal and Pillsbury, and even King Arthur brands blend soft and hard wheat, which prevents the best rise." — Marjory Thrash, Poplarville, Mississippi
Millville Marshmallows and Stars
Like: Lucky Charms
"Due to a chemical sensitivity to food dyes like red 40, I must avoid them. Aldi has eliminated them from all of their store brands. Plus, a box of Marshmallows and Stars costs less than half as much as Lucky Charms, which is full of food dyes. Win-win!" — Jackie, New York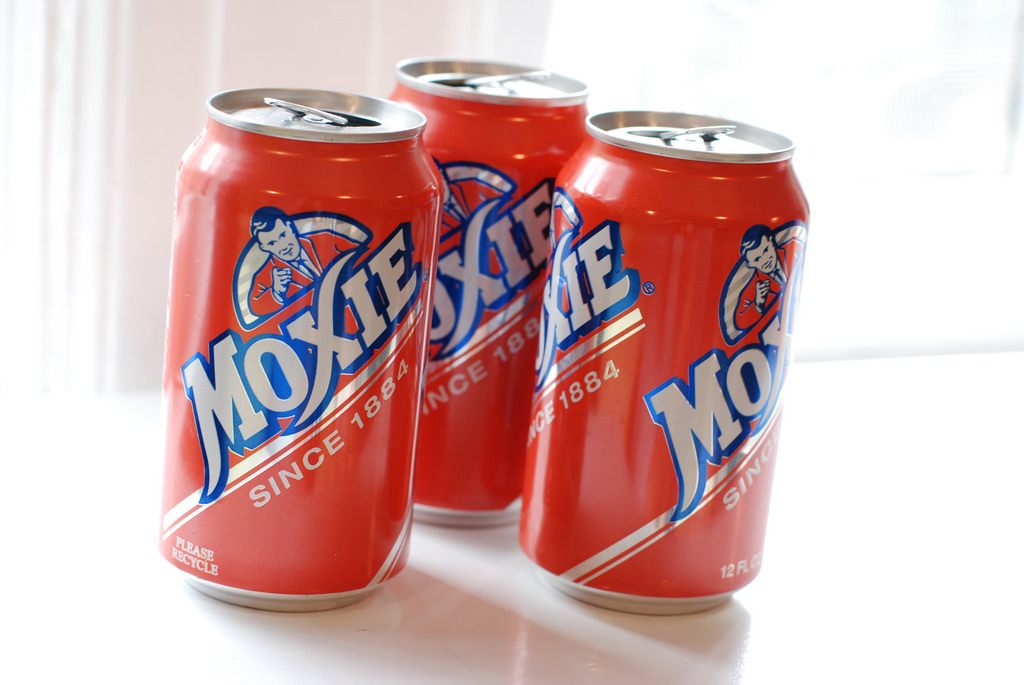 Moxie Soda
Like: Coca-Cola? Nyquil?
"Moxie's complex, vaguely medicinal taste easily beats Coke, which is the Budweiser of sodas, and thoroughly trounces the overly sweet Pepsi and RC Cola." — Roderick Bates , Weathersfield, Vermont
Mr. Pig
Like: Dr. Pepper
"Mr. Pig is the Piggly Wiggly grocery store's knockoff of Dr. Pepper. In terms of taste it's 'eh.' But the name … It's perfect for a full-sugared soda. Unfortunately it's not available in diet, but then is that really a surprise? And, at least as of August 2018, it's still available in the Atlanta-area Piggly Wigglys." — Blaine, Atlanta, Georgia
Mrs. Freshley's Cupcakes
Like: Hostess CupCakes
"The taste kicks six kinds of crap out of Hostess. The sponge is moist, the cream light-textured, the icing doesn't shatter into pieces when you bite into it. They also have great carrot cake, donuts, swiss rolls, etc. And they are MUCH cheaper!" — Scott Erickson, Minneapolis, Minnesota
NikNaks/Kirkland Popcorn
Like: Cheetos/Orville Redenbacher
"I enjoy these both SO much better than their recognized counterparts (Cheetos/Orville Redenbacher) because they taste great without a weird feeling of oil/preservatives left on your tongue. While I'm able to get the popcorn easily (and cheaper!), shipping cheese snacks from South Africa is a lot more difficult, so I usually have to settle for the inferior name brand." — Rachel, California
Polar Cola
Like: Coca-Cola Products
"They took Coca-Cola to court, for using their polar bear symbol in Coca-Cola ads on TV and packaging. They lost, because the courts said Polar was only a small company and Coke was huge, and no one would confuse the two. Try using the same lettering as Coke, and watch them freak out! The battle earned my respect for the Polar Beverage Company of Worcester, Massachusetts." — Bob Bolduc, Auburn, Massachusetts
RC Cola
Like: Coca-Cola
"RC has a richer cola flavor than those heinous 'other' two and after all if you choose to drink a cola soda, it's about cola taste, and RC has the most." — Chipp Ross, Portland, Oregon
Stop & Shop Neufchâtel
Like: Philadelphia Cream Cheese
"More balanced acid-to-cream ratio than Kraft's Philadelphia, and creamier texture." — Howard Isaacs, Brooklyn, New York
Stouffer's Whales Crackers
Like: Goldfish
"They're so much more flavorful than Goldfish. They are cheesier-flavored and have just the right amount of saltiness, which I find the lack of makes goldfish crackers taste more dull." — Alyssa Valenti, Clinton, New Jersey
Trader Joe's Mayonnaise
Like: Hellman's Mayonnaise
"It is one of the few brands that has no added sugar. The result is that it tastes more like mayo used to taste before manufacturers started adding more sugar to everything. It tastes tangier than most brands but still creamy and enhances everything it is put on. It is delicious and has more flavor notes than other mayos." — Sue Harrison, Fort Lauderdale, Florida
Trader Joe's Scandinavian Swimmers
Like: Swedish Fish
"Leaps and bounds above Swedish Fish are the brightly-hued Scandinavian Swimmers, a diverse array of delicious, delicate gummies ranging from dolphin to rockfish, and coming in as many flavors. With the gummies occasionally warping their shape, your imagination itself can create an entirely new cast of nautical figures! Why waste the signature texture Swedish Fish popularized on one cough-syrup flavored fish? Scandinavian Swimmers spread the Nordic love to all creatures, both above and under the sea." — Annie, Boston, Massachusetts
Treet Meat
Like: Spam
"It competes with Spam, but has a finer texture and slightly sweeter flavor when fried vs Spam's super-saltiness. Treet's also significantly cheaper. My grandmother used it in vegetable soup and as a breakfast meat." — Eric L. Johnson, Pikeville, Kentucky
Uncle Ray's Brand Chips
Like: Lay's Potato Chips
"They are the oddest of off-brand chips ever. The chips are delicious and ALWAYS coated in seasoning, But on the back there are always just strange, old-timey stories about falling out of row boats or sometimes odd stuff it's hard to believe." — Jay Sullivan, Edwardsville, Illinois
If you have a favorite off-brand food of your own that you'd like to share, head over to our community forums and tell us about it!
These replies have been edited for length and clarity.
Gastro Obscura covers the world's most wondrous food and drink.
Sign up for our email, delivered twice a week.