What We'll Do
In this 3-part seminar, become a culinary archaeologist as we recreate dishes from ancient Mesopotamia, ancient Rome, and the Mediterranean Middle Ages.
Course Description
Join Vacation With An Artist (VAWAA) along with archaeologist and culinary historian Ursula Janssen and learn the art of recreating ancient dishes.
Together, we'll turn our kitchens into vessels for gastronomic time travel, using historical recipes and modern ingredients to create dishes from ancient Mesopotamia, ancient Rome, and the Mediterranean Middle Ages. We'll focus on the Middle East, Southern Europe, and the Mediterranean region, tracing ancient foodways and trade routes along the Mediterranean Sea and the lasting legacy they had on several regional cuisines. From Babylonian fowl pie to Mustacei, we'll treat each recipe we cover as a portal to the past, looking at the traditions, culinary innovations, and societal values it was steeped in. We'll explore how various foods, cooking methods, and notions of "healthy eating" were viewed across time, and what a profession in the food industry of yore may have entailed. By the end of the course, you'll not only have a deeper understanding of ancient Babylonian, Roman, and Mediterranean cuisines, but also the knowledge and skills to weave elements of them into your own cooking practice.
Gastro Obscura Courses: delving deep into the world's culinary curiosities with expert instructors.
Syllabus At A Glance
This course includes three total sessions, each lasting for 2 hours. 
Winter Section C: Meets Sundays beginning  March 27.
Session 1 (Sunday, 3/27/2022, 12–2 PM ET): Babylonian: Fowl pie and Mersu
Session 2 (Sunday, 4/3/2022, 12–2 PM ET): Ancient Rome: Mustacei and Alexandrian gourds
Session 3 (Sunday, 4/10/2022, 12–2 PM ET): Mediterranean Middle Ages: Itriyya and hummus
Between Sections
Students will be given suggested readings to do outside of class. 
Course Materials
 A detailed ingredients and materials list will be sent to students closer to the start of this course.
Pricing Options
In addition to full-price tickets, a limited number of no-pay spots are available for this course. Please note that these tickets are reserved for those who would not otherwise be able to take this course and who expect to attend all sessions. No-pay spots are distributed via a randomized drawing two weeks before each course begins. For more information and to apply for a no-pay spot, please click here. To learn more about our pricing model and randomized selection process for no-pay spots, please visit our FAQ page. 
Community Guidelines for Students
Please take a moment to review our community guidelines for students, which aim to share our classroom ethos and help set the stage for the best possible learning experience. 
Atlas Obscura Online Courses
Atlas Obscura Courses offer opportunities for participants to emerge with new skills, knowledge, connections, and perspectives through multi-session classes designed and taught by expert instructors. To learn more about our current course offerings, please visit www.atlasobscura.com/online-courses. For answers to commonly asked questions, check out our FAQ page here.
Founded in 2009, Atlas Obscura created the definitive community-driven guide to incredible places across the planet and is now an award-winning company that shares the world's hidden wonders in person and online.
Where We'll Be
Once registered, you'll receive a confirmation email from Eventbrite that will provide access to each class meeting. Please save the confirmation email as you'll use it to access all sessions of your course via Zoom.
About Your Instructor
VAWAA & Ursula Janssen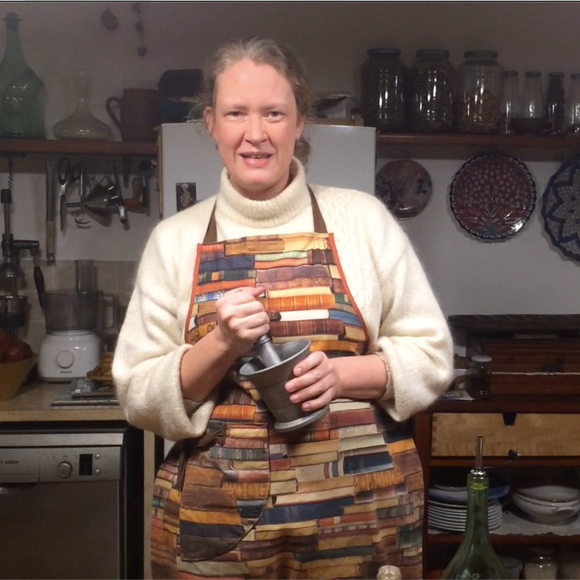 VAWAA & Ursula Janssen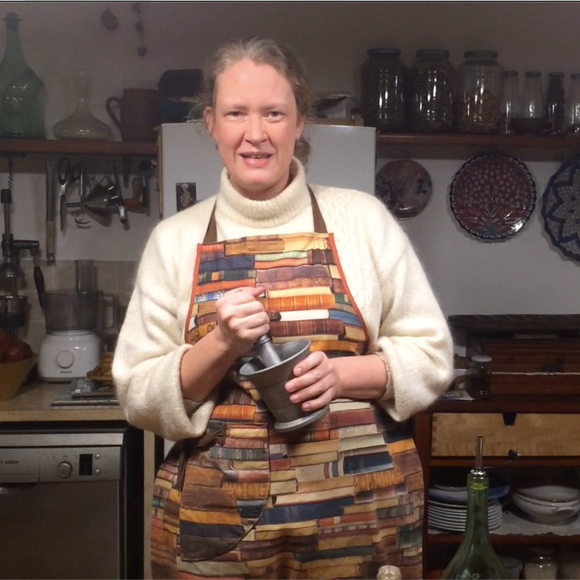 Vacation With An Artist (VAWAA) is a platform to discover and book mini-apprenticeships with remarkable artists and makers around the world – from pottery in Joshua Tree, weaving and textile dyeing in Oaxaca to culinary food preservation in Newfoundland.
Ursula is an archaeologist, cook and author, passionate about sustainability. For years, Ursula worked on excavation projects in Syria, Turkey and Egypt, where she often lived in small, traditional villages and picked up a variety of recipes and traditional food preparation techniques. Historic methods of producing and cooking food inspire Ursula academically, but also motivate her lifestyle. She believes that looking back to traditional cooking techniques also encourages getting back to a more sustainable way of living. She lives in Southern Italy where she grows most of her own food, eats fresh ingredients seasonally, raises chickens, makes wine and olive oil, and in her spare time, practices archery!
What Else You Should Know
This is an interactive, small-group seminar that meets over Zoom. Students may be encouraged to participate in discussions, work on assignments outside of class, and workshop projects with their instructor or classmates. Due to the interactive nature of this course, we strongly recommend students attend as many live sessions as possible. Within 72 hours after each session meets, students will receive access to a recording of the live session, which they can watch for up to two weeks after the course concludes. 
Instructors may use Google Classroom to communicate with students outside of class. While students aren't required to use Google Classroom, instructors may use this platform to post resources, discussion questions, or assignments. This platform also offers a space for students to connect with one another about course material between sessions. 
We provide closed captioning for all of our courses and can share transcripts upon request. Please reach out to us at experiences@atlasobscura.com if you have any questions, requests, or accessibility needs.
Group Size
There are 30 spots available on this experience.