What We'll Do
(*This event is priced per household/device so your whole family is welcome) This experience is a magic show that takes place in my home. I like to think of it as a "backstage" tour. We'll warm up with some interactive magic tricks where you'll follow my instructions and use items in your own homes to fool yourselves. Then I'll show you my favorite books and magic gadgets and tell you funny stories about their authors and creators. You might get a glimpse at the latest wacky project in my workshop or find out how I handle everyday tasks with a magical flourish. Finally, I'll settle down at my practice table and put on a show of sleight-of-hand magic performed extremely close-up. Right from where you are, you'll be able to pick cards, check my sleeves, and shuffle the deck. And you're guaranteed the best seat in the house. (NB while you will learn one simple magic trick, this experience is primarily a show and not a class.)
Atlas Obscura Online Experience Gift Card credit cannot be used on this Airbnb ticketed experience.
Where We'll Be
This experience is hosted online. Once you book, you'll receive an email with a link and details on how to join. I'll be joining you from my top-secret lair (apartment), where all the magic happens.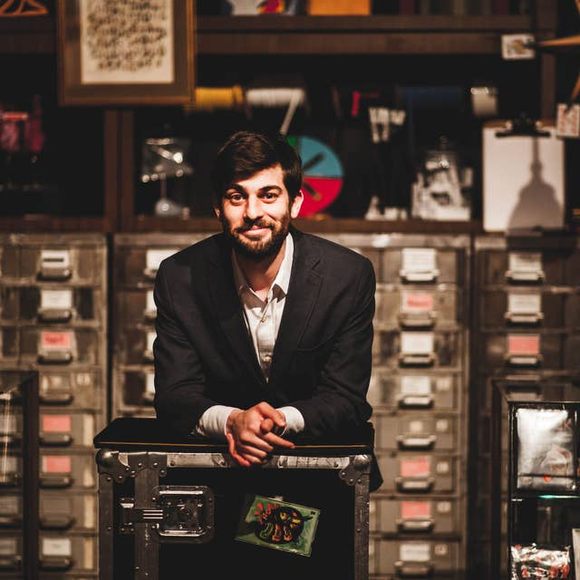 Noah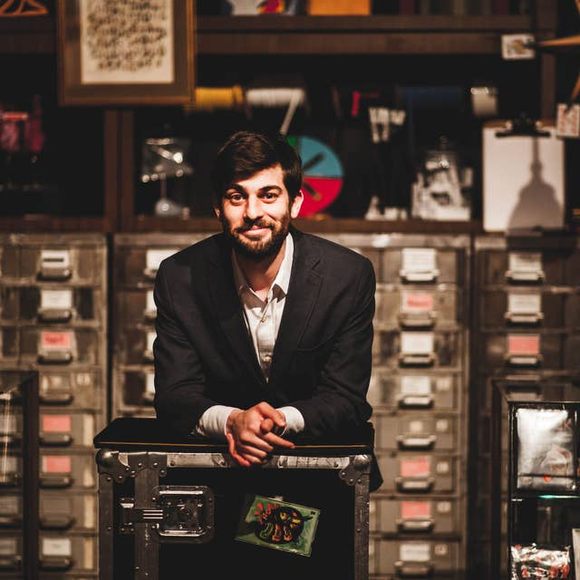 Hi. I'm Noah, a member of the Atlas Obscura community. I'm a professional magician who has been working in New York City for 10 years. For the past five years, I've performed my show, Magic After Hours, twice a week at the oldest magic store in the city. I'm also a featured performer at Speakeasy Magick at NYC's Mckittrick Hotel. I love all things magic. I've translated a number of books about magic and have taught it in hospitals, veterans centers, and juvenile detention centers.
For questions about this experience, please contact me directly through Airbnb.
What Else You Should Know
This event is priced per household/device so your whole family is welcome.
Group Size
There are 10 spots available on this experience.
Who Can Come
You'll need an internet connection and the ability to stream audio and video to participate. A link and details on how to join will be included in your booking confirmation email.
Guests ages 14 and up can attend.
What to Bring
A deck of cards (per household)
A thimble or rubber band (per person)
15 individual socks
A marker
Cancellation Policy
Any experience can be canceled and fully refunded within 24 hours of purchase. See cancellation policy.