Cans, Jams & Pickles: Preserving Your Pantry With Camilla Wynne
4 sessions
$215 per person
Up to 25 people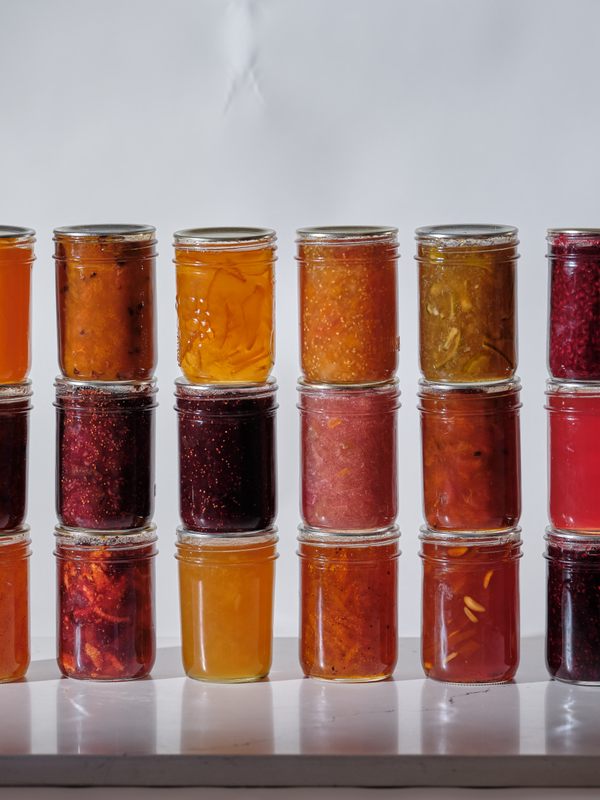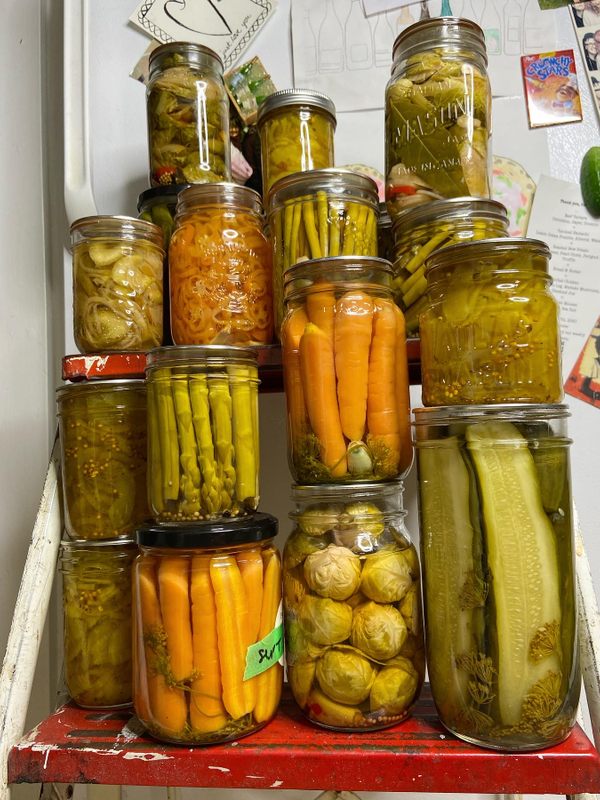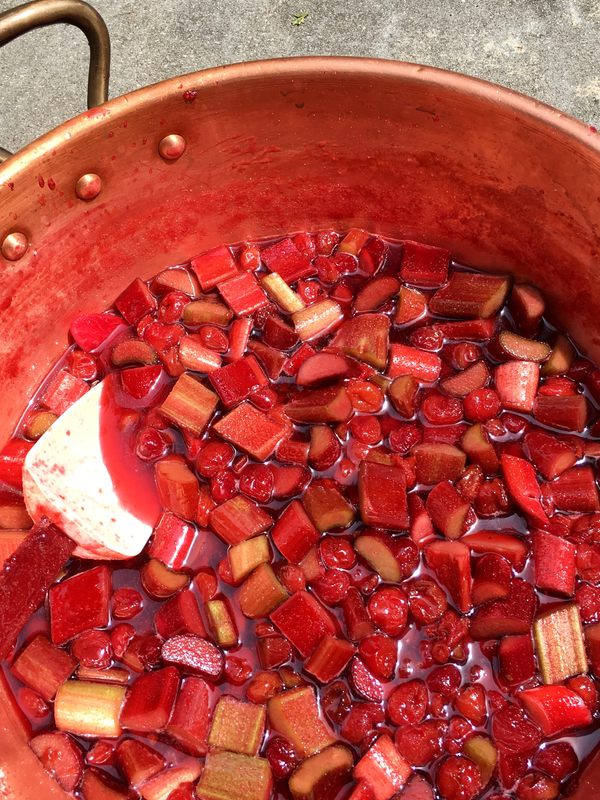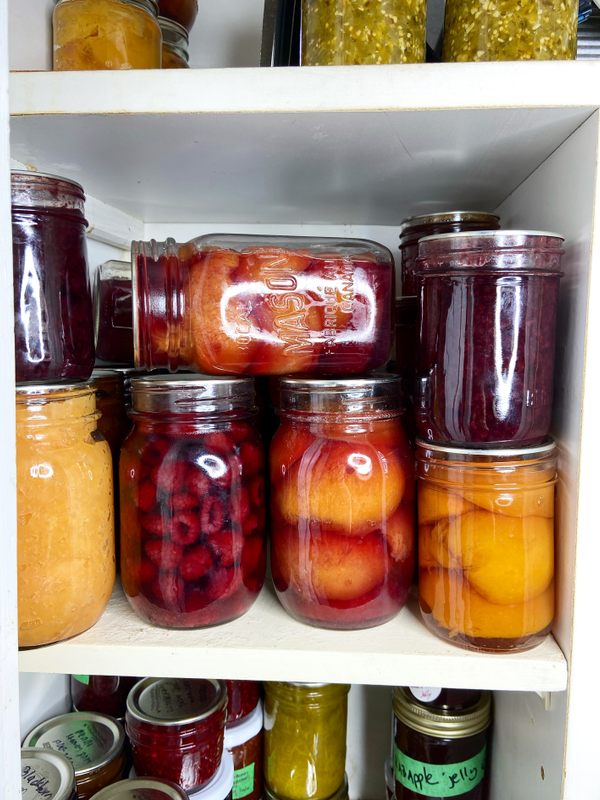 What We'll Do
In this four-part seminar, learn to safely and creatively preserve acidic and acidified foods.
Course Description
Under the guidance of master preserver Camilla Wynne, explore the art and science of canning acidic and acidified foods—transforming the contents of your pantry or garden into shelf-stable preserves. We'll start by taking a look at the microbiological processes at play, deepening our understanding of how various methods give rise to different tastes. We'll experiment with jams, pickles, chutney, compotes, tomatoes, and beyond, taking an approach that is equal parts scientific methodology and creativity. Camilla's emphasis will be on creating unique flavors, using alternative sweeteners, and sharing accessible, zero-waste processes that work for folks with busy lives. By the end of this course, you'll not only have jams, compotes, and pickles in progress, but also a repeatable process in place to turn this summer's fruits and vegetables into a pantry full of sweet and sour goods you can snack on through the winter. 
Gastro Obscura Courses: delving deep into the world's culinary curiosities with expert instructors.
Syllabus at a Glance
This course includes four total sessions, each lasting 1.5 hours on four consecutive Saturdays, beginning September 10.
Session 1 (Saturday, 9/10, 1–2:30 PM ET)| The Science of Canning: Microbiology and physics, water bath canning and the inversion method, and a canned fruit compote
Session 2 (Saturday, 9/17, 1–2:30 PM ET)| Get Pickled: Acidifying vegetables, raw and hot packing, and looking at key ingredients
Session 3 (Saturday, 9/24, 1–2:30 PM ET)| Jam Session: Maceration, pectin, and alternative sweeteners
Session 4 (Saturday, 10/1, 1–2:30 PM ET)| Tomato Time: Canning halved tomatoes 
Between Sessions
Outside of class, students will be expected to gather ingredients and, on occasion, prep (minimally) for the upcoming session.
Materials
Students should plan to come to class with a clear working space! In addition to standard kitchen items (a good knife, a cutting board, pots, a ladle, and basic kitchen utensils), the following items will be used for canning during class:
1-pint and half-pint Mason jars with new snap lids
A large pot with a lid
A jar lifter and a headspace tool (recommended but not required)
Prior to each session, students should plan to purchase some basic ingredients that can be found at most grocery stores; ingredients and any advance prep will be sent out a week before each class. 
*If you have any allergies or food sensitivities, please reach out to us prior to registering to make sure this is the right course for you.
Pricing Options
In addition to full-price tickets, a limited number of no-pay spots are available for this course. Please note that these tickets are reserved for those who would not otherwise be able to take this course and who expect to attend all sessions. No-pay spots are distributed via a randomized drawing two weeks before each course begins. For more information and to apply for a no-pay spot, please click here. To learn more about our pricing model and randomized selection process for no-pay spots, please visit our FAQ page. 
Community Guidelines for Students
Please take a moment to review our community guidelines for students, which aim to share our classroom ethos and help set the stage for the best possible learning experience.
Atlas Obscura Online Courses
Atlas Obscura Courses offer opportunities for participants to emerge with new skills, knowledge, connections, and perspectives through multi-session classes designed and taught by expert instructors. To learn more about our current course offerings, please visit www.atlasobscura.com/online-courses. For answers to commonly asked questions, check out our FAQ page here.
Founded in 2009, Atlas Obscura created the definitive community-driven guide to incredible places across the planet and is now an award-winning company that shares the world's hidden wonders in person and online.
Where We'll Be
Once registered, you'll receive a confirmation email from Eventbrite that will provide access to each class meeting. Please save the confirmation email as you'll use it to access all sessions of your course via Zoom.
About Your Instructor
Camilla Wynne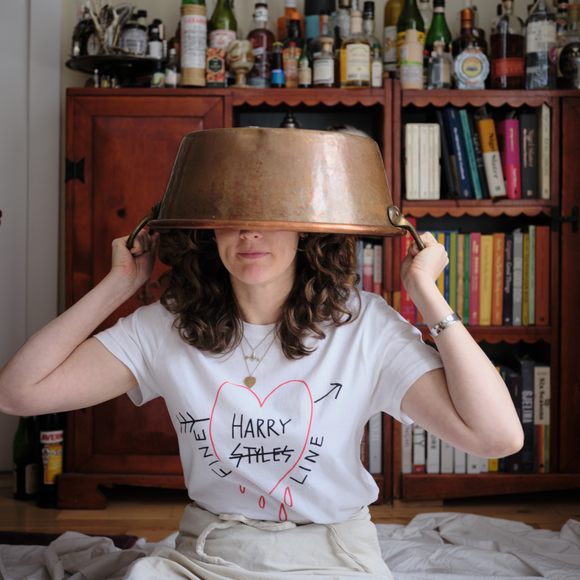 Camilla Wynne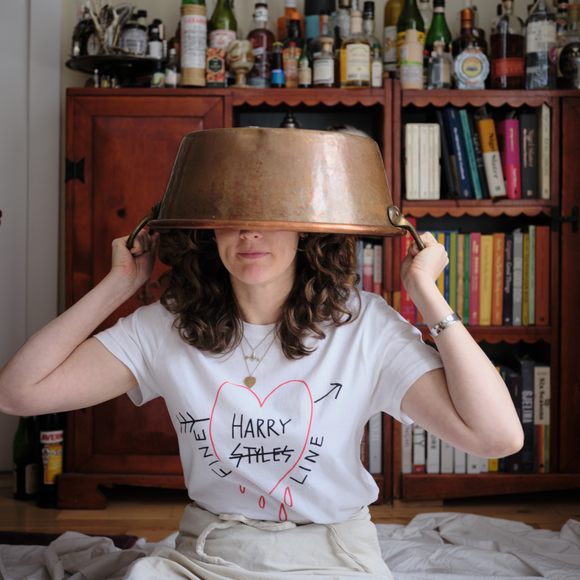 Master Preserver Camilla Wynne is the author of Jam Bake and Preservation Society Home Preserves. A recipe developer and cooking teacher specializing in preserving and pastry, she also works as a recipe tester and writer. She has made it her mission to make preserving a part of people's everyday lives by debunking canning misconceptions, streamlining processes, and integrating this great tradition into busy modern lives. She is passionate about teaching the science behind preserving so that students can unleash their creativity safely.
What Else You Should Know
This is an interactive, small-group seminar that meets over Zoom. Students may be encouraged to participate in discussions, work on assignments outside of class, and workshop projects with their instructor or classmates. Due to the interactive nature of this course, we strongly recommend students attend as many live sessions as possible. Within 72 hours after each session meets, students will receive access to a recording of the live session, which they can watch for up to two weeks after the course concludes.

Instructors may use Google Classroom to communicate with students outside of class. While students aren't required to use Google Classroom, instructors may use this platform to post resources, discussion questions, or assignments. This platform also offers a space for students to connect with one another about course material between sessions. 
We provide closed captioning for all of our courses and can share transcripts upon request. Please reach out to us at experiences@atlasobscura.com if you have any questions, requests, or accessibility needs.
Group Size
There are 25 spots available on this experience.