What We'll Do
This course has already started! However, you can still join if you'd like to (and we hope you will!). Students enrolling after the course start date and time will have access to a recording of the first session (which will be emailed to participants within 72 hours) as well as the option to attend remaining sessions live. Please select the "Join Late" ticket type to enroll after the course has begun.
In this four-part lecture series for musicians and fans alike, we'll walk through techniques and practices for making unusual sounds in experimental music.
Course Description
From playing with the percussive thumps of your washing machine to plugging synths into unusual places, experimental music is nothing without experimentation. Join singer, engineer, and composer Jamie Stewart for a four-part practicum focusing on techniques and approaches to creating unusual and odd sounds. Each session, we'll walk through demonstrations of techniques applicable to the vast world of experimental music—from sonic practices Jamie has used throughout his career to those central to the history of experimental music, and even a few developed specifically for this course. Musicians of all levels will have the chance to apply and personalize material covered in class for their own music, while music appreciators will have the opportunity to parse the inner workings of experimental music. Each class will cover five to seven techniques, with at least one technique per class applicable for beginner, intermediate, and advanced musicians—though all could apply to anyone at any level interested in building up their expertise. By the end of this course, musicians will have concrete, customizable practices that may help expand their own composition and performance, while fans will have a deeper, more intimate understanding of music and the making of far-out sounds. 
Syllabus at a Glance
This course includes four total sessions, each lasting for 1.5 hours on four consecutive Thursdays beginning February 10.
Session 1 (Thursday, 2/10/2022, 7:30–9 PM ET): Experimental Techniques for Synthesizers: Playing with keyboards, drum machines, and desktop-style synths.
Session 2 (Thursday, 2/17/2022, 7:30–9 PM ET): Mangling the Tried and True: Experimenting with stringed instruments, field recording, DAW plugins, and less common uses for common pedals
Session 3 (Thursday, 2/24/2022, 7:30–9 PM ET): Unusual Beats: Experimental techniques for percussion, found objects, and voice
Session 4 (Thursday, 3/3/2022, 7:30–9 PM ET): Let's Make Some Weird Beeps: Going deeper down the rabbit hole of synths, focusing on modular, drone and semi modular patchable synths
Between Sessions
Students will be given optional homework assignments based on their relationship to music and interest. Musicians will be encouraged to practice applying techniques learned in class to their own composition outside of class. Music appreciators will be encouraged to research recorded music relevant to the material covered in class. Responses to each assignment should be posted in Google Classroom for other students to listen to, share, and respond to.
Course Materials
We highly recommend attending class with the best headphones (or earbuds) you have access to rather than listening through computer speakers. Most of the techniques will have a broad frequency range beyond the specifications of built-in computer speakers.
Many of the demonstrations will utilize particular instruments, but there's no need to buy anything for the course—unless you're inspired to! For curious musicians, there should be enough crossover with other similar instruments that with a small amount of imagination everything can be modified to fit your setup. (This also has the added advantage of leading to even more novel techniques!)
Pricing Options
This course is available at three ticket prices, with a limited number of no-pay spots for students who could not otherwise participate. This tiered pricing model is designed to increase access for a wider range of students as well as to support our instructors. To learn more about our pricing model, please visit our FAQ page. 
Atlas Obscura Online Courses
Atlas Obscura Courses offer opportunities for participants to emerge with new skills, knowledge, connections, and perspectives through multi-session classes designed and taught by expert instructors. To learn more about our current course offerings, please visit www.atlasobscura.com/online-courses. For answers to commonly asked questions, check out our FAQ page here.
Founded in 2009, Atlas Obscura created the definitive community-driven guide to incredible places across the planet and is now an award-winning company that shares the world's hidden wonders in person and online.
Where We'll Be
Once registered, you'll receive a confirmation email from Eventbrite that will provide access to each class meeting. Please save the confirmation email as you'll use it to access all sessions of your course via Zoom.
About Your Instructor
Jamie Stewart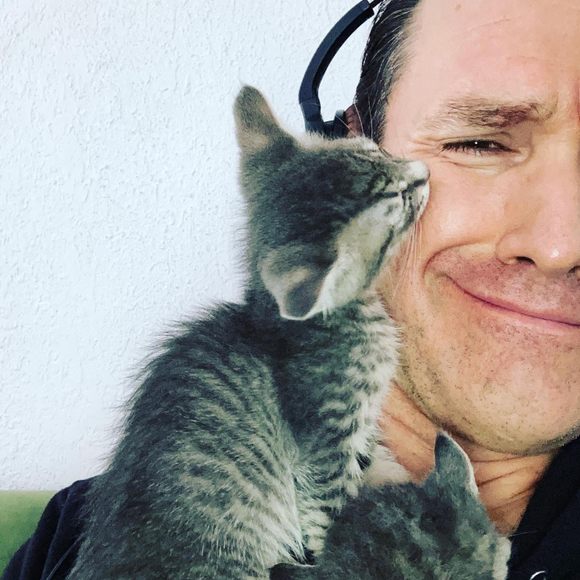 Jamie Stewart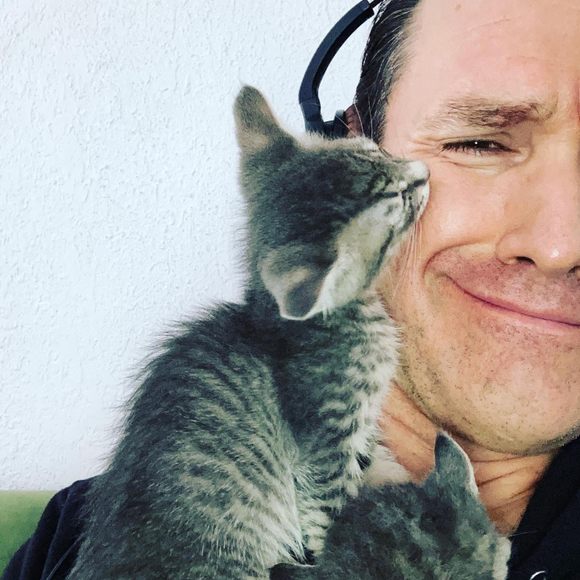 Jamie Stewart has been a singer, engineer, multi-instrumentalist, and composer for the group
Xiu Xiu since 2002. Xiu Xiu has released 15 full-length albums and countless adjunct projects and has collaborated with Merzbow, Sharon Van Etten, Swans, Vaginal Davis, Charlemagne Palestine, Mitski, and master Haitian drummer Daniel Brevel—among many other luminaries. With the support of David Lynch, Xiu Xiu released an album reinterpreting the music of Twin Peaks and has had songs featured in numerous horror and experimental films. Stewart has composed and performed commissioned pieces for the artist Danh Vo, LACMA,The Guggenheim, NYU, The Venice and Berlin Biennales, and The Getty Center. He is also a member of the Berlin-based art collective CHEAP and the post industrial band HEXA. Stewart is the author of several volumes of haiku and is publishing his first novel, Anything That Moves, early next year.
What Else You Should Know
This lecture series is designed so students can participate live or watch a recording of each session, after it airs, at a time that is convenient for them. Sessions will take place live over Zoom, with dedicated Q&A segments for students to ask questions via video or chat. Within 72 hours after each session meets, students will receive access to a recording of the live session, which they can watch for up to two weeks after the course concludes.
Instructors may use Google Classroom to communicate with students outside of class. While students aren't required to use Google Classroom, instructors may use this platform to post resources, discussion questions, or assignments. This platform also offers a space for students to connect with one another about course material between sessions.
We provide closed captioning for all of our courses and can share transcripts upon request. Please reach out to us at experiences@atlasobscura.com if you have any questions, requests, or accessibility needs.