Dinosaur Ridge History Walking Tour
2 hours
$25 per person
Up to 10 people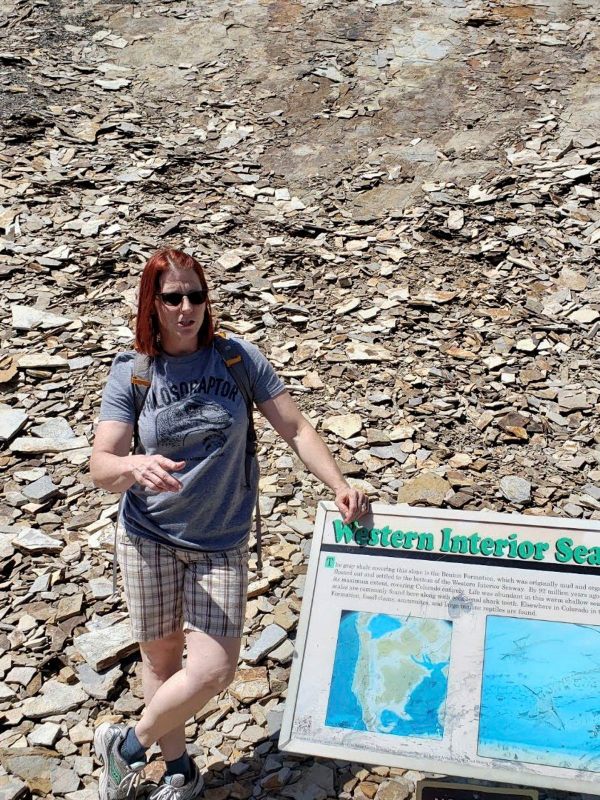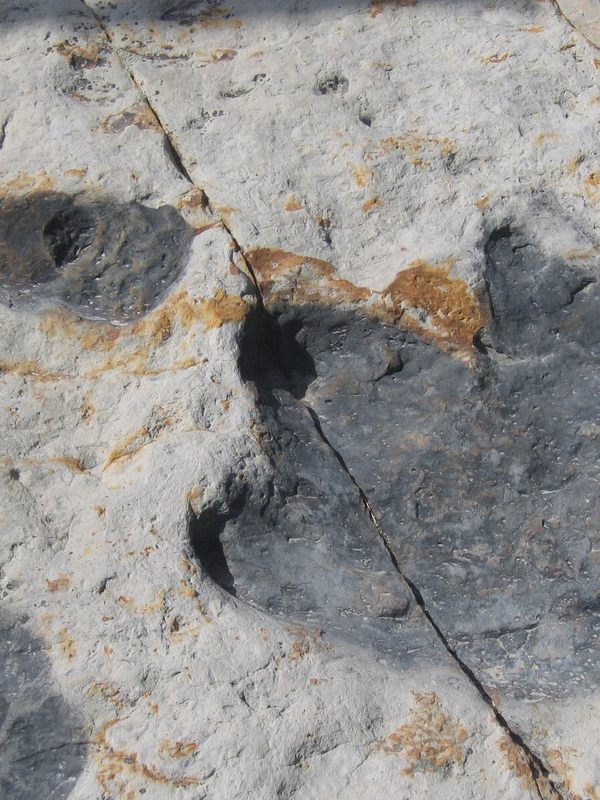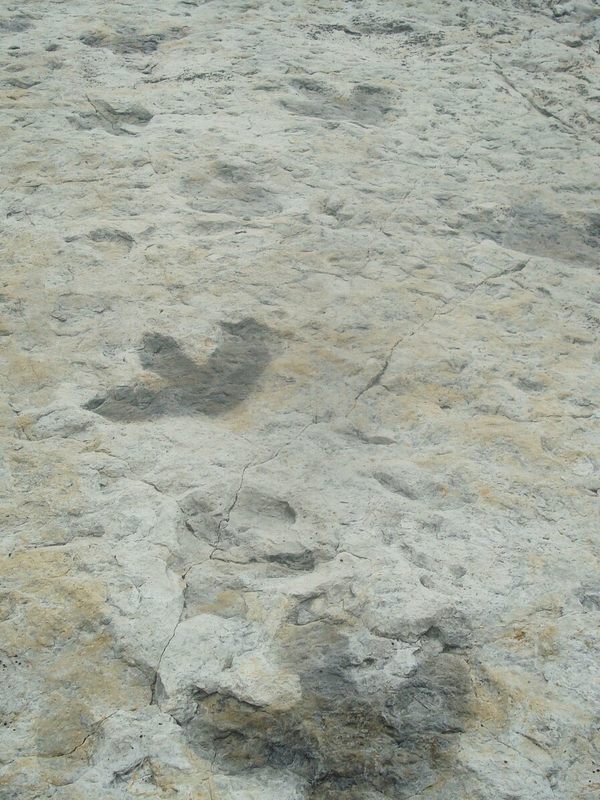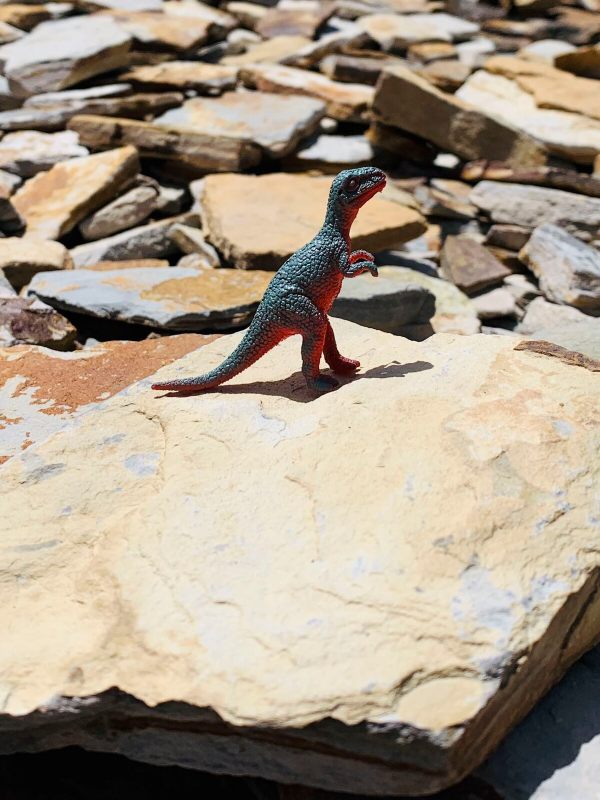 What We'll Do
We will walk the trail at Dinosaur Ridge, a National Natural Landmark, and explore the fascinating geology and paleontology of the area, traveling all the way back to the Jurassic! Along the way, we will learn about the time of the Bone Wars in late 1800s wild west paleontology, touch dozens of dinosaur fossils from 150 million years ago, witness the result of the earth-shattering geologic uplift that formed the Rocky Mountains, and find trace fossils of an ancient inland ocean that covered the area in the Cretaceous. The highlight of the tour is sure to be the 300+ dinosaur tracks preserved in the sandstone, part of a well-traveled "dinosaur freeway" that was created 100 million years ago. We will immerse ourselves in prehistoric times, place our hands in the tracks of the past, and find ourselves in the broad spectrum of our planet's history.
Where We'll Be
We'll host our event at Dinosaur Ridge National Natural Landmark. Please park on the west side of the Ridge, across the street from the Dinosaur Ridge Discovery Center at 17681 W Alameda Pkwy, Golden, CO 80401. There will be a small parking area at the base of the closed road, near the gate, across from Red Rocks Entrance 1.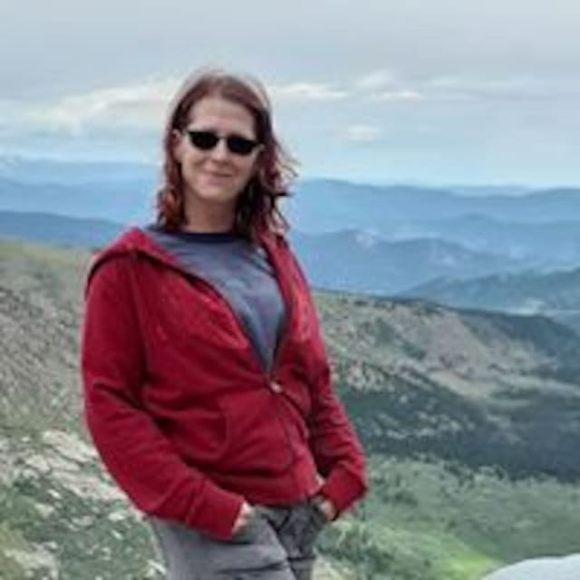 Alyce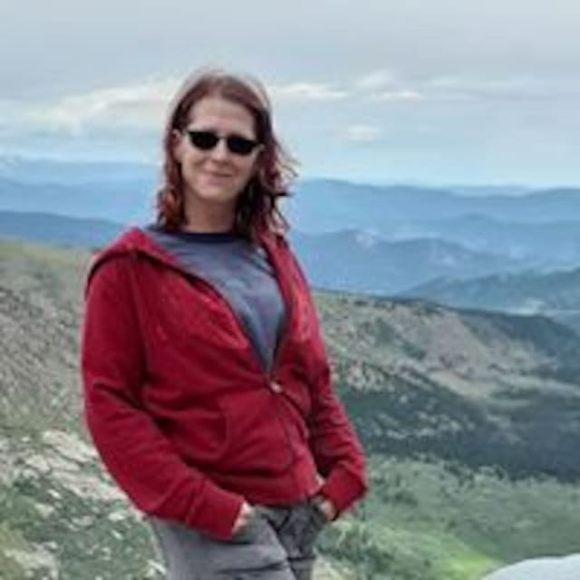 Hi. I'm Alyce, a member of the Atlas Obscura community. It's such a pleasure to put together events for others in some of the most amazing, quirky, and wondrous places around Denver. I've been a tour guide in various capacities for over 10 years in and around the Denver area. Come join me, and let's explore together!
For questions about this experience, please contact me directly through Airbnb.
What Else You Should Know
Free parking is available, at the base of the trail. The walk will be 1.3 miles round-trip. Wear appropriate clothing and wear comfortable walking shoes. A water bottle is recommended. There are no facilities, so plan accordingly. The trail is wheelchair and stroller-friendly.
Group Size
There are 10 spots available on this experience.
Who Can Come
Guests ages 5 and up can attend.
The trail is at 6,000 ft in elevation and there is a considerable slope to the trail at times.
What to Bring
Guests should wear dress appropriately for the weather, wear comfortable walking shoes, and bring a water bottle.
Cancellation Policy
Any experience can be canceled and fully refunded within 24 hours of purchase. See cancellation policy.