What We'll Do
In this eight-part lecture series, astrophysicist and folklorist Moiya McTier will walk you through building an imagined world of your own.
Course Description
For centuries, fictional worlds featured in novels, comics, and films have served as canvases for speculation, entertainment, and even self-reflection. From Wonderland to Middle-earth, these worlds can look drastically different from ours, or can be slight variations of the one we occupy. No matter how these fictional worlds are born from our reality, they take time, effort, and some science to build.
In this eight-part course, astrophysicist, folklorist, and writer Moiya McTier will walk you through the process of facts-based worldbuilding—from constructing the physical environment of a world to building the biology of the beings living in it and the culture those beings share. In each session, Moiya will cover basic concepts of various academic disciplines that you'll need to create an imagined planet and society, building an original fictional world before your eyes. At the end of the course, you'll have the knowledge and framework to construct your own fictional world.
Syllabus at a Glance
There are eight total sessions included in this purchase, each lasting for one hour, meeting once a week. 
Session 1: Introduction to worldbuilding
Session 2: Building the planet's system
Session 3: Building the planet
Session 4: Building the life
Session 5: Building the culture
Session 6: Building the folklore and religion
Session 7: Building the technology
Session 8: Building the politics
Atlas Obscura Online Courses
Our online courses offer opportunities for participants to emerge with new skills, knowledge, connections, and perspectives through multi-session classes designed and taught by expert instructors. Courses can take one of two forms: Seminars are intimate, interactive classes—capped at nine to 25 students—exploring topics and crafts through discussion, workshops, assignments, and in-class activities. We also offer lecture series that can be attended live, or viewed via a recording that will be shared within 72 hours after each session airs. Class recordings for lecture series will be available with a temporary password for up to two weeks following the final session of the course.
To learn more about our current course offerings, please visit www.atlasobscura.com/online-courses.
Where We'll Be
Once registered, you'll receive a confirmation email from Eventbrite that will provide access to each class meeting. Please save the confirmation email as you'll use it to access your course via Zoom on each scheduled date and time. 
About Your Instructor
Moiya McTier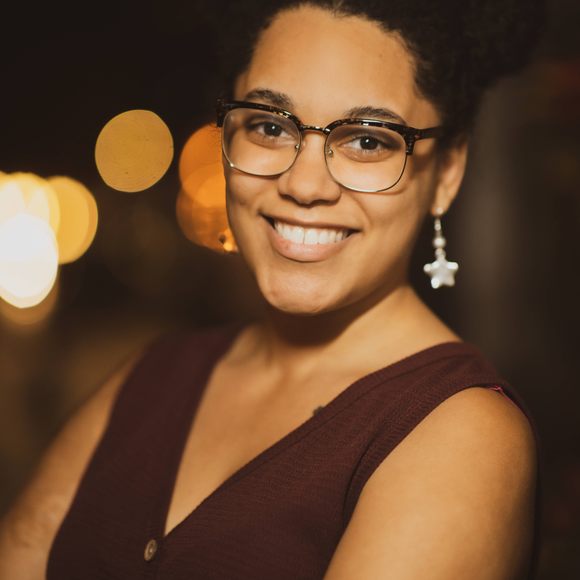 Moiya McTier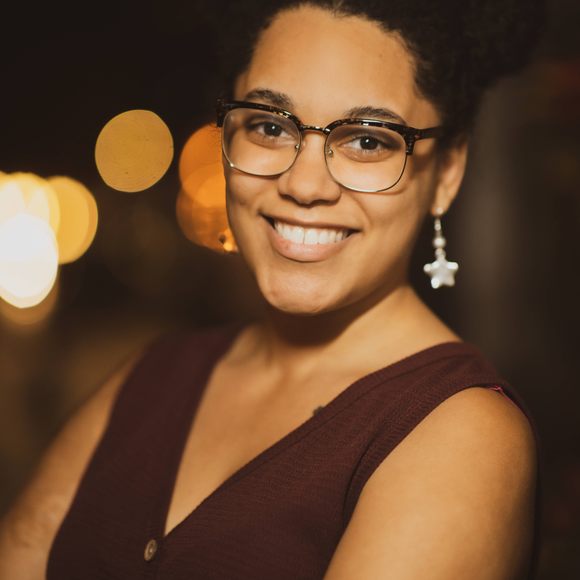 Moiya McTier is an astrophysicist and folklorist who specializes in facts-based fictional worldbuilding. She studied both astrophysics and folklore mythology at Harvard University and is in her last year of a PhD program in astronomy at Columbia University. In her astronomy research, Moiya studies how the motion of the Milky Way affects populations of planets throughout the Galaxy.
Moiya's first experience with facts-based worldbuilding was her undergraduate senior thesis, a science fiction novel set on an exoplanet she studied. She wanted the world to be as motivated by her research as possible, and soon found that it didn't make sense to stop at accurate planetary science, so she talked to biologists and psychologists to make her fictional world seem more realistic. Since then, Moiya has designed interactive exhibits for the New York Hall of Science, helped the World Science Festival design a galaxy in virtual reality, and given hundreds of talks about science and worldbuilding. After leading worldbuilding workshops around the world, Moiya started a podcast called Exolore, where she builds fictional worlds with panels of expert guests, interviews professional worldbuilders, and reviews the merits of worlds that have already been built.
What Else You Should Know
This lecture series is designed so students can participate live or watch a recording after each session airs. Sessions will take place live over Zoom, with dedicated Q&A segments for students to ask questions via video or chat. Within 72 hours after each session airs, we will email all enrolled students a recording of the session, which they can watch using a temporary password for up to two weeks after the course concludes.
In most cases, instructors will use Google Classroom to communicate with students outside of class. While students aren't required to use Google Classroom, instructors will be using this platform to post resources, discussion questions, and assignments, when applicable.