School of Rocks: Minerals, Fossils, Meteorites With Yinan Wang
Thu, Feb 16, 2023
4 sessions
$75 per person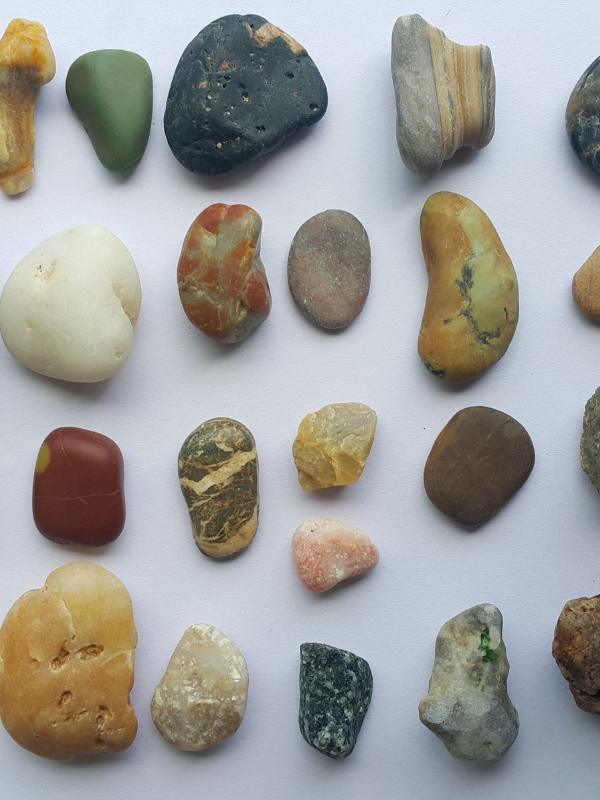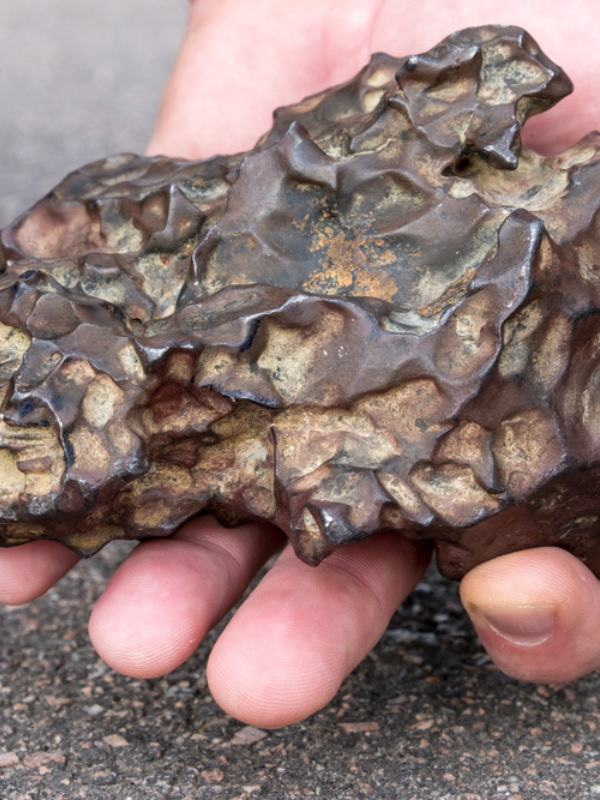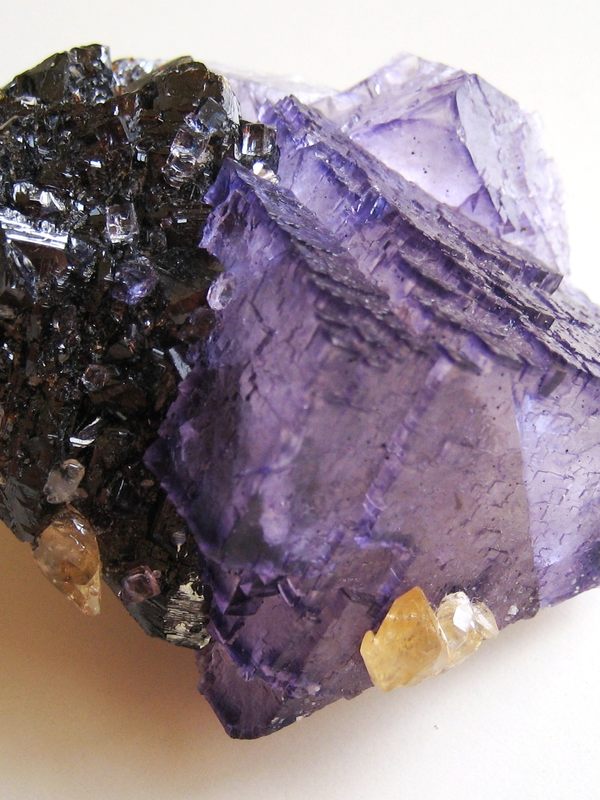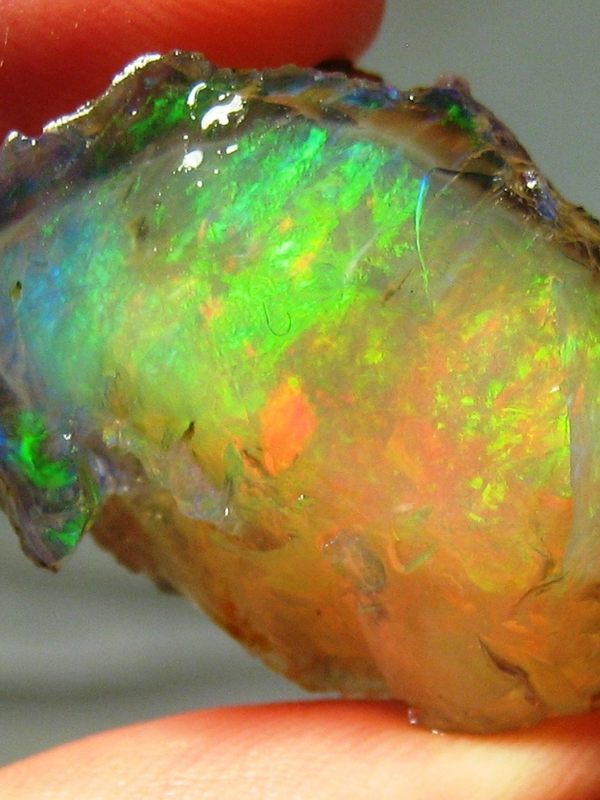 What We'll Do
In this 4-part lecture series, learn all about the history, science, practice, and ethics of collecting fossils, meteorites, and minerals.
Course Description
Have you ever picked up a rock, and immediately felt inspired to pick up more rocks? If so, you're likely well on your way to becoming a collector. In this course, join Yinan Wang in exploring the minerals, fossils, and meteorites that surround you, and the collecting cultures that accompany them. We'll begin each section with a look at the history of the hobby before launching into the characteristics of each kind of rock, where to find them, and what to look for when hunting for specimens. We'll also talk about the ethics of collecting, how to stay safe, the current laws guiding collection, and how to curate your collections. By the end of our time together, you'll have not only a rock-solid understanding of the minerals, fossils, and meteorites around you, but also a richer appreciation of the larger natural world.  
Syllabus At A Glance
This course includes four total sessions, each lasting 1.5 hours on four consecutive Thursdays beginning February 16.
Session 1 (Thursday, 2/16, 7–8:30 PM ET)| Minerals: From Victorian-era collecting to where to search for minerals
Session 2 (Thursday, 2/23, 7–8:30 PM ET)| Fossils: How they form, where they're from, and current laws
Session 3 (Thursday, 3/2, 7–8:30 PM ET)| Meteorites: Collection through history, identification, and where on Earth to look for them
Session 4 (Thursday, 3/9, 7–8:30 PM ET)| Bringing It Home: Cleaning and curating specimens and the ethics around collecting
Course Materials
No materials are required for this course. Students who are interested can purchase an instant geological collection on Yinan Wang's Etsy for $75, which consists of 12 labeled specimens: at least several fossils and minerals, one meteorite, and one or more gemstones.
Between Sessions
There will be recommended (but not required) readings for those interested in going deeper into material touched upon in class. Students will be encouraged to look into locations they'd like to go collecting, or if it's a possibility, to test out their new knowledge in the field! 
Pricing Options
This course is available at three ticket prices. This tiered pricing model is designed to increase access for a wider range of students as well as to support our instructors. In addition to tiered tickets, we offer a limited number of no-pay spots for students who would not otherwise be able to take this course. No-pay spots are selected via a randomized drawing two weeks before each section begins. For more information and to apply for a no-pay spot, please click here. To learn more about our pricing model and randomized selection process for no-pay spots, please visit our FAQ page.
Community Guidelines for Students
Please take a moment to review our community guidelines for students, which aim to share our classroom ethos and help set the stage for the best possible learning experience.
Atlas Obscura Online Courses
Our online courses offer opportunities for participants to emerge with new skills, knowledge, connections, and perspectives through multi-session classes designed and taught by expert instructors. Courses can take one of two forms: Seminars are intimate, interactive classes—capped at nine to 25 students—exploring topics and crafts through discussion, workshops, assignments, and in-class activities. We also offer lecture series that can be attended live, or viewed via a recording that will be shared within 72 hours after each session airs. Class recordings for lecture series will be available with a temporary password for up to two weeks following the final session of the course.
To learn more about our current course offerings, please visit www.atlasobscura.com/online-courses.
For answers to commonly asked questions, check out our FAQ page here.
Where We'll Be
Once registered, you'll receive a confirmation email from Eventbrite that will provide access to each class meeting. Please save the confirmation email as you'll use it to access all sessions of your course via Zoom.
About Your Instructor
Yinan Wang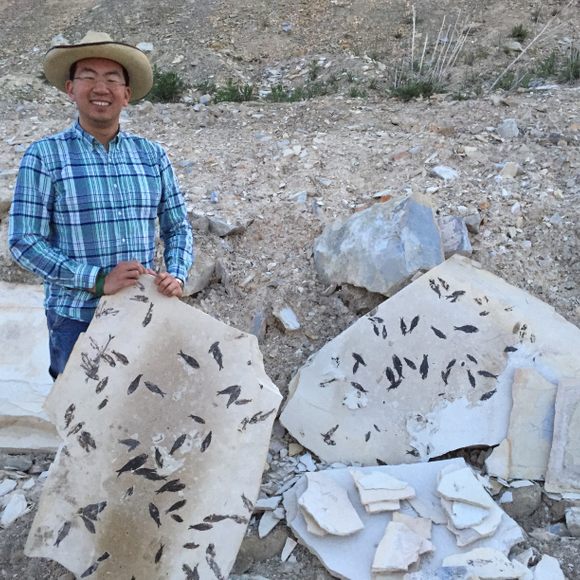 Yinan Wang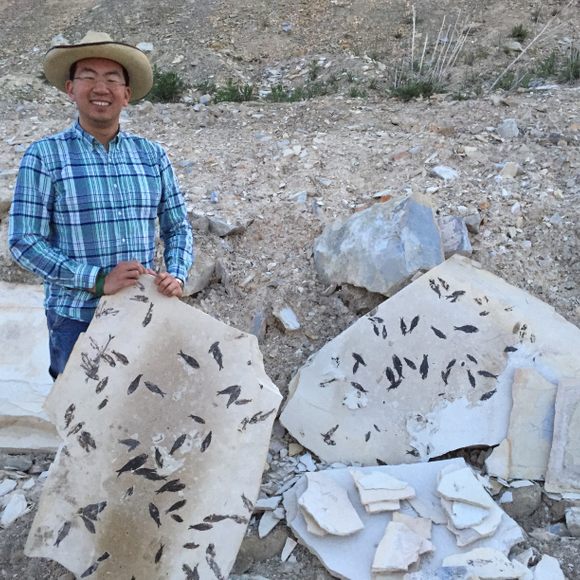 Yinan Wang is a geologist and a life-long collector and explorer of the natural world. He has discovered over a dozen new species preserved in amber and has developed new methods using lasers to find hidden details in fossils. His published books on geology include 50 State Fossils, 50 State Gems and Minerals, and the upcoming 50 State Unofficial Meteorites. He is a graduate of Princeton in Geosciences and has a masters in Geospatial Intelligence. Yinan can be found looking at rocks both in the field and at trade shows throughout the US.
What Else You Should Know
This lecture series is designed so students can participate live or watch a recording of each session, after it airs, at a time that is convenient for them. Sessions will take place live over Zoom, with dedicated Q&A segments for students to ask questions via video or chat. Within 72 hours after each session meets, students will receive access to a recording of the live session, which they can watch for up to two weeks after the course concludes.
Instructors may use Google Classroom to communicate with students outside of class. While students aren't required to use Google Classroom, instructors may use this platform to post resources, discussion questions, or assignments. This platform also offers a space for students to connect with one another about course material between sessions.
We provide closed captioning for all of our courses and can share transcripts upon request. Please reach out to us at experiences@atlasobscura.com if you have any questions, requests, or accessibility needs.