Gourds Gone Wild: Growing and Crafting Gourds With Gourdlandia
Wed, Jan 10, 2024
4 sessions
$80 per person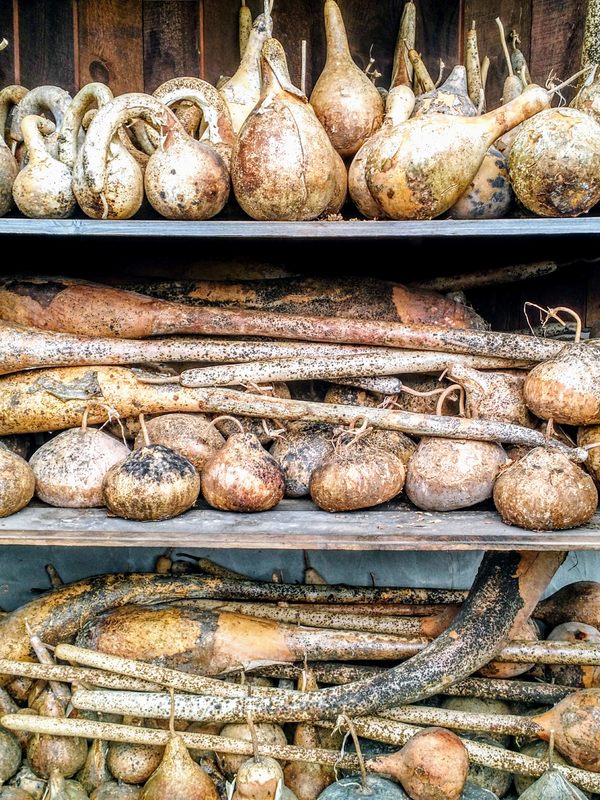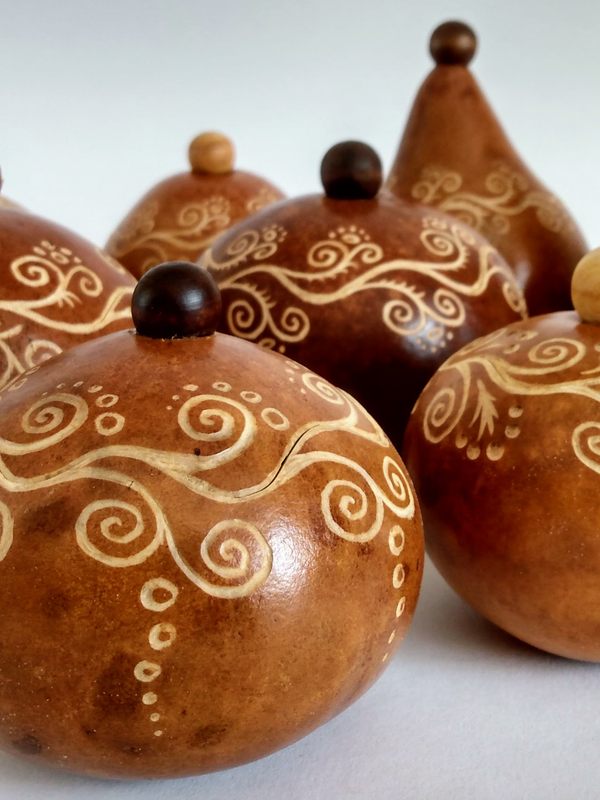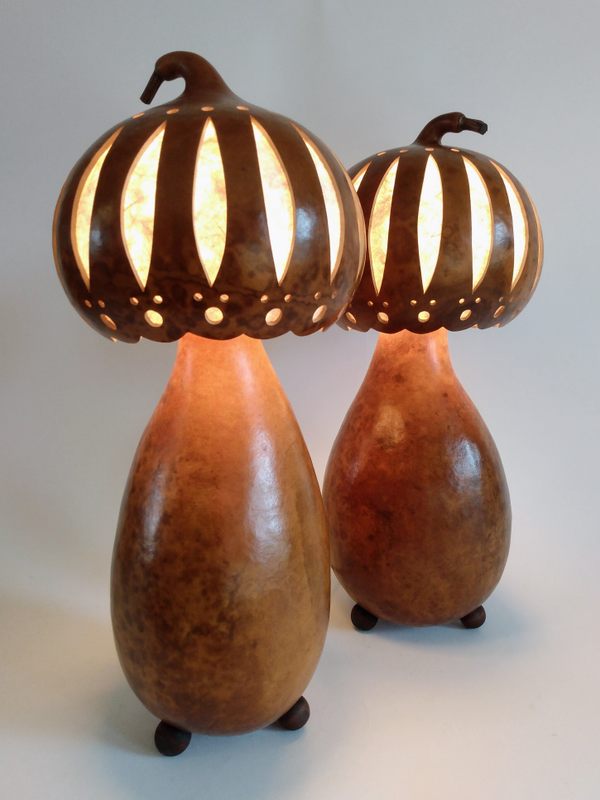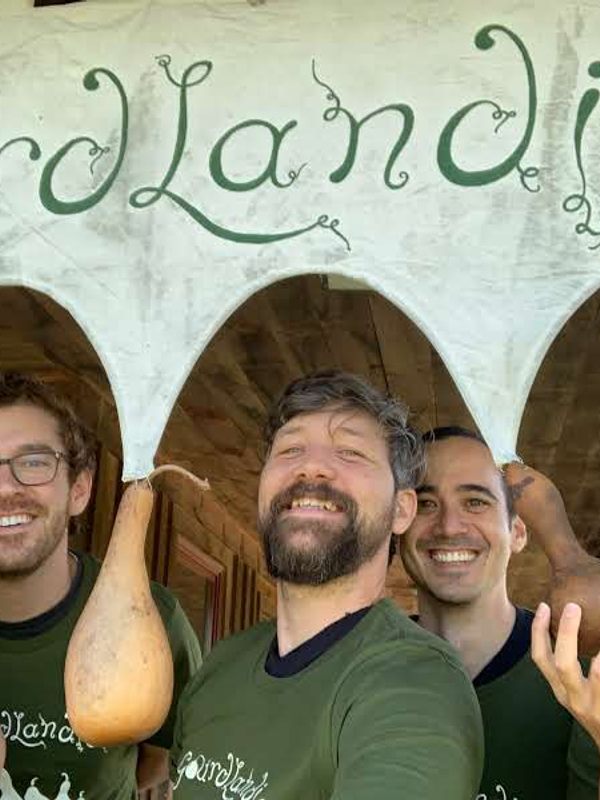 What We'll Do
In this 4-part lecture series, learn how to grow, harvest, and transform gourds into functional objects and works of art.
Course Description
People have long been growing, harvesting, and transforming gourds into everyday objects and works of art—from functional baskets to funky lamps. In this introductory course led by Graham Ottoson of Gourdlandia, we'll explore how to use the humble gourd as raw material for building boxes, birdhouses, and beyond. We'll cover how to grow and dry gourds, where to find gourds ready for crafting, and the best tools and techniques for carving. We'll also dip into the rich history of the cucurbit, tracing their journey to the Americas and the myriad ways humans have used and shaped them over time. By the end of our time together, you'll not only have a full-blown obsession with gourds, but also the skills and tools to create your own gourd-based goods.
Syllabus at a Glance
This course includes four total sessions, each lasting for 1.5 hours on four consecutive Wednesdays beginning January 10, 2024.
Session 1 (Wednesday, 1/10, 7:00–8:30 ET) | An Introduction to Living the Gourd Life
What even is a gourd, and how do we go about finding them? We'll touch on tools and safety tips, enjoy a gourd-birdhouse-crafting demo, and look at winter gourd activities.
Session 2 (Wednesday, 1/17, 7:00–8:30 ET) | Starting with the Finish
We'll touch on the long history of the human–gourd relationship, then look at finishes and carving techniques. Finally, we'll look at transforming gourds into bowls and baskets, and cover spring gourd activities: soil prep and starting seeds.
Session 3 (Wednesday, 1/24, 7:00–8:30 ET) | Sparkle and Shine
In this session, we'll check out the work of other contemporary gourd artists. We'll turn to summer gourd activities: pollinating and seed-saving before demo-ing a pierced globe light.
Session 4 (Wednesday, 1/31, 7:00–8:30 ET) | From Seed to Bulb
We'll have a gourd show & tell, then open up the class for Q&A. We'll demo a gourd box, with carving and pyrography, and look at fall gourd activities: harvesting how-to's and proper storage. Then we'll say gourdbye (for now)!
Between Sessions
Outside of class, students will be encouraged to experiment with techniques covered in the previous session. 
Course Materials
Students who want to gourd straight into carving after the first class might want to obtain a dried gourd and a rotary tool (like a Dremel) beforehand. However, we'll discuss how to source tools and gourds during the first session, so no need to purchase anything prior to the start of class.
Pricing Options
This course is available at three ticket prices. This tiered pricing model is designed to increase access for a wider range of students as well as to support our instructors. In addition to tiered tickets, we offer a limited number of no-pay spots for students who would not otherwise be able to take this course. No-pay spots are selected via a randomized drawing two weeks before each section begins. For more information and to apply for a no-pay spot, please click here. To learn more about our pricing model and randomized selection process for no-pay spots, please visit our FAQ page.
Community Guidelines for Students
Please take a moment to review our community guidelines for students, which aim to share our classroom ethos and help set the stage for the best possible learning experience.
Atlas Obscura Online Courses
Atlas Obscura Courses offer opportunities for participants to emerge with new skills, knowledge, connections, and perspectives through multi-session classes designed and taught by expert instructors. To learn more about our current course offerings, please visit www.atlasobscura.com/online-courses. For answers to commonly asked questions, check out our FAQ page here.
Founded in 2009, Atlas Obscura created the definitive community-driven guide to incredible places across the planet and is now an award-winning company that shares the world's hidden wonders in person and online.
Where We'll Be
Once registered, you'll receive a confirmation email from Eventbrite that will provide access to each class meeting. Please save the confirmation email as you'll use it to access all sessions of your course via Zoom.
About Your Instructor
Graham Ottoson of Gourdlandia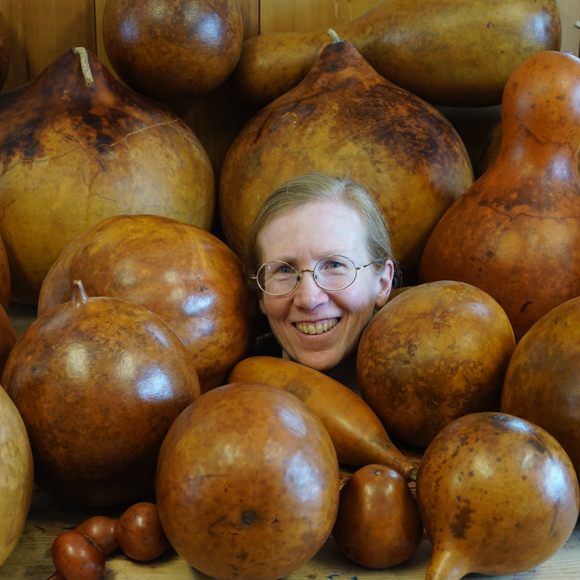 Graham Ottoson of Gourdlandia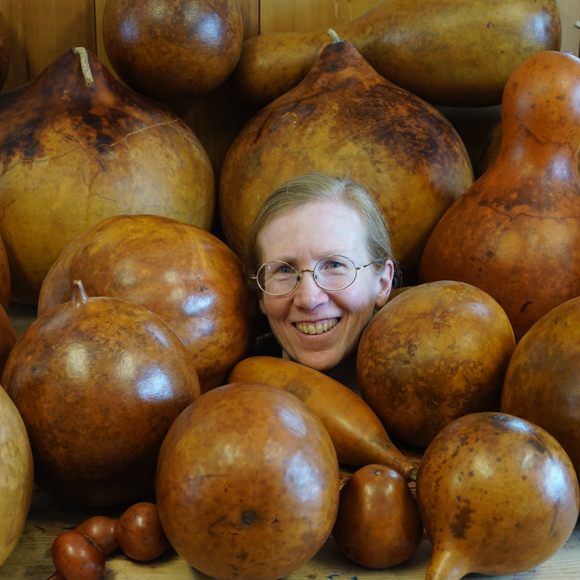 Graham Ottoson is the mistress of Gourdlandia, in Ithaca NY, where she has been growing gourds and turning them into lamps and other functional art for 15 years. Graham has taught gourd-crafting workshops at the Pennsylvania Gourd Festival and Cornell University, as well as ongoing classes at Gourdlandia. She helped more than 1,000 babies into the world as a midwife, before she decided to give in to her artistic yearnings. Graham is grateful to have had two such different careers, both steeped in tradition, and each so engaging.  
What Else You Should Know
This lecture series is designed so students can participate live or watch a recording of each session, after it airs, at a time that is convenient for them. Sessions will take place live over Zoom, with dedicated Q&A segments for students to ask questions via video or chat. Within 72 hours after each session meets, students will receive access to a recording of the live session, which they can watch for up to two weeks after the course concludes.
Instructors may use Google Classroom to communicate with students outside of class. While students aren't required to use Google Classroom, instructors may use this platform to post resources, discussion questions, or assignments. This platform also offers a space for students to connect with one another about course material between sessions.
We provide closed captioning for all of our courses and can share transcripts upon request. Please reach out to us at experiences@atlasobscura.com if you have any questions, requests, or accessibility needs.