Stories in the Stones: How to Read a Gravestone With Dr. Elise M. Ciregna
Sat, Mar 25, 2023
4 sessions
$245 per person
Up to 30 people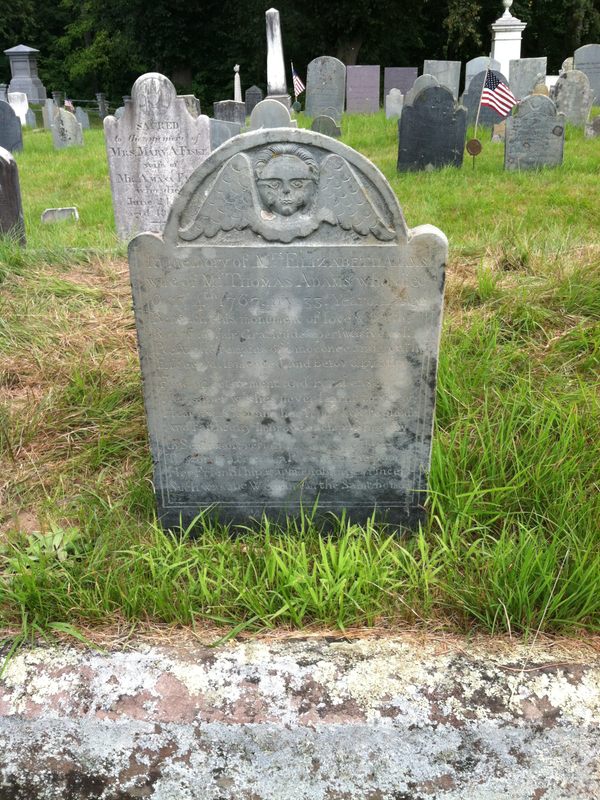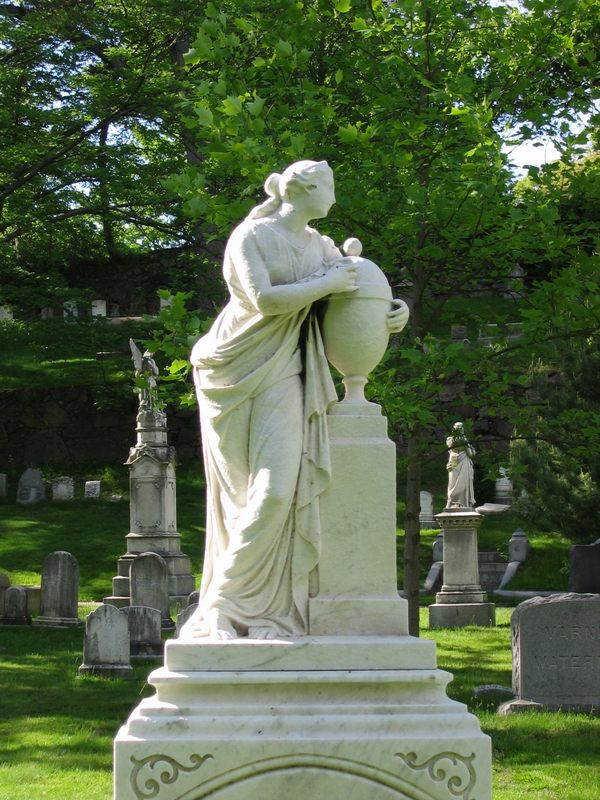 What We'll Do
In this four-part seminar, learn how to decode the stories in gravestones and deepen your understanding of America's cemeteries.
Course Description
Have you ever wondered why certain gravestones and funerary monuments look the way they do? In this course, Dr. Elise M. Ciregna will explore how to decipher the stories in these stones, drawing from a foundational knowledge of cemeteries and material culture. Over the course of four sessions, we'll trace the history of burying grounds, cemeteries, and gravestones in the United States, focusing on a different period of American history each week. We'll cover Puritan and Colonial practice and African American burying grounds through to the impact of cremation on contemporary American burial practice. In between, we'll touch upon the advent of the garden cemetery movement, the 19th century romance of cemeteries, the cemetery beautiful movement of the early 20th century, and the 20th century changes in cemetery management—looking at common motifs and stone cutting techniques as we go. By the end of this course, you'll have the tools to engage with gravestones in a new way, the foundations for doing genealogical research, as well as a new lens through which to understand American society, culture, and values through time.
Syllabus at a Glance
This course includes four total sessions, each lasting for two hours.   
Winter Section A: Meets Saturdays beginning January 28, skipping February 11 and 18.
Session 1 (Saturday, 1/28, 3–5 PM ET): The Colonial and Early National Period: Stones and Crossbones
Session 2 (Saturday, 2/4, 3–5 PM ET): The Nineteenth Century The Rural Cemetery Movement and the Age of Marble
-two weeks off-
Session 3 (Saturday, 2/25, 3–5 PM ET): Cemeteries as Spaces for Specific Communities
Session 4 (Saturday, 3/4, 3–5 PM ET): The Twentieth Century to the Present + Genealogical Research
Winter Section B: Meets Saturdays beginning March 25, skipping April 1.
Session 1 (Saturday, 3/25, 3–5 PM ET): The Colonial and Early National Period: Stones and Crossbones
-week off-
Session 2 (Saturday, 4/8, 3–5 PM ET): The Nineteenth Century The Rural Cemetery Movement and the Age of Marble
Session 3 (Saturday, 4/15, 3–5 PM ET): Cemeteries as Spaces for Specific Communities
Session 4 (Saturday, 4/22, 3–5 PM ET): The Twentieth Century to the Present + Genealogical Research
Between Sessions
Outside of class, students will be assigned readings and small projects that should take between one and two hours each week. There will be one reflective, short writing assignment as well as a field assignment.
Pricing Options
In addition to full-price tickets, a limited number of no-pay spots are available for this course. Please note that these tickets are reserved for those who would not otherwise be able to take this course and who expect to attend all sessions. No-pay spots are distributed via a randomized drawing two weeks before each course begins. For more information and to apply for a no-pay spot, please click here. To learn more about our pricing model and randomized selection process for no-pay spots, please visit our FAQ page. 
Community Guidelines for Students
Please take a moment to review our community guidelines for students, which aim to share our classroom ethos and help set the stage for the best possible learning experience.
Atlas Obscura Online Courses
Atlas Obscura Courses offer opportunities for participants to emerge with new skills, knowledge, connections, and perspectives through multi-session classes designed and taught by expert instructors. To learn more about our current course offerings, please visit www.atlasobscura.com/online-courses. For answers to commonly asked questions, check out our FAQ page here.
Founded in 2009, Atlas Obscura created the definitive community-driven guide to incredible places across the planet and is now an award-winning company that shares the world's hidden wonders in person and online.
Where We'll Be
Once registered, you'll receive a confirmation email from Eventbrite that will provide access to each class meeting. Please save the confirmation email as you'll use it to access all sessions of your course via Zoom.
About Your Instructor
Dr. Elise M. Ciregna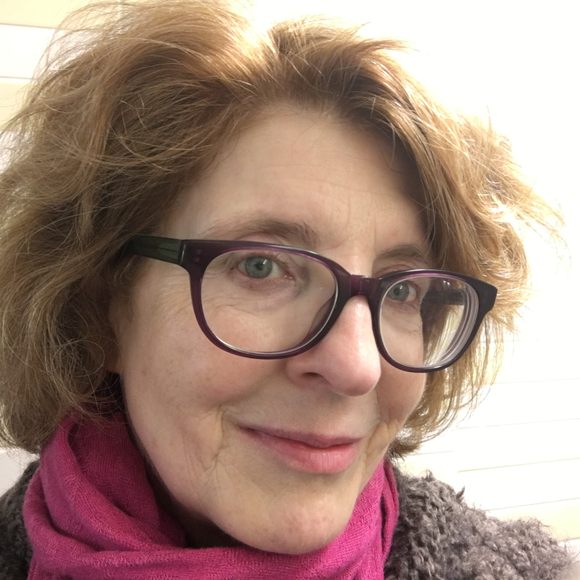 Dr. Elise M. Ciregna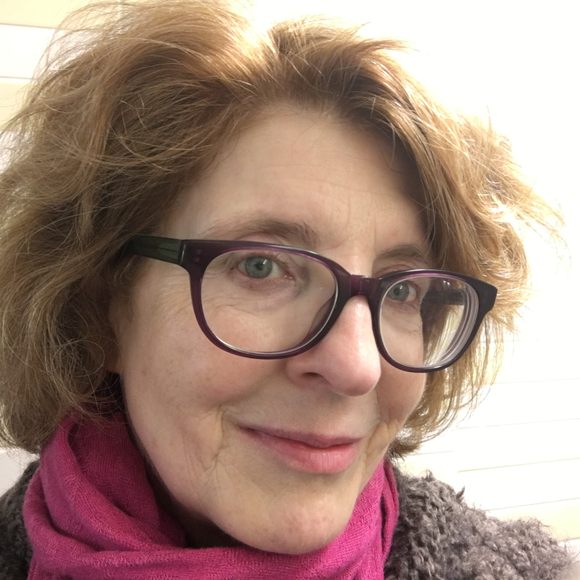 Dr. Elise Madeleine Ciregna is a historian specializing in social, visual, and material culture. She has a master's degree in the history of art and architecture from Harvard University; her master's thesis was an exploration of the role of Mount Auburn Cemetery in the development of an American school of neoclassical sculpture. Dr. Ciregna earned her doctorate in history from the University of Delaware; her dissertation is entitled "The Lustrous Stone: White Marble in America, 1780-1860." Dr. Ciregna has worked as a historic cemetery curator and director; has been editor of a scholarly journal on gravestones and cemeteries; has taught courses at the University of Delaware, the Wentworth Institute, and Harvard Extension School; has lectured at Brown University; and has led workshops at St. Francis Xavier University in Nova Scotia. She is the former President of the Association for Gravestone Studies, the leading organization in America for cemetery studies. Currently, she is a senior administrator in the Faculty of Arts and Sciences at Harvard University and teaches courses on graduate writing and research, and cultural heritage protection—including, yes, the preservation and protection of cemeteries.
What Else You Should Know
This is an interactive, small-group seminar that meets over Zoom. Students may be encouraged to participate in discussions, work on assignments outside of class, and workshop projects with their instructor or classmates. Due to the interactive nature of this course, we strongly recommend students attend as many live sessions as possible. Within 72 hours after each session meets, students will receive access to a recording of the live session, which they can watch for up to two weeks after the course concludes. 
Instructors may use Google Classroom to communicate with students outside of class. While students aren't required to use Google Classroom, instructors may use this platform to post resources, discussion questions, or assignments. This platform also offers a space for students to connect with one another about course material between sessions. 
We provide closed captioning for all of our courses and can share transcripts upon request. Please reach out to us at experiences@atlasobscura.com if you have any questions, requests, or accessibility needs.
Group Size
There are 30 spots available on this experience.