What We'll Do
This course has already started! However, you can still join if you'd like to (and we hope you will!). Students enrolling after the course start date and time will have access to a recording of the first session (which will be emailed to participants within 72 hours) as well as the option to attend remaining sessions live. Please select the "Join Late" ticket type to enroll after the course has begun.
In this 2-part lecture series, learn about the virtues of eating insects as well as how to begin incorporating them into your daily cooking.
Course Description
While many of us in the U.S. may be quick to dismiss insects as unpalatable pests, billions of people around the world have been incorporating them into dishes and rich culinary traditions for centuries. In fact, there are over 2,000 species of edible insects, each with its own flavor profile, texture, and functionality—and many of us have never even tried one (at least consciously) due to the cultural biases that tell us not to. This course doesn't just challenge these societal norms; it explores and delights in the bounty of sustainable ingredients that exist on the other side of them.
If you've been missing out on sampling from this diverse food group, join edible insect–expert Chef Joseph Yoon of Brooklyn Bugs for an introduction to entomological cuisine—taking a six-legged-spin through the intellectual, cultural, scientific, and gastronomical benefits and joys of cooking with them. We'll begin by asking ourselves why we should consider eating insects as well as why we may not have considered eating insects before, deepening our understanding of a collective psychology of disgust and how to transform that cultural misunderstanding. Our second session will cover practical methods and gastronomical techniques for integrating insects into your lifestyle, with an insect tasting to pique our appetites.
Eaters and chefs of all walks of life are welcome in this course; whether you're an insect connoisseur, have wanted to taste a bug, or have not wanted to taste a bug but can't quite figure out why—this course is for you. 
Gastro Obscura Courses: delving deep into the world's culinary curiosities with expert instructors.
Syllabus at a Glance
This course includes 2 total sessions, each lasting for one hour on 2 consecutive Tuesdays beginning February 22.
Session 1 (Tuesday, 2/22/2022, 8–9 PM ET)| Why Should We Cook With Insects?: Understanding the joys of cooking with and eating insects, and why we fear what we don't know
Session 2 (Tuesday, 3/1/ 2022, 8–9 PM ET)| How the Bug Do We Actually Cook With Insects?: Tasting, practical methods, and gastronomic techniques
Between Sessions
Students will receive optional reading and watching material if they wish to go deeper into course material outside of class.
Materials
Students who plan to participate in the insect tasting during part two of this course should consider purchasing edible insects in advance. Students have access to a special $50 bug kit (Chef's Sample Set) which will include all insect products used in class at a discounted price, as well as the ability to purchase select insects individually. Students can also source edible insects independently online.
Pricing Options
This course is available at three ticket prices, with a limited number of no-pay spots for students who could not otherwise participate. This tiered pricing model is designed to increase access for a wider range of students as well as to support our instructors. To learn more about our pricing model, please visit our FAQ page. I
Atlas Obscura Online Courses
Atlas Obscura Courses offer opportunities for participants to emerge with new skills, knowledge, connections, and perspectives through multi-session classes designed and taught by expert instructors. To learn more about our current course offerings, please visit www.atlasobscura.com/online-courses. For answers to commonly asked questions, check out our FAQ page here.
Founded in 2009, Atlas Obscura created the definitive community-driven guide to incredible places across the planet and is now an award-winning company that shares the world's hidden wonders in person and online.
Where We'll Be
Once registered, you'll receive a confirmation email from Eventbrite that will provide access to each class meeting. Please save the confirmation email as you'll use it to access all sessions of your course via Zoom.
About Your Instructor
Joseph Yoon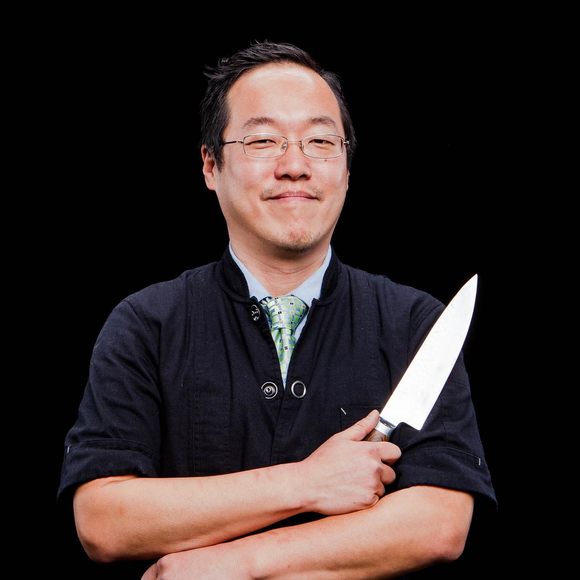 Joseph Yoon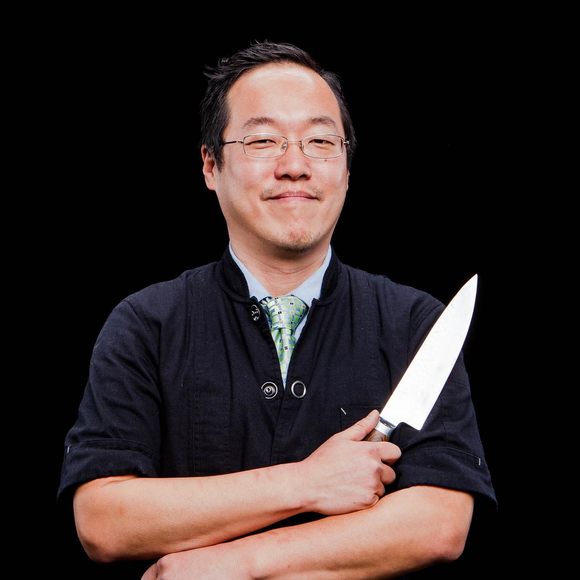 Chef Joseph Yoon founded Brooklyn Bugs in 2017 with the mission to raise awareness and appreciation for edible insects through delicious, creative, and educational programming. Brooklyn Bugs receives grants and funding from universities, museums, and institutions across America, with their outreach and advocacy reaching millions of households through major press and television outlets across the globe. Yoon views his participation in this global food movement as an extension of his commitment to his community. 
What Else You Should Know
This lecture series is designed so students can participate live or watch a recording of each session, after it airs, at a time that is convenient for them. Sessions will take place live over Zoom, with dedicated Q&A segments for students to ask questions via video or chat. Within 72 hours after each session meets, students will receive access to a recording of the live session, which they can watch for up to two weeks after the course concludes.
Instructors may use Google Classroom to communicate with students outside of class. While students aren't required to use Google Classroom, instructors may use this platform to post resources, discussion questions, or assignments. This platform also offers a space for students to connect with one another about course material between sessions.
We provide closed captioning for all of our courses and can share transcripts upon request. Please reach out to us at experiences@atlasobscura.com if you have any questions, requests, or accessibility needs.