One Step For Curiosity: A Rare Look Inside the Space Shuttle Enterprise
1 hour
$20 per device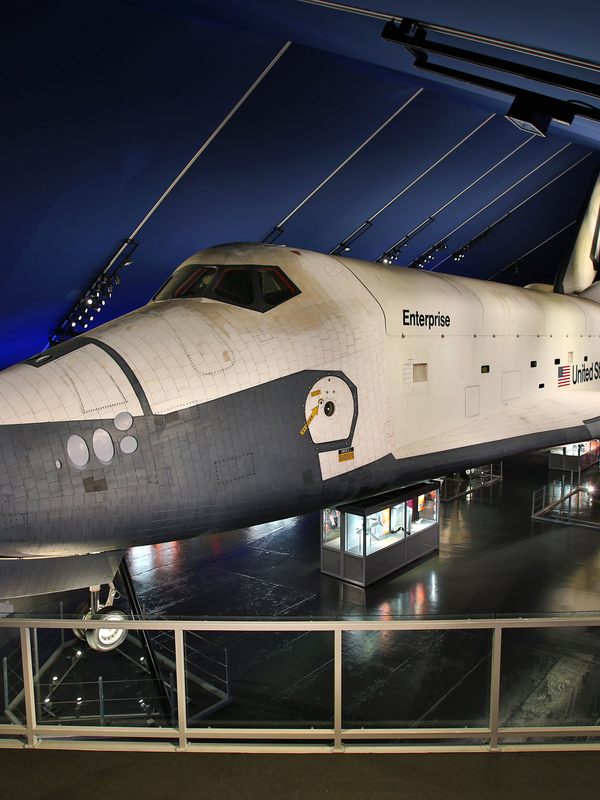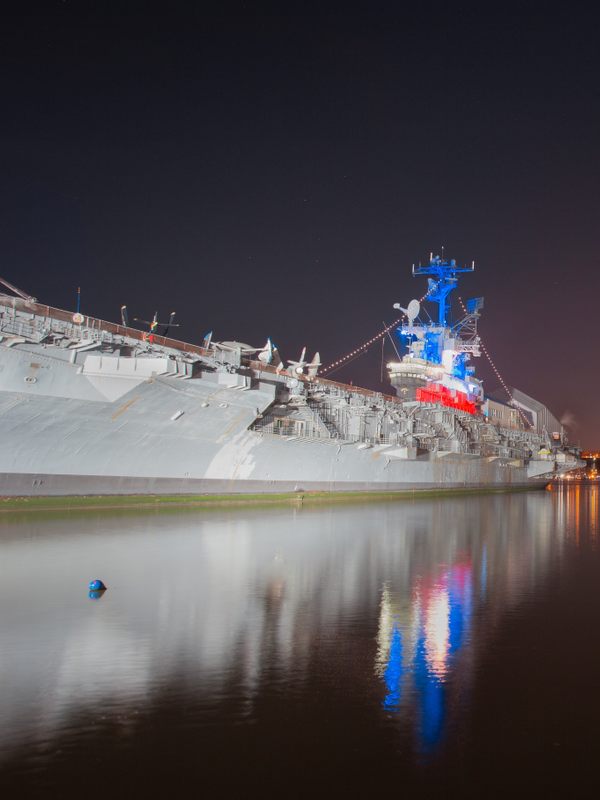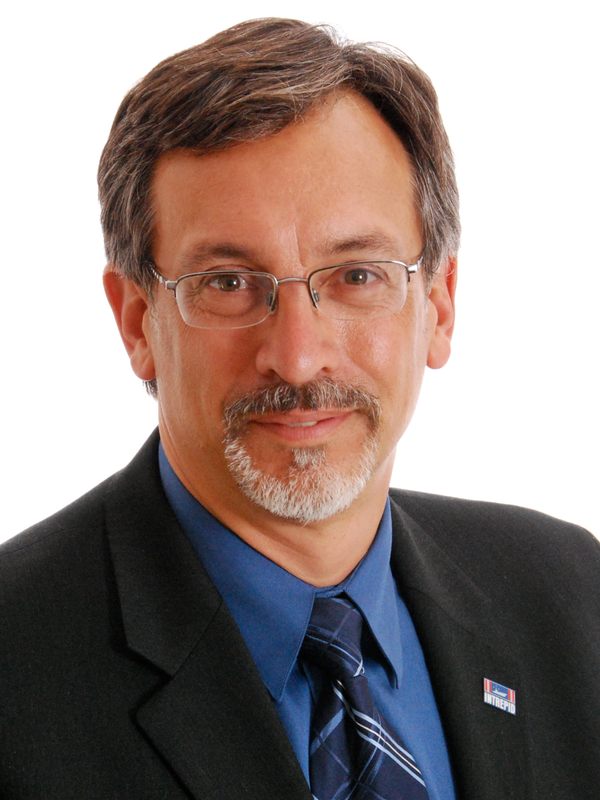 What We'll Do
Our popular space shuttle experience is back! Housed at the Intrepid Museum, the space shuttle Enterprise is the largest space artifact in the American Northeast. And now we're offering a rare look inside this incredible piece of space history.
Assembled 45 years ago, the space shuttle Enterprise was the prototype for the five orbiters that followed. Previous cramped capsules, like the one that took astronauts to the moon just a few years earlier, were akin to three humans living in a VW bus for 12 days. But the Enterprise was a model for a new space shuttle system, one which provided accommodation for seven astronauts and a massive cargo compartment. And now you can step inside!
During this special live one-hour digital tour experience, the Intrepid Museum's Curator of Aviation, Eric Boehm, will take you inside the actual space shuttle! Joining Eric is NASA Astronaut, Mario Runco Jr., who will tell us firsthand what life in a space shuttle is like! The interior of the Enterprise is not open to the public, and few people outside of NASA have had the opportunity to examine or even see inside this marvel of engineering. Don't miss this incredible and rare opportunity!
About Your Host
Intrepid Museum
Intrepid Museum
The Intrepid Sea, Air & Space Museum is a non-profit, educational institution featuring the legendary aircraft carrier Intrepid, the space shuttle Enterprise, the world's fastest jets and a guided missile submarine. Through exhibitions, educational programming and the foremost collection of technologically groundbreaking aircraft and vessels, visitors of all ages and abilities are taken on an interactive journey through history to learn about American innovation and bravery.
Welcoming over one million visitors a year, the Museum includes the Space Shuttle Pavilion, home to Enterprise, the world's first space shuttle that paved the way for America's successful Space Shuttle Program. Also on display are 28 authentically restored aircraft, including the Lockheed A-12, the world's fastest military jet and spy plane, and the British Airways Concorde, the fastest commercial aircraft to ever cross the Atlantic Ocean. Rounding out the Museum are the submarine Growler, the only American diesel-powered strategic missile submarine open to the public, an 18,000 sq. ft. education center, Pier 86, a publicly accessible pier that is part of the Hudson River Park Trust, and the Exploreum, an interactive hall focused on themes of water, space, air and life at sea.
The mission of the Intrepid Sea, Air & Space Museum is to promote the awareness and understanding of history, science and service through its collections, exhibitions and programming in order to honor our heroes, educate the public and inspire our youth.
What Else You Should Know
Once registered, you can access the Zoom room for this experience through your confirmation email or Eventbrite account. Atlas Obscura online experiences are recommended for attendees age 13+.

This Online Experience will be recorded. A temporary link to the recording will be provided in a follow-up email to all ticket holders within 72 hours after the event. Access to this recording will be available for seven days.

We provide closed captioning for all of our Online Experiences, as well as transcripts upon request. Please reach out to us at experiences@atlasobscura.com if you have any questions, requests, or access needs.

This event is one of Atlas Obscura's Online Experiences. At Atlas Obscura, our mission has always been to inspire wonder and curiosity about the incredible world we all share. Now, more than ever, there's a need to stay connected—not only to our sense of wonder, but to each other.

We encourage you to follow and share the hashtag #AOExperiences for more incredible online experiences and our newest addition of Online Courses with Atlas Obscura and our friends. And check out AtlasObscura.com, the definitive guide to the world's hidden wonders, to keep virtually exploring the world through the website's atlas of amazing places, unique stories, and videos.