What We'll Do
This course has already started! However, you can still join if you'd like to (and we hope you will!). Students enrolling after the course start date and time will have access to a recording of the first session (which will be emailed to participants within 72 hours) as well as the option to attend remaining sessions live. Please select the "Join Late" ticket type to enroll after the course has begun.
In this 3-part lecture series, challenge your understanding of an objective reality—traversing time, space, and possible alternate dimensions.
Course Description
We often talk about reality as if it's singular, objective, and universal. But if we determine everything through our senses, how much of our reality comes from our mind filling in the gaps between moments of perception? Can we be sure everything that happened from the time we woke up to the time we went to bed happened exactly the way we think, or might there be more around us? In this course with mathematician Ashley Christine, we'll investigate our understanding of reality across three tiers: our immediate environment, space, and (theoretical) alternate dimensions. We'll explore everything from the micro reality of the quantum world to optical illusions, simulation theory, Einstein's theory of relativity, parallel universes, and beyond. By the end of our time together, we'll not only have a deeper understanding of reality, but also a new approach to making decisions, understanding experiences, and understanding of ourselves. 
Syllabus at a Glance
This course includes three total sessions, each lasting for 1.5 hours on three consecutive Wednesdays beginning July 19.
Session 1 (Wednesday, 7/19, 7:30–9 PM ET) | Tier 1: Earth
We'll start by focusing on the base level of reality: experiences in our immediate environment. How does our mind make assumptions to anticipate outcomes? We'll also cover simulation theory (aka: is reality real?) and some basic quantum physics to better understand it. 
Session 2 (Wednesday, 7/26, 7:30–9 PM ET)| Tier 2: Space
In this session, we'll turn to experience in space—from Einstein's theory of relativity and the speed of light to how the perception of time and space changes based on position, speed, and distance. What might this all mean for the fabric of space-time and our (possible) future navigation through it? 
Session 3 (Wednesday, 8/2, 7:30–9 PM ET)| Tier 3: Alternate Reality
We'll end with the highest level of reality we can theorize: parallel universes and alternate dimensions, using both a (light!) mathematical approach and a scientific one—looking at mainstream interpretations such as Interstellar, the Marvel Universe, and Arrival. 
Between Sessions
Outside of class, students will be given optional assignments related to the material covered in class.
Pricing Options
This course is available at three ticket prices. This tiered pricing model is designed to increase access for a wider range of students as well as to support our instructors. In addition to tiered tickets, we offer a limited number of no-pay spots for students who would not otherwise be able to take this course. No-pay spots are selected via a randomized drawing two weeks before each section begins. For more information and to apply for a no-pay spot, please click here. To learn more about our pricing model and randomized selection process for no-pay spots, please visit our FAQ page.
Community Guidelines for Students
Please take a moment to review our community guidelines for students, which aim to share our classroom ethos and help set the stage for the best possible learning experience.
Atlas Obscura Online Courses
Atlas Obscura Courses offer opportunities for participants to emerge with new skills, knowledge, connections, and perspectives through multi-session classes designed and taught by expert instructors. To learn more about our current course offerings, please visit www.atlasobscura.com/online-courses. For answers to commonly asked questions, check out our FAQ page here.
Founded in 2009, Atlas Obscura created the definitive community-driven guide to incredible places across the planet and is now an award-winning company that shares the world's hidden wonders in person and online.
Where We'll Be
Once registered, you'll receive a confirmation email from Eventbrite that will provide access to each class meeting. Please save the confirmation email as you'll use it to access all sessions of your course via Zoom.
About Your Instructor
Ashley Christine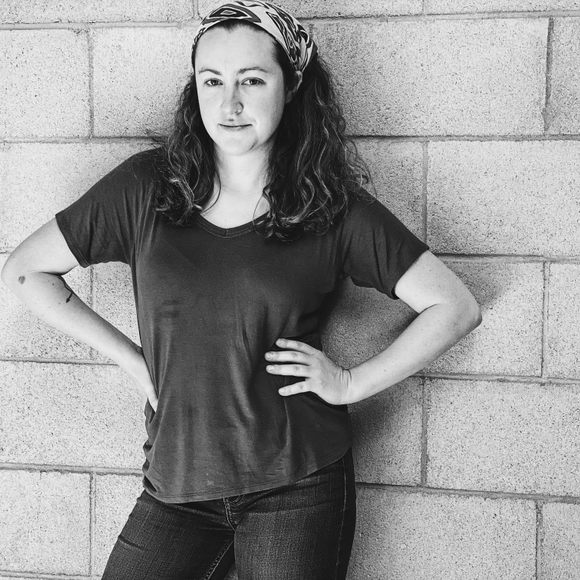 Ashley Christine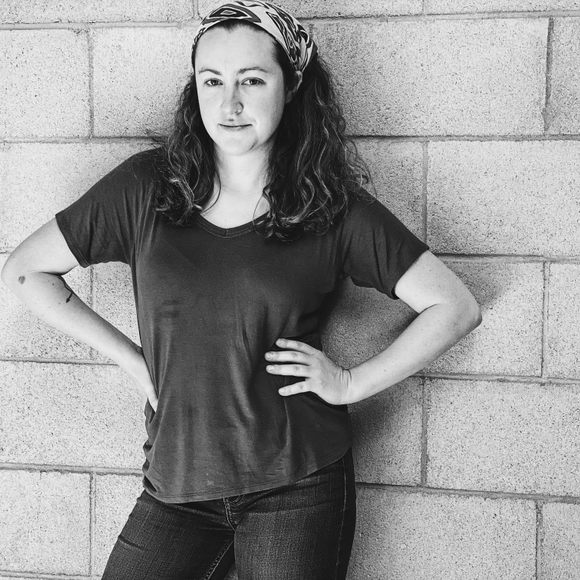 Ashley Christine has a B.A. in Applied Mathematics and studied at the University of New Hampshire, Southern New Hampshire University, and California State University. She was a researcher on New Hampshire's education initiative for the state legislature before moving to Los Angeles, California to pursue a career in entertainment and STEM.
What Else You Should Know
This lecture series is designed so students can participate live or watch a recording of each session, after it airs, at a time that is convenient for them. Sessions will take place live over Zoom, with dedicated Q&A segments for students to ask questions via video or chat. Within 72 hours after each session meets, students will receive access to a recording of the live session, which they can watch for up to two weeks after the course concludes.
Instructors may use Google Classroom to communicate with students outside of class. While students aren't required to use Google Classroom, instructors may use this platform to post resources, discussion questions, or assignments. This platform also offers a space for students to connect with one another about course material between sessions.
We provide closed captioning for all of our courses and can share transcripts upon request. Please reach out to us at experiences@atlasobscura.com if you have any questions, requests, or accessibility needs.