Inside the Wonder Factory: Making Animatronics at Garner Holt Productions
Members Only
Thu, May 26, 2022
Free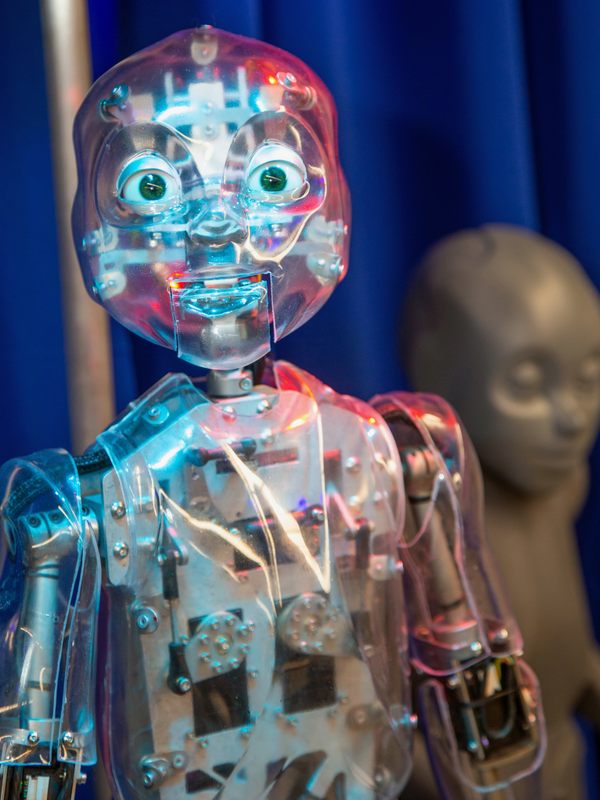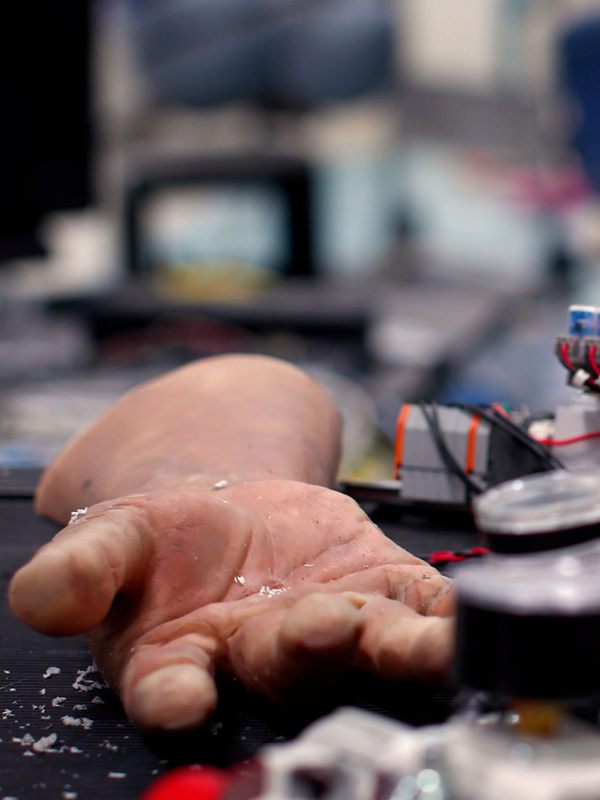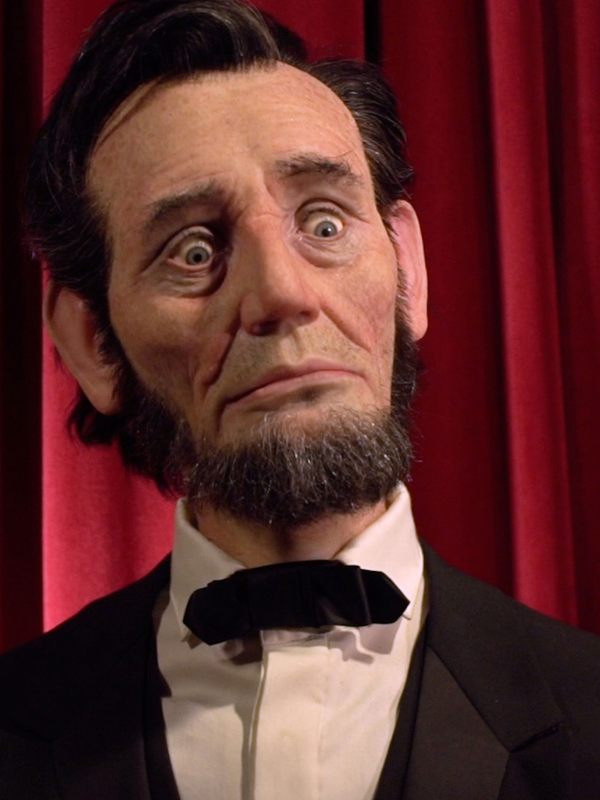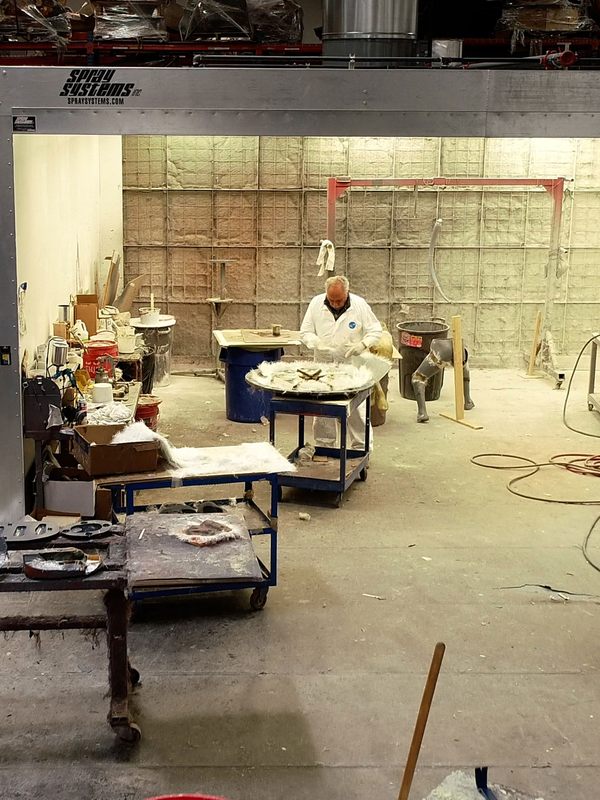 What We'll Do
At Garner Holt Productions, the wildly fantastical becomes incredibly real! 
For nearly half a century, the talented engineers and artisans at Garner Holt Productions have used cutting-edge technology and unbound creativity to breathe life into more animatronic figures than any other company in history. Now, we get to step inside their workshop to see how the magic is made. In this virtual tour, we'll get a taste of each step that goes into building a hi-tech animatronic figure.
We'll start in the Creative Design and Engineering offices where 3D printing and modeling are done. Then we'll head into the workshop for a peek at the production process. Bill Butler, Vice President of Creative Development, will lead us to where the action is happening among departments which include milling, steel fabrication, machining, plastics and mold making, electronics, animation, programming, painting, and figure finishing (which includes "skingineering"!).
While touring the workshop, we'll even get a special peek into a storage area where retired theme park ride vehicles and decommissioned animatronic figures are stored. Once our tour is complete, we'll sit down with the man himself, Garner Holt, for a Q&A. Garner started the company in 1977, while he was still in high school, and made his first figures inside his parent's garage. Now, Garner Holt Productions is the largest and one of the most technologically advanced production company in the world, with clients that include Disney, Nickelodeon, Universal Studios, Dollywood, and many more!
About Your Host
Bill Butler and Garner Holt
Bill Butler and Garner Holt
Garner L. Holt founded his eponymous company in July 1977, at age 16, in his hometown of San Bernardino, CA. Two years earlier, a visit to Disneyland's Great Moments with Mr. Lincoln show, featuring an animatronic version of the 16th president, sparked Garner's lifelong fascination with the art and technology of animatronics. Following his early teenage years of creating simple animated figures and moving props for backyard haunted houses and school projects, Garner started his own company while still in high school, a fledgling business originally housed in his parents' garage. Garner Holt Productions, Inc. (GHP) has since grown to over 120,000 square feet of design and manufacturing space and employs dozens of engineers, artists, and technicians in Redlands, CA. Garner is the world's leading authority on animatronics history, technology, and emerging techniques.

Outside GHP's professional sphere, Garner is deeply involved with community and philanthropic groups and causes. In 2004, Garner created a lifelike silicone prosthetic arm at no cost for a friend of GHP as a proof of concept that highly realistic prosthetics were possible. 2019 saw the creation of the Garner Holt Foundation, a 501(c)(3) charitable organization dedicated to providing scholarships and other educational opportunities for students interested in the art and science of animatronics. In addition, Garner sits on several boards of directors for educational and arts organizations, including the Loma Linda University Medical Center President's Board.

Garner has received numerous awards throughout his career, including the 2019 Spirit of the Entrepreneur Lifetime Achievement Award, Disneyana Fan Club's 2016 Disney Legend Award,  and more than two dozen Thea Awards for outstanding theme park attractions, in addition to dozens more for both entrepreneurship and creative achievement.

Bill Butler leads all of Garner Holt Productions, Inc.'s (GHP) creative and project development endeavors, from initial concepts to on-site programming and attraction commissioning. During his fifteen years at GHP, Bill has been responsible for the design of dozens of attractions, shows, exhibits, and other entertainment, retail, and educational projects around the globe. His role encompasses concepts, business development, graphics, media design and production, dimensional and digital modeling, show writing, art direction, project management, figure programming, and many other disciplines for clients across the globe—including Disney, Universal Studios, Europa-Park, Knott's Berry Farm, Mattel, Google, Hershey, Nike, Salesforce, de Efteling, NASA, Chuck E. Cheese, Lockheed-Martin, and many more.

Bill is a past member of the Western Division Board of Directors of the Themed Entertainment Association and is a frequent contributor to industry publications. He has been a guest speaker at the Walt Disney Family Museum, Palm Springs Modernism Week, Comic-Con International, WonderCon, various Southern California service clubs, dozens of universities, and featured in an episode of PBS's Curiosity Quest, Discovery Channel's How It's Made, HBO's Westworld and more. Bill is a Redlands, California native, an enthusiastic bibliophile and antiquarian, and the author of 2009's March Air Force Base, a visual history of the venerable Southern California US Air Force installation.
What Else You Should Know
Access to this online experience is free for Atlas Obscura Members. Unlock more wonder by becoming a member today!

Once registered, you can access the Zoom room for this experience through your confirmation email or Eventbrite account. Atlas Obscura online experiences are recommended for attendees age 13+.

This online experience will be recorded. A temporary link to the recording will be provided in a follow-up email to all ticket holders within 72 hours after the event. Access to this recording will be available for seven days.

We provide closed captioning for all of our online Member Experiences, as well as transcripts upon request. Please reach out to us at membership@atlasobscura.com if you have any questions, requests, or access needs.

This event is one of Atlas Obscura's Membership Experiences. At Atlas Obscura, our mission has always been to inspire wonder and curiosity about the incredible world we all share. Now, more than ever, there's a need to stay connected—not only to our sense of wonder, but to each other.

We encourage you to follow and share the hashtag #AOExperiences for more incredible online experiences and courses with Atlas Obscura and our friends. And check out AtlasObscura.com, the definitive guide to the world's hidden wonders, to keep virtually exploring the world through the website's atlas of amazing places, unique stories, and videos.
Dates and Availability
Atlas Obscura Members get free access to this and other exciting online experiences!
Become a Member