Exploring Steampunk Art With Bruce Rosenbaum
Mon, Nov 27, 2023
4 sessions
$75 per person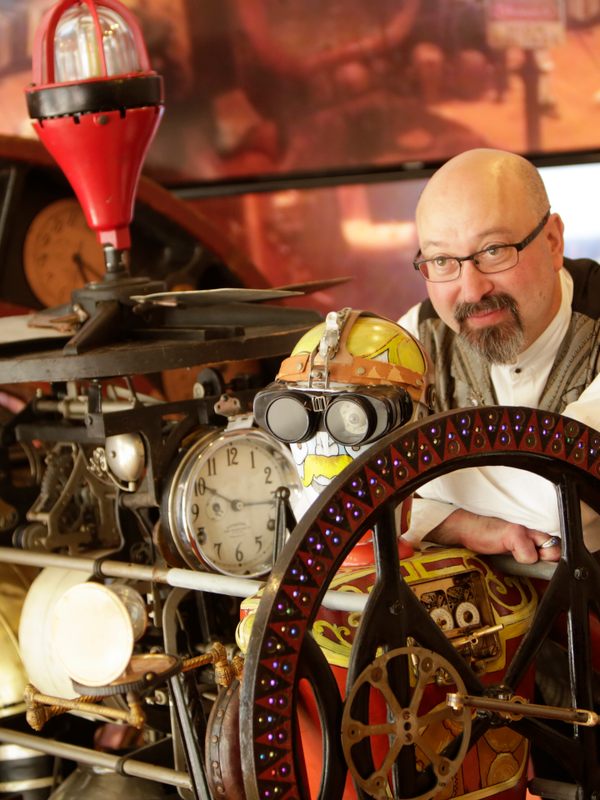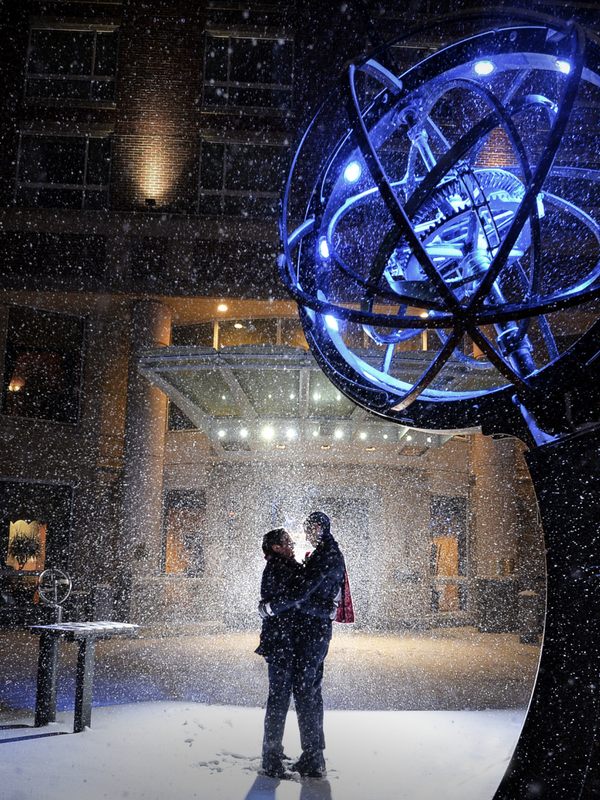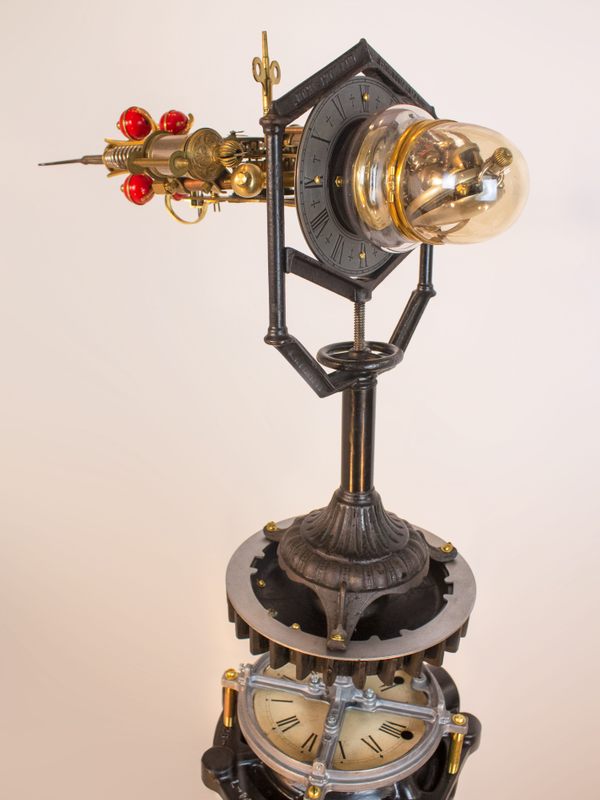 What We'll Do
In this 4-part lecture series, we'll look closely at the history, design, and philosophy of Steampunk, exploring how to infuse elements of Steampunk into our daily lives.
Course Description
Steampunk is more than an aesthetic; it's a framework for creating, thinking, and living that draws from the past to envision an alternative future. In this course, join artist and Modvic cofounder Bruce Rosenbaum for a deep exploration of understanding and making Steampunk art. After tracing the roots of the Steampunk genre back to its origins, we'll look at its underlying principles and concepts that extend beyond the realm of art—from adaptive reuse and resilience to collaborative and creative problem solving. Then, we'll turn our attention to the process of making (and making a business from) Steampunk art, with several demonstrations outlining ideas, tips, and techniques along the way. By the end of our time together, not only will you have a better understanding of the unique blend of history, art, and technology that lay the foundations for Steampunk design, but also a framework for collaborating and solving problems more creatively. 
Syllabus at a Glance
This course includes four total sessions, each lasting two hours on four Mondays beginning November 27.
Session 1 (Monday, 11/27, 7:30–9:00 PM ET)| Intro to Steampunk: Defining steampunk and identifying its origins. 
Session 2 (Monday, 12/4, 7:30–9:00 PM ET)| Designing a Steampunk Life: Exploring the philosophy and concepts of steampunk art, from creative problem solving and collaboration to adaptive reuse.
Session 3 (Monday, 12/11, 7:30–9:00 PM ET)| Past/Future Art: Taking a closer look at the process of making different kinds of steampunk art and design.
Session 4 (Monday, 12/18, 7:30–9:00 PM ET)| The Business of Steampunk: Looking into how to transform your steampunk art practice into a business (with examples from Modvic)
Pricing Options
This course is available at three ticket prices. This tiered pricing model is designed to increase access for a wider range of students as well as to support our instructors. In addition to tiered tickets, we offer a limited number of no-pay spots for students who would not otherwise be able to take this course. No-pay spots are selected via a randomized drawing two weeks before each section begins. For more information and to apply for a no-pay spot, please click here. To learn more about our pricing model and randomized selection process for no-pay spots, please visit our FAQ page.
Between Sessions
Students can expect to have several optional reading/watching assignments, including books and movies that draw from steampunk design or philosophy.
Community Guidelines for Students
Please take a moment to review our community guidelines for students, which aim to share our classroom ethos and help set the stage for the best possible learning experience.
Atlas Obscura Online Courses
Atlas Obscura Courses offer opportunities for participants to emerge with new skills, knowledge, connections, and perspectives through multi-session classes designed and taught by expert instructors. To learn more about our current course offerings, please visit www.atlasobscura.com/online-courses. For answers to commonly asked questions, check out our FAQ page here.
Founded in 2009, Atlas Obscura created the definitive community-driven guide to incredible places across the planet and is now an award-winning company that shares the world's hidden wonders in person and online.
Where We'll Be
Once registered, you'll receive a confirmation email from Eventbrite that will provide access to each class meeting. Please save the confirmation email as you'll use it to access all sessions of your course via Zoom.
About Your Instructor
Bruce Rosenbaum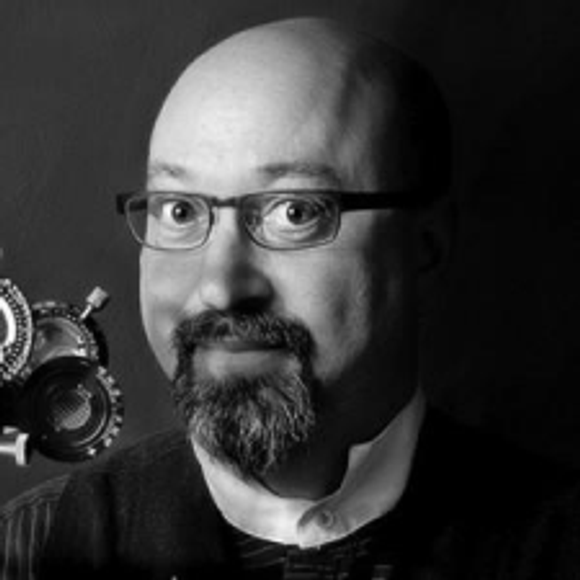 Bruce Rosenbaum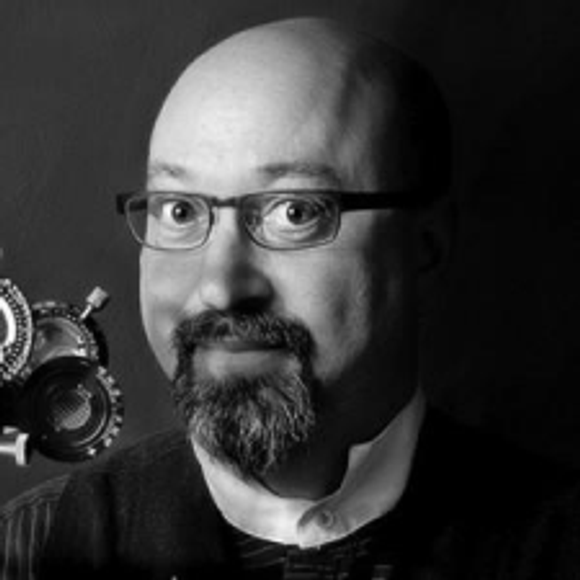 Bruce Rosenbaum has been dubbed the Steampunk Guru by the Wall Street Journal and Steampunk Evangelist by Wired Magazine. Bruce's functional Steampunk artwork has been featured in the Boston Globe, The Chicago Tribune, The New York Times, Architectural Digest, CNN, NPR and featured on MTV, A&E, HGTV and Netflix.
Bruce's company, ModVic, works with clients all across the world to take period, repurposed, personal and meaningful objects, and creatively infuse them with modern technology to transform the ordinary into incredible Steampunk functional placemaking art. The Steampunk art and design process celebrates history, while setting a path for a reimagined better future -- telling the personal stories of objects, individuals, organizations and places. Bruce's Steampunkinetics workshops builds art and history into science helping to promote STEAM (Science, Technology, Engineering, ART and Math) for atypical and neurotypical children and adults.
What Else You Should Know
This lecture series is designed so students can participate live or watch a recording of each session, after it airs, at a time that is convenient for them. Sessions will take place live over Zoom, with dedicated Q&A segments for students to ask questions via video or chat. Within 72 hours after each session meets, students will receive access to a recording of the live session, which they can watch for up to two weeks after the course concludes.

Instructors may use Google Classroom to communicate with students outside of class. While students aren't required to use Google Classroom, instructors may use this platform to post resources, discussion questions, or assignments. This platform also offers a space for students to connect with one another about course material between sessions.
We provide closed captioning for all of our courses and can share transcripts upon request. Please reach out to us at experiences@atlasobscura.com if you have any questions, requests, or accessibility needs.