What We'll Do
In this three-part lecture series, join National Geographic Explorer, biologist, filmmaker, and researcher Dr. Tierney Thys to explore the dynamic worlds hidden in tide pools—and learn the tools, tips, and tricks to navigate them responsibly wherever you are.
Course Description
Tide pools are endlessly fascinating windows into the vast realm of the ocean. They can be harbingers of massive changes, from rising sea levels to dropping ocean pH, and sites of mind-blowing resilience, heartbreaking fragility, and jaw-dropping beauty. Join National Geographic Explorer, biologist, filmmaker, and researcher Dr. Tierney Thys for a story-rich and visually sumptuous introduction to these spectacular spaces where land meets sea. We'll learn how to best explore them, delving into different coastal zones and meeting their extraordinary inhabitants, from the elusive octopus to the resourceful nudibranchs that steal the spikes of their prey.
Whether you're a seasoned tidepooler, coastally curious landlubber, or dreaming of your next visit to the beach, this course will offer helpful hints for finding, identifying, and even documenting critters, providing a lens through which you can better understand animal diversity. Along the way, you'll also learn how to become a citizen scientist, adding personal observations to the world's largest natural history database. Above all, this course will heighten your appreciation of the value inherent in tide pools—connecting you to the greater marine world and a four-billion-year-old story of life.
This course is open to curious tidepoolers of all experience levels across the globe. While specific examples will focus on Californian marine life, the course will share overarching principles applicable to tide pools worldwide.
Syllabus at a Glance
There are 3 total sessions (plus a bonus field trip) included in this purchase, each lasting for 1 hour on 3 consecutive Wednesdays beginning June 9.
Session 1 (Wednesday, 6/9, 7–8 PM ET): Introduction to Tides & Tidepooling
Session 2 (Wednesday, 6/16, 7–8 PM ET): Tales from the Tides: Who's who in the pools + how to find them
Session 3 (Wednesday, 6/23, 7–8 PM ET): Tales from the Tides: Wrap up and tide pools around the world 
Bonus Virtual Field Trip: (Friday, 6/25, 7 –8 PM ET): Join biologist Paul Bump and a cast of tide pool critters you've been learning about live at a marine station. 
Between Sessions
Outside of class, students will be provided with some fun optional assignments and encouraged to spend time outside, take pictures of the non-human life they encounter, and make observations to upload to iNaturalist or share with the class. 
Course Materials
Students are not required to purchase any materials for this course. However, those who plan to go tidepooling between sessions should consider having the following:
A pair of sturdy rubber boots or water shoes
Several plastic containers
A smartphone with the ability to take photos and download the app iNaturalist 
Pricing Options
We currently offer tiered ticket pricing in an effort to increase accessibility for all students, regardless of economic situation. Our lecture series are available at three ticket prices, with a limited number of no-pay spots available for students who could not otherwise participate. This model is intended to support a wider range of students as well as our instructors. To learn more about our tiered sliding scale pricing model, please visit our FAQ page.
Atlas Obscura Online Courses
Our online courses offer opportunities for participants to emerge with new skills, knowledge, connections, and perspectives through multi-session classes designed and taught by expert instructors. Courses can take one of two forms: Seminars are intimate, interactive classes—capped at nine to 25 students—exploring topics and crafts through discussion, workshops, assignments, and in-class activities. We also offer lecture series that can be attended live, or viewed via a recording that will be shared within 72 hours after each session airs. Class recordings for lecture series will be available with a temporary password for a limited time following the final session of the course.
To learn more about our current course offerings, please visit www.atlasobscura.com/online-courses.
For answers to commonly asked questions, check out our FAQ page here.
Where We'll Be
Once registered, you'll receive a confirmation email from Eventbrite that will provide access to the class meeting. Please save the confirmation email as you'll use it to access your course via Zoom on each scheduled date and time.
About Your Instructor
Tierney Thys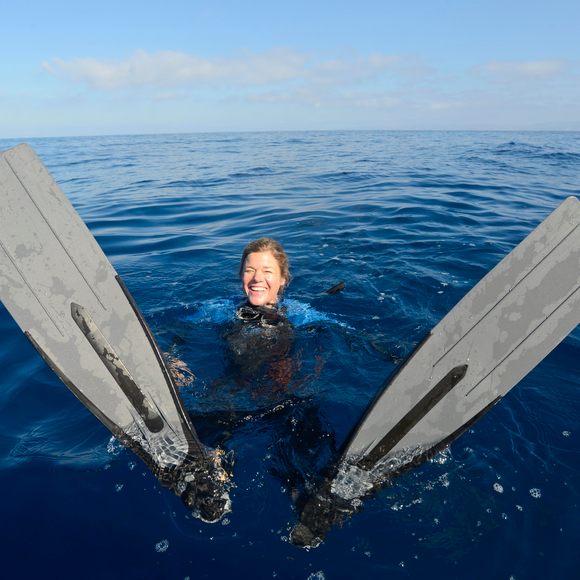 Tierney Thys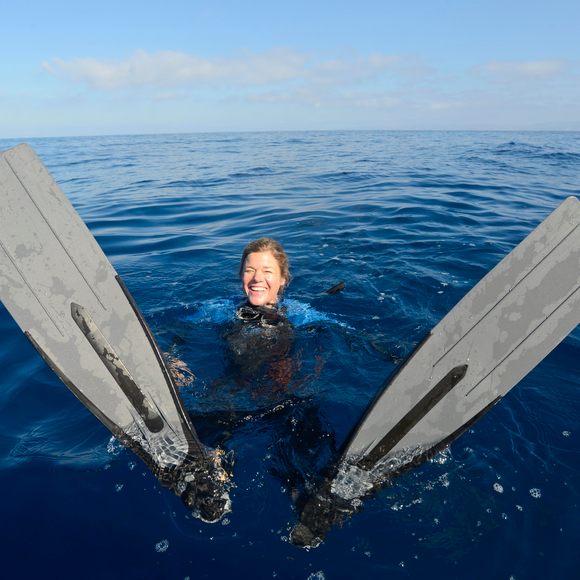 Dr. Tierney Thys is a National Geographic Explorer, biologist, filmmaker, world expert on the giant ocean sunfishes Molidae, and Research Associate at the California Academy of Sciences. For more than twenty years, she has lived on the shores of Monterey Bay, home to some of the world's best tidepooling.  Her diverse research and outreach projects include: satellite tracking marine megafauna throughout the world ocean; mapping connections between nature and human wellbeing through brain imaging in partnership with Stanford University; quantifying nature's effect on incarcerated populations in partnership with the University of Utah; and researching sustainable textile solutions to fast fashion pollution. As past Director of Research for Sea Studios Foundation, she helped produce the NSF-funded, PBS documentary series Strange Days on Planet Earth and Shape of Life. Dr. Thys is a TED All-star speaker, TEDed contributor e.g.The Secret Life of Plankton (Wildscreen Panda Winner), past member of the TED Braintrust, and serves on the science advisory board for the innovation think tank, ThinkBeyondPlastic and advisory board for the Journal of Animal Sentience.
What Else You Should Know
This lecture series is designed so students can participate live or watch a recording after each session airs. Sessions will take place live over Zoom, with dedicated Q&A segments for students to ask questions via video or chat. Within 72 hours after each session airs, we will email all enrolled students a recording of the session, which they can watch using a temporary password for up to ten weeks after the course concludes.
In most cases, instructors will use Google Classroom to communicate with students outside of class. While students aren't required to use Classroom, instructors will be using this platform to post resources, discussion questions, and assignments, when applicable.
We provide closed captioning for all of our courses, as well as transcripts upon request. Please reach out to us at experiences@atlasobscura.com if you have any questions, requests, or access needs.