All
United States
Indiana
Elkhart
The Atlas Obscura Guide To
Elkhart
3 Cool, Hidden, and Unusual Things to Do in Elkhart, Indiana
Updated May 19, 2017
Unusual Attractions in Elkhart
In partnership with KAYAK
Plan Your Trip
In partnership with GetYourGuide
Unforgettable Experiences Nearby
Atlas Obscura Itineraries
Motown to Music City Road Trip
Detroit and Nashville are synonymous with two all-American music genres. It's no surprise that visitors flock to these cities each year to get a feel for the places where artists such as Marvin Gaye, Diana Ross & the Supremes, Johnny Cash, and Dolly Parton began their careers. A (relatively) straight, north to south route connects the two cities, as does musical heritage. Load up the RV, make sure your speaker system is in tip-top shape, and create a playlist filled with old-school Motown and Country hits. If you're not driving on the trip down south, you should be dancing.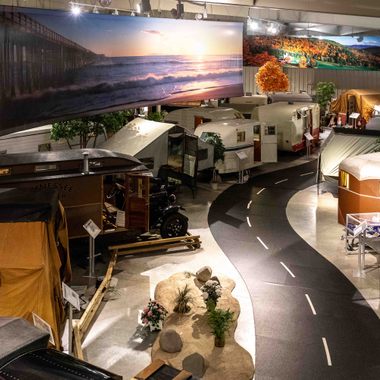 Explore Elkhart, Indiana
Elkhart Leaderboard
Places Added
Places Edited
Join the Ranks!
Improve the Atlas with edits and photos.
Places Visited
Join the Ranks!
Visit a place in Elkhart.
See Fewer Ads
Become an Atlas Obscura member and experience far fewer ads and no pop-ups.
Learn More