2017 Was an Astounding Year for Space Images
From super moons to Saturn's rings to distant galaxies.
One of the best ways to experience wonder in 2017 was to look up. In August, Eclipse Madness seized millions of people across North America, who, for a few short minutes, saw the world differently—and captured some amazing photos. There was also a partial lunar eclipse, a big, bright super moon, and for astronomers with telescopes, the first sighting of an interstellar asteroid.
There were also stunning new images and insights about distant worlds. Back in February, NASA announced a breakthrough: a star system with seven planets, several of which could have conditions right for life, which quickly inspired fantastical but reality-based space art and fun travel posters. Since July, NASA's Juno spacecraft has whipped around Jupiter nearly nine times, generating glorious photos and reams of data. And in September, the Cassini probe, launched in 1997, ended its epic observation of Saturn with a final, dramatic image before it plunged to its doom in the planet's atmosphere.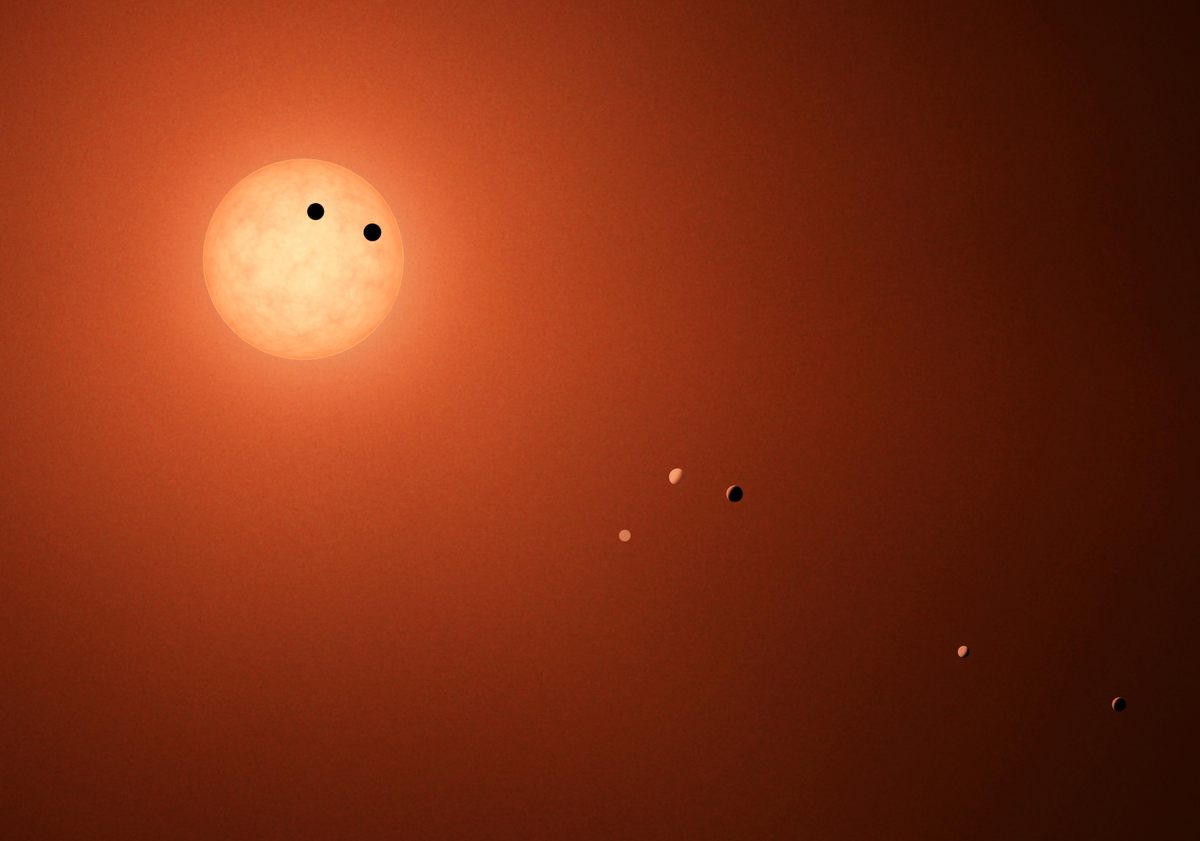 Images of celestial events have always been a source of fascination. Not long after the first daguerreotype cameras were launched, photographers used them, in concert with telescopes, to document the skies above. More than a century later, NASA put the Hubble Space Telescope into orbit, which, once its optics were adjusted, represented an epic advance: a clear view, from above the Earth's atmosphere, of the universe. Seven years later, Cassini-Huygens left on its mission—past Venus, through an asteroid belt, and by Jupiter before finally sighting Saturn in 2002 (still, at that point, a full two years from its destination). The detail of the ringed planet that it provided is unprecedented, as are Juno's close-ups of the solar system's largest planet and its Great Red Spot, a storm 10,000 miles wide.
This year also commemorated 40 years of space exploration by Voyager 1. In 1990, this spacecraft—now cruising along beyond our solar system—captured one of the most famous images of Earth, of the planet as a "pale blue dot" against seemingly infinite space. Astronomer and writer Carl Sagan's words about this image still ring true today: "There is perhaps no better demonstration of the folly of human conceits than this distant image of our tiny world. To me, it underscores our responsibility to deal more kindly with one another, and to preserve and cherish the pale blue dot, the only home we've ever known."
Atlas Obscura presents a selection of 2017's most wondrous astronomical images.