100 Years of Rocketry and Research at NASA's Langley Facility
See pioneering mathematicians, giant wind tunnels powered by submarine engines, and hypersonic rocket models.
In July 1927, NACA—the National Advisory Committee for Aeronautics, the precursor to NASA—opened the Langley Propeller Research Tunnel. Compared with earlier wind tunnels, which had measured a measly five feet in diameter, it was a behemoth. It housed a 28-foot propeller with eight blades, each weighing 600 pounds, and was powered by two 1,000-horsepower diesel submarine engines. The result was a 20-foot stream of air that could reach 110 miles per hour, for testing aircraft components.
The tunnel was located at the Langley Research Center in Virginia, a place where, since 1917, engineers and mathematicians have researched and tested the knottiest of aerodynamic problems. In 1958, NACA's focus shifted to space technology, and changed its name to NASA.
All through this time, the research facility at Langley has been home to a notable number of achievements. Four years after building the Propeller Research Tunnel, Langley opened the world's first full-scale wind tunnel, which tested most high-performance aircraft used in World War II. Langley also constructed a Lunar Landing Facility to simulate the Moon landing, which was used by astronauts Buzz Aldrin and Neil Armstrong, among others.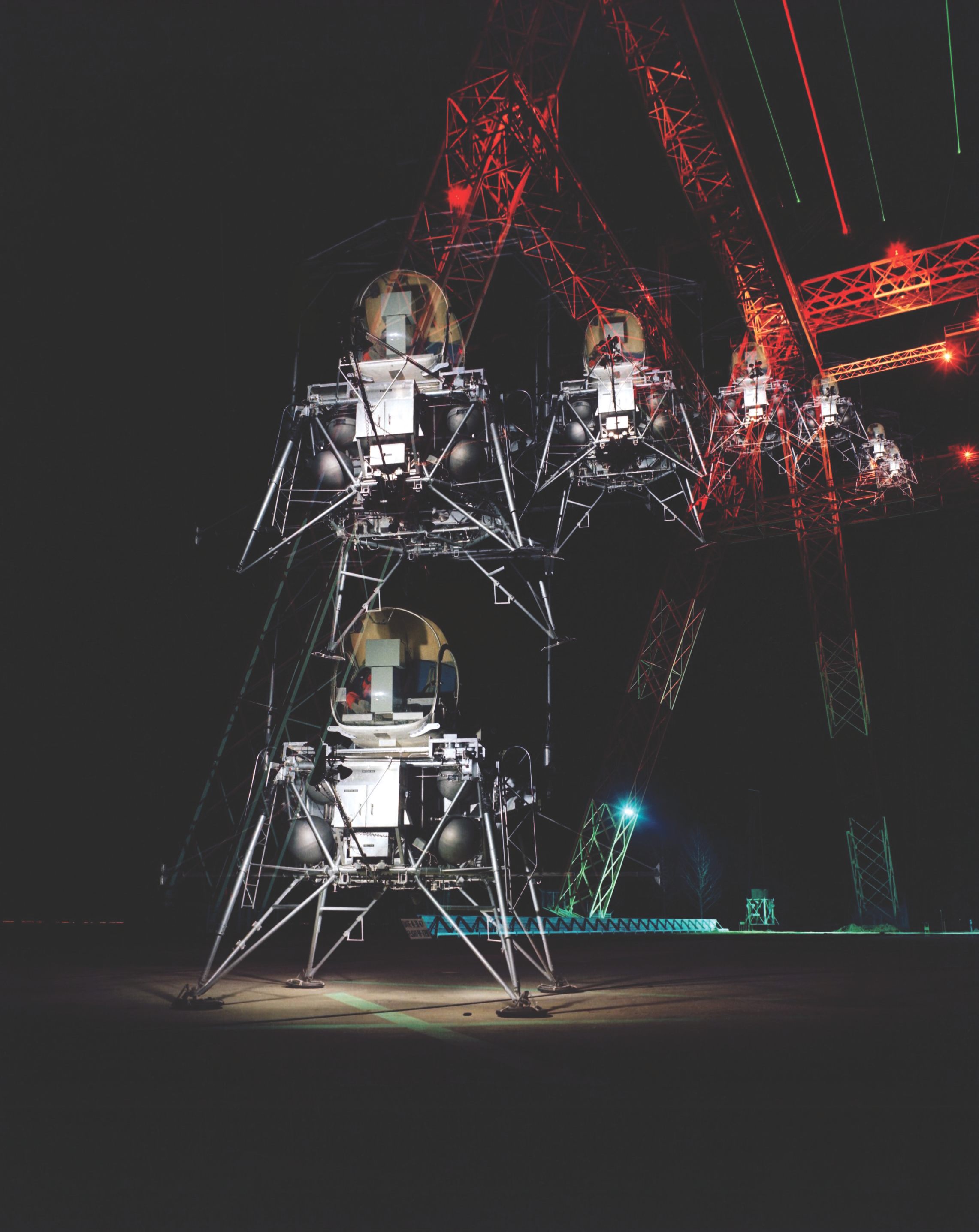 The facility was also home to some extraordinary mathematical minds. Katherine Johnson was originally hired to work at NACA before working on the calculations for both Alan Shepard's and John Glenn's space flights, and the 1969 Apollo 11 flight. Her achievements, which were recognized in 2015 by President Obama with the Presidential Medal of Freedom, are all the more extraordinary considering the barriers facing African-American women in the mid-20th century.
It has been 100 years since the Langley Research Center first opened. To celebrate its centenary, the Chrysler Museum of Art in Norfolk, Virginia, has a new photo exhibition, which runs through to March 11, 2018. Atlas Obscura has a selection of images from the show.