How to Recycle a Building
We partnered with Timberland to explore adaptive reuse in one of America's great architectural cities.
Much of Chicago's thoroughly modern urban landscape dates back a hundred years or more. The Windy City has upheld its dedication to maintaining the history of its old structures rather than demolish them and build anew, in a practice called adaptive reuse. Atlas Obscura recently set out on a two-part adventure on the urban frontier with footwear, clothing and accessories company Timberland, where we spent the day immersed in this practice.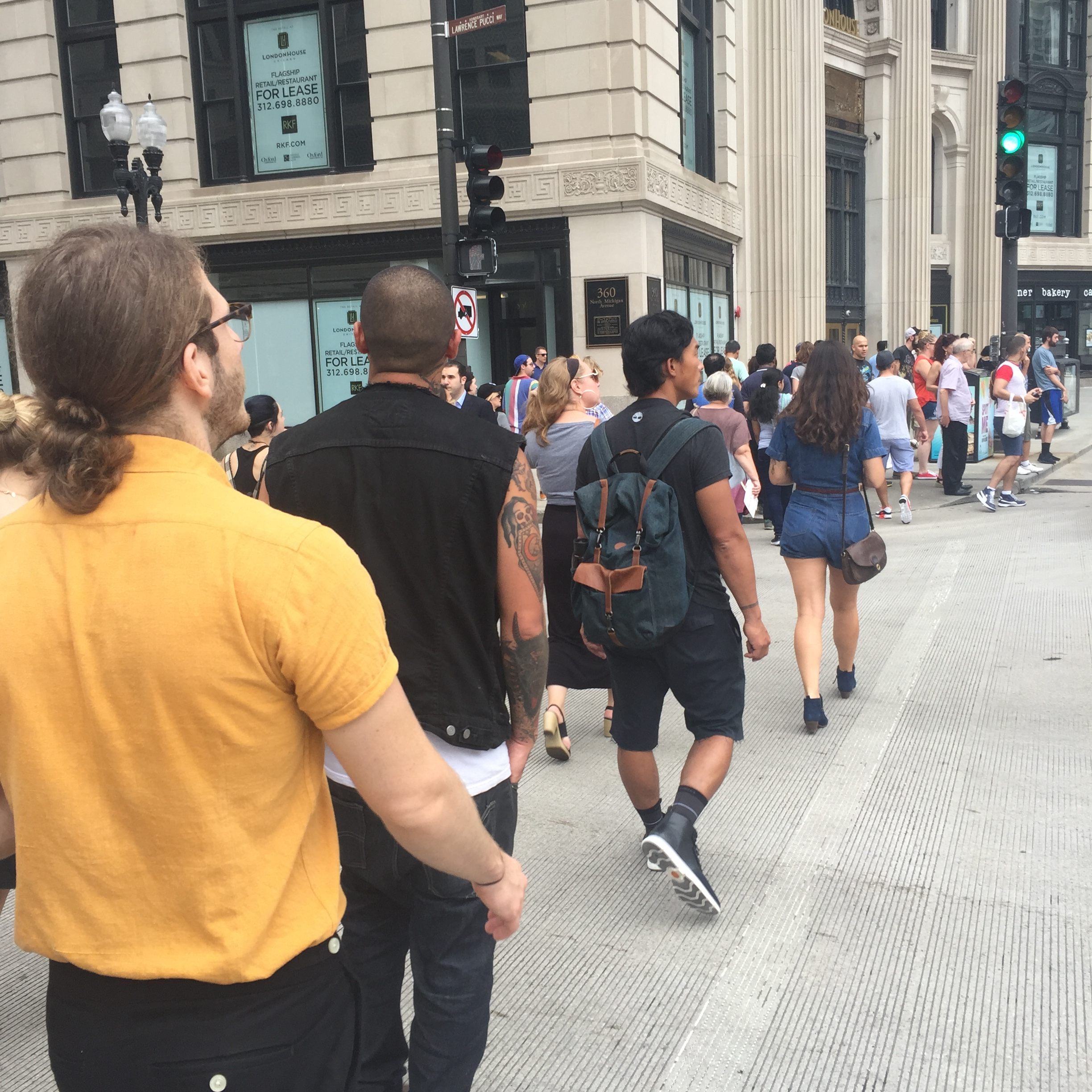 Out on the modern trail.
We were led through downtown Chicago by Ward Miller, an expert guide and executive director of Preservation Chicago, a local non-profit that aims to protect architecturally significant structures and neighborhoods across the city. Ward explained how many of the city's storied buildings, from the Chicago Motor Club to the old Chicago Public Library, still exist today with many of their original features and design elements preserved—even though the structures themselves have been renovated for new purposes.  
Throughout our tour, we took care to look up at ornate facades and delicately painted ceilings, catching glimpses of days gone by and an architectural heritage that continues into the present.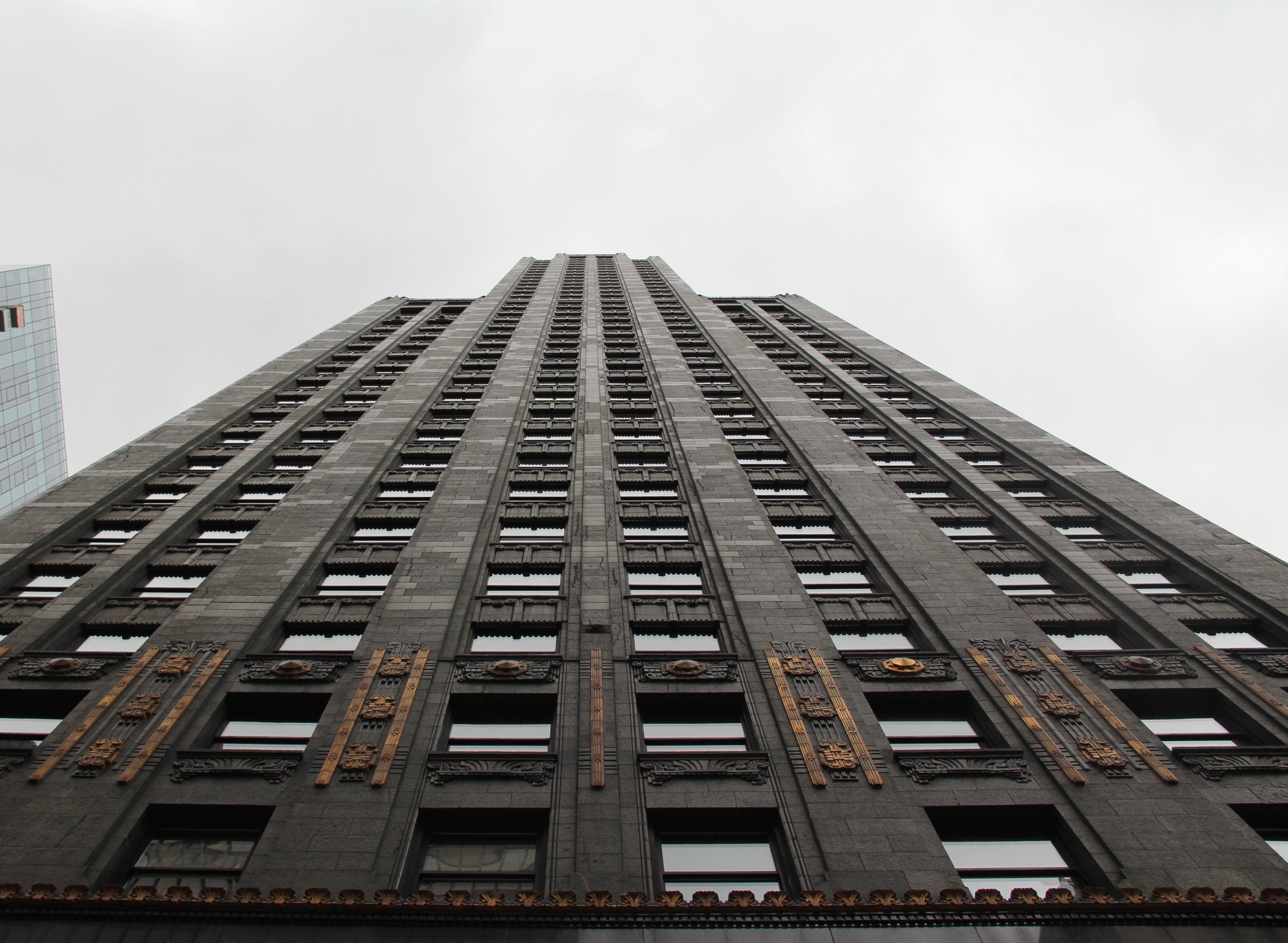 The Art Deco Carbide & Carbon building in Chicago..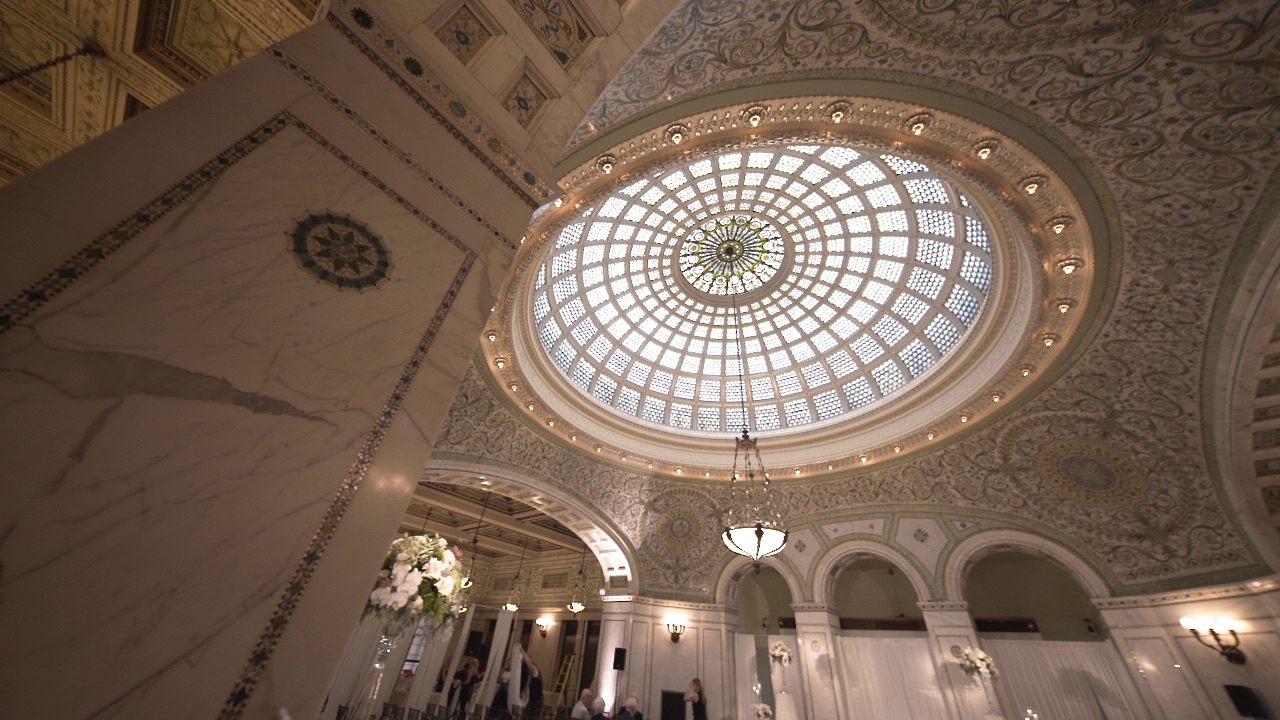 The gorgeous Tiffany Dome at the Chicago Cultural Center, formerly the Chicago Public Library.
After our walking tour and a lunch at the newly-restored Kimpton Gray Hotel, we went to the Rebuilding Exchange for a woodworking workshop, where we used reclaimed building materials to do some upcycling of our own.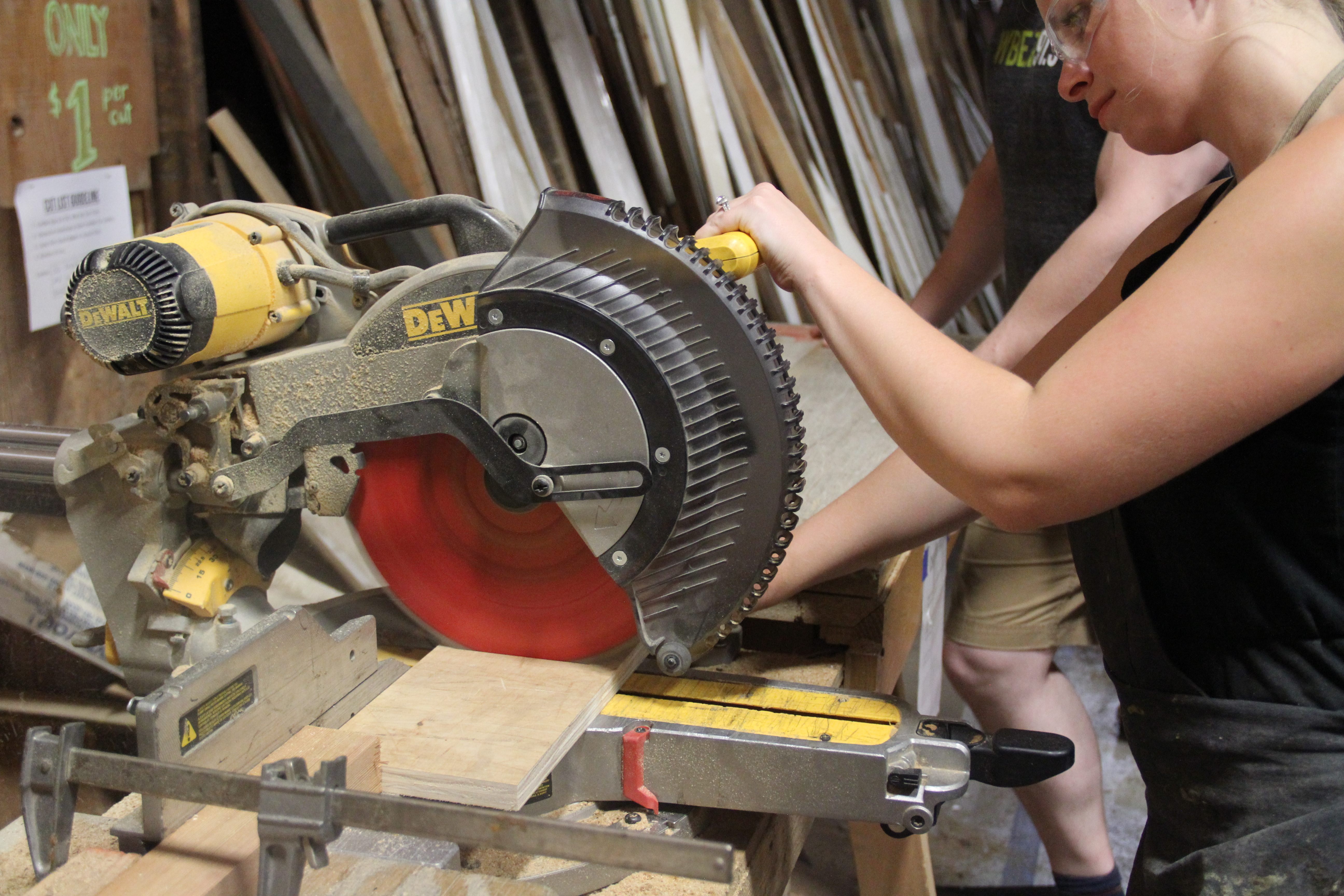 One of our participants at work with a buzzsaw, cutting materials down to size.
Rebuilding Exchange is a non-profit social enterprise that works to create a market for reclaimed building materials. Since their inception in 2009, they have diverted nearly 10,000 tons of building materials from landfills, making them accessible for reuse through their retail warehouse. They also promote sustainable deconstruction practices and provide education and job training programs. In our workshop, we used reclaimed lumber to create beer caddies that each participant took home, applying the principles of reuse towards a new craft.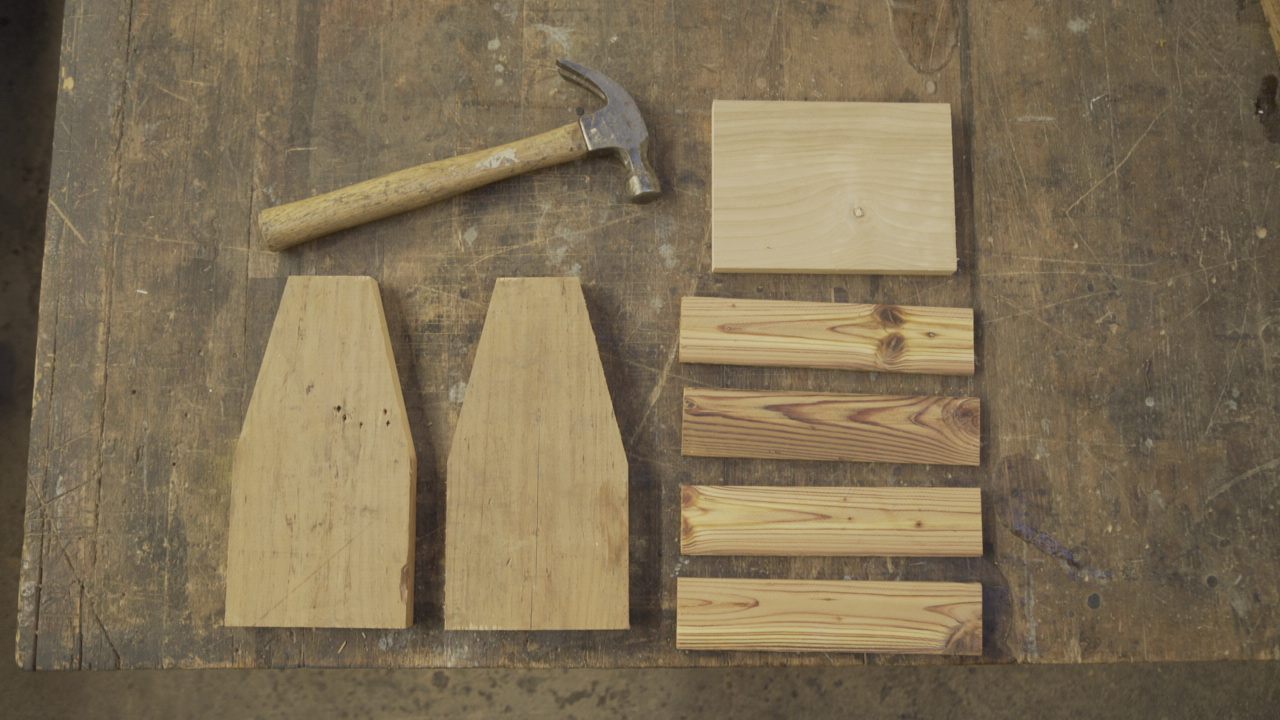 Cut pieces before assembly.
A proud craftsman with the finished product!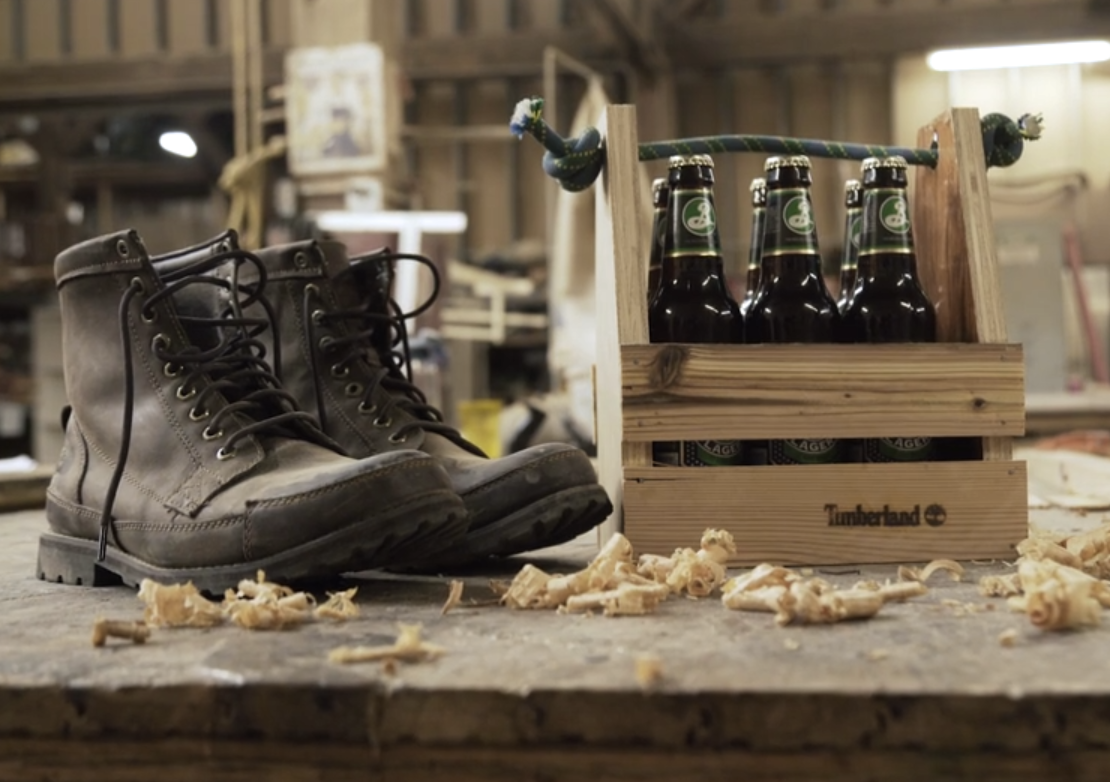 Fully equipped. 
This event was part of Timberland and Brooklyn Brewery's Mash Tour, which focuses on urban art, culture, and exploration. You can watch a recap of our day and learn how to make your own caddy above.