Philadelphia's Reading Viaduct Underwent a Major Transformation on Friday the 13th
The old railroad is receiving a new life.
The Philadelphia & Reading Railroad was once the iron backbone of the United States. Carrying millions of pounds of coal and cargo each year, by the 1870s, The Reading Company was considered to be the largest and wealthiest conglomerate in the world.
Of course, the world has changed distinctly since the company's heyday, from transportation technology to fuel consumption patterns to the very structure of civic life. Today, the abandoned elevated rail tracks that cut through Philadelphia's Center City neighborhood are a stark, rusted reminder of those changes.
Fourteen years ago, a campaign began to reverse the decline of the crumbling viaduct and transform it into a reimagined piece of infrastructure that could serve the evolving needs of its surrounding community. The result of that effort, the Rail Park project, was born through the combined efforts of the Center City District Foundation, the Friends of the Rail Park, local government, and most importantly, the people of Philadelphia.
On October 13, the retail company Timberland pitched in as well. As part of its "urban greening initiative," which aims to help create green spaces that "match or exceed the combined retail footprint of [their] local stores in that city," Timberland organized 100 volunteers – including folks from Journeys, KicksUSA, Urban Outfitters and their Philadelphia store – to clean up over 25,000 square feet of neglected tracks. They planted trees, carried pavers, and moved barrel after barrel of topsoil.
As a way of saying thank you to volunteers for all of their hard work, Atlas Obscura and Timberland partnered to throw an afterparty for the laborers. The West Philadelphia Orchestra, a local brass band, met volunteers at the entrance to the park site and led them second line-style through the streets of Center City to the nearby Roy-Pitz Barrel House. People clamored out of their houses and businesses to get a look at the raucous parade of work-booted marchers and be-suited musicians. Even after a long day's work, volunteers found the energy to dance in the street as the band performed outside the venue.
Atlas Obscura also invited fans from its local Philadelphia Atlas Obscura Society to join the festivities, with all proceeds from the doors being donated back to the Center City District Foundation. Guests were treated to tarot card readings, sideshow acts, fire eating, acrobatics and more. Volunteers who needed a little time to recuperate could retreat to the theater space to munch on popcorn, watch silent films, and listen to lectures on the haunted history of Philadelphia.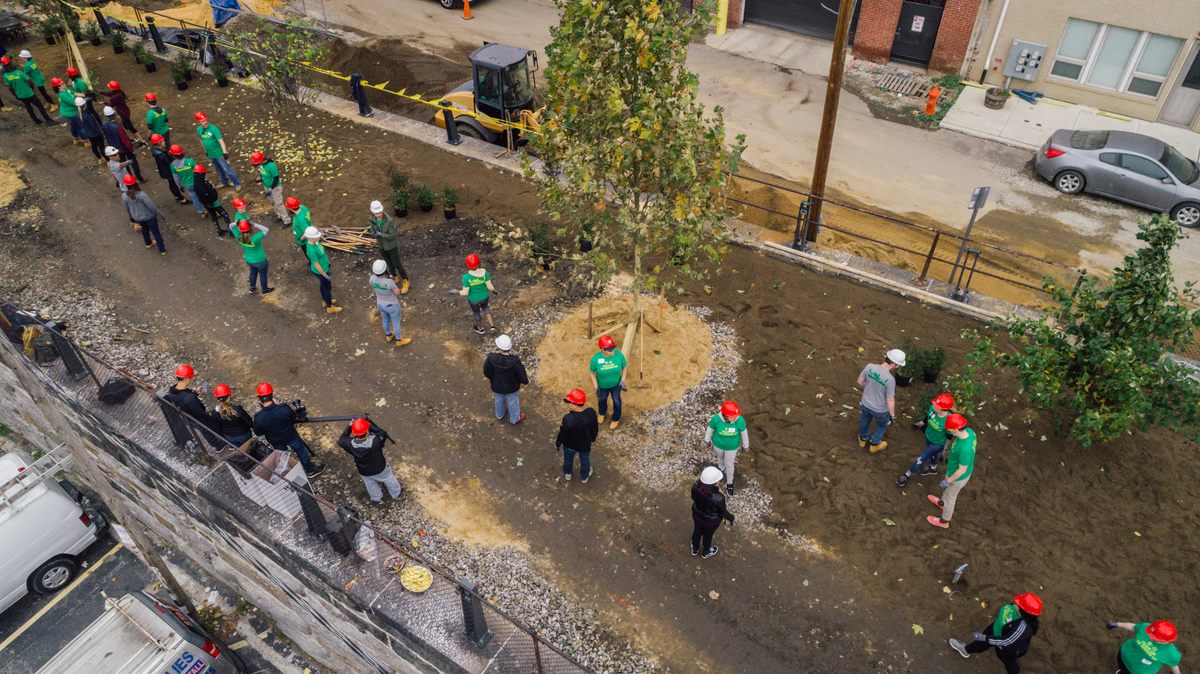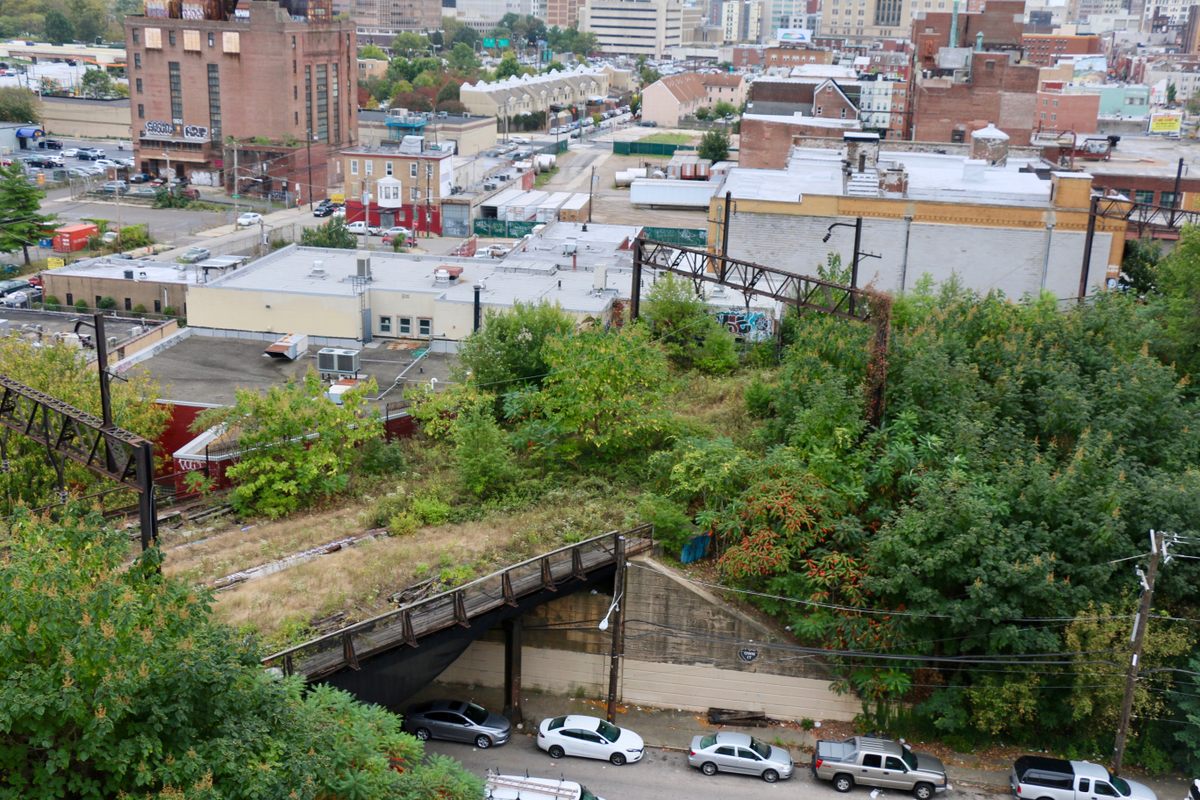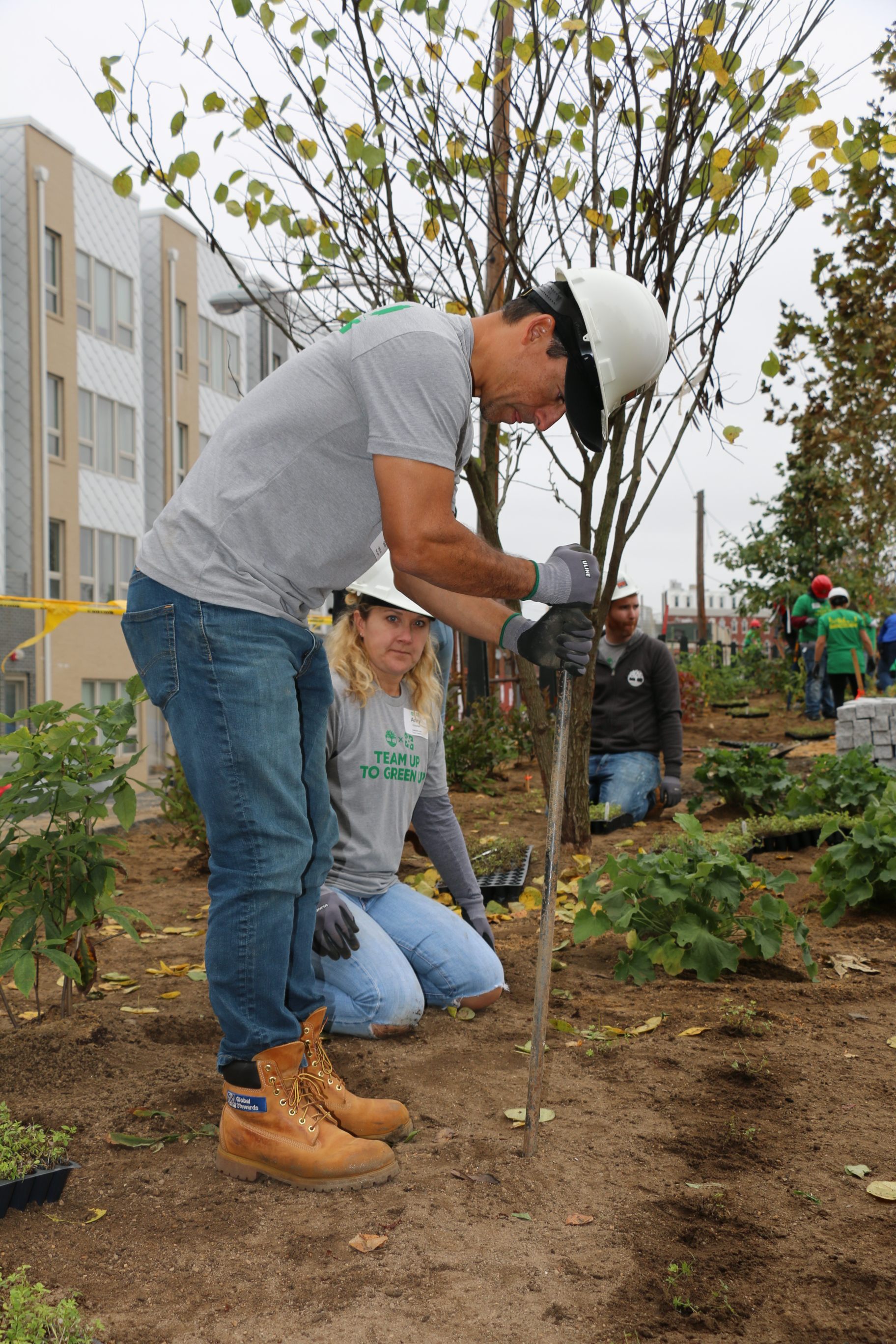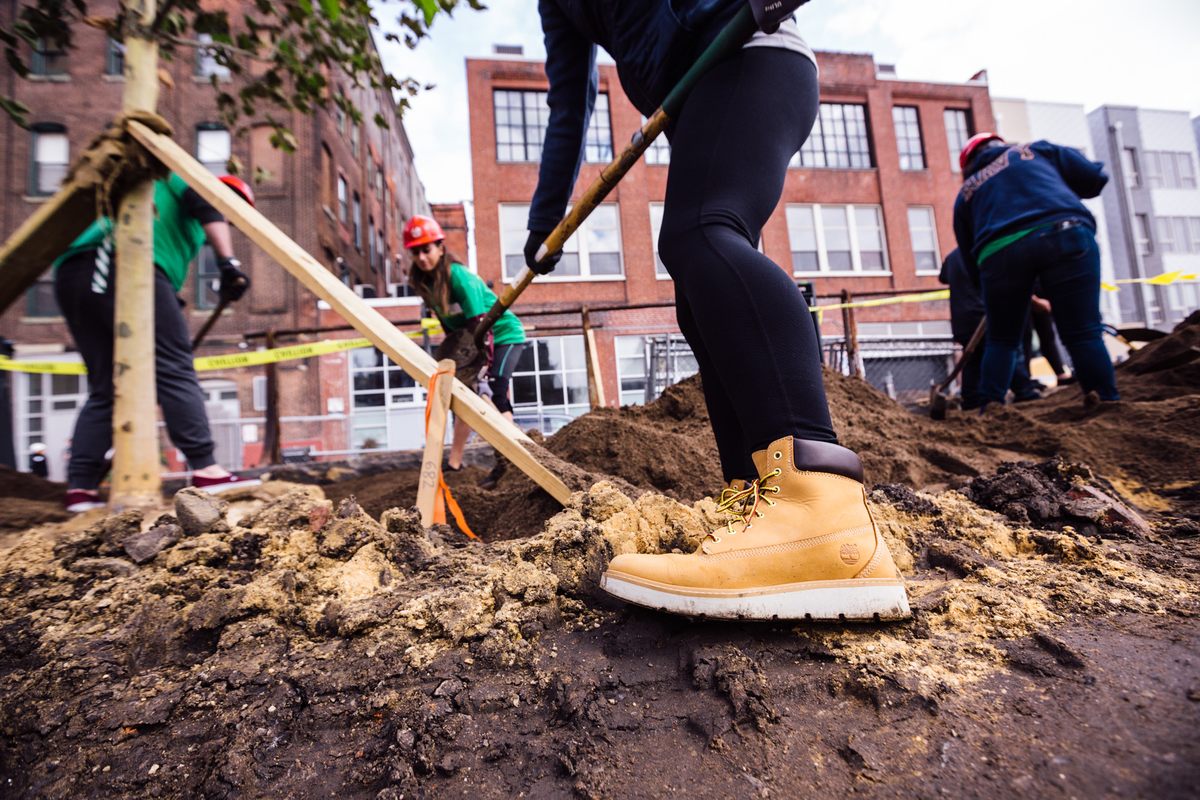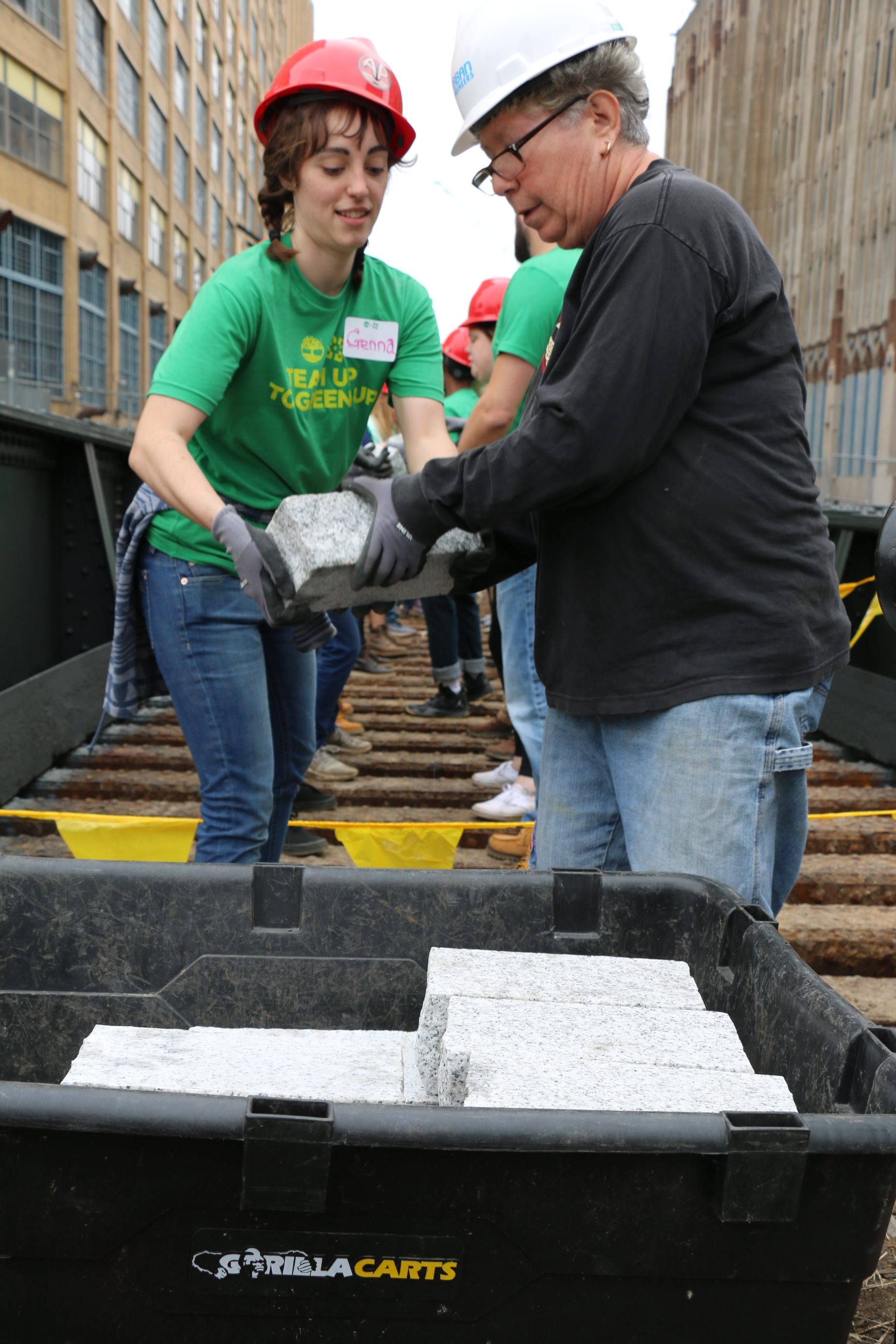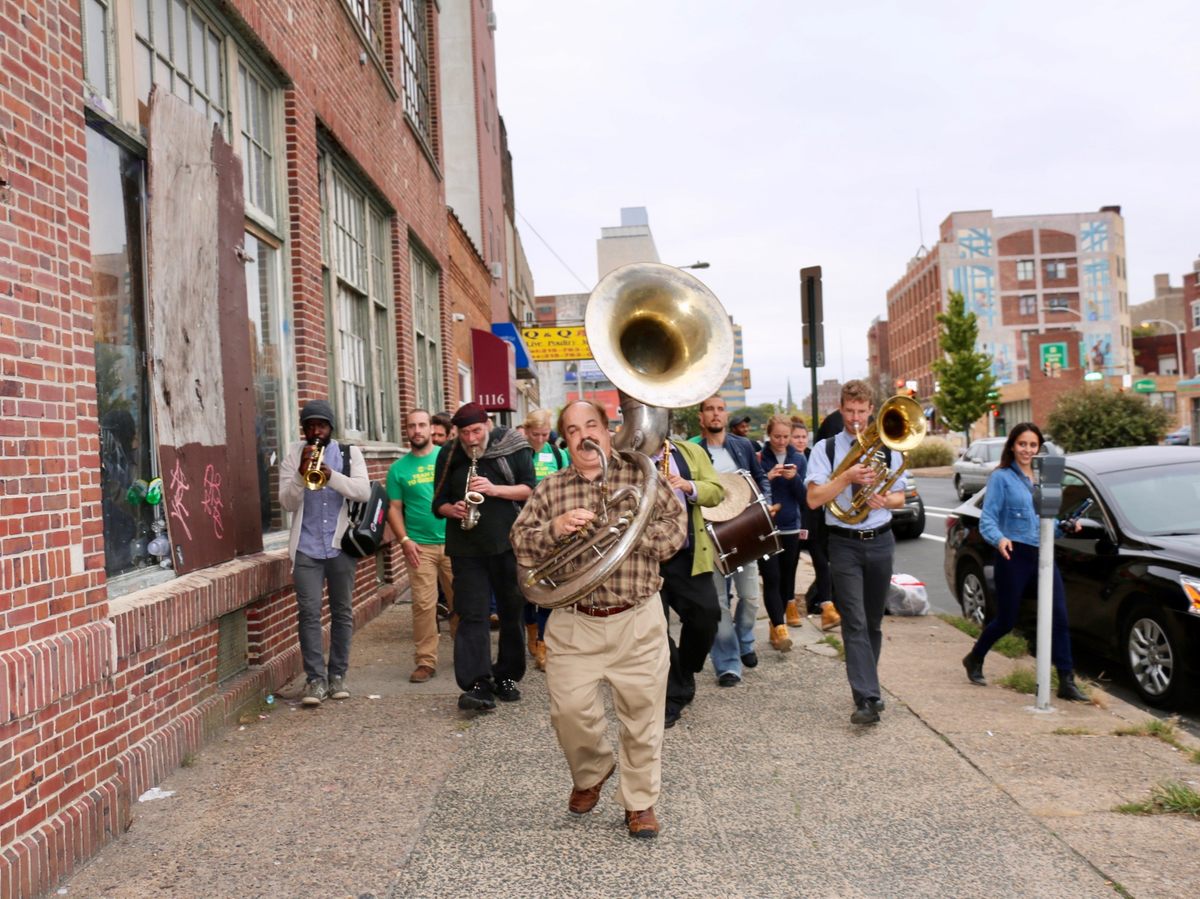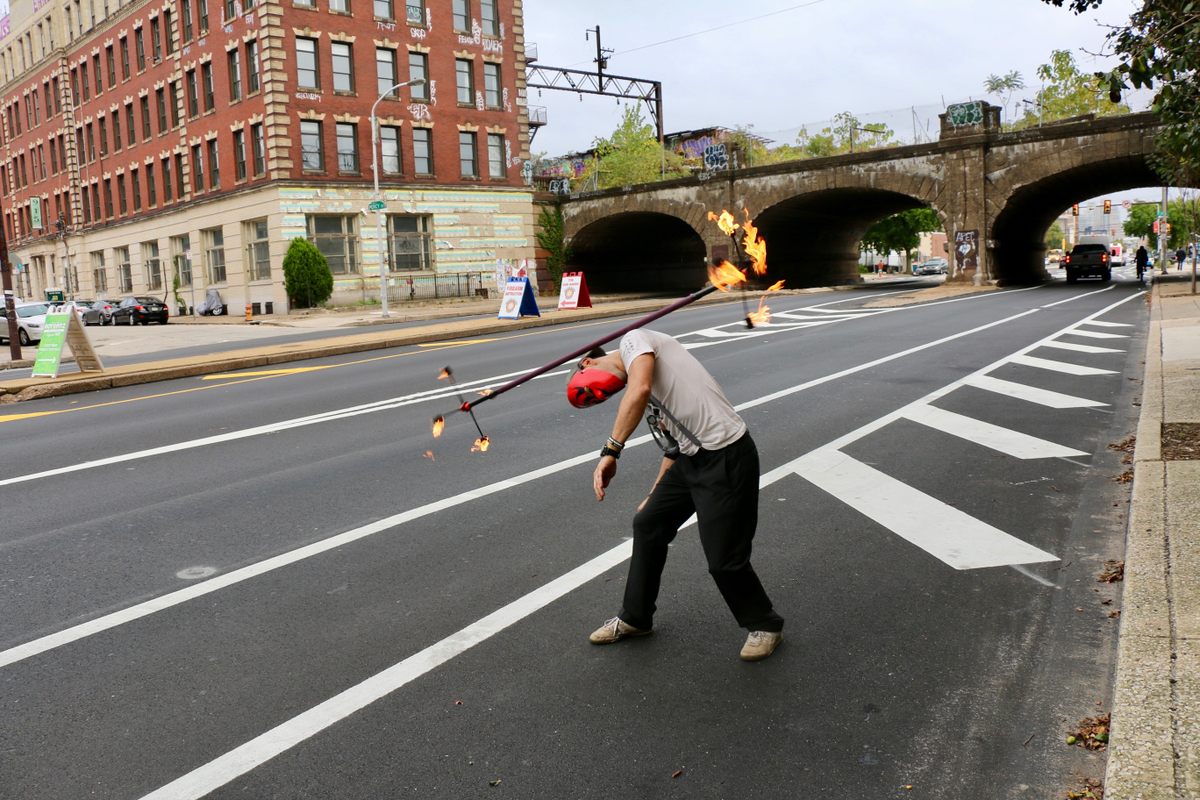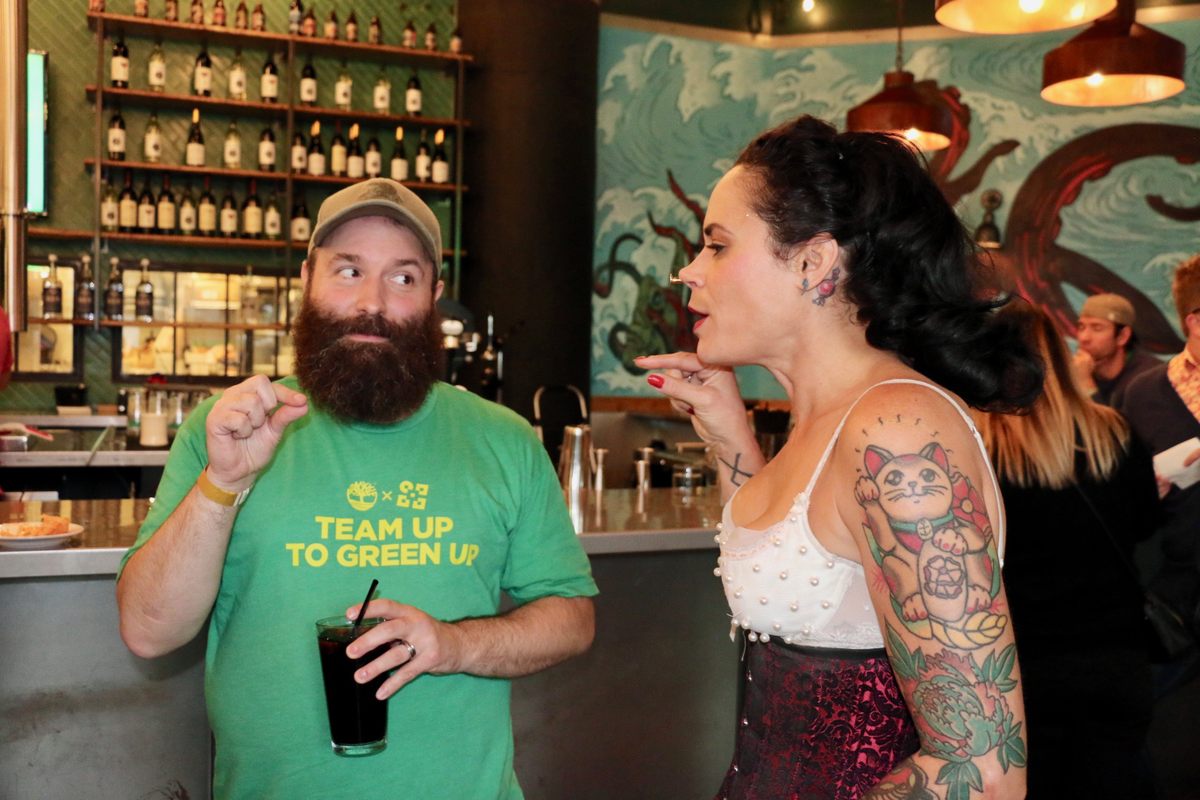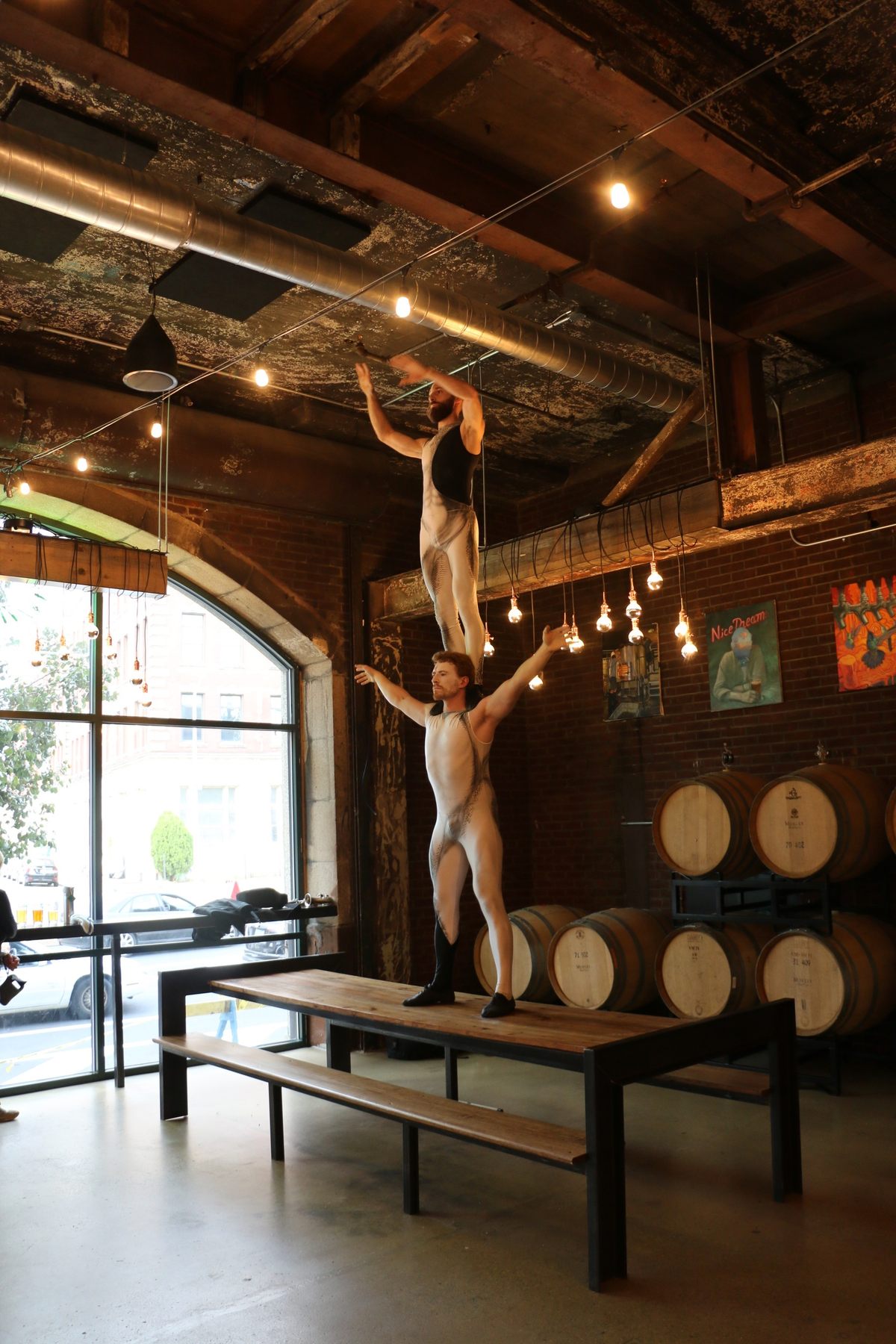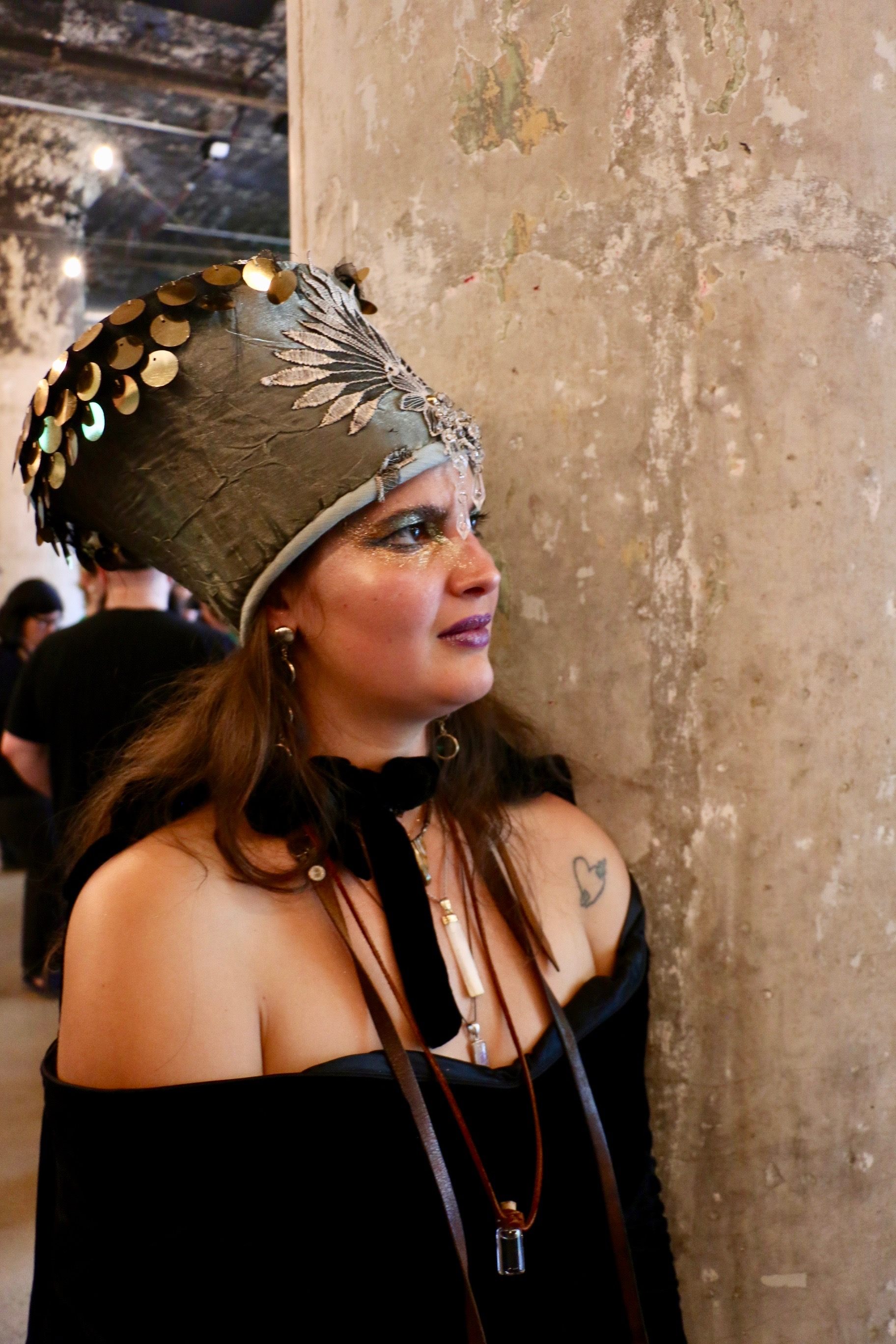 A huge thanks once again to our friends at the Center City District Foundation, Timberland, and all the incredible guests and volunteers who contributed to the revitalization of the Rail Park.