A Map of Brooklyn, Made of the Trash of Brooklyn
An artist collected trash from every block in Brooklyn for a surprisingly lovely collage of local litter.
Artist Jennifer Maravillas' trash map of Brooklyn. (All photos: © Jennifer Maravillas)

When artist-cartographer Jennifer Maravillas set out to create a map of Brooklyn composed of the trash she found in the borough, she thought the piece would take her three or four months. The project ended up taking three years, and involved Maravillas relocating to Brooklyn from San Francisco in order to finish it.
Maravillas' completed map, which is entitled 71 Square Miles (the size of Brooklyn), is a bright, colorful collage made up of paper litter, such as flyers, advertisements, and notes, that Maravillas found while walking through each block in Brooklyn. The position of each piece of litter on the map corresponds to the place where Maravillas found it.
"I chose trash as a medium because, first of all, it's everywhere," she says. "It says a lot about each place."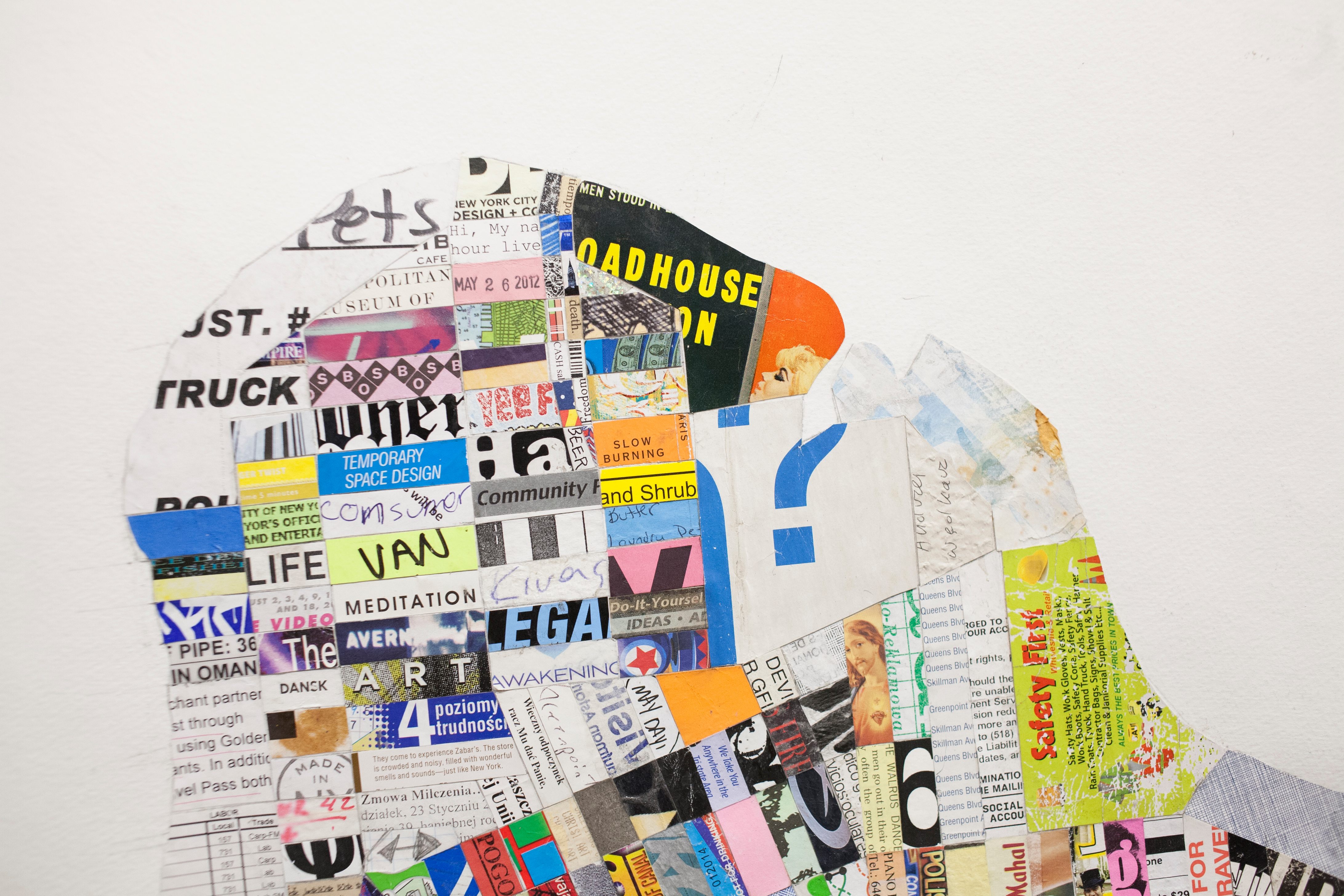 The litter that Maravillas found was an eclectic mix, and included scribbled notes, flyers, and schoolwork.
Maravillas adds that within Brooklyn, the kind of trash she found differed by neighborhood, and was indicative of the different cultures within each. The litter in each neighborhood changed with what people were focused on–"whether it's religion, or school, or community," as did the languages used on it, Maravillas explains.
In order to be able to gather trash from each neighborhood in Brooklyn, Maravillas estimates she took some 200 to 300 walks, and tracked her progress at first using a pen and paper, and later with an app. She then catalogued the pieces of litter in the order that she found them. "It's a little OCD, but it's worked pretty well," she says. "Now in my studio I have file boxes filled with trash."
Maravillas has now begun work on her next endeavor, 232 Square Miles, a trash map of all five boroughs of New York City. She estimates that the project will see her take at least three times as many walks as she did for the Brooklyn map, in order to collect trash from each of the remaining four boroughs.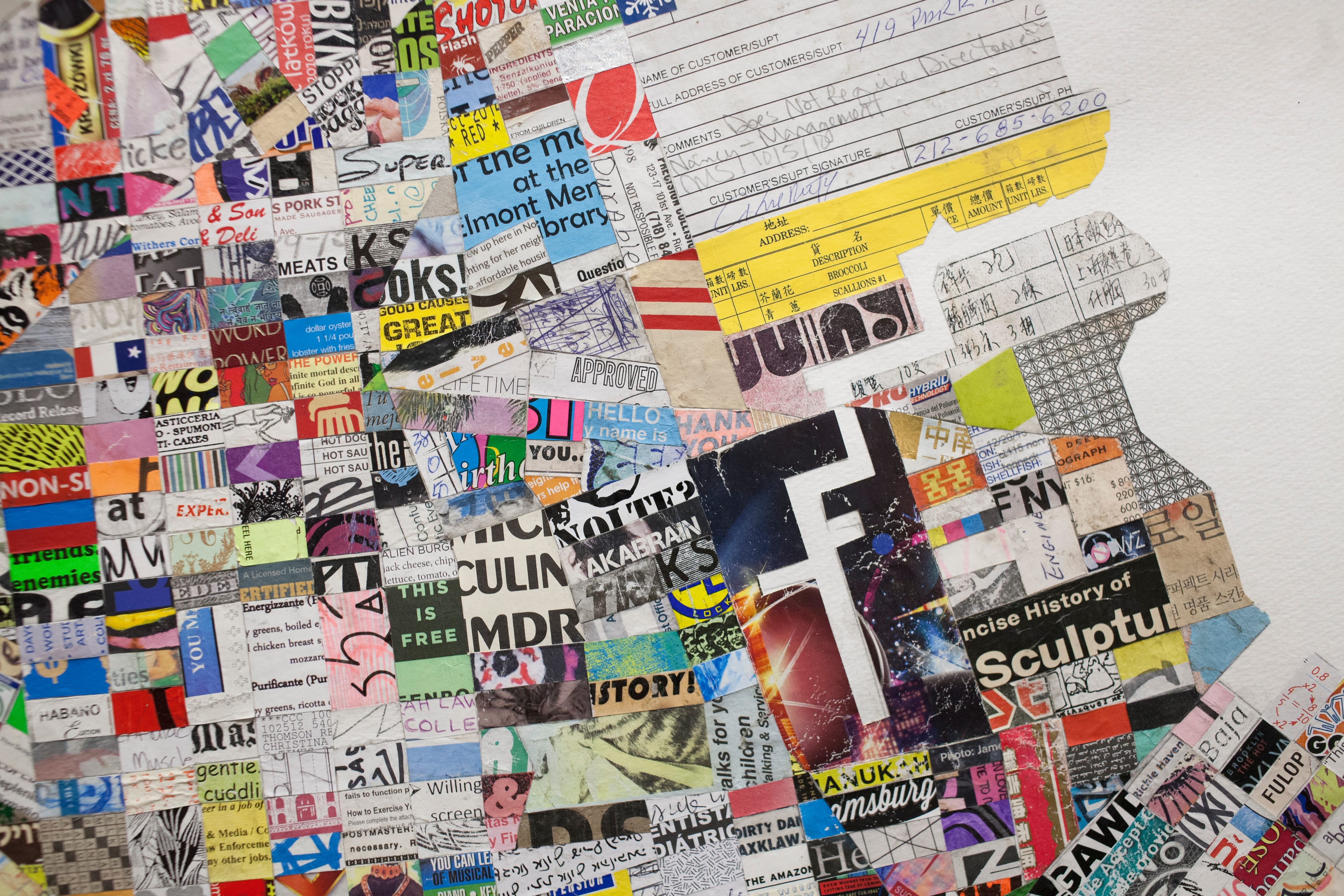 Maravillas notes that the trash she found differed by neighborhood; in some areas she found religious texts, or papers in different languages.
"I think moving forward for the next four boroughs, I'm going to take walks with residents of each area," Maravillas says. "I'm excited to learn a lot more about each area through people who actually live there. I haven't actually walked with anyone I don't know yet."
Maravillas estimates that 232 Square Miles will take her at least ten years, but she is looking forward to finding new ways to engage with her project. "It's a way to delve into little stories, whether it's a note, or an advertisement, or a piece of schoolwork."
Map Monday highlights interesting and unusual cartographic pursuits from around the world and through time. Read more Map Monday posts.