A Record Amount of Mammoth Bones Was Unearthed in Siberia
A wooly mammoth graveyard contains piles of bones from two different sizes of mammoth.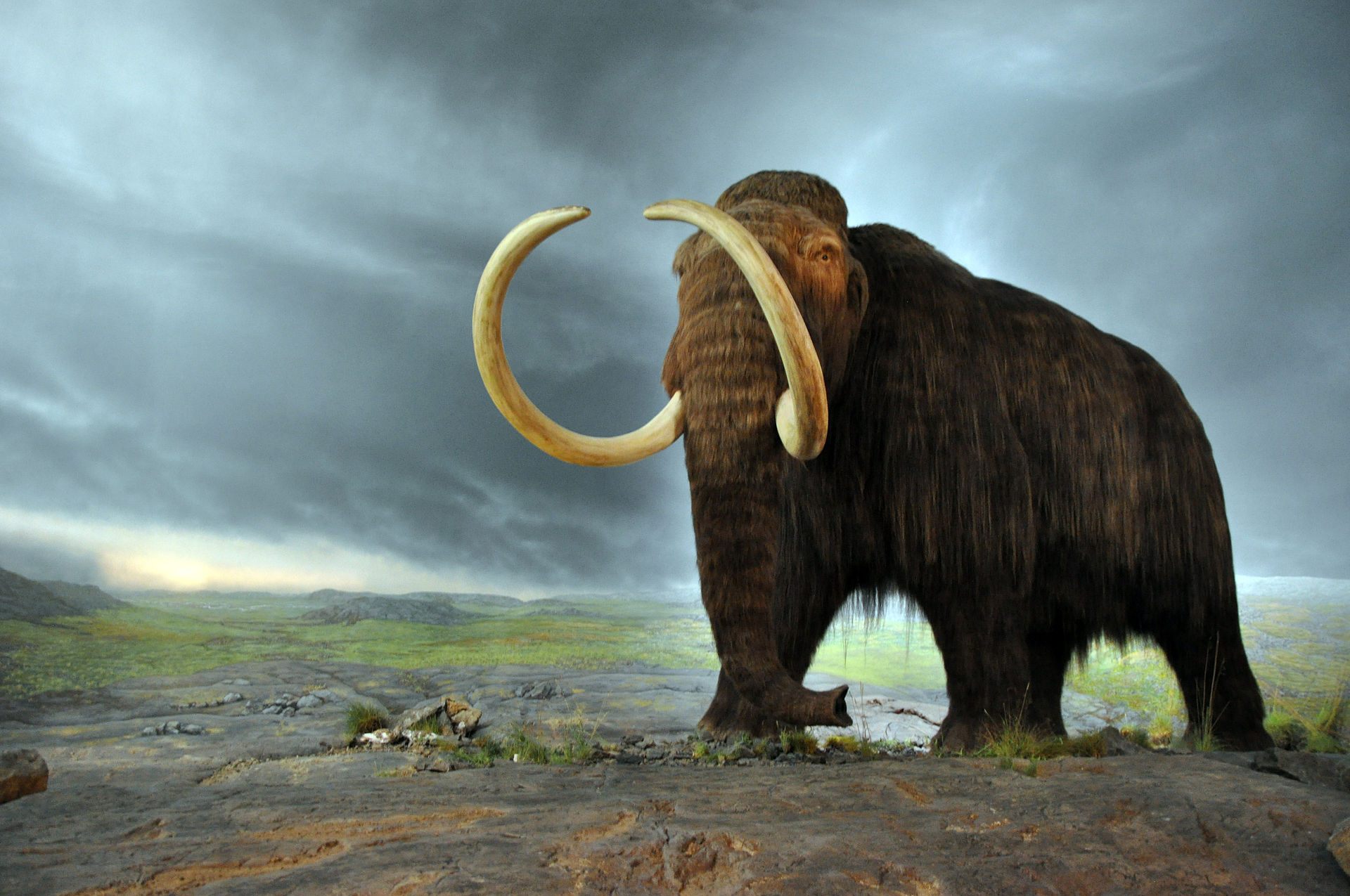 A reconstructed mammoth from the Museum of British Columbia. (Photo: Flying Puffin/CC BY-SA 2.0)
This past summer, paleontologists from Siberia's Tomsk State University took a pilgrimage to Mamontovoye Village, armed with picks and shovels. They carried out their planned dig, finding a typical array of interesting bones.
Just as they were about to leave for home, they figured they'd dig just a little deeper. And then they hit the jackpot: the densest mammoth graveyard ever found.
"We went further down in one location, and then another," Sergey Leshchinsky, a Tomsk State University professor and the leader of the dig, told the Siberian Times. "As we went deeper, we found [a] concentration of mammoth bones that we never had before."
Mamontovoye Villageis a well-known mammoth hotspot. Locals regularly unearth bones while installing new pipes or digging up potato fields, and "Mamontovoye" is Russian for "Mammoth." But this latest haul is unique for the long slice of history it provides.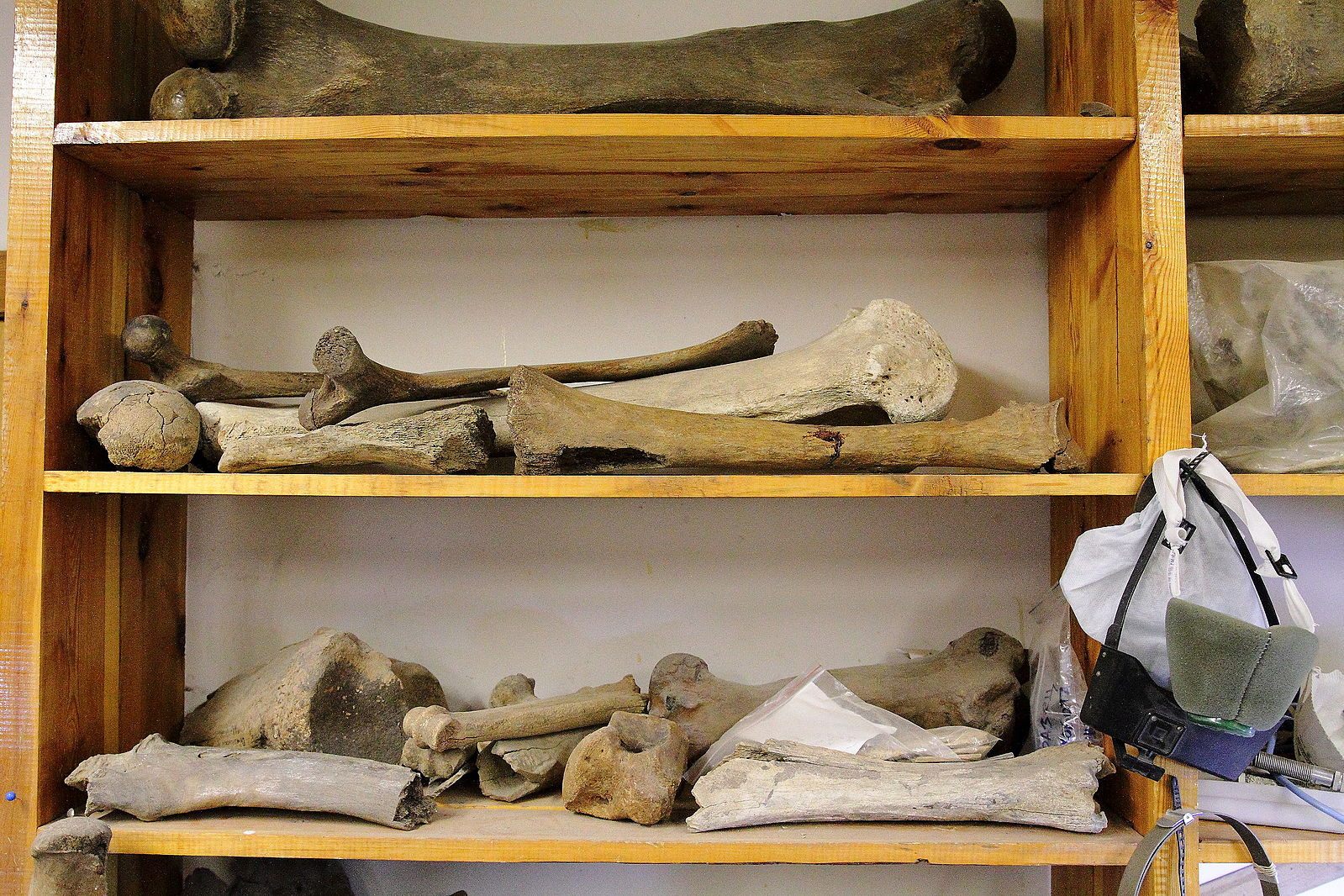 Mammoth bones in the lab at Tomsk State University. (Photo: Поданёва Елена Сергеевна/CC BY-SA 4.0)
The bones were diverse, with limbs, ribs and vertebrae all piled together, and they were "incredibly well-preserved," Leshchinsky says. Excavators found as many as 100 bones within three feet of each other. In addition, remains of mammoths from about 10,000 years ago were layered on top of even older ones, from about 30,000 years ago. Older mammoths were about twice as big as the more recent ones.
Besides the mass of mammoths, researchers also found bones from horses, bison, and smaller animals—potentially prehistoric foxes and rodents, some of which had been chewed on by larger predators.
More riches likely lie in store. But the paleontologists resisted the urge to dig further—for now. "We would never have returned from Mamontovoye in [that] case," says Leshchinsky.
Every day, we track down a fleeting wonder—something amazing that's only happening right now. Have a tip for us? Tell us about it! Send your temporary miracles to cara@atlasobscura.com.