A Recreated Arch of Palmyra Unveiled in New York City
The original was destroyed by the Islamic State in 2015.
For centuries, travelers approaching the Roman city of Palmyra were greeted by an iconic structure: a 20-foot arch, intricately carved, framing the city's markets, temples, and bustling citizens. Over the centuries, the Arch of Palmyra transformed from artful infrastructure to ancient landmark, crumbling slightly. But it still stood tall—until August of 2015, when it was dynamited by Islamic State militants during the orgy of destruction that accompanied Palmyra's seizure.
Yesterday, the Arch reappeared far from home—in City Hall Park, on the southern tip of Manhattan. This rebirth was the work of the Institute for Digital Archaeology and UNESCO, which are collaborating on efforts to digitize and occasionally recreate ancient artifacts that have been lost to time or terrorism.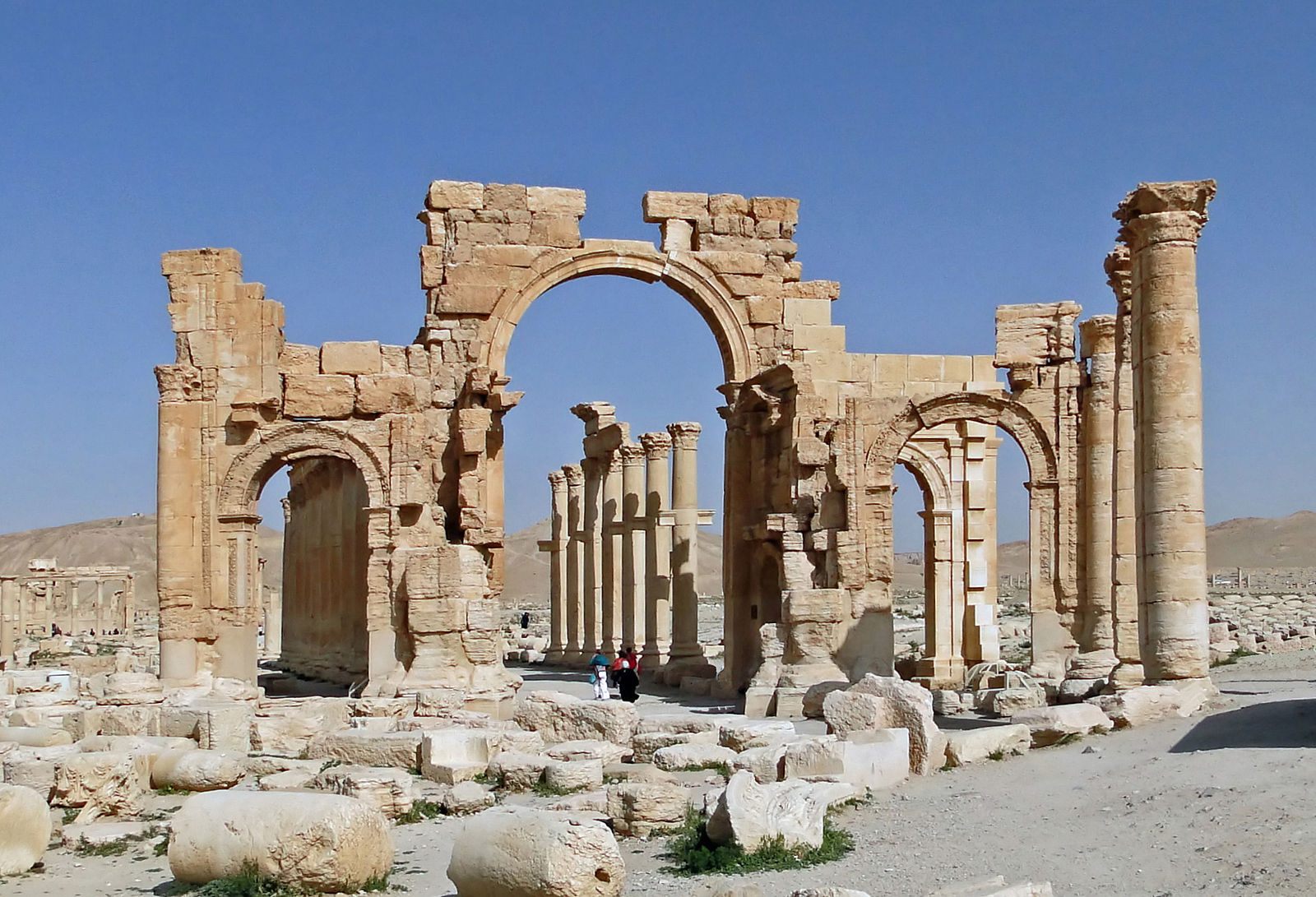 The Arch of Palmyra, in its own home in 2010. (Photo: Bernard Gagnon/CC BY-SA 3.0)
The arch was carved by a crack team of Italian stone-carving robots, following a 3-D model put together from photographs taken by archaeologists and tourists before the arch was destroyed. As Artnet reports, it was brought to New York to coincide with the United Nations General Assembly, which runs through this week. Photographs show a sandy-colored, surprisingly skinny arch, standing astride a flagstone path and looking like what it is—a traveler from another time and place.
The remade arch has also stood in London's Trafalgar Square. It will be in New York City for a week before moving on for a stint in Dubai. It is free and open to the public.
Every day, we track down a fleeting wonder—something amazing that's only happening right now. Have a tip for us? Tell us about it! Send your temporary miracles to cara@atlasobscura.com.