Meet the Proud Shoppers of Aldi's 'Aisle of Shame'
This aisle has its own subculture and fan club.
If you ever hear a "caw-caw!" sound in an Aldi grocery store, don't worry: A crow hasn't gotten trapped in the rafters. Rather, you've just overheard a member of the Aisle of Shame (AOS) Facebook group sending out a call in their natural habitat.
If another CAW-CAW! rings out in response, expect enthusiastic chatter, hugs, and selfies to follow. AOS fans love interacting online, but they get a special joy out of finding each other in the place that started it all.
The "Aisle of Shame" is the unofficial name Aldi enthusiasts have given the discount store's middle aisle, home to a weekly rotation of curious edible and non-edible products available only while supplies last. We're talking everything from vegan lasagna made from lentils to a churro maker and apple cinnamon latte-flavored dog biscuits.
The recipe for the Aisle of Shame's surprising cult status combines the joy of a bargain, the thrill of discovery, the allure of the unusual, and the satisfaction of snapping up a limited-time offer.
"It's something that you can use to express yourself and add fun and joy to your grocery shopping," says enthusiastic Aisle of Shame shopper Brenna Bazemore of its odd assortment of products. "I hate grocery shopping, but I love to go to Aldi and shop, because I know I'm at least going to get something that I can use outside of food and that's always exciting to me."
Plus, she can share her excitement with a million other AOS fans in the Facebook group. Posting hundreds of times a day, members share more than recipes, reviews, and Insta-worthy pics of "shark coochie" (aka charcuterie) boards. With an evolving lingo, hashtag trends, and a propensity for random acts of kindness, the Aisle of Shame community is a unique food culture inspired by a grocery store.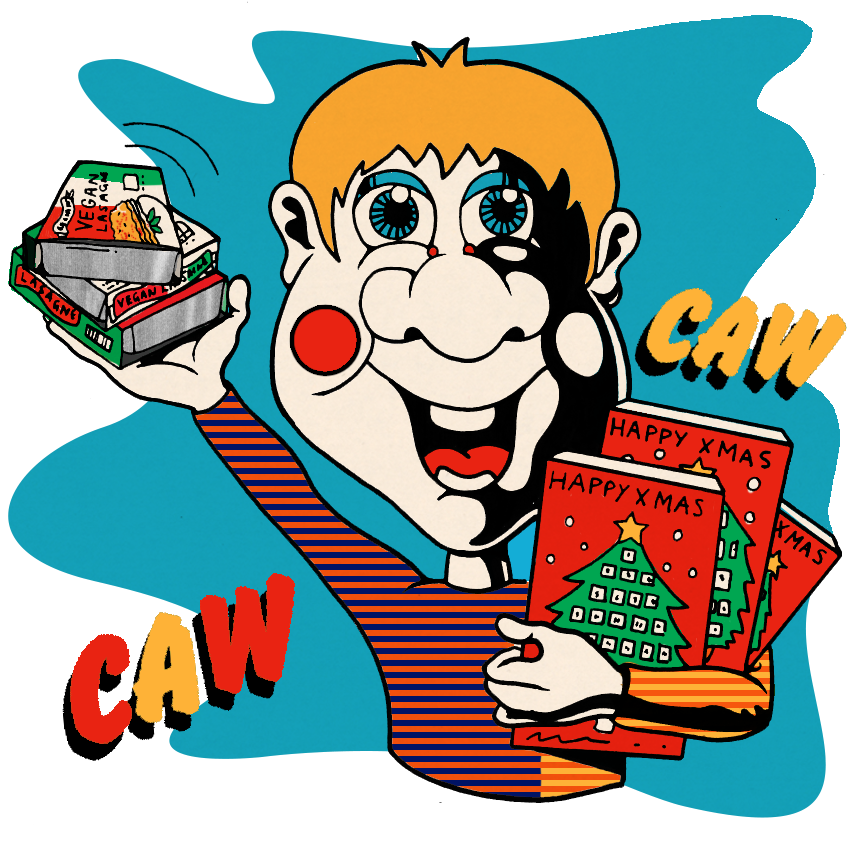 "It started as a fan group and it has become so much more," writes Stefanie Fleming, the creator of the Aisle of Shame website and Facebook group.
The origin of the name "Aisle of Shame" remains a mystery, but one Aldi fansite traces the term to mid-2000s references to the cultural stigmas attached to embarrassing drugstore products, fantasy sections in bookstores, and frequent trips to the lavatory during a flight—all likely riffs on the concept of the "Walk of Shame." One AOS shopper, Marcy McKillip, suggested to me that the name could be a tongue-in-cheek response to the irony of splurging at a discount store.
When Fleming decided to start the website after a routine trip to her St. Petersburg, Florida, store in June 2019, she thought the phrase "Aisle of Shame" captured the nature of the aisle without referring directly to Aldi. "[The name is] supposed to be lighthearted and fun, very much like the store," she writes.
While each week's AOS items can often seem like a compilation of randomness, a method exists. Since Aldi keeps prices low by stocking about 1,400 products (mostly staples) compared to a conventional grocery store's 40,000, the AOS introduces more excitement and variety for shoppers. The aisle, which each week is split 50-50 between edible and non-edible items, often has a theme, whether seasonal (pumpkin foods in the fall; pool products in the summer) or regional (many AOS enthusiasts plan meals of schnitzel, spätzle, and strudel around the aisle's German Week). Nils Brandes, a retail consultant who has co-written a book on Aldi's business strategies, estimates that 20 percent of all yearly sales come from these products.
The Aisle of Shame is also where the grocers test new products to gauge their popularity—the vegetarian and vegan Earth Grown and gluten-free LiveGfree product lines, for instance, advanced from the AOS to the main aisles.
To snap up their favorite items, many AOS enthusiasts scour the weekly Aldi flyers and plan their moves like sushi chefs before a Tokyo tuna auction. Big ticket, inedible items often get the most attention because of the deep discounts—or because of viral posts like the #JesusErin table, a popular patio table whose hashtag arose from the exasperated response a husband had to learning his wife had purchased it. ("Jesus Erin," he texted. "We don't have chairs.")
On November 3, Angela McGriff lined up at 8 a.m. to snag one of the aisle's incredibly popular advent calendars. Even though she had mixed reviews of the hard seltzer calendar she purchased in 2020, McGriff told me that she enjoyed the lively conversation in line so much that she had to go again this year. (She purchased a coffee pod calendar instead.)
A frequent and popular poster, McGriff started shopping at Aldi in her twenties to save money, but stayed because she loved the food. A bubbly personality, McGriff never posted much on social media until she found her fellow Aldi enthusiasts on Facebook. Last Halloween, she even dressed up as an Aldi bag. "If it makes somebody else laugh, then mission accomplished," she says.
"They're very kind and very giving," Marcy McKillip says of her AOS peers. She knows that better than most, as the creator of the "flower challenge." Just as lockdown began in March 2020, McKillip spontaneously gifted an Aldi bouquet to a woman at the end of her shopping trip. "Everybody was so down and so depressed and so sad and isolated from quarantine, I just thought, 'We have to liven things up a little bit.'" She posted online and challenged everyone in the AOS community to do the same.
Over a year later, the giving shows no signs of stopping. Ray Guth, an eight year old with a rare autoimmune disorder that requires weekly chemotherapy infusions, celebrates the end of each appointment by participating. Accompanied by his mother, Katie, he gives as many as 15 bouquets each Friday, along with a card that reads, in part, "I like to hand out flowers after my doctor appointments to see people smile!"
But McKillip describes the flower challenge as par for the course in the AOS community. Other common acts of kindness include stuffing quarters into all the locked carts (the quarter releases the cart, a deposit you get back when you return the cart to the stack) and shipping items to shoppers who don't have that specific product at their store, as McKillip did for a shopper in California who wanted a dog shirt. Brenna Bazemore even turned to the AOS community to create the perfect Christmas gift for her Aldi-loving stepmother: a scrapbook of photographs that members around the country have taken holding up notes that read "caw caw."
The group's in-store "caw caw" arose organically from a handful of online posts in which members brainstormed ways to find each other in the store. (It won out over more sedate options such as asking, "Where's the ranch?" That's how members of the Aldi Nerd Facebook group find each other; the correct response is "where the deer and the antelope play.")
Unlike the Aisle of Shame itself, which has millions of dollars' worth of product research and years of business strategy accounting for its success, the secret behind the magic of the Aisle of Shame community is harder to pinpoint. "It's crazy to think this is a grocery-store community," Bazemore says.
After some thought, McKillip observes that Aldi shoppers might be more down-to-earth, their need to make a dollar stretch giving them both a healthier perspective about the products and more joy when they have room in their carts and budgets for the AOS's more quirky products.
Ultimately, though, she offers a simpler explanation: "It's fun."
Gastro Obscura covers the world's most wondrous food and drink.
Sign up for our email, delivered twice a week.