An Up-Close and Personal Look at the World's Largest Model Railroad
A new short film captures the nuanced charm of a mesmerizing masterwork.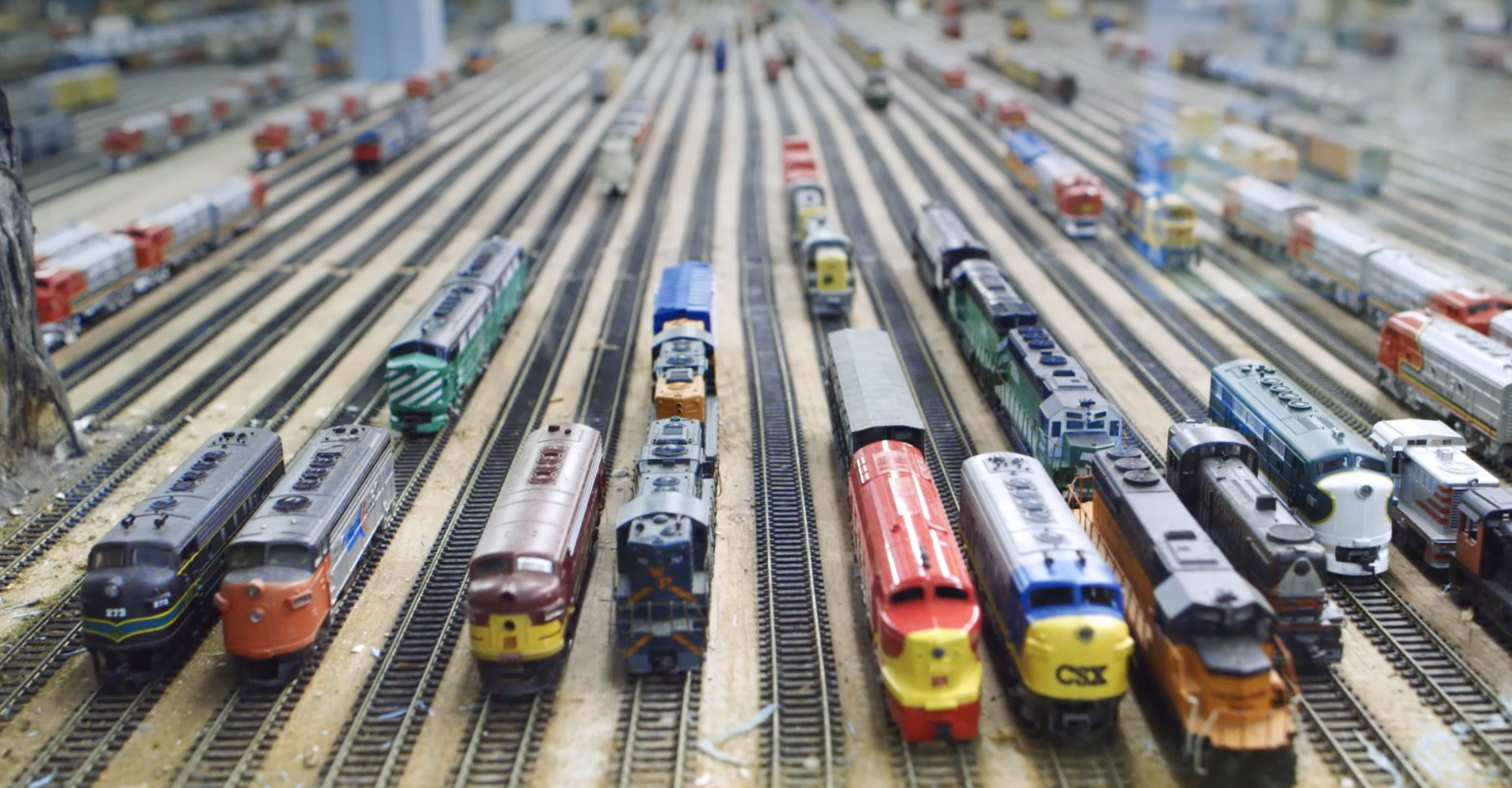 If model trains are built for kids, then it's safe to say Bruce Zaccagnino is an incredibly large child.
He's the mastermind behind Northlandz, the self-proclaimed largest model railroad in the world. And according to filmmaker Andrew Wilcox, it's one of the most under-appreciated attractions he's ever seen. So he decided to capture it on camera to share it with the world.
It's situated in a 16-acre property in Flemington, New Jersey, and boasts a whopping 100 trains on more than eight miles of track, longer than anywhere else in the world. With a 30-foot mountain, 400 bridges and tressels, some of which span 40 feet, and roughly 500,000 miniaturized lichen trees, Northlandz is more than just the object of a child's bewilderment in a storefront window.
Wilcox's film Some Kind of Quest—released today, and his first as a director—offers a stunning exploration into the world of model trains. It illustrates the meticulous care and expertise that have gone into the years-long manifestation of an idea that started inside one man's head decades ago. The intricacies and peculiarities of a fictitious town in all its glory spring to life in what becomes a viewer's visual wonderland.
We talked to Wilcox about what goes into making a film like Some Kind of Quest, which you can watch above or here, and the magic behind Northlandz that captured his attention.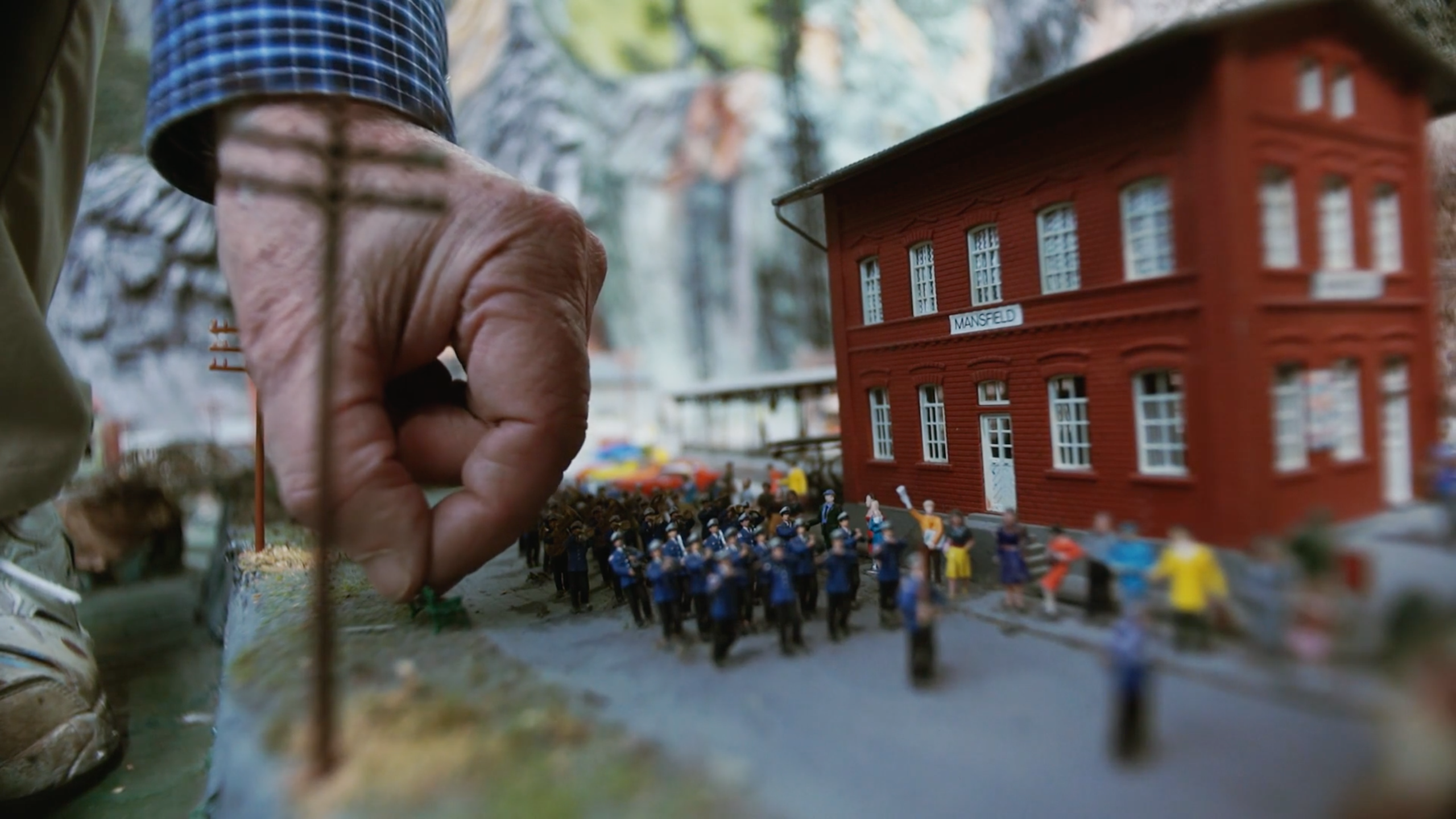 What sparked your interest about Northlandz? Why did you think it deserved a film of its own?
Wilcox: My wife and I visited Northlandz last winter, thinking it would be a fun hour spent. We'd soon discover a miniature world spanning several acres that took us three hours to navigate. I remember on the drive home wondering how many people it must have taken and how many years to create something at that scale, and at that level of detail. After some Googling when we got home, we were shocked to find that it was just one man who worked for four-and-a-half years straight to create Northlandz. He also happened to be the same guy running the cash register that day—and does every day that they're open. We were further shocked to realize that virtually nobody in Brooklyn or Manhattan had ever heard of Northlandz. I guarantee that if Northlandz was built in NYC it would be among its top attractions.
We thought that we needed to do something to promote Northlandz, and creating a film seemed to make the most sense. People needed to know that this place exists and that it's only 75 minutes from NYC and Philly.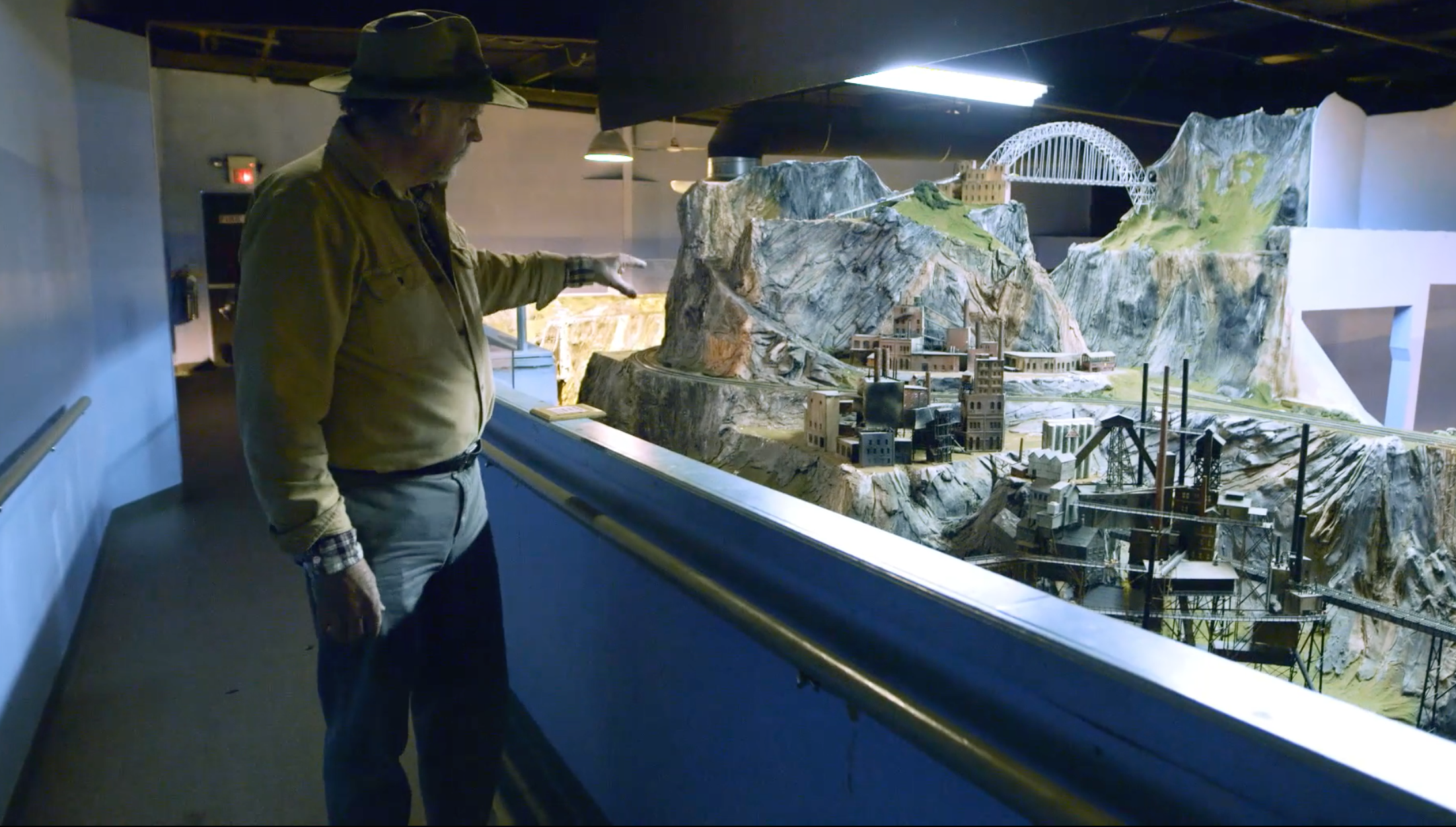 How did you manage to maneuver around the intricate and complex model train layout without disrupting any of it? (Or did you?)
Wilcox: The man with that job was Matt Clegg, the director of photography. Not only did he shoot this film beautifully, but he maneuvered his six-foot-plus frame over miniature towns and roadways, and under countless fragile, one-of-a-kind bridges, all while lugging a big camera with him. A considerable amount of the production involved me pointing at interesting things from the safety of the designated walkway, and him lumbering over to get the angles, like the Stay Puft Marshmallow Man minus all the destruction. That said, I will admit that a few trees and possibly one sidewalk were harmed in the making of this film.
 Some of the bridges that Matt limboed under took several months to build and were made of hundreds of thousands of individual toothpicks. Kudos to Matt for his ninja moves. And thanks to Bruce for letting us, and the audience, into his world.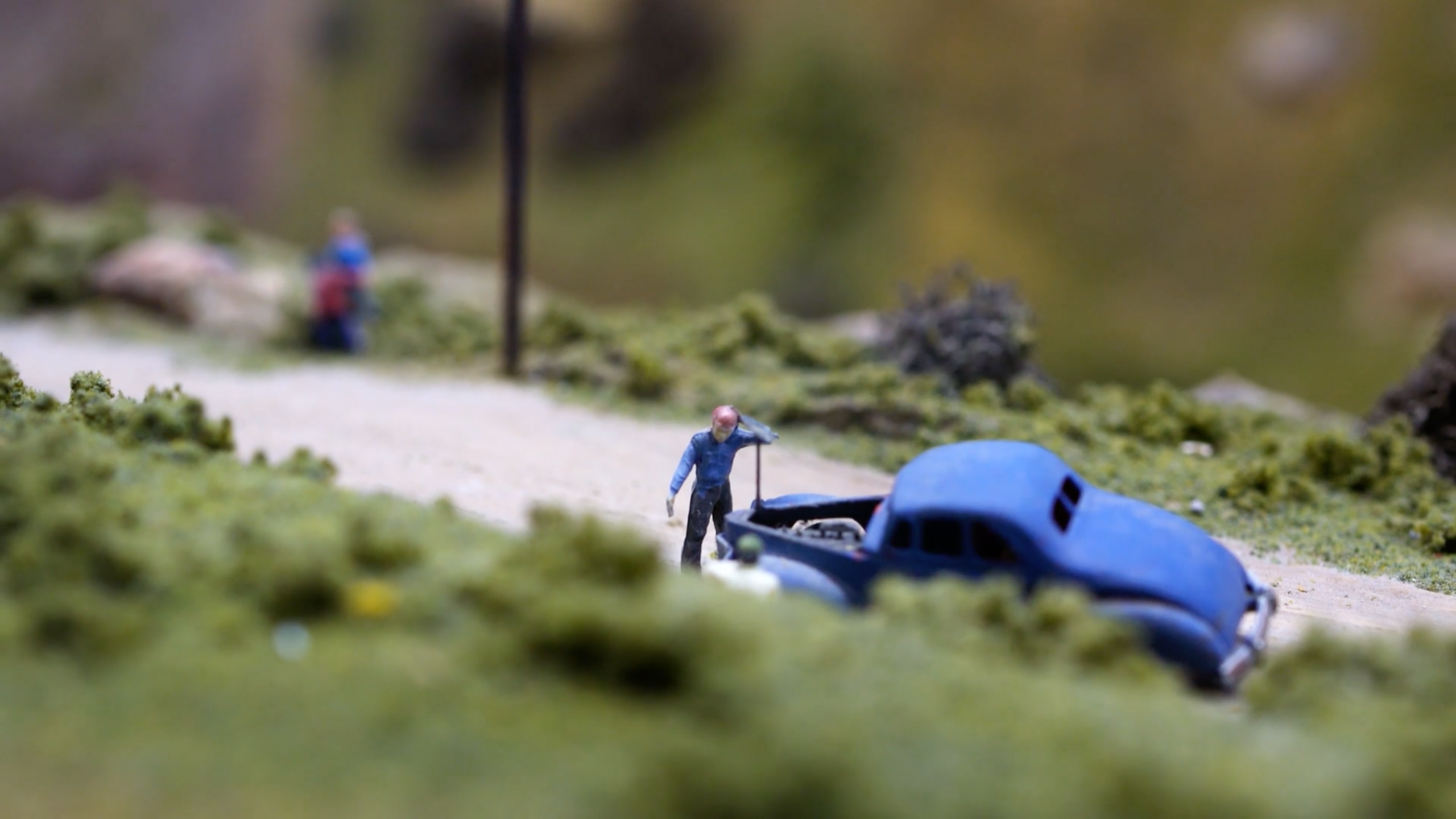 From start to finish, what is the creative process in producing a film like this one? What's the timeline, and how do the parts come together to make one final product?
Wilcox: This was my directorial debut, so from my perspective the main challenges were establishing my own credibility as a director and getting everyone on the production pumped about working for little to no money. Most expenses went to renting equipment.
To overcome my credibility challenge, I made a comprehensive treatment that we shared with Alain Sylvain of Sylvain Labs, who also happens to be my wife's boss. I think it's fair to say that when most people have an idea for a creative passion project, they don't think of collaborating with their boss first. But Alain is atypical, very passionate about great work, and we knew he would dig the idea of making this film. He quickly became our executive producer. And having that treatment from the beginning was our guiding star through the entirety of the production.
This film was shot over five days, from January to June of 2016. Everyone in the production had other paid jobs, so we had to work around many different schedules. The post production was another couple months, again pulling favors wherever we could. I directed the film but also creative-directed all the efforts after filming to make sure that the concept and story remained intact through the long process. Debi my wife was, as always, my creative consultant. She and Krystal, her work partner, did all the interviewing of Bruce for this film, and they did a fantastic job. Bruce's candidness in the film was due to Debi and Krystal's interviewing acumen.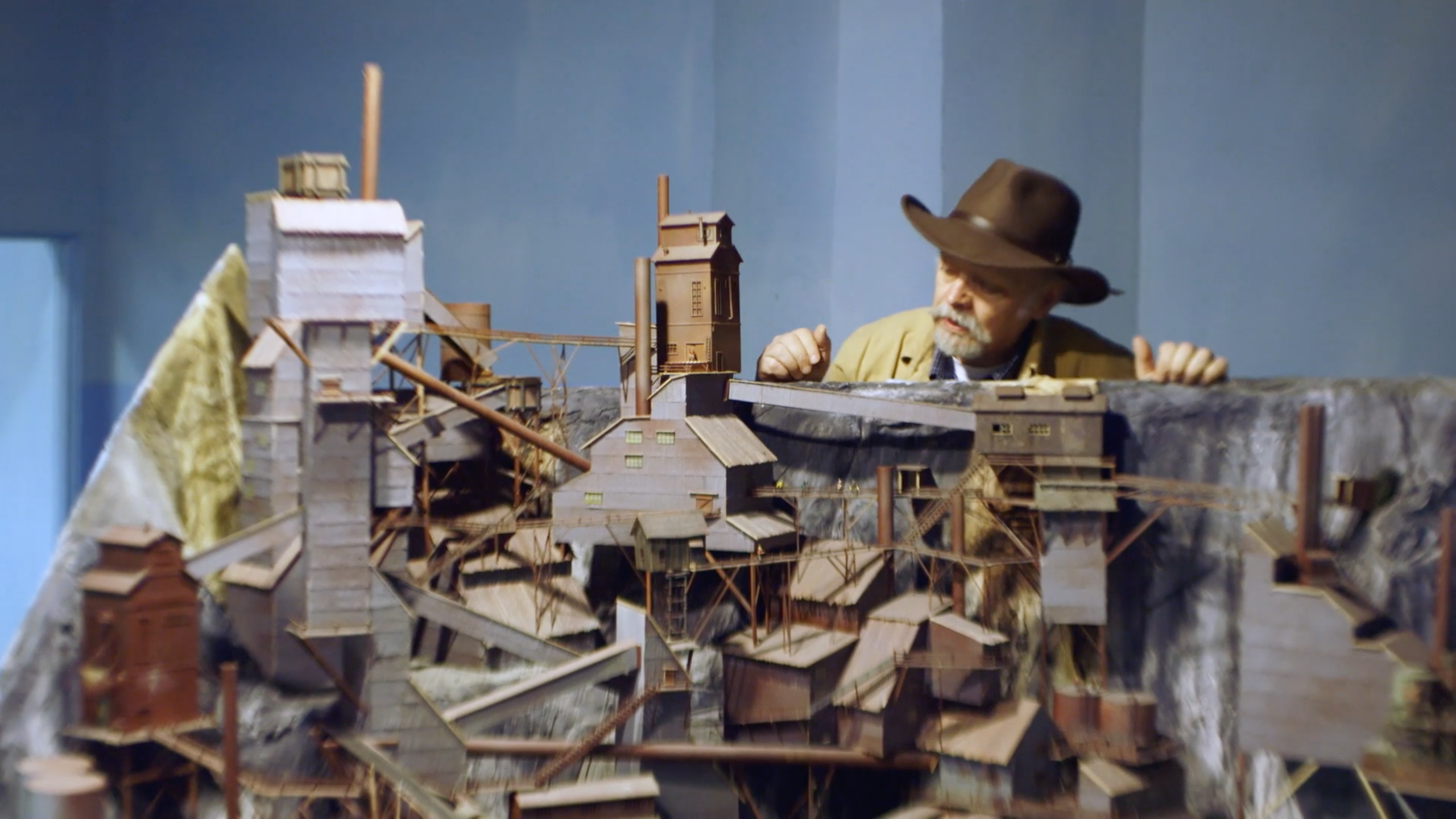 What other kinds of work do you typically pursue? Are you partial to films about trains, obscure creations, or just whatever catches your attention?
Wilcox: People who know me laughed when they heard the subject matter of this film because it's very "me." The eccentricity, the miniaturization, the elaborate mechanizations—my first visit to Northlandz was like walking through my own head. I had no reservations that I could make a short film about this place. Generally speaking, I've always had a fascination with eccentric creative figures, probably because I can relate to their journeys, and I can see roadmaps in their personal stories. I'd love to make more films about creative visionaries who are actively shaping the world around them according to their own unique visions.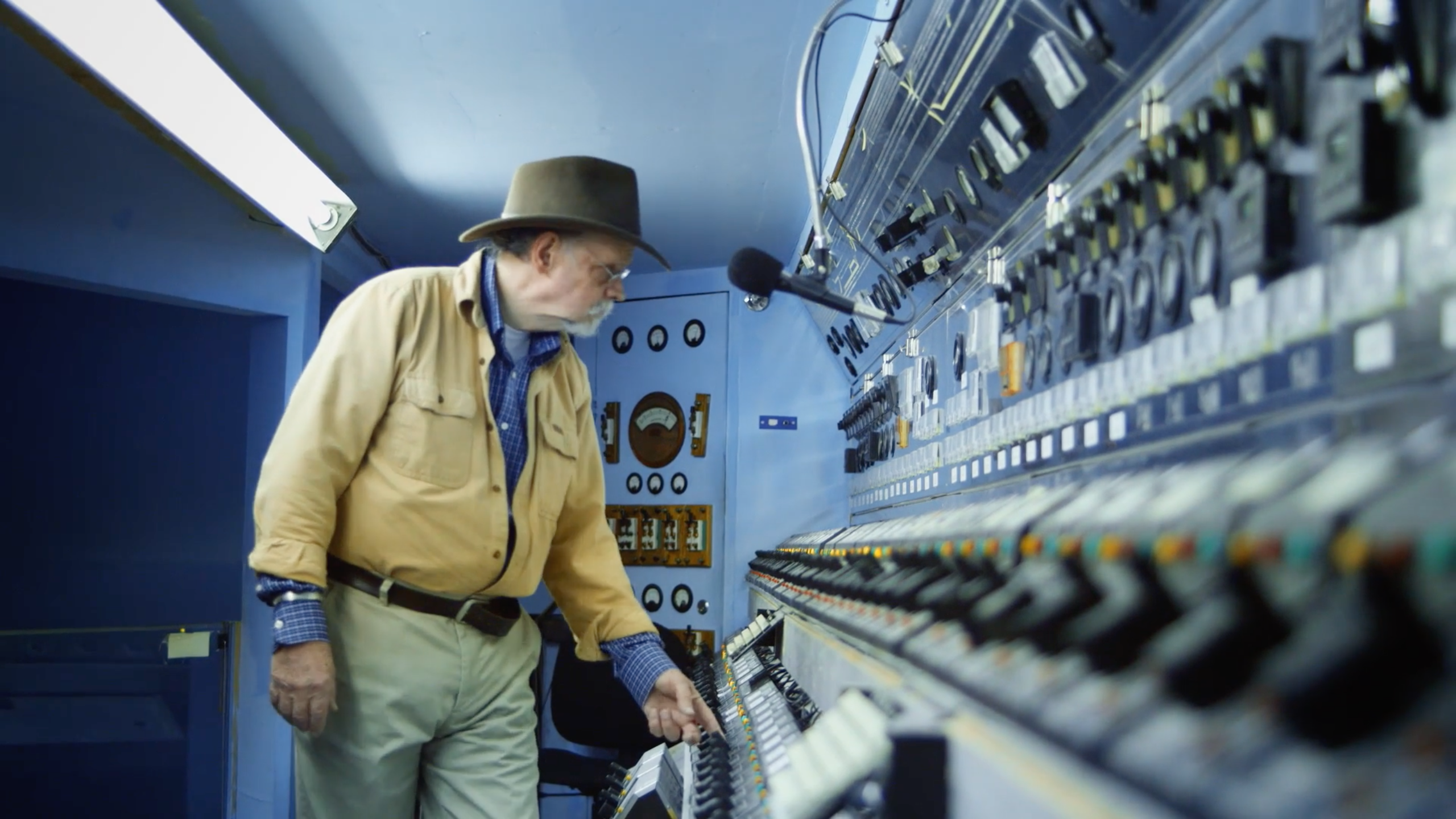 What's Bruce like in person? How did it feel to be in the presence of such a unique innovator and visionary?
Wilcox: Bruce is in charge. Bruce knows what is right and doesn't question himself. He's stubborn. He's a prolific genius, though he won't admit it. Before he designed and created Northlandz he designed and created video games in the early '90s. When your readers visit Northlandz, and they consider that Bruce alone built everything they're looking at—not to mention much of the building that Northlandz resides in—they'll undoubtedly be as stupefied as I was the first time. He has created more in a lifetime than most of the famous, prolific artists we've all heard of. The reason he isn't famous yet is because his medium, model train towns, is so obscure.
Bruce has ambitions to build two new wings at Northlandz. He doesn't have enough money to do that yet, and everyone involved in the making of this film hopes that people will visit Northlandz to help him raise the money needed to build more.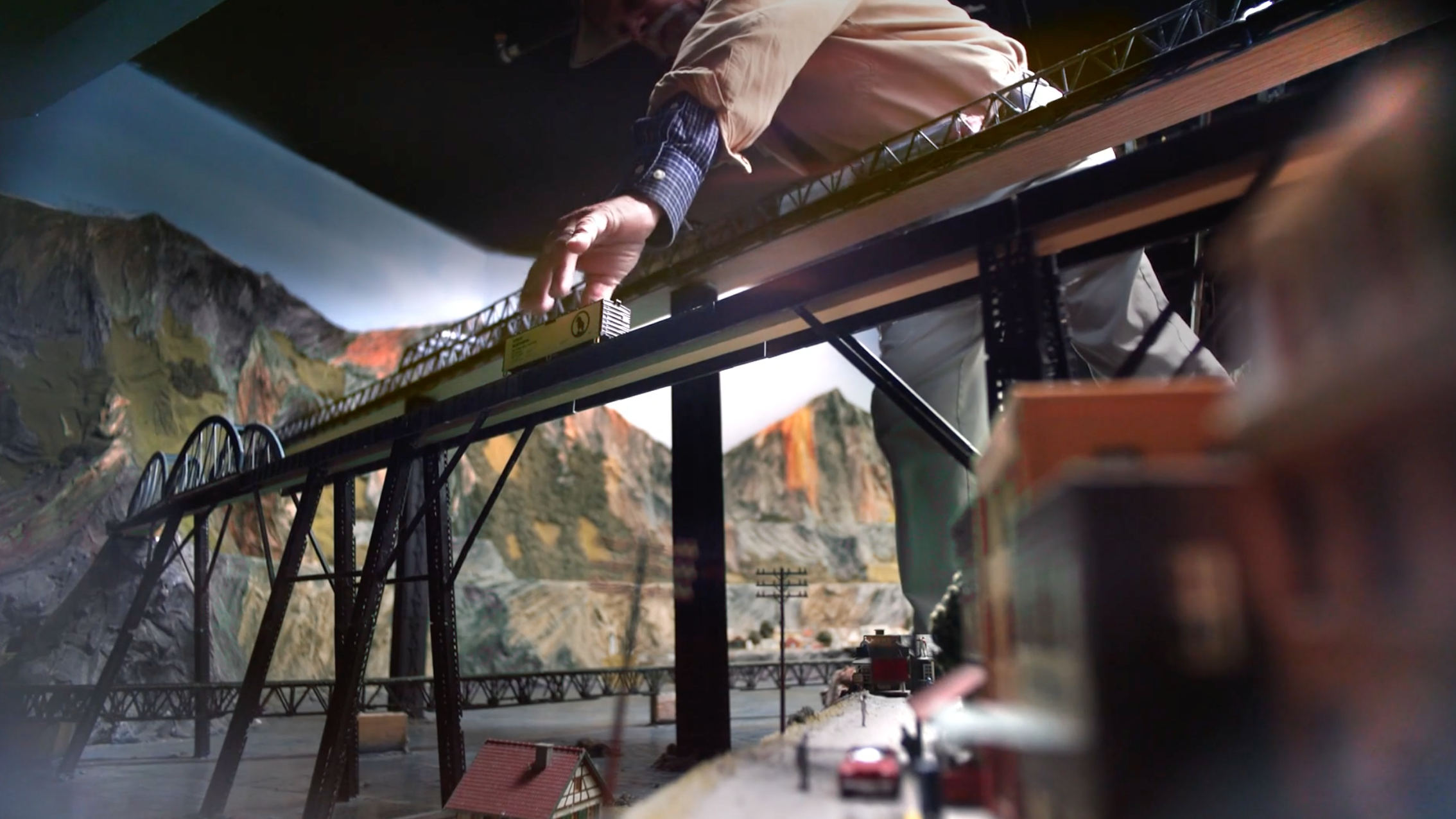 What's next for you?
Wilcox: I haven't found my Northlandz yet. I'll continue to make films and experiment with new projects and new mediums until I find the thing that I love. I'm working on a top-secret book project that I hope to launch within the year. I'm also experimenting in VR/AR development. I'm always looking to collaborate in new tech and new mediums. In the meantime, we'll try our hand at the festival circuit with Some Kind of Quest.