In the World of Animal Courtship, These Males Go to Extremes
For some species, mating season means detachable penises, urine-based perfumes, and ear-splitting declarations of love.
Each afternoon, as the sun begins to lower over the tropical rainforests of Central and South America, the male greater sac-winged bat wakes up and gets to work. Clinging upside-down to the side of a cave or a tree cavity, he folds his three-inch body in half like a hairpin, sucking up a few drops of urine before quickly transferring it into the eponymous pouches on his wings. Then, he bends forward again, this time pressing a gland on his chest against his penis, creating a cocktail of secretions he also deposits into his wing sacs. For about an hour or so he does this—slurping up bodily fluids and stirring them together—until both pouches are full of a truly heady perfume.
"It smells rancid," says Barbara Caspers, a behavioral ecologist at University of Bielefeld in Germany who has studied the flying mammal. "It's a strong mixture of licorice and musk."
The motive behind this rank mixology? Love. Well, the bat version, anyway. The aroma wafting from the bat's wings acts like a dating profile, communicating information about his age, genetics, and fitness to prospective mates. During a two-week mating season in December, the male greater sac-winged bat will use his pocket potion to lure new females into his harem. But all year long, Caspers says, the male hovers before his harem each day, giving them a whiff of the urine-laced concoction. "It seems like a greeting ritual," she explains.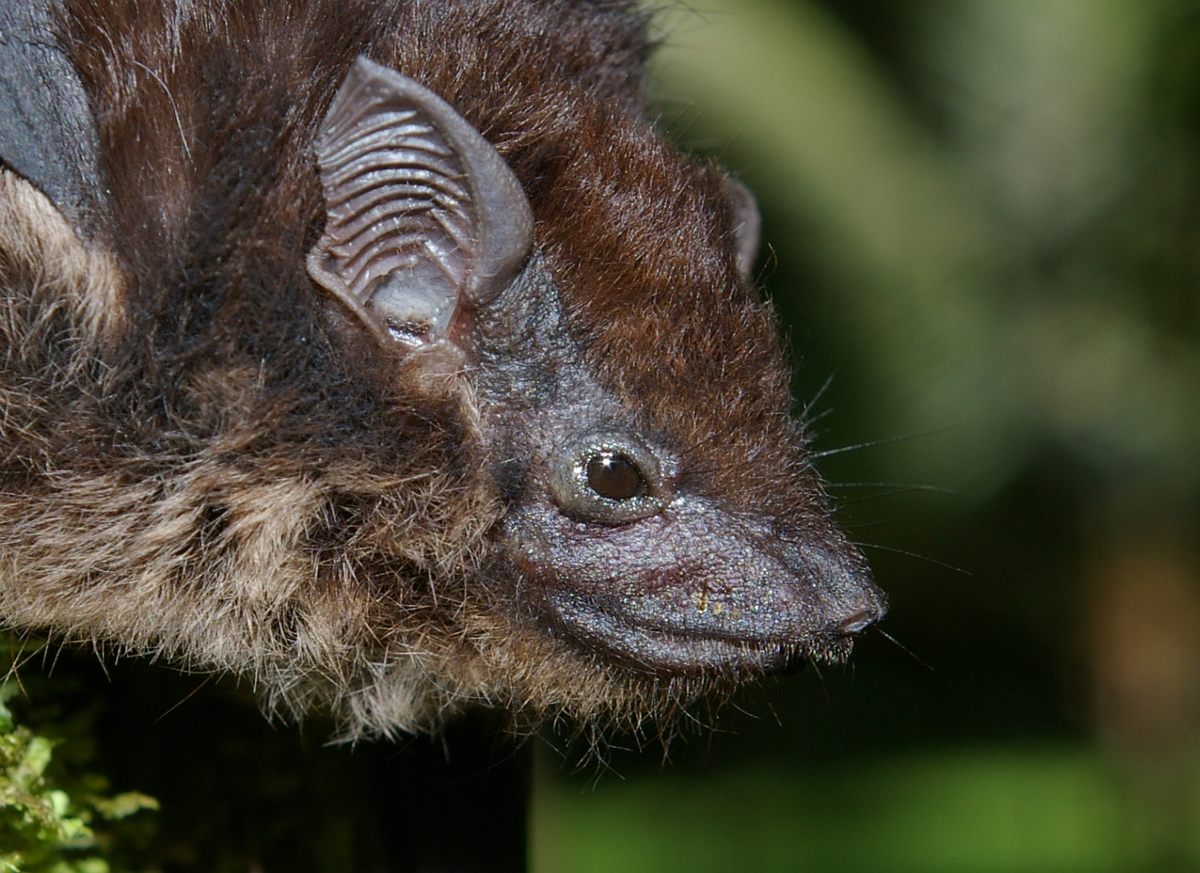 The greater sac-winged bat is just one of many species where males find mates by going to extremes that we definitely do not recommend trying at home. North American porcupine courtship, for example, is also a urine-soaked ritual. Every November, when the trees lose their leaves in the deciduous forests these rodents call home, the usually solitary female begins to secrete a thick mucus in her urine, a siren call of sorts, that tells nearby males she's nearly ready to mate. Typically, a number of suitors come calling and duke it out in violent, raucous wrestling matches—wielding claws, quills, and jagged incisors—for the chance to procreate.
But winning this battle royale is only the beginning. The victorious male porcupine must then track his lady around the woods for days, patiently waiting for the eight-hour window when she is fertile. To get her in the mood, the male will lurch toward her with an erect penis and spray her with urine. If she's not yet in heat, the female porcupine will respond by screaming and running away. When the time is right, however, she'll react to the dousing by laying down her quills and lifting up her rear end for a few minutes of copulation.
Rather than drenching his date, the male white-spotted pufferfish, which lives in the turquoise water off the coast of southern Japan's Amami Ōshima, expresses his intentions through art. For years, scientists were perplexed by intricate, mandala-like designs made on the seafloor from bits of shells and coral. As it turns out, the artist behind these underwater crop circles was the three-inch pufferfish, which spends about six weeks creating the giant valentine in the hopes of attracting a mate. When the right girl swims along, she'll provide the finishing touch: a pile of eggs right in the middle of his masterpiece.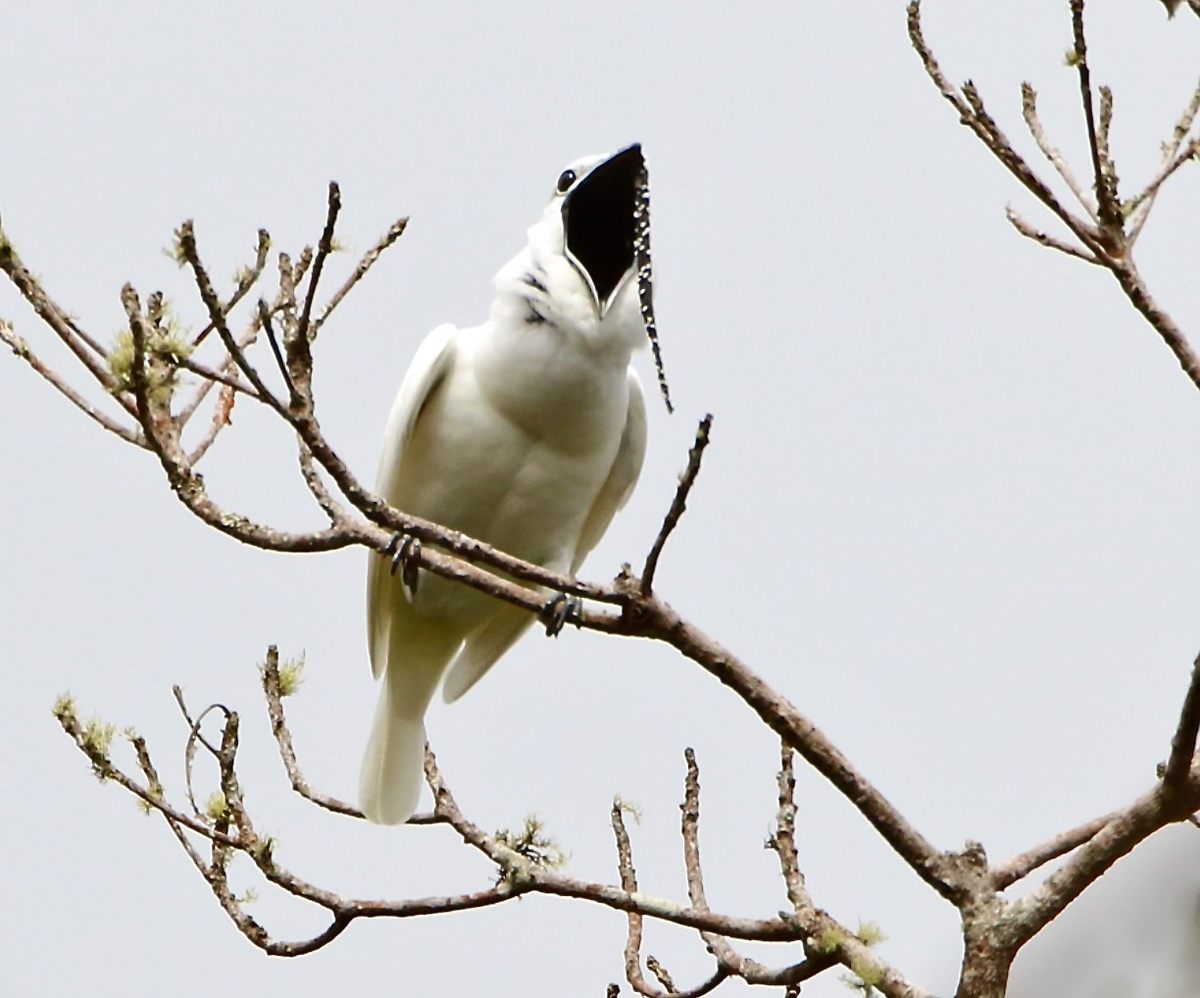 The male white bellbird also makes a big gesture—or at least a big noise—for love. This dove-sized bird, which flits about the misty cloud forests of Brazil and Venezuela, holds the world record for the loudest bird call ever documented.
"It's the opposite of what a Valentine's Day serenade should be," says Jeff Podos, a behavioral ecologist at the University of Massachusetts and a member of the research team that first measured the call's volume. "It's so freaking loud."
So loud, in fact, that when Podos visited Brazil to record the white bellbird, he heard it from the parking lot of his hotel—a staggering mile away from the bird's habitat. "We thought we were hallucinating," he says. Podos and his colleagues eventually clocked the courting call—which he likens to the start signal at a swim meet—at 125 decibels, a volume on par with a rock concert or race car. Incredibly, the female bellbird takes in her suitor's performance from mere inches away.
Scientists still aren't sure how the object of the bellbird's call can be so close without experiencing hearing damage. "We just don't get it," Podos says.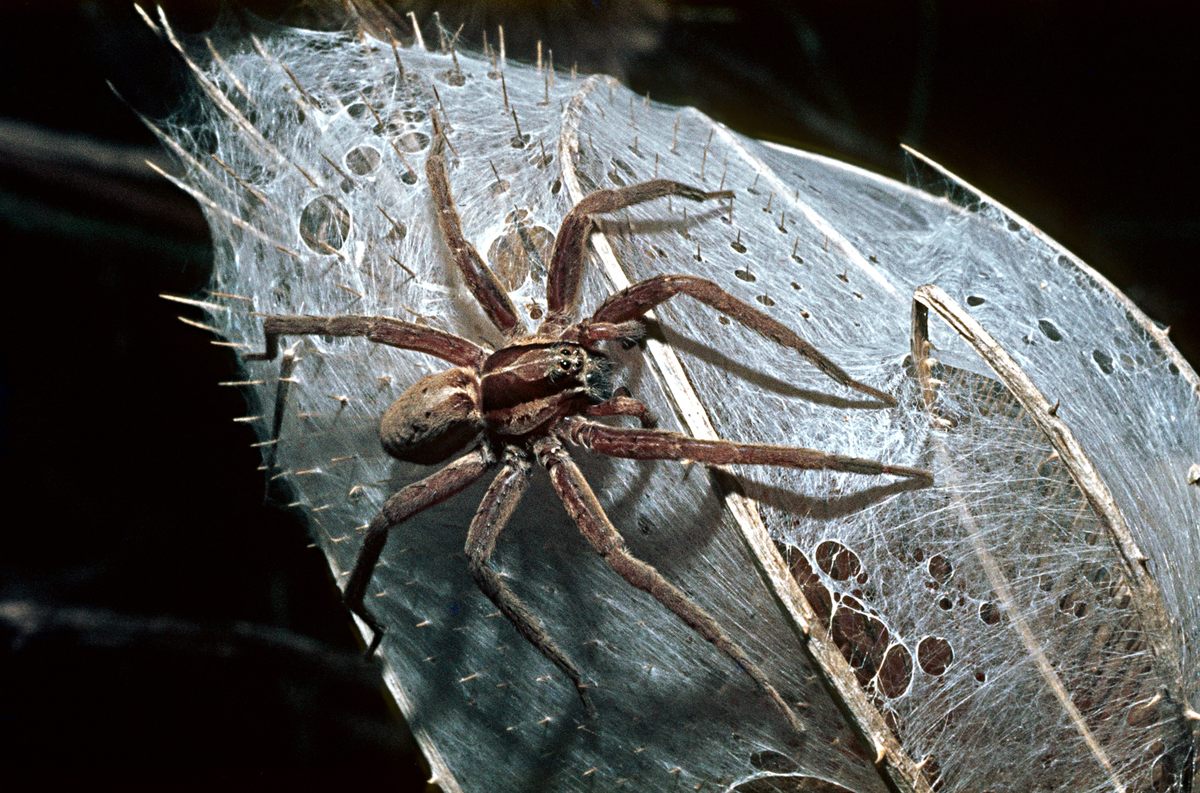 Then again, females can react unpredictably to males' best efforts. The male nursery web spider, for example, tries but often fails to woo a sweetheart with a present. Entomologists can't agree if the long-legged arachnid brings a so-called "nuptial gift"—typically a dead fly or ant wrapped up in silk—as a romantic gesture or a hedge against being eaten himself, but either way, the female isn't easily impressed. If his gift is rejected, the male spider will try again, rewrapping his gift and adding extra pheromones to his silk to make it irresistible, a tactic that is often successful. While his lady enjoys a meal, the gift-giving spider enjoys a mating session.
It might technically not be a gift, but the male argonaut octopus does give his intended something memorable: his detachable penis. The male octopus, a tiny cephalopod found in the tropics, has a handy tentacle full of sperm that it can simply hand to the much larger female. It's called a hectocotylus and, for a long time, scientists thought this tentacle—which they typically recovered once it had been emptied of its sperm—was a worm. (The female also possesses special tentacles: two arms that secrete calcite, which she uses to build a distinctive spiral-shaped shell for protecting her eggs as she moves about the open ocean.)
While a female argonaut will have many mates in her lifetime, the limited data available suggests the male is not so lucky. It's likely that, soon after he gives away his heart—and his penis—the male argonaut perishes.