In Antarctica, a Mysterious Igloo Slowly Appears
A couple of research base employees wanted to try something new.
If you're a slow TV buff, the webcam for Casey Station, one of Australia's three Antarctic research bases, makes for reasonably compelling viewing. Wind blows, and trucks make tracks in the snow. Ant-sized scientists scurry in and out of the various doors. Someone occasionally switches out the name on the black and orange Happy Birthday sign.
Over the last week in April, though, the webcam's fans were treated to an unusual and thrillingly progress-related activity. "The emails started to come into Australia's Antarctic Division," Business Insider Australia writes. Far to the right side of the frame, someone was building—was that an igloo?
It was. According to BI, two staff members from the base, electrician Adam Roberts and communications technician Clint Chilcott, had been discussing building an igloo for a long time. Last week, they decided to give it a go.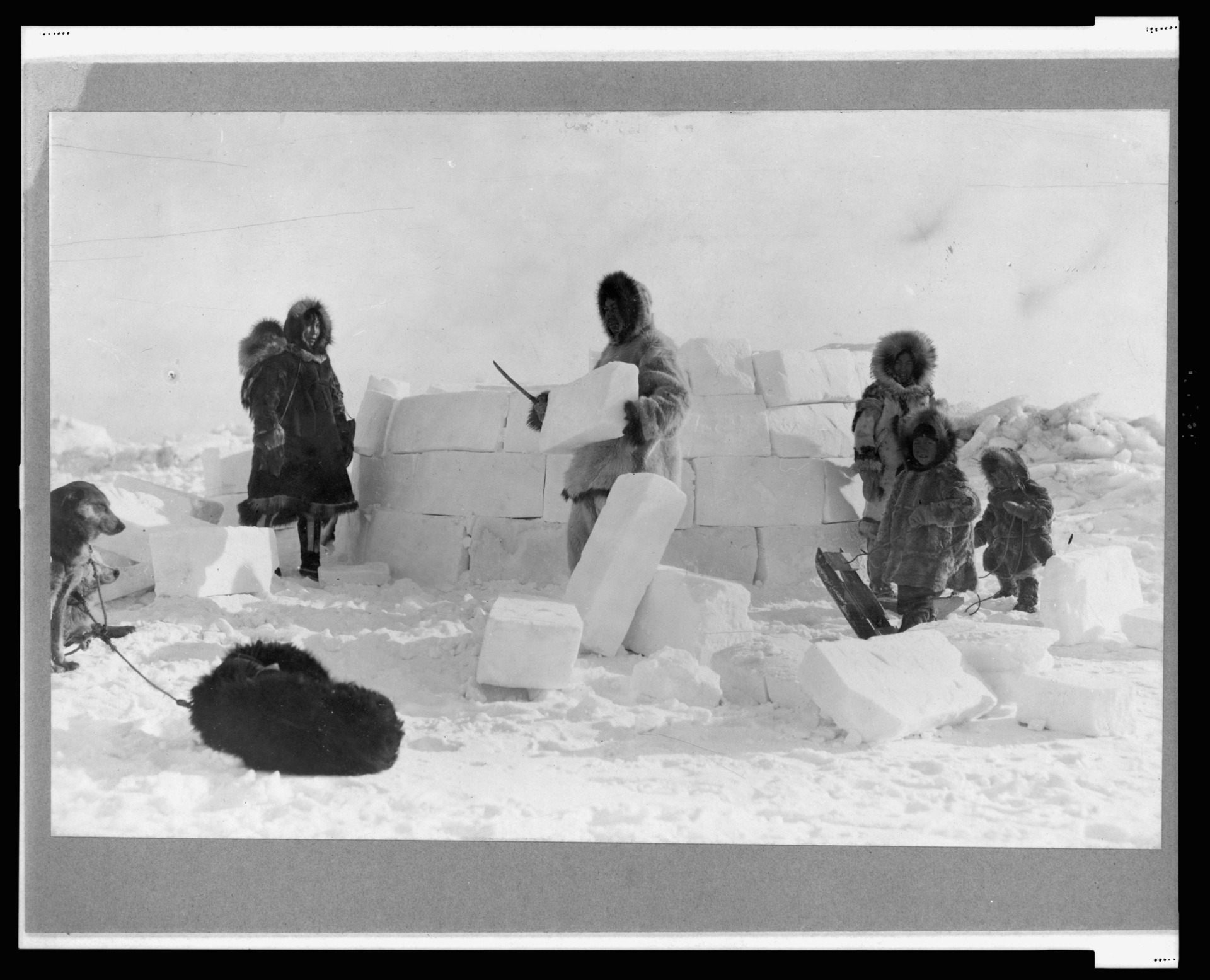 Igloos are generally the provenance of more Northern climes—they were invented by the Inuit people of the Central Arctic, who built them while out on winter hunting trips. But the two Australian friends couldn't resist. "It's a one-off opportunity," Chilcott explained to BI. "Not many places you get to live is there enough snow to build an igloo."
They built theirs using their hands and a short pruning knife. Over the course of the above time lapse video, you can see it appear, layer by snow-brick layer.
After they finished it, they tricked it out—on the night of day #7, you can see it glowing from the inside, thanks to strings of LED lights. Chilcott even stayed overnight in it, after the station chef dared him to. (His prize was breakfast in bed.)
And, as is to be expected, Chilcott and Roberts gave their creation its own ad on the station's notice board—the local version of Airbnb. "Comfortably sleeps one or if traveling with a really close friend there's room for two," it reads, in part. "Book now before the busy winter gets into full swing!" Definitely do.
Every day, we track down a fleeting wonder—something amazing that's only happening right now. Have a tip for us? Tell us about it! Send your temporary miracles to cara@atlasobscura.com.