Welcome to Horizon Line, A Podcast About Adventure
In the first episode of Horizon Line, we tell the harrowing story of a man who tried to sail across the Arctic in a hot air balloon.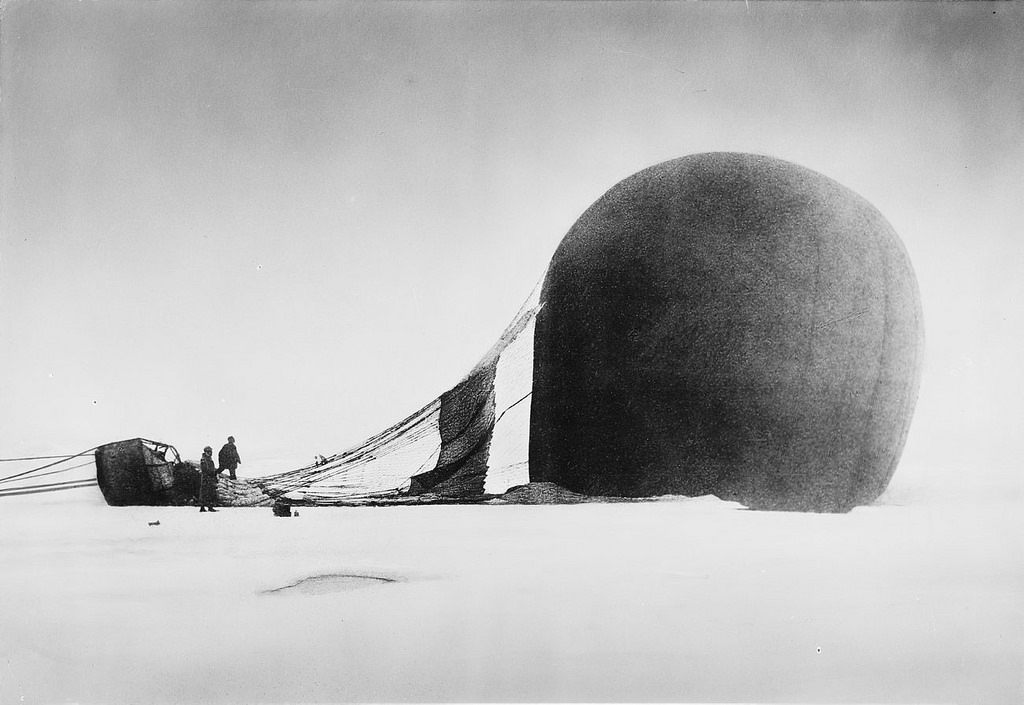 All adventures start—and end—with a story. A good story can inspire us to veer off the beaten path and reach for the unknown. A good story is also the explorer's reward, an opportunity to share and celebrate risks taken and new ground trodden.
With that in mind, we bring you Horizon Line, a podcast series about the truly intrepid. In each episode, Atlas Obscura co-founder Dylan Thuras and associate editor Ella Morton will take turns spotlighting a person who pushed the limits of what was believed to be possible.
Our first episode recounts the surreal tale of S. A. Andrée, a Swedish janitor-turned-patent-clerk-turned-aeronaut, who dreamt of ascending to the North Pole in a hot air balloon. His famed 1897 mission invoked both skepticism and wonder: Alfred Nobel personally funded the journey, while polar explorer Adolphus Greely could only say "let him go, and God be with him."
Listen to Horizon Line here and be sure to subscribe in iTunes, Google Play, or wherever you get your podcasts from. We would also love your feedback, so be sure to leave a comment and a rating!