Saving Mexico's Heirloom Corn With Gorgeous Furniture
Corn husks get the star treatment.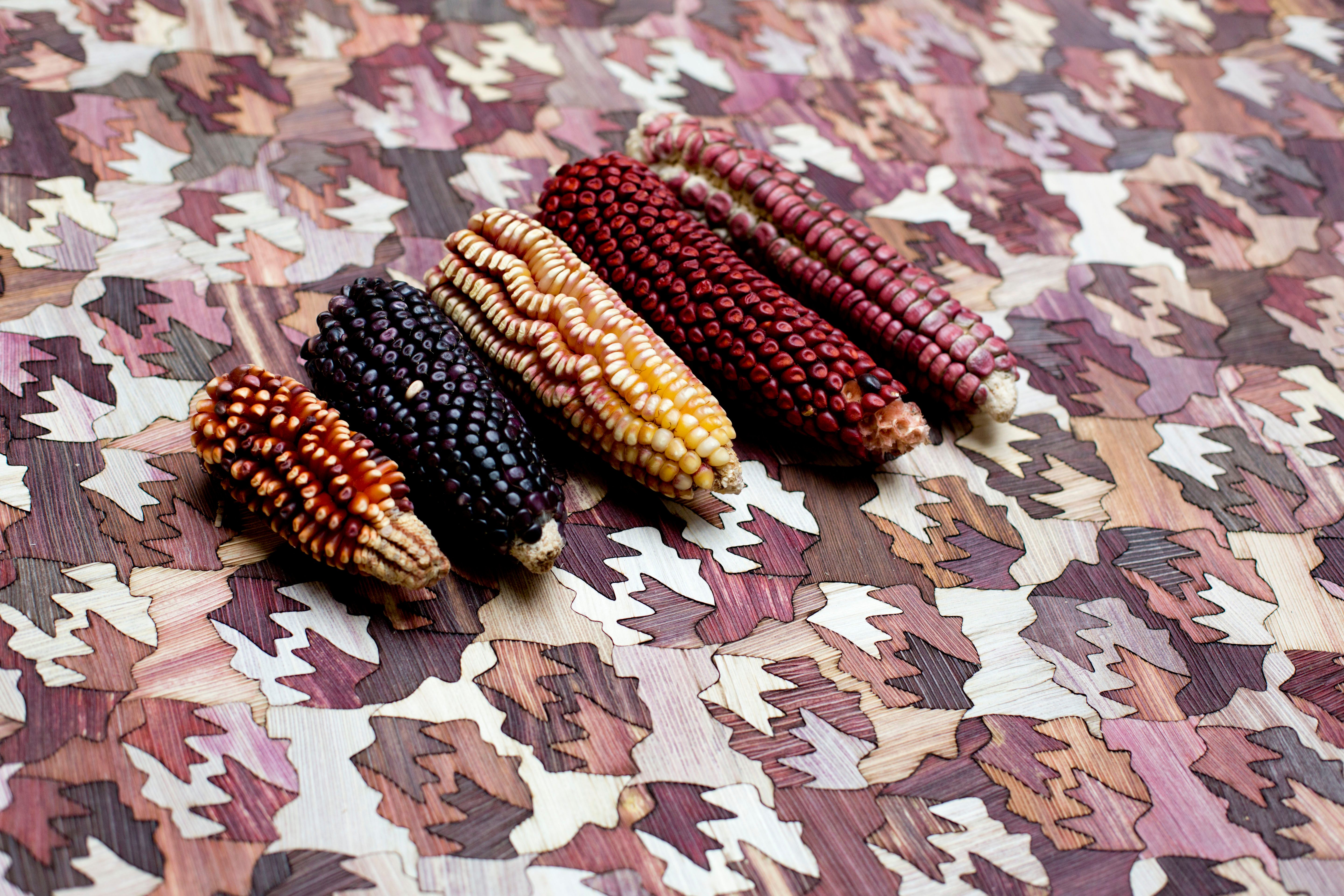 Designer Fernando Laposse is no stranger to playing with his food—his artistic endeavors have included many projects with sugar as his medium. But when London-based Laposse had a residency at the Centro de las Artes de San Agustin (CASA) in his home country of Mexico, it led him to create Totomoxtle: a project that means "corn husk" and that he hopes will preserve heritage corn varieties.
Laposse decided to use his skillset as a product designer to showcase the colorful husks of Mexico's heirloom corn by turning them into veneer, a decorative covering for everything from tables to vases. The kernel of this idea came from CASA founder Francisco Toledo, who Laposse calls "probably the most famous living artist in Mexico nowadays." Toledo, Laposse says, is famed for his activism that aims to preserve Mexico's corn. So in 2015, Laposse decided to develop a way of creating a material from gorgeous corn husks, which he remembered from the markets of his childhood.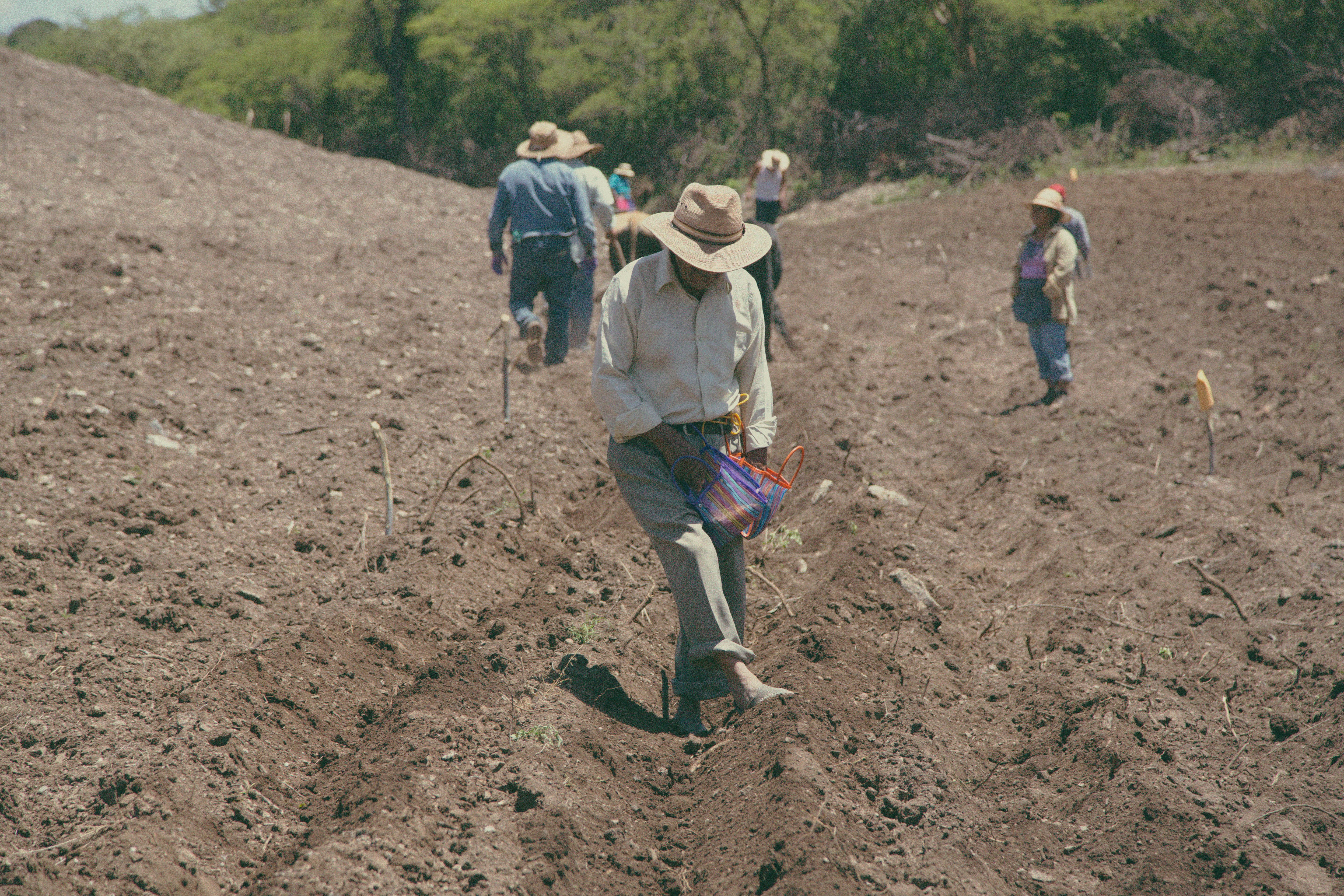 His preservation efforts were in response to a pressing threat. Laposse believes that international trade agreements, aggressive use of herbicides and pesticides, and the influx of highly modified foreign seeds have decimated the practice of growing native corn across the country: It simply isn't very profitable anymore. As a result, Laposse couldn't even find much colorful corn for his project.
"The last guardian for the native seeds are the indigenous communities of Mexico," Laposse says, adding that for many, the value of heirloom corn lies in tradition and gastronomy, instead of money.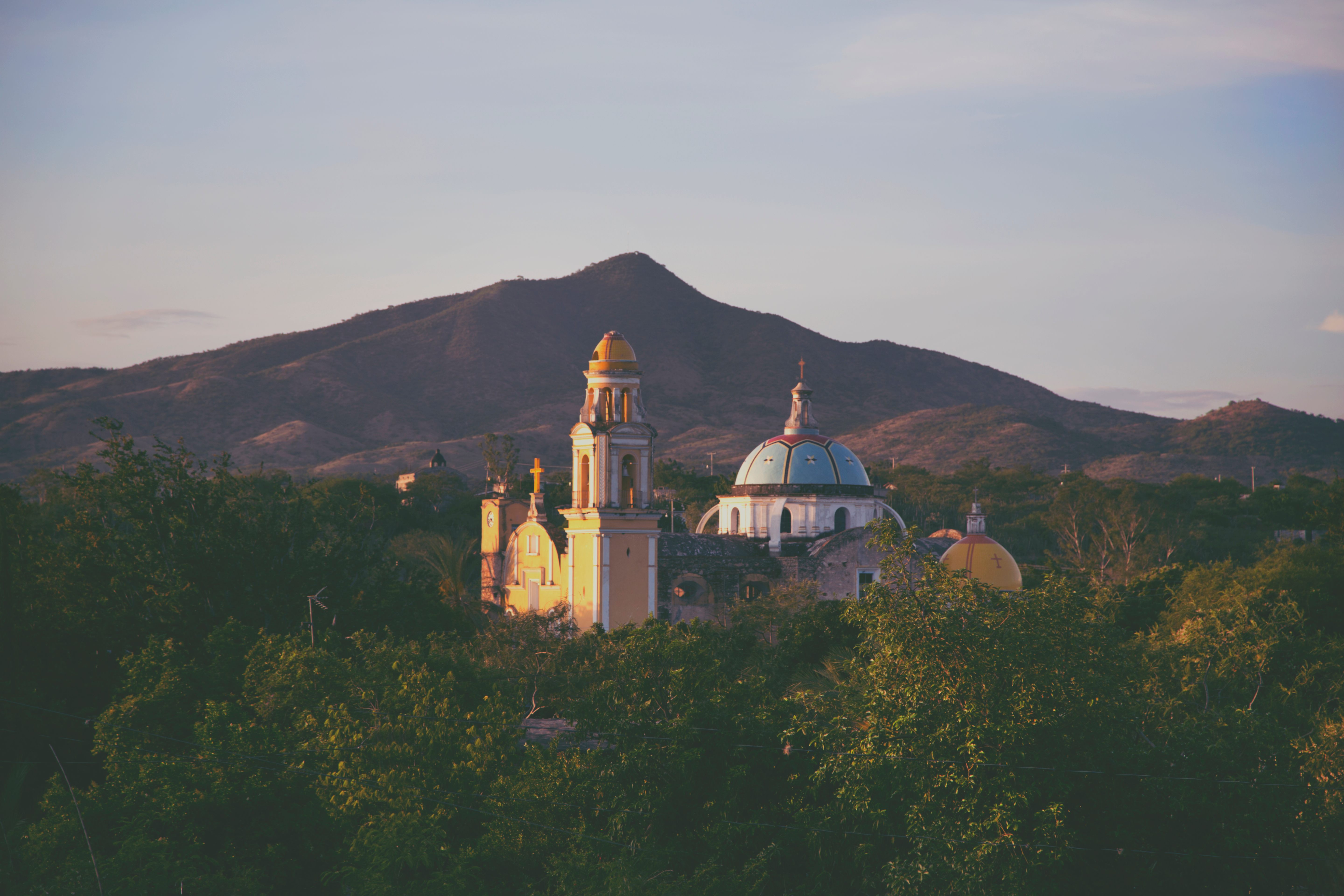 So Laposse visited one of the towns of his childhood in search of corn: Tonahuixtla, nestled in the Sierra Madre mountains. The town's soil was trickling away due to erosion, and along with it the town's population, many of whom had migrated. Remembering the once-vibrant corn, Laposse teamed up with a Tonahuixtla community leader, Delfino Martinez, on the growing and veneer-making process. Martinez, a family friend, is also the leader of the town's communal agricultural lands, or ejido.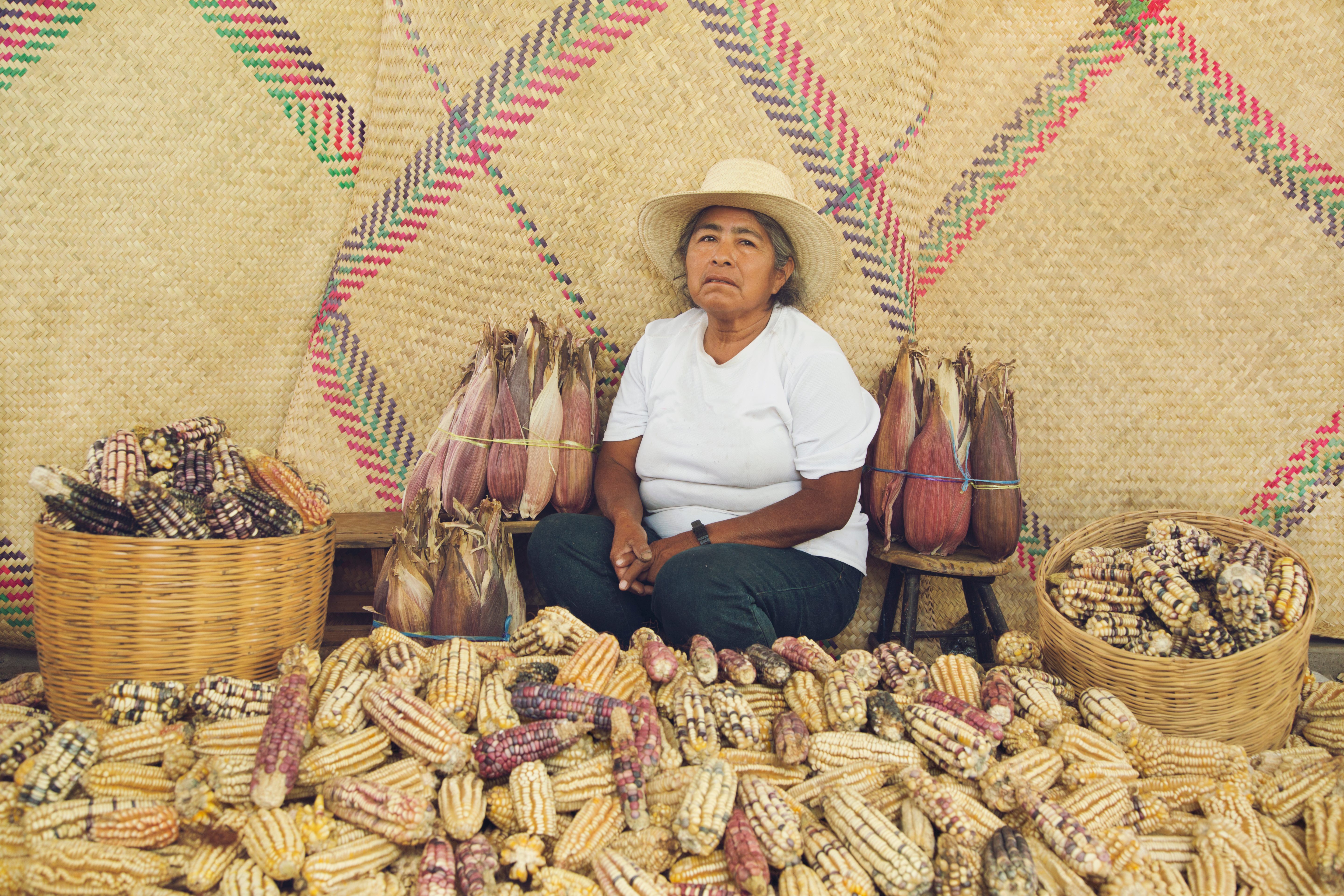 But there was no local corn left, dashing Laposse's hopes of planting regional seeds. The corn seeds were instead provided by the Centro Internacional de Mejoramiento de Maíz y Trigo (CIMMYT), a corn and maize research institution that also provides seeds to the Svalbard Global Seed Vault in Norway. Martinez already had devised several local projects to foster local agriculture, including a cactus forest to halt soil erosion and a community compost pit. Growing the corn for Totomoxtle was a natural fit, with local farmers growing and harvesting corn types such as Cacahuacintle and Cónicos in once-abandoned fields.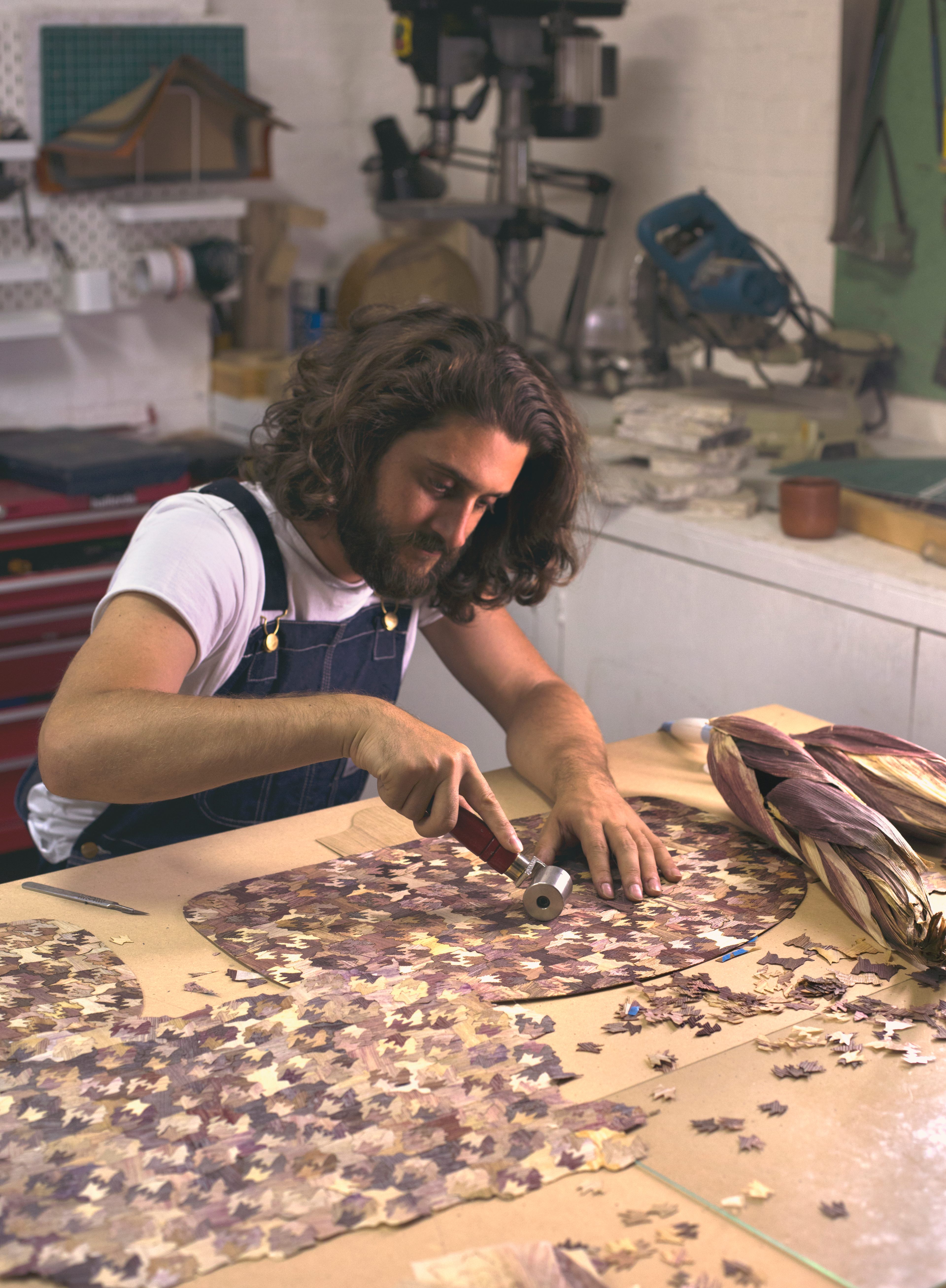 Creating the veneer, though, is complex. Laposse and the others allow the corn to dry over months. Then, workers cut the husks carefully off the cob, to preserve their shapes. The husks are soaked and ironed flat, and applied with a special thermal glue to a firm backing. A special punch creates geometric shapes, or Laposse uses a laser cutter for more intricate designs. The last step is a coating of water-repelling oil. The process is long and finicky, and Laposse says that local young women hired to make Totomoxtle are now pros at the process. Applied to lamps, walls, or tables, the result showcases the glorious colors of corn husks, from deep purple, to pink, to glowing orange. Totomoxtle is growing 12 varieties of corn in all, including colorful varieties from Peru and the Philippines.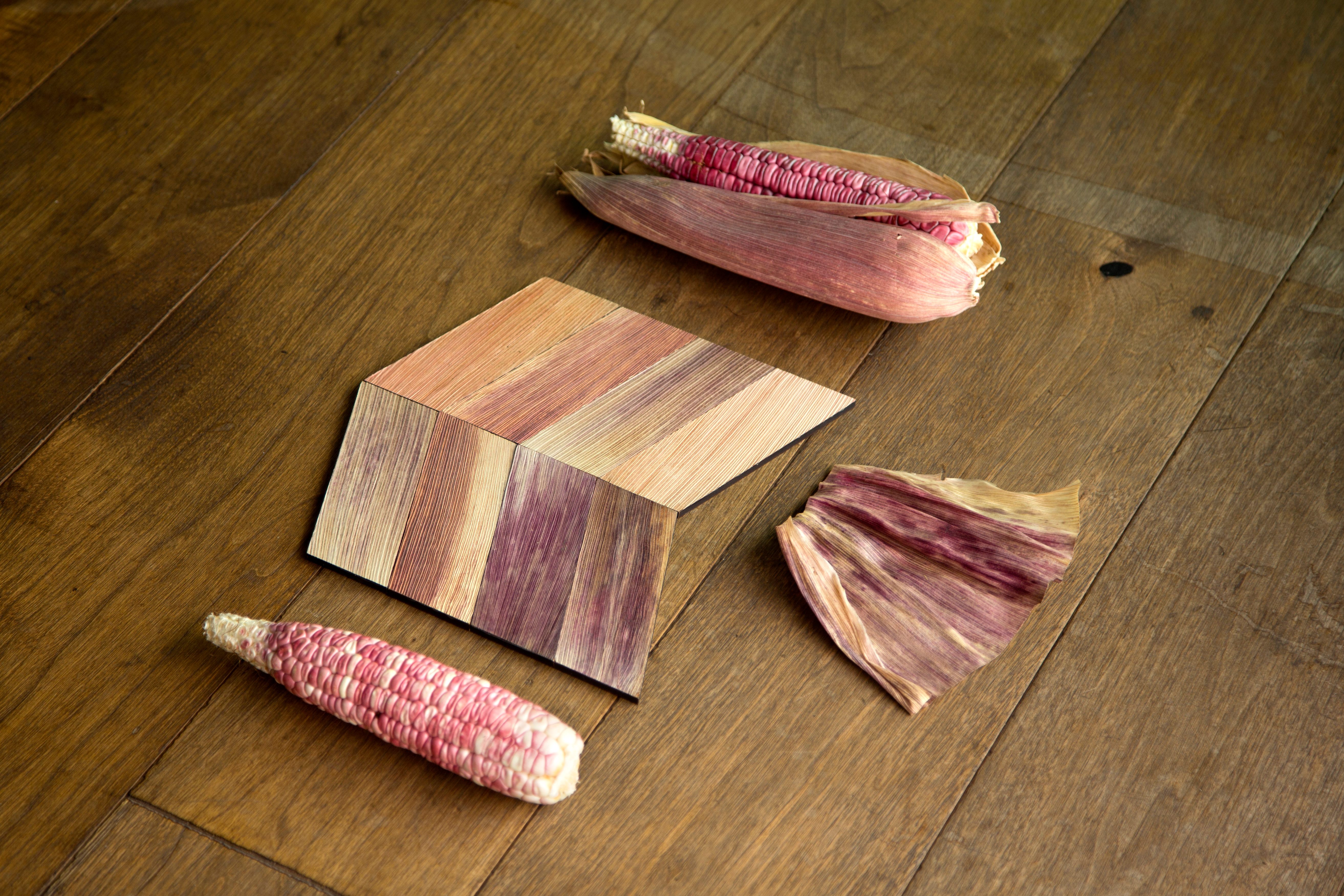 While juggling other projects, Laposse currently designs and builds Totomoxtle-covered objects in his London carpentry workshop. He's shown them in European galleries, and a showing in the U.S. is in the works for May. While some funding for Totomoxtle comes from the Future Food Design Award that Laposse received in 2017, he also hopes that increased sales will allow the project to grow, while raising the profile of Mexico's heritage corn as a luxury good.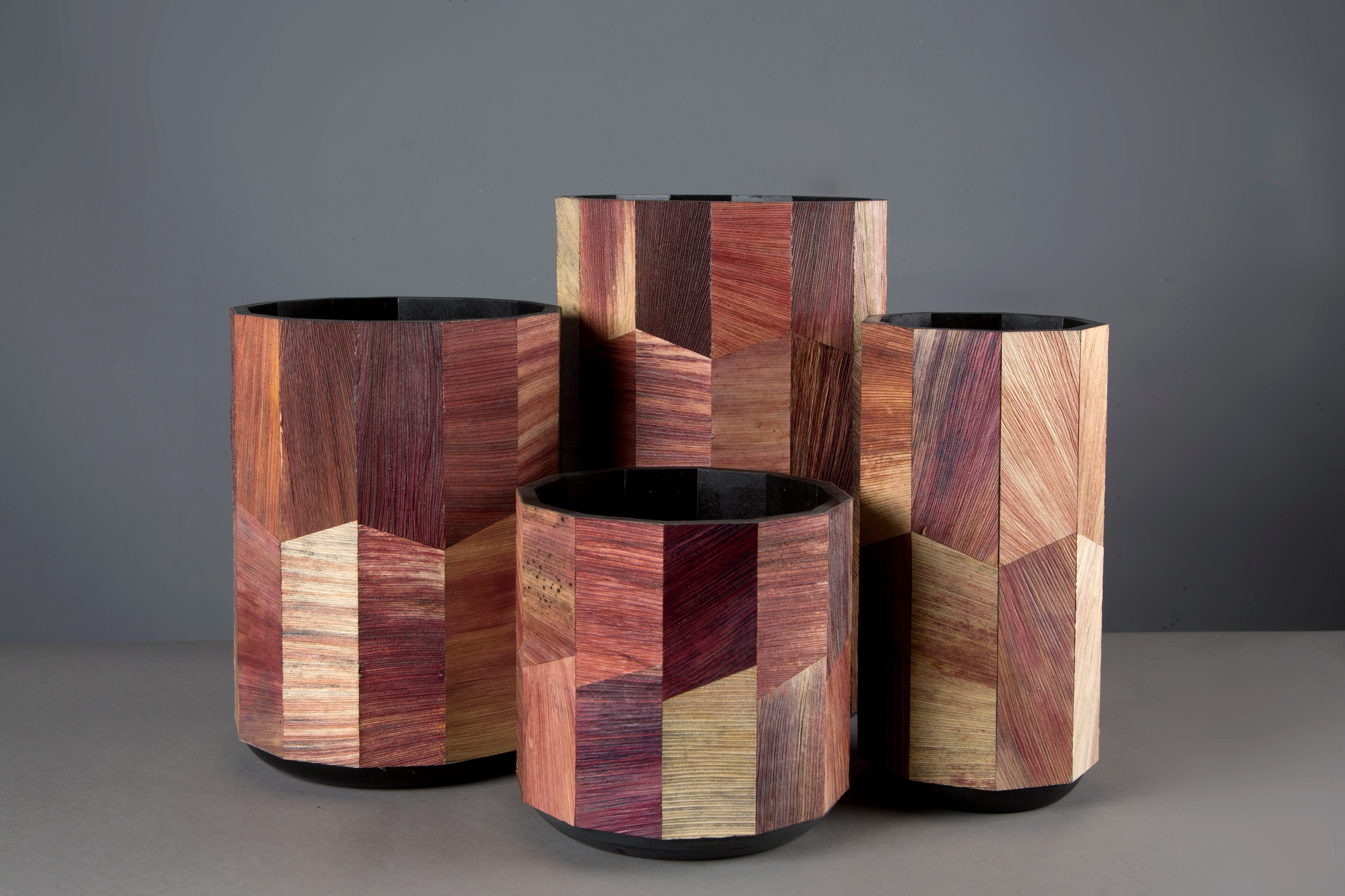 Laposse has quite a few goals, in fact. He wants to help support the Tonahuixtla community, which is now a mere 147 people. With 25 residents working on Totomoxtle, it's a significant impact. Growing the corn will also refresh CIMMYT's collection. Stored seeds need to be regularly replaced: The older seeds get, the less viable they often are. Plus, Tonahuixtla residents are eating heirloom corn once more, with a significant surplus. Laposse recently sent 2,000 kilos to a restaurant run by a Mixtec chef: the same indigenous ethnic group that makes up much of Tonahuixtla. Laposse also speaks fervently about the need to preserve biodiversity in a world where plant disease and climate change will likely make the few crops widely cultivated harder and harder to grow.
Above all, he hopes to preserve the cultural legacy of native corn, in honor of the grain's outsized impact on Mexican daily life. "It's present in every single meal," Laposse says. "From tortillas to atole to tamales."
Want to explore Mexico City's many culinary offerings? Join us in 2019 for an Atlas Obscura trip.
Gastro Obscura covers the world's most wondrous food and drink.
Sign up for our email, delivered twice a week.