Introducing: The Atlas Obscura Podcast
Join us for a daily celebration of the world's most wondrous, unexpected, even strange places.
The Atlas Obscura Podcast is finally here! Join me, Dylan Thuras, cofounder of Atlas Obscura, and our incredible team of reporters and editors, on a daily (Monday-Thursday) exploration and celebration of some of the world's most wondrous, unexpected, even strange places. With each episode, The Atlas Obscura Podcast is a daily escape, in 15 minutes or less. Listen to the trailer above for a sense of what we have in store.
After this past year, I know I am eager to experience a bit more of the world. But one of the reasons Josh Foer and I started Atlas Obscura was to help people fall in love with the fascinating, wondrous aspects of the world—without boarding a plane or taking a long road trip. I may never see the Antarctica's Blood Falls or travel to the aptly named Inaccessible Island, but knowing they are out there expands my world and brings me real joy.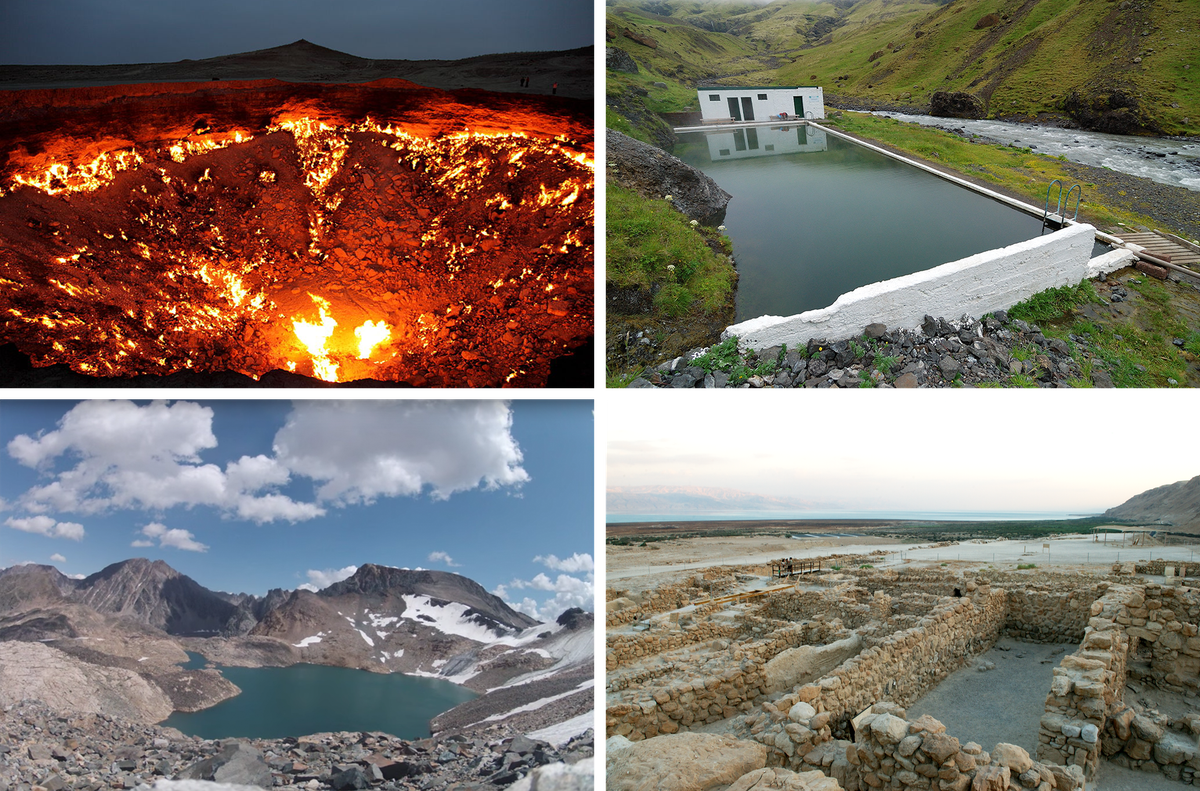 It's same same idea with our podcast. It is our invitation to hear the stories and meet the people behind a collection of endlessly surprising places, including The Gates of Hell in Turkmenistan, the Oldest Swimming Pool in Iceland, and the ruins where the Dead Sea Scrolls were found in the West Bank, as well as sights in the United States, such as a memorial in Alabama to the first monkey sent to space, a gallery of inactive sheets of acid in a San Francisco townhouse, and a melting glacier in Montana full of extinct grasshoppers.
The Atlas Obscura Podcast is created in collaboration with the incredible team at Stitcher's Witness Docs, and is produced by Dylan Thuras, Doug Baldinger, Chris Naka, Kameel Stanley, Sarah Wyman, and John DeLore, with theme and end credit music by Sam Tyndall and mixed by Luz Fleming.
You can listen to the trailer and subscribe to The Atlas Obscura Podcast on Stitcher, Apple Podcasts, Spotify, and all major podcast apps.