Atlas Obscura's Great Nevada Road Trip
Five days. Fifty hidden wonders. A thousand miles.
All photos: Dylan Thuras/Rose Annis
In April 2016, Atlas Obscura set out to explore Nevada's many hidden wonders. Because, boy oh boy, has Nevada got hidden wonders! Over five days, hurtling 1,000 miles through the vast landscape on the loneliest road, we tried to visit as many geological oddities, roadside attractions, offbeat museums, and ghost towns as we could manage. We wanted to see it all. Once it was all said and done, we visited a grand total of 50 places on this thousand-mile road trip through the Silver State. The map below includes every one of these hidden blockbusters, quirky roadside attractions, and astonishing natural landmarks.
Naturally, the trip began in Las Vegas. More specifically, in the two-acre Neon Boneyard. This collection of more than 150 decommissioned neon signs is a singular glimpse into days gone by. We had come in search of the old, weird, Las Vegas and this was where to find it. (For the full Atlas Obscura guide to Las Vegas check out Burlesque, Boneyards, and Bombs: The Other Wonders of Las Vegas.)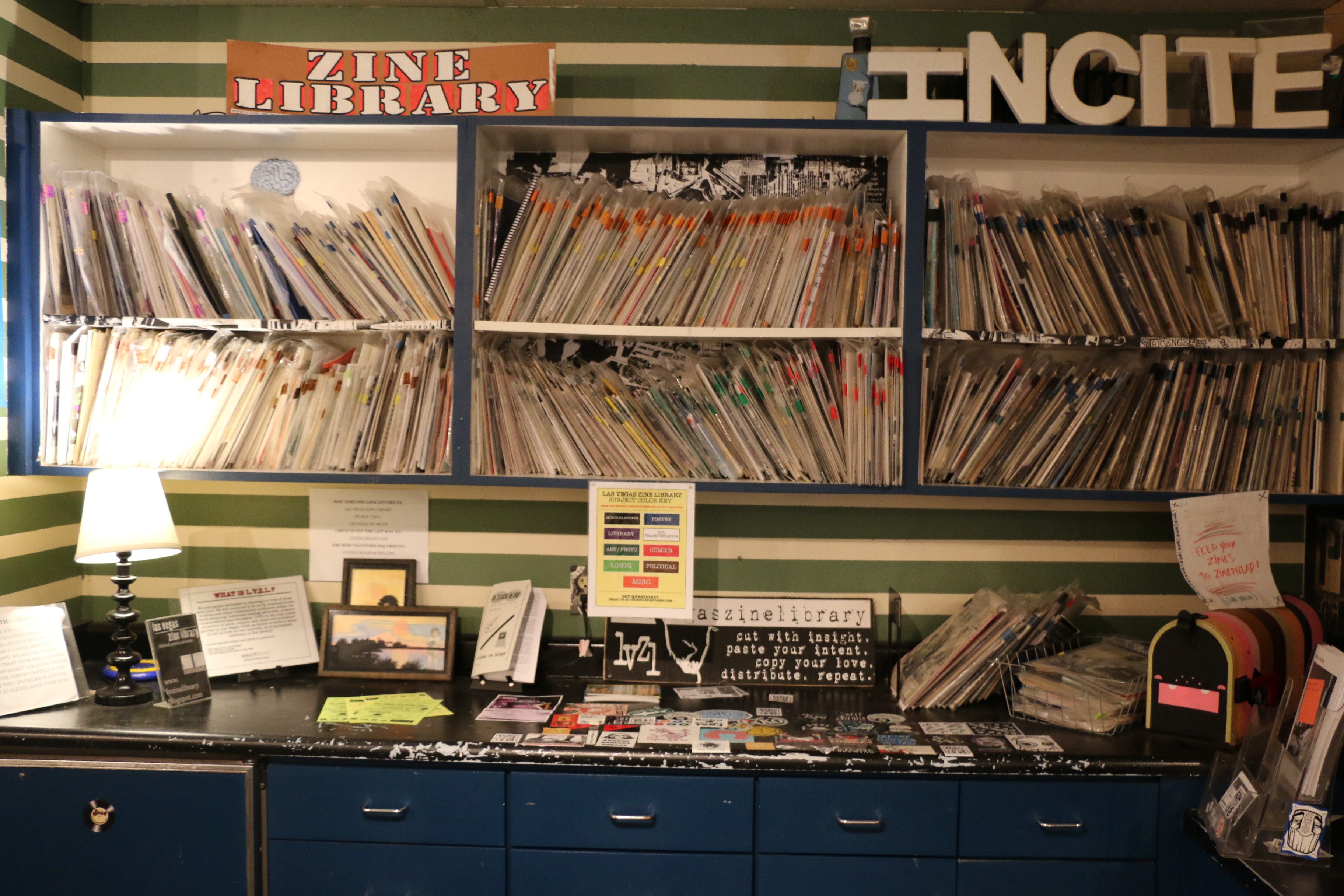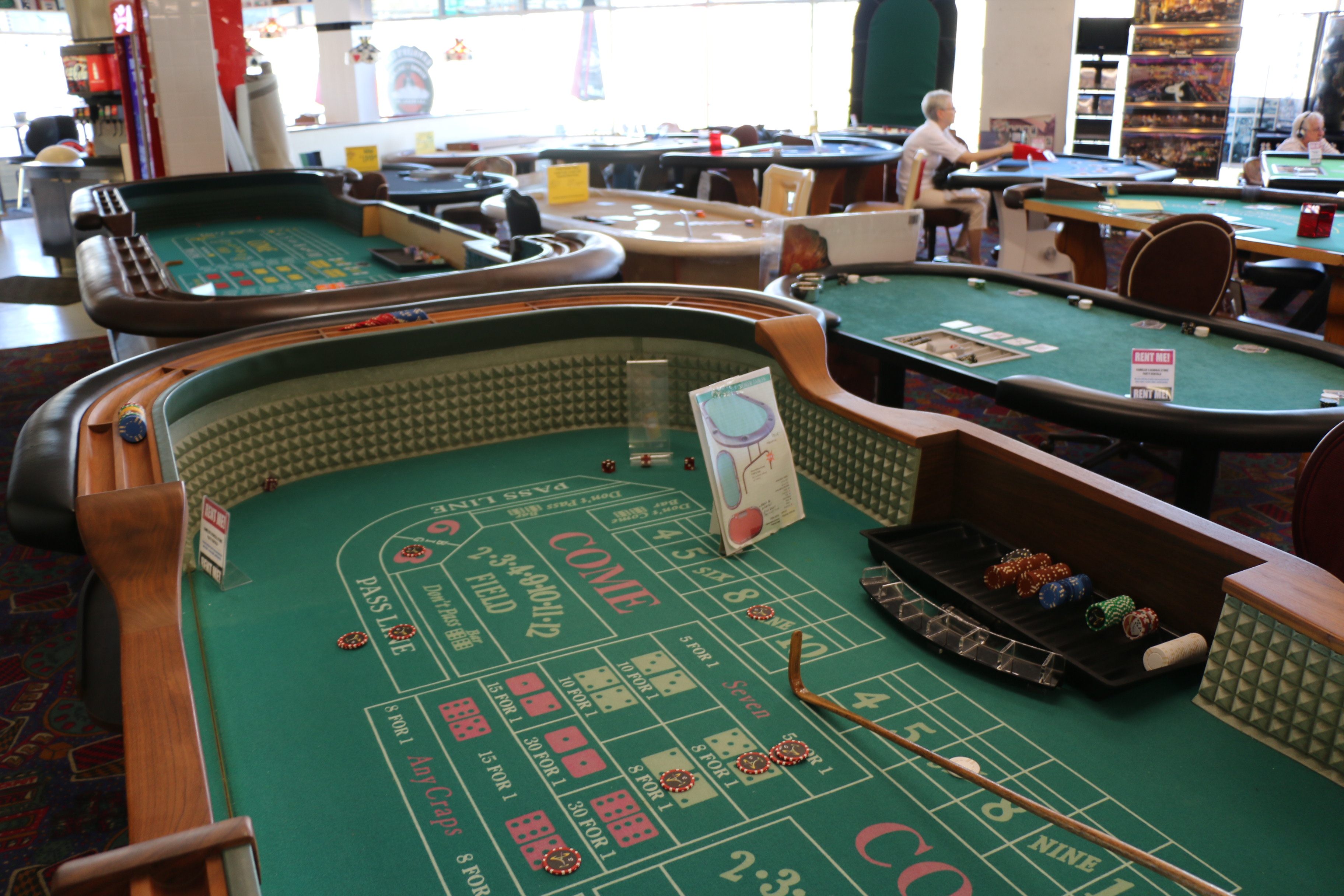 The iconic cards, chips, and tables of Vegas casinos need to come from somewhere. The Gambler's General Store (pictured) and its next-door competition Spinetti's Gaming Supplies have a long history of supplying Sin City.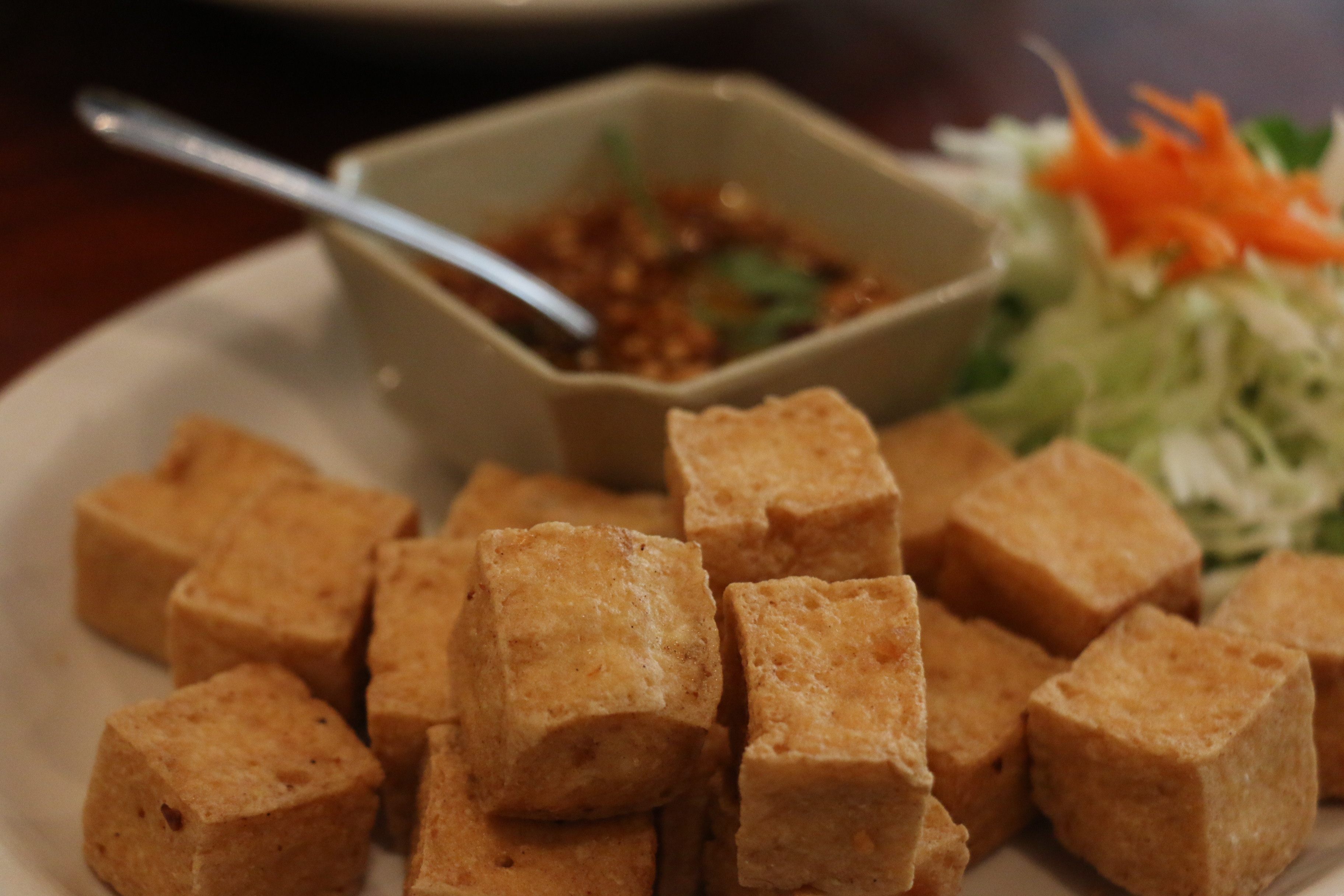 Lotus of Siam, inconspicuously located in a strip mall beyond The Strip, has been named the best Thai restaurant in North America. With over 150 dishes to choose from, you can't go wrong. A favorite of locals and travelers in the know, it can be difficult to get a table, so it's worth making reservations well in advance. This is the Golden Tofu which has a crisp outside and a magically soft interior.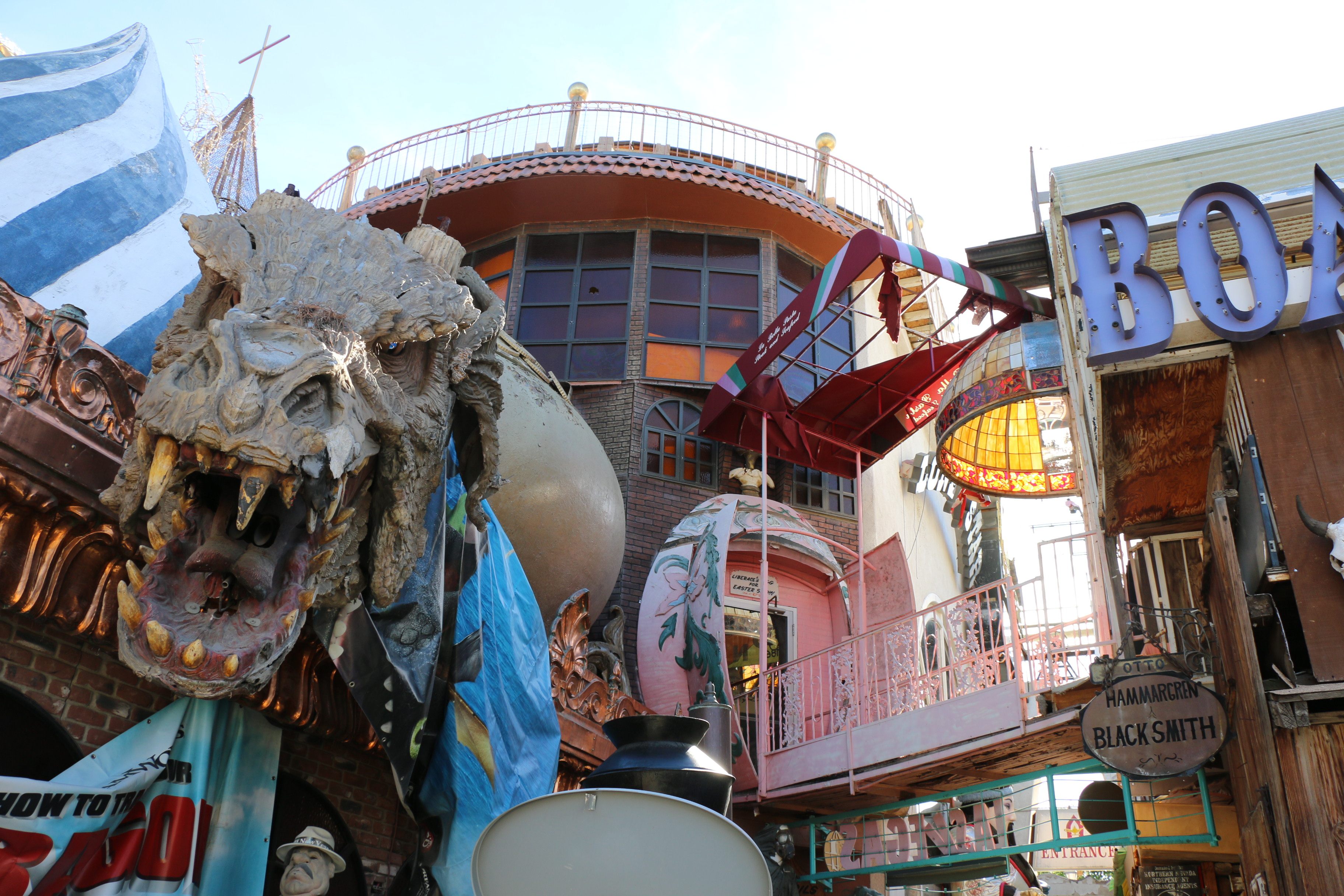 More hidden than Lotus of Siam, but much more ostentatious, is the wild collection of Lonnie Hammargren. It contains a rocket capsule, multiple bathyspheres, moose heads, and nearly everything else under the sun. Not quite a museum, it's mostly a representation of one man's overflowing creative mind. For more, see our photo essay on Lonnie's collection.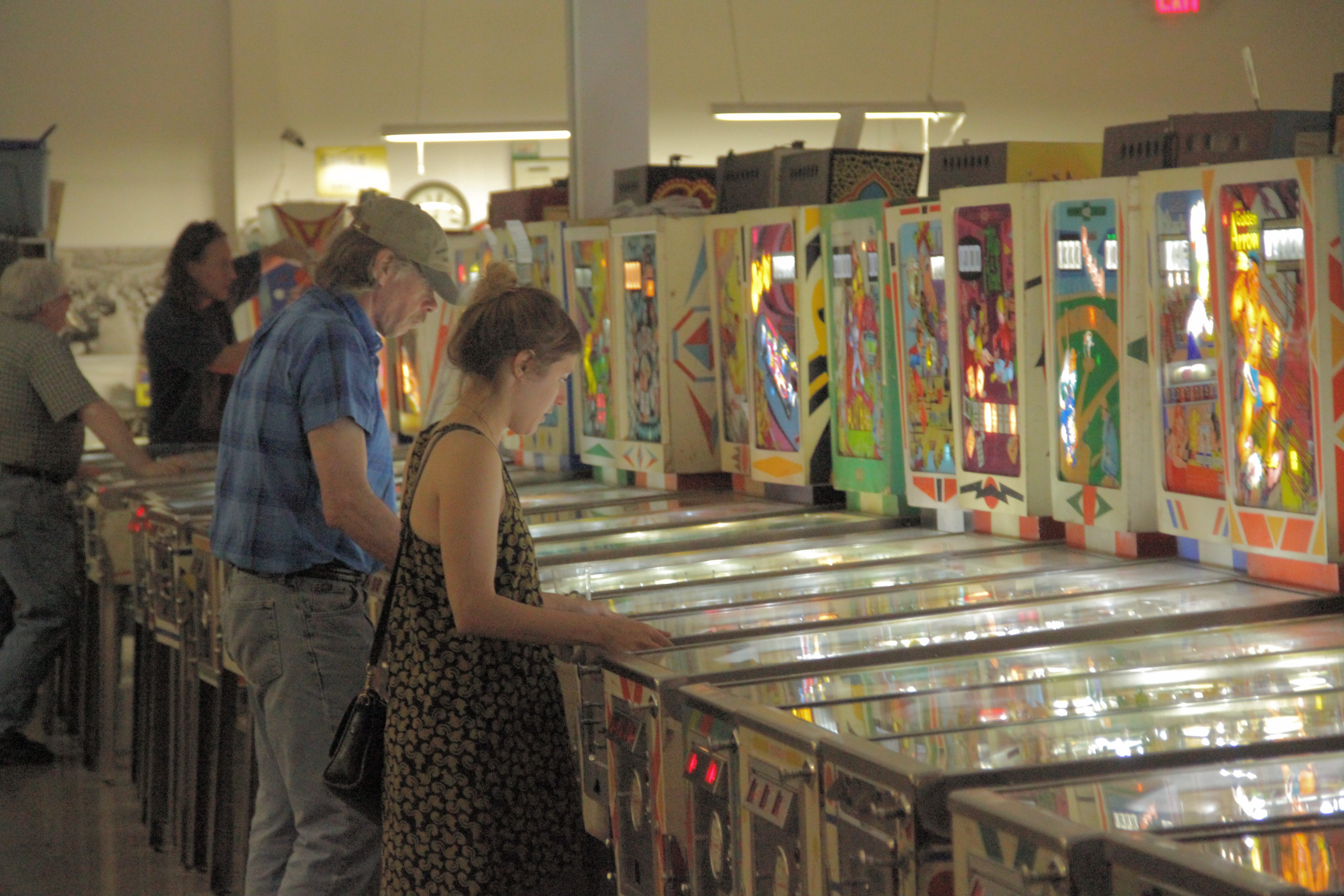 There's no better way to wind down a day in Las Vegas than with a visit to the Pinball Hall of Fame. Beloved by locals and aficionados alike it's home to over 200 machines, all playable at just 25 cents a pop.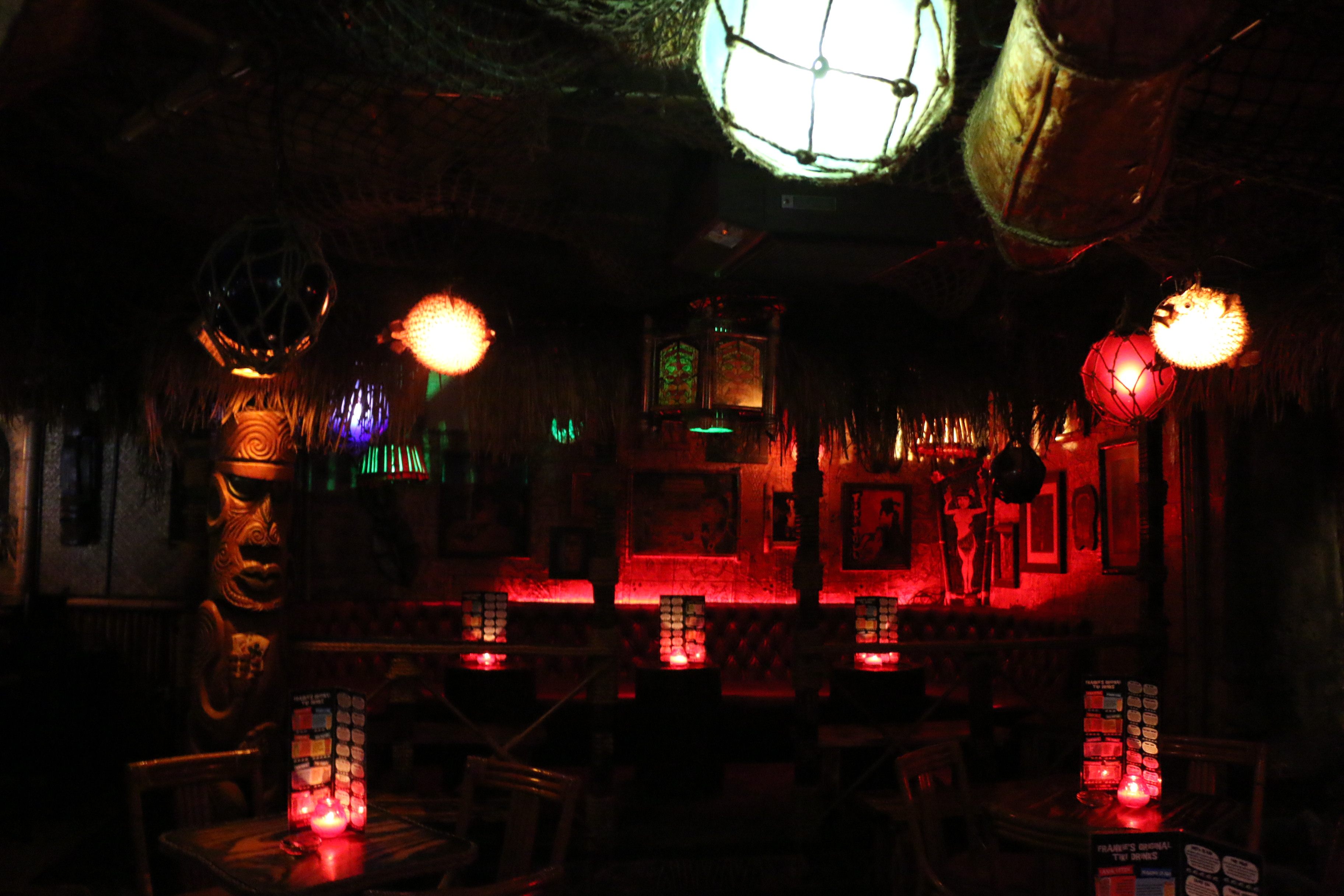 Off The Strip - and away from the tourists - is Frankie's Tiki Room, one of the world's greatest Tiki bars. In 2008, P. Moss bought the 50s-era Frankie's Bar & Cocktail Lounge and worked with the grandson of Tiki popularizer Eli Hedley to create a masterpiece of the genre, complete with pufferfish lighting and thatch interiors.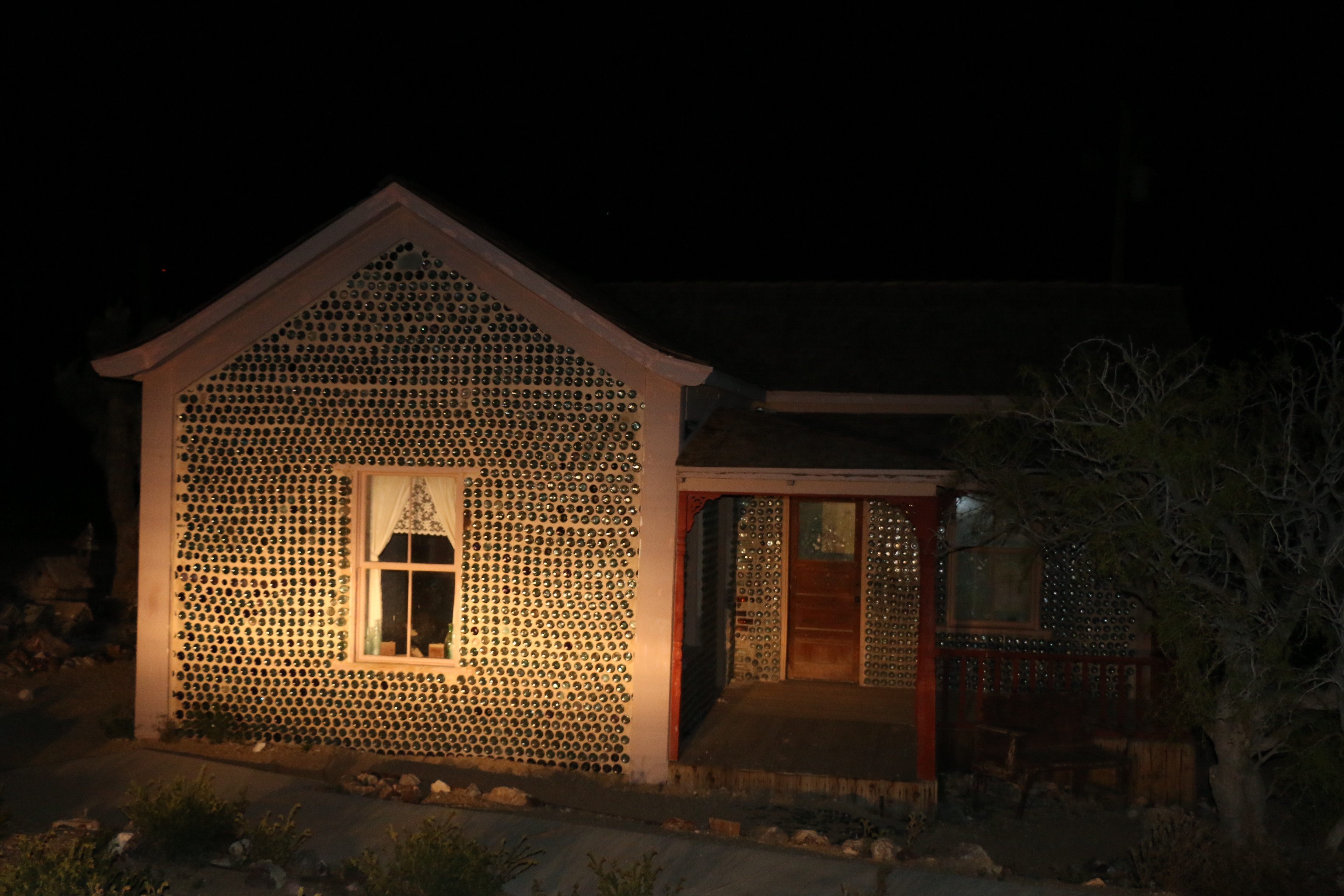 Of course, there is much much more to see in Nevada than what can be found in Las Vegas. Setting off into the night on US Route 95, we passed the closed military city of Mercury (part of the Nevada Test Site) and drove through the Amargosa Valley on to the ghost town of Rhyolite. Home to numerous abandoned structures it is perhaps best known for its bottle houses. This one, completed by Tom Kelly in 1906, was constructed with over 50,000 beer bottles, and has been drawing tourists for 110 years.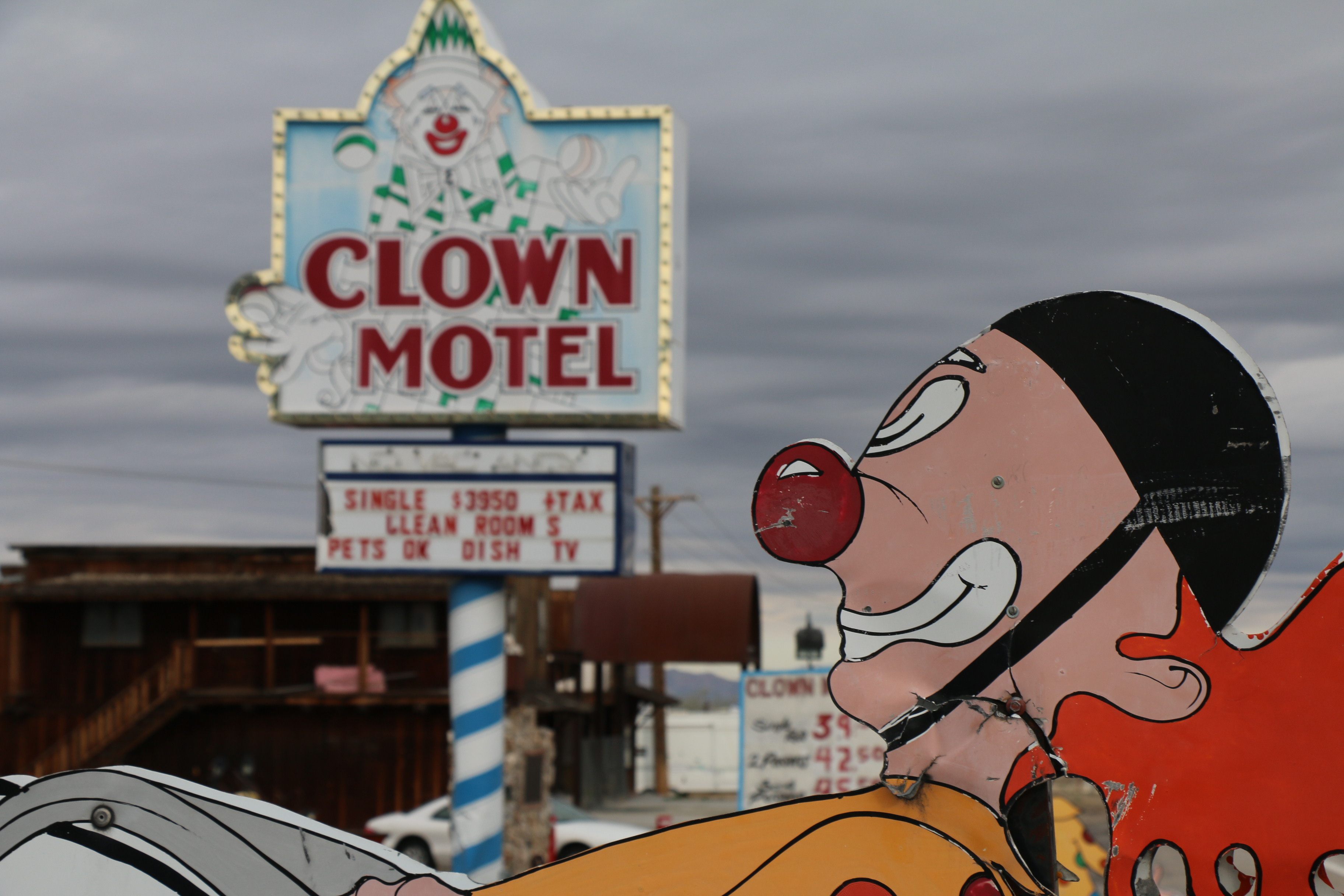 After wandering the dark, dusty roads of Rhyolite, we got back on the road, reaching our destination well after dark. This stop was the infamous Tonopah Clown Motel. Each room is supplied with its very own clown portraits, and the check-in desk has a collection of roughly 700 clowns. (For the full story of our stay, check out A Night and A Day in Tonopah, Nevada.)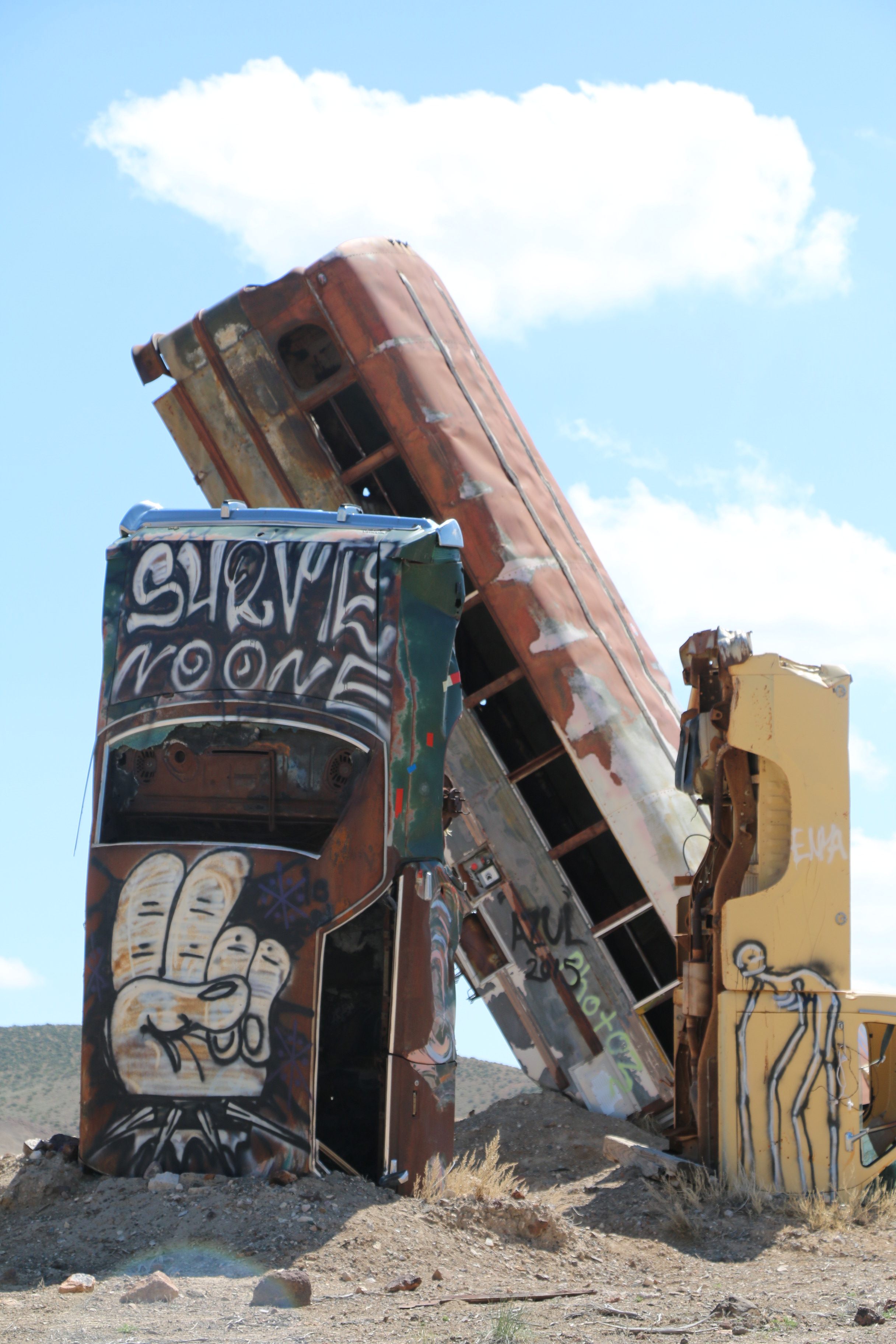 Over 40 automobiles, including cars, trucks, and vans are balanced delicately on their ends or stacked on top one of another in a post-apocalyptic jumble at the International Car Forest of the Last Church in nearby Goldfield.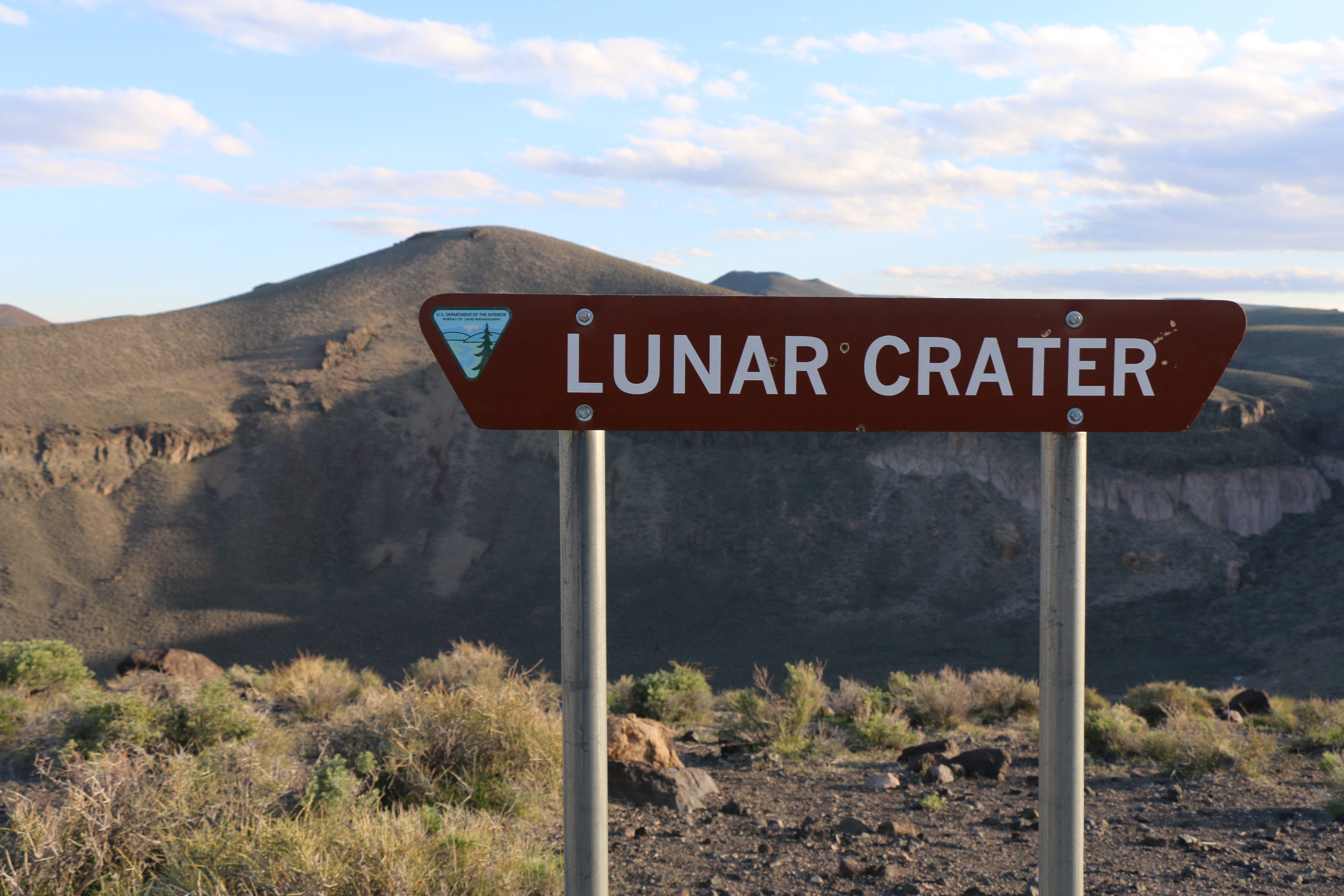 As we drove up the vast empty expanse of Route 50 ('The Loneliest Road in America"), the landscape became both strange and grand. There is no better example than Lunar Crater, a massive hole in the ground thought to have been created by an ancient volcanic explosion.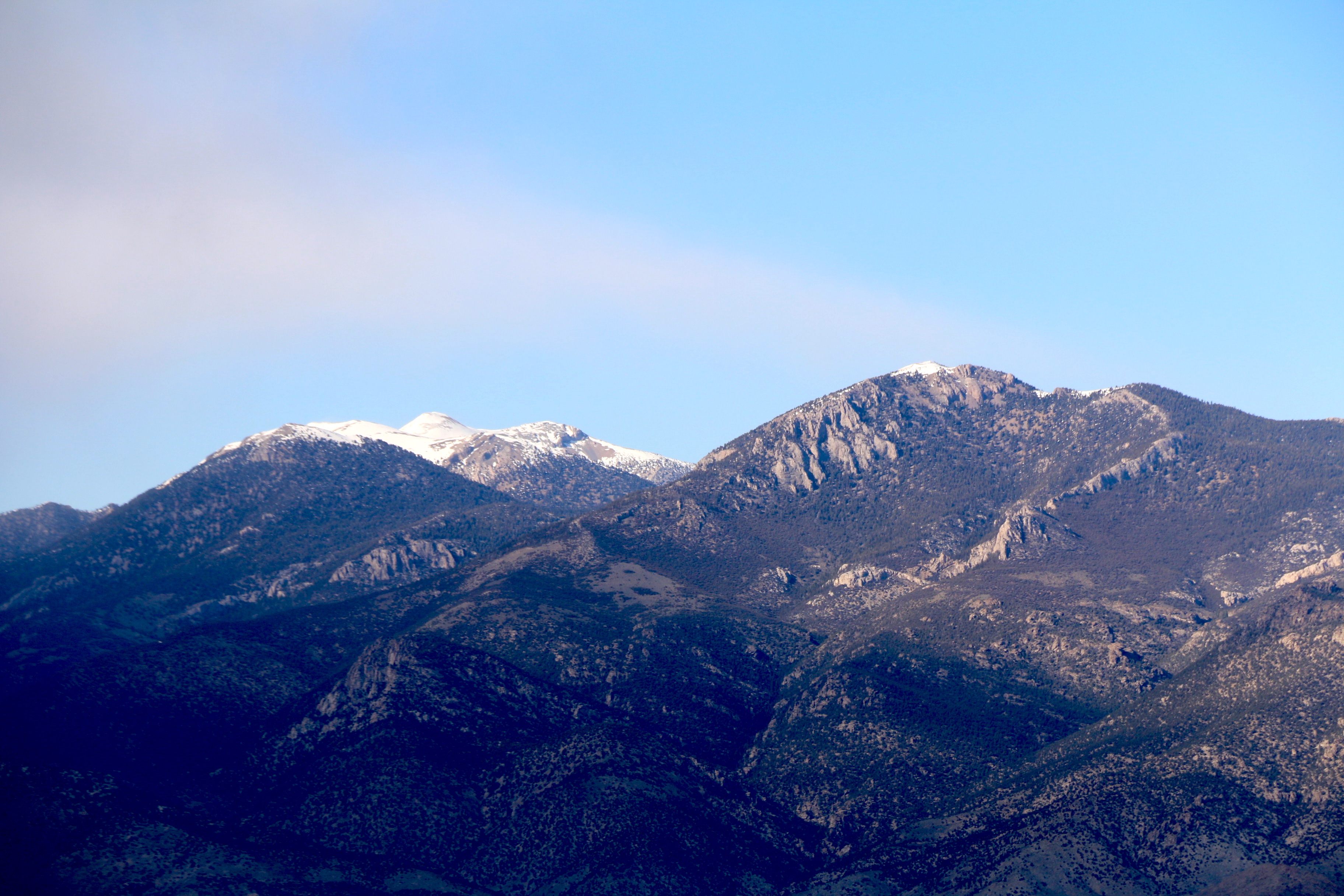 Driving on from Goldfield along US Route 6, we cut across to the eastern edge of the state to the Great Basin National Park. The "basin" is located at a 7,300 foot elevation in between the Sierra Nevada and Wasatch mountains and is home to numerous natural and geological wonders. The most notable among them are the Bristlecone Pines, the world's oldest (non-clonal) living organisms.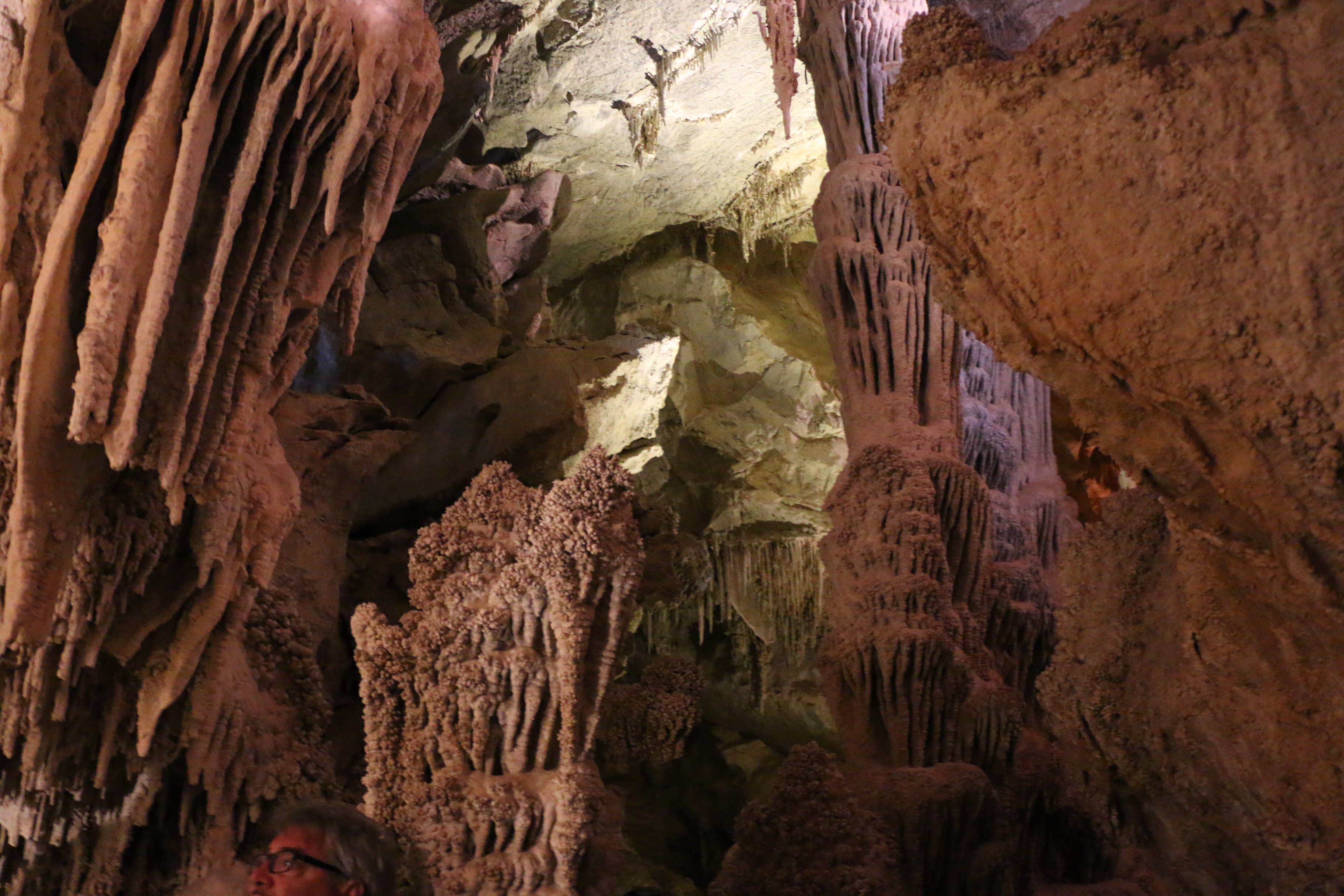 Another wonder within Great Basin National Park are the Lehman Caves, considered  one of the country's most beautiful cave systems. It is home to a so-called Gothic Palace, endless stalagmites, and an endemic species of pseudoscorpions.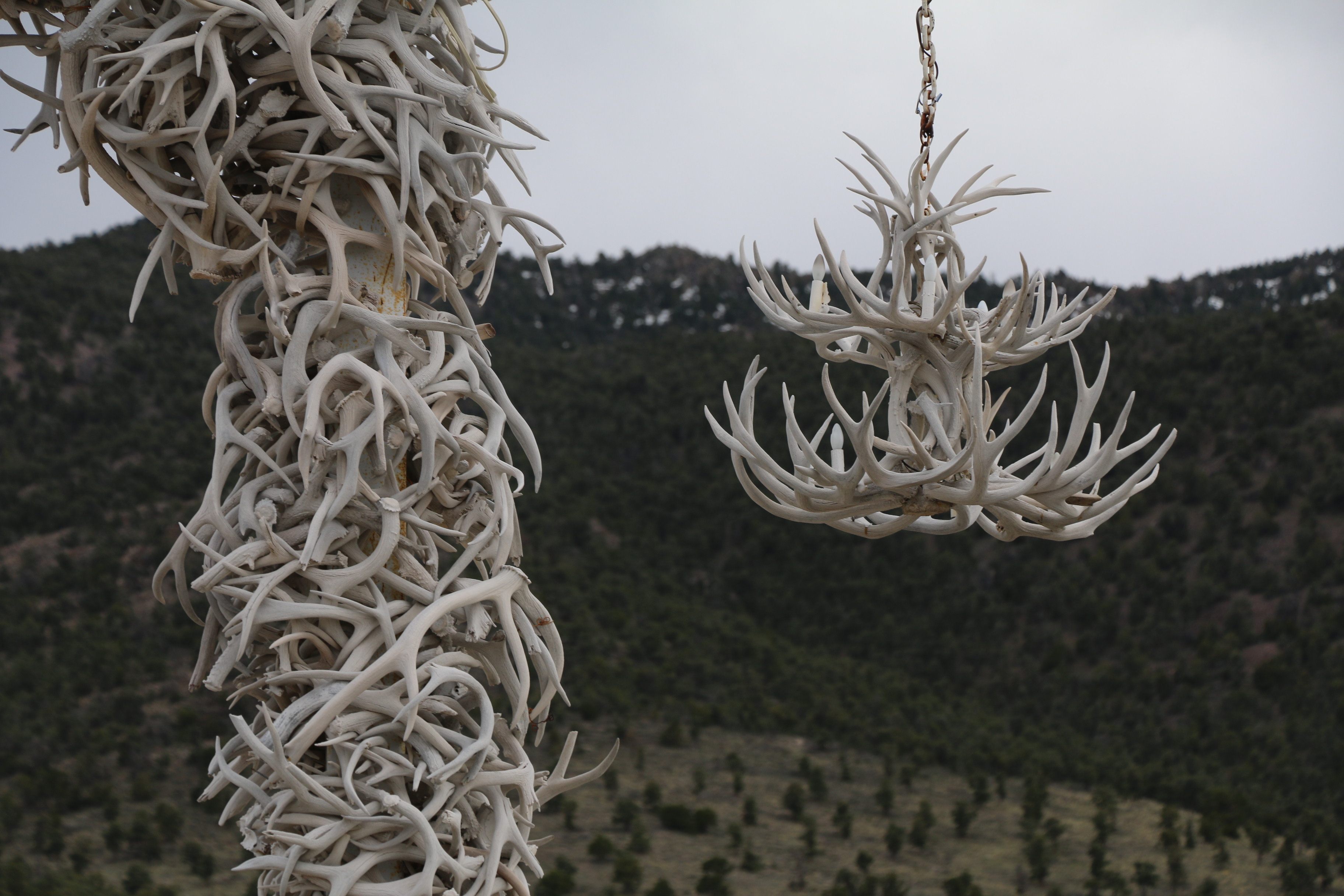 On the way out of the park, we passed a massive gate with two antler chandeliers hanging on either side. This is the entrance to Horns-A-Plenty Antler Art. Local craftsman Pat Fillman has been making light fixtures and other art out of the antlers shed by local wildlife since 1993 and the entryway to his business may be one of his greatest creations.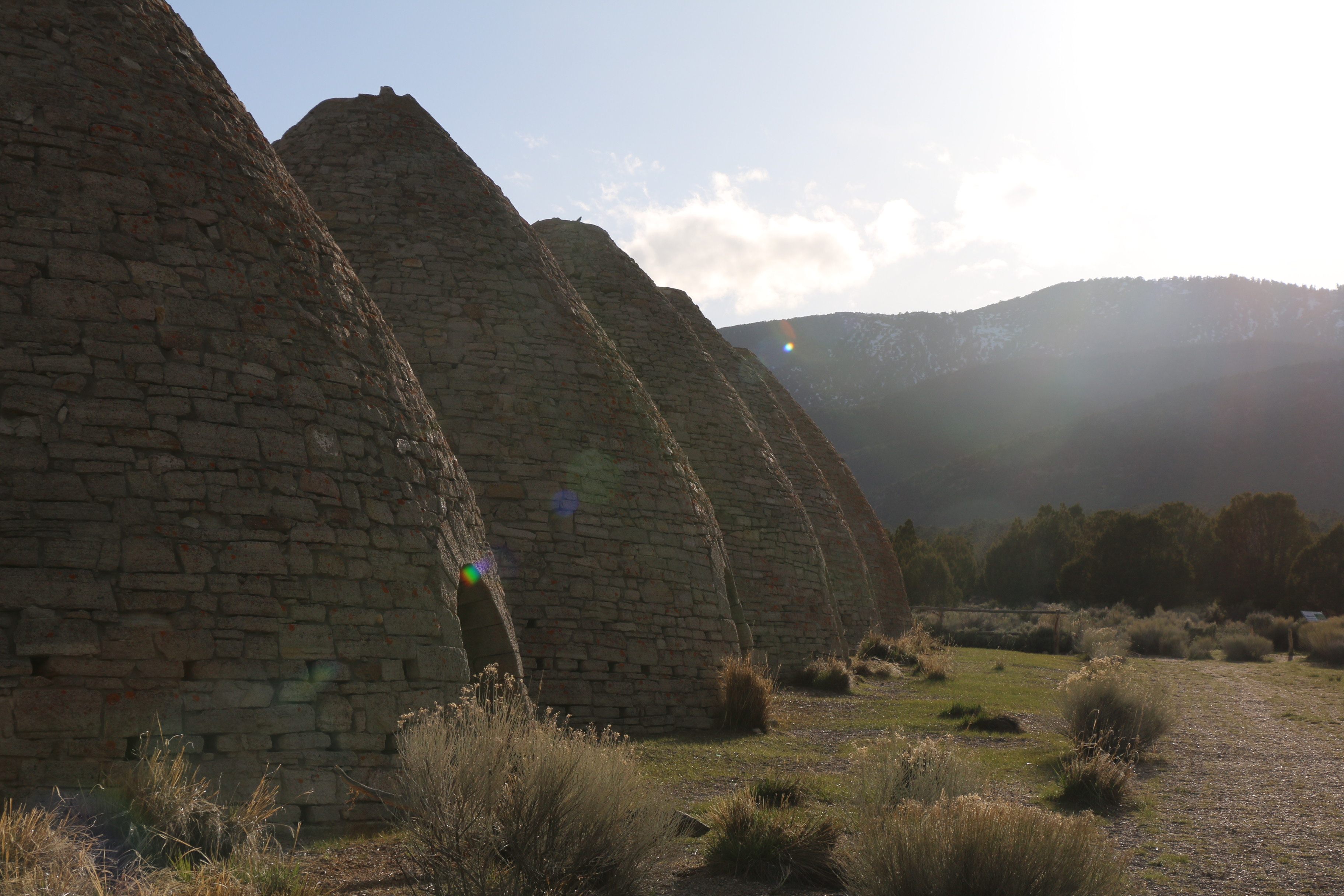 Just a bit further past the antler horns are the Ward Charcoal Ovens. These huge thirty-foot stone "beehives" fueled the Nevada silver boom, and may have also been a hideout for outlaws.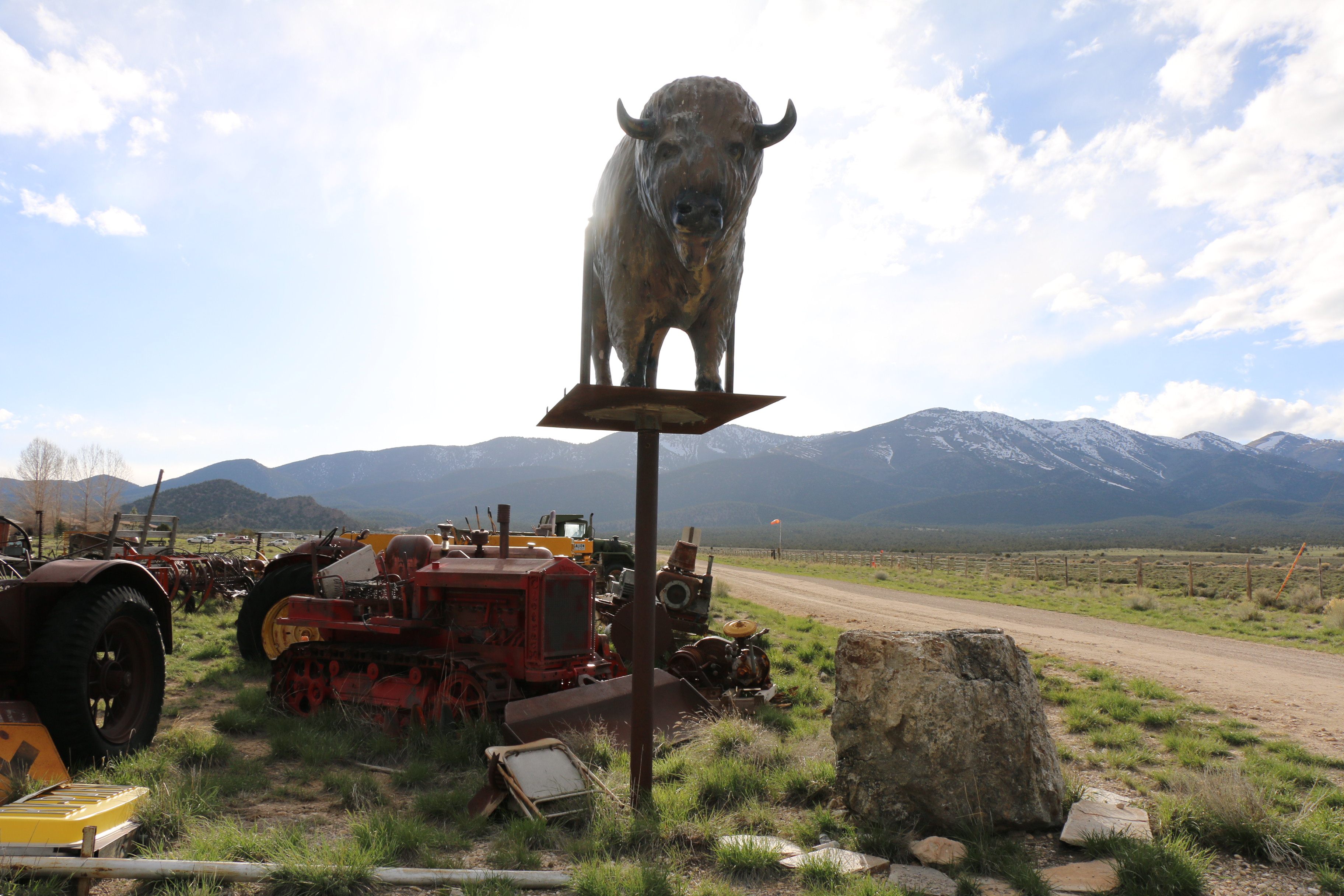 Just across the way from the ovens is the somewhat mysterious Willow Creek Trading post, home to a small natural history museum, a collection of antique vehicles, and a majestic fiberglass buffalo. The trading post is a quintessential Nevada roadside turn off. You didn't necessarily mean to find it, but you are thrilled you did. 
Hurtling through the expanse of Route 50.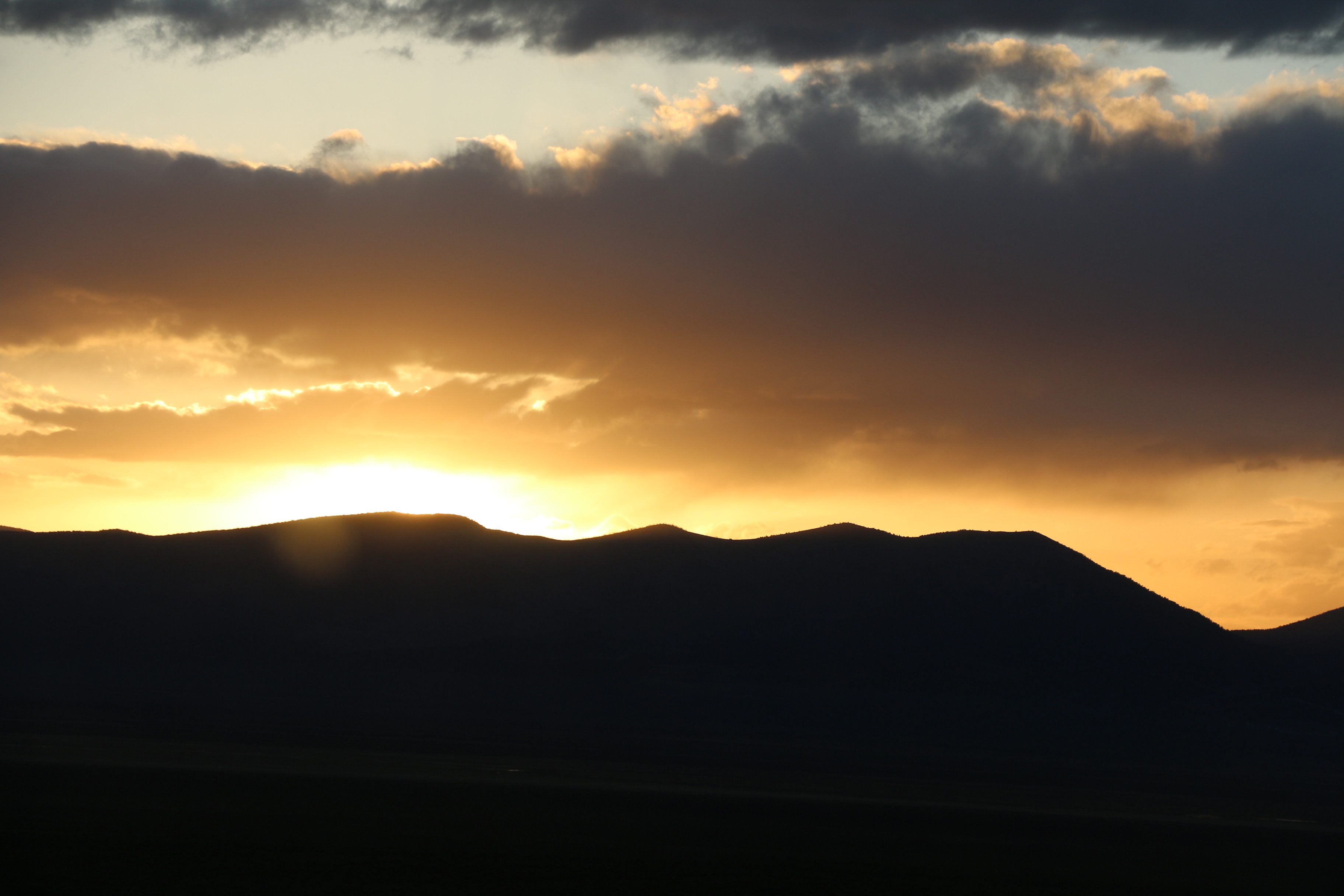 A striking sunset along "The Loneliest Road in America."

Upon arrival at our next destination, we more than made up for missing lunch at The Star Hotel, a Basque restaurant in Elko, Nevada. Surprisingly, Nevada is home to a large Basque population, who first arrived from Spain in the mid-1800s as part of the gold and silver rushes. At The Star Hotel, the food is hearty and served in portions fit for an army. Each meal comes a bowl of pasta soup, red beans, garbanzo beans, iceberg salad, pasta with red sauce, and French bread. Those are the starters. We washed our meal down with the classic Picon Punch, a remarkably strong drink made from Amaro, grenadine, soda, lemon, and brandy.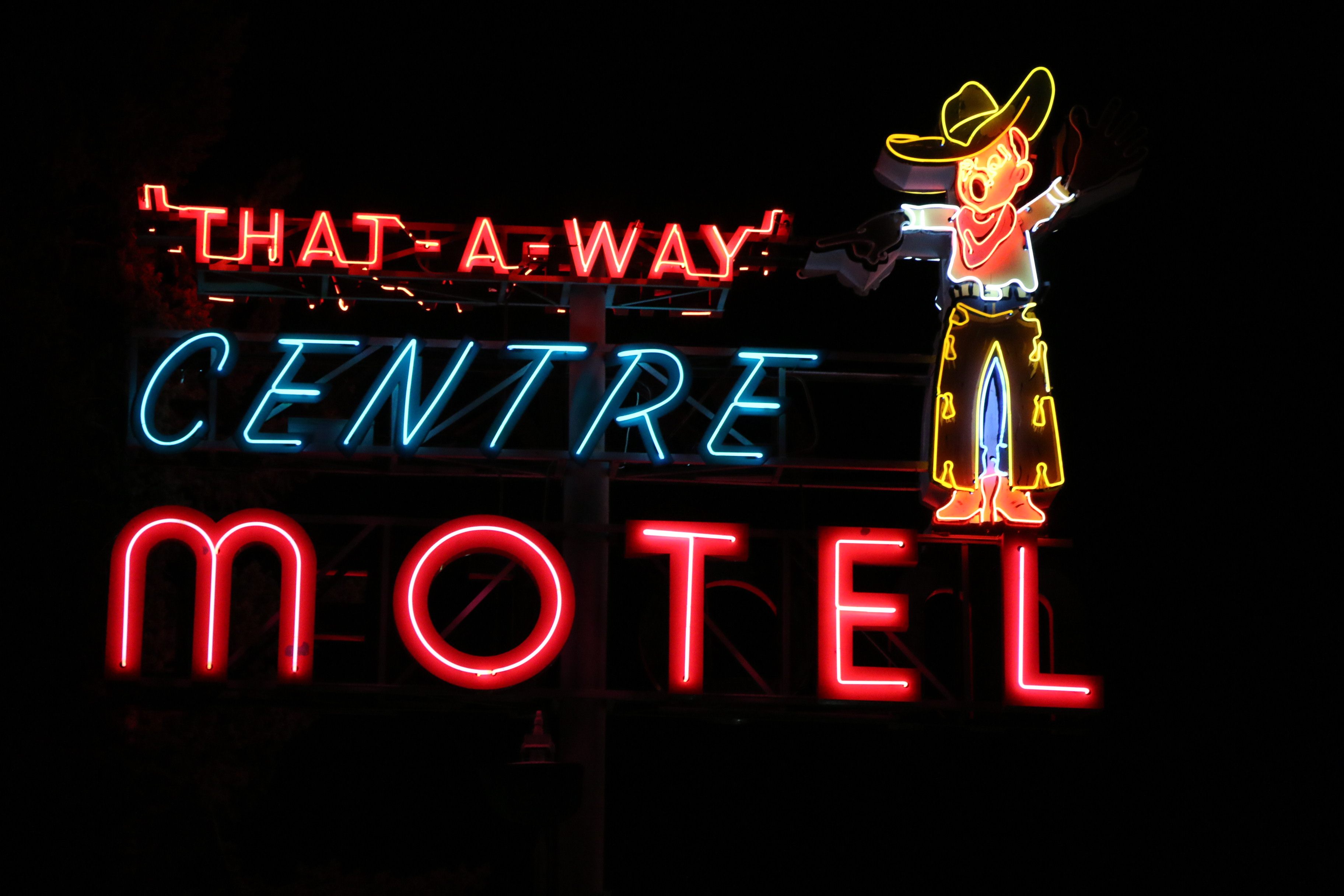 Las Vegas may have a greater quantity of neon, but the old mid-century motel and casino signs found in Elko have a quality all their own.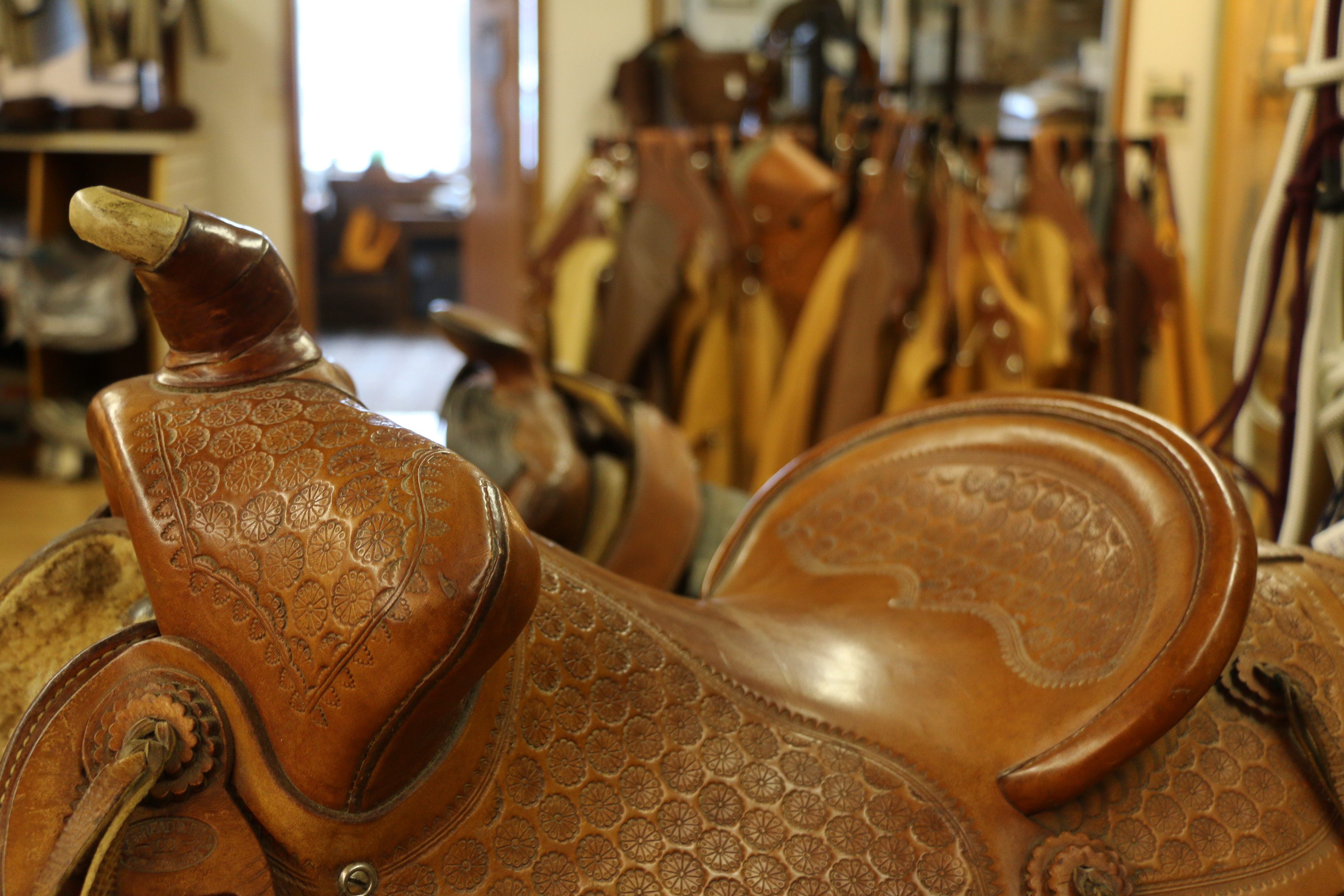 Elko, more than any other town we visited really felt like a cowboy town, and who better to serve them than J.M. Capriola? The company, which makes tack, leather chaps, bits and spurs for cowboys in Nevada and across the world is famous for its exquisite handcrafted saddles. Elaborate saddles can take a master saddlemaker many hundreds of hours of work.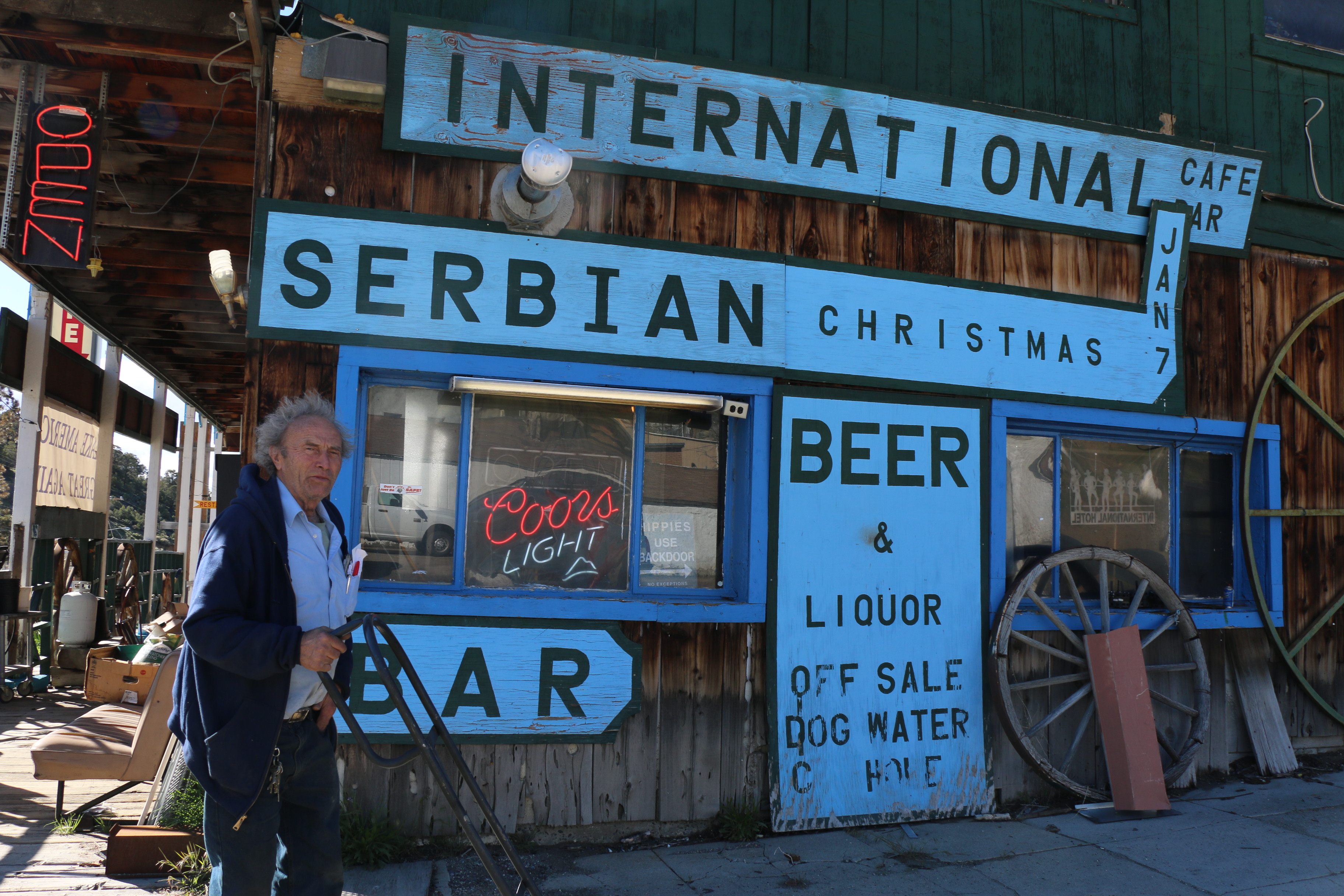 Making our way from Elko to Virginia City on a dirt road cutting through gold mines and winding through the mountains, we stopped in Austin, Nevada, home to the International Cafe Bar (which proudly celebrates Serbian Christmas).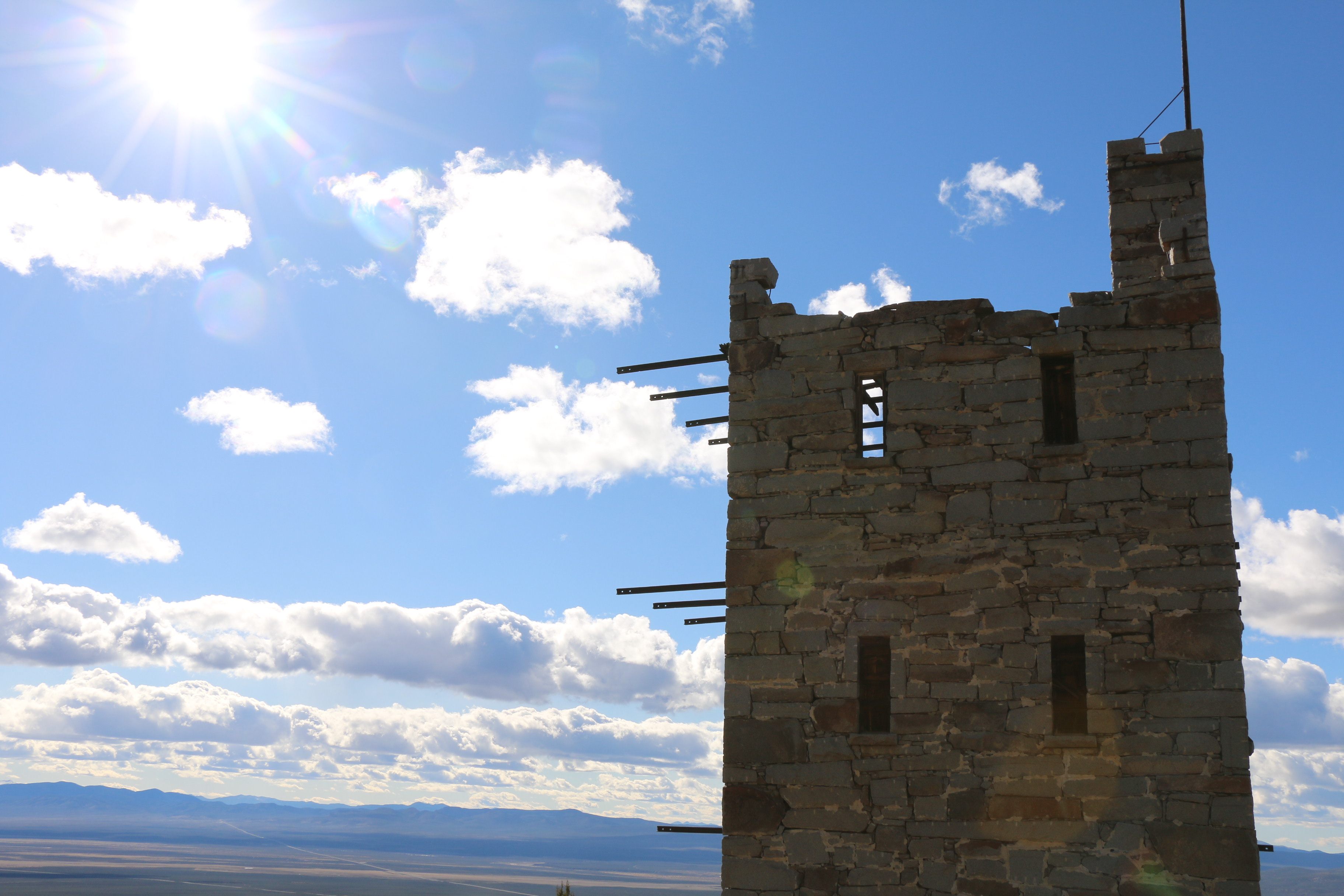 Found just past Austin, Stokes Castle was built in 1896 by railroad magnate who only lived in it for about a month.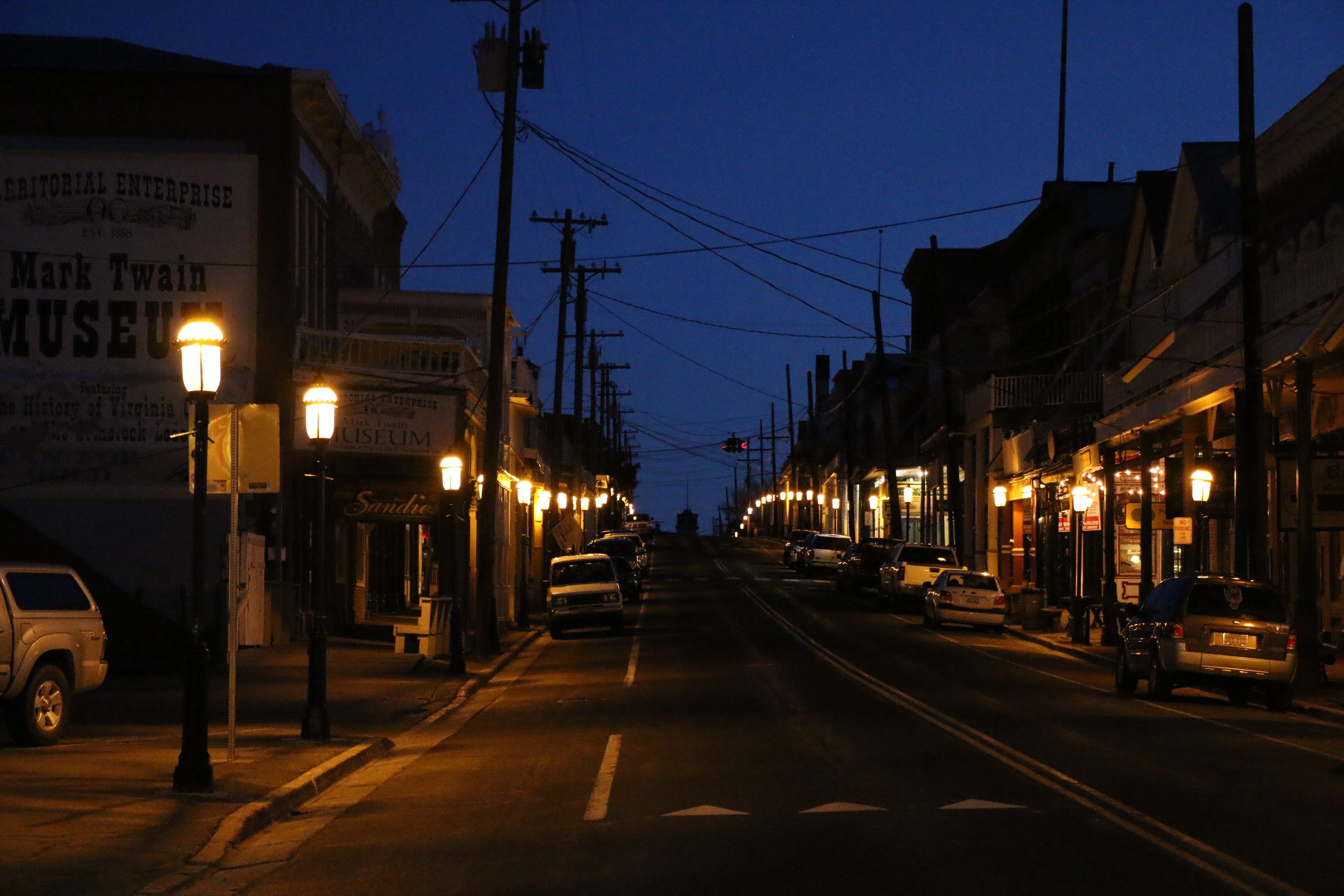 After a 300+ mile drive through some of the most beautiful mountain scenery in the West, we reached Virginia City. This was a boomtown that sprang up around the discovery of the Comstock Lode. It was also used as the setting for the 1960s TV Western Bonanza making the town famous nationwide.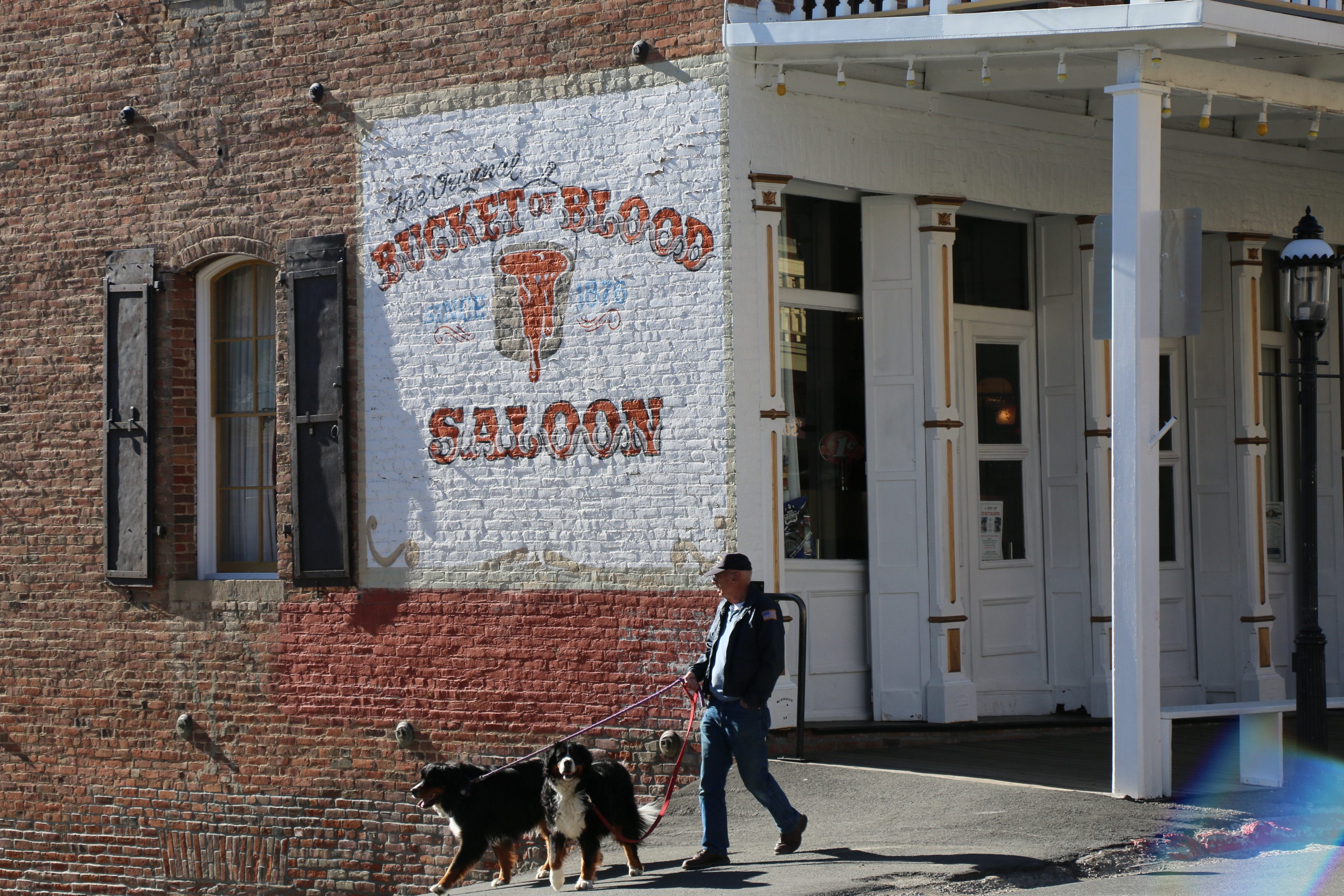 Among the many colorful Old West saloons along our route, none had a more evocative name than the Bucket of Blood Saloon.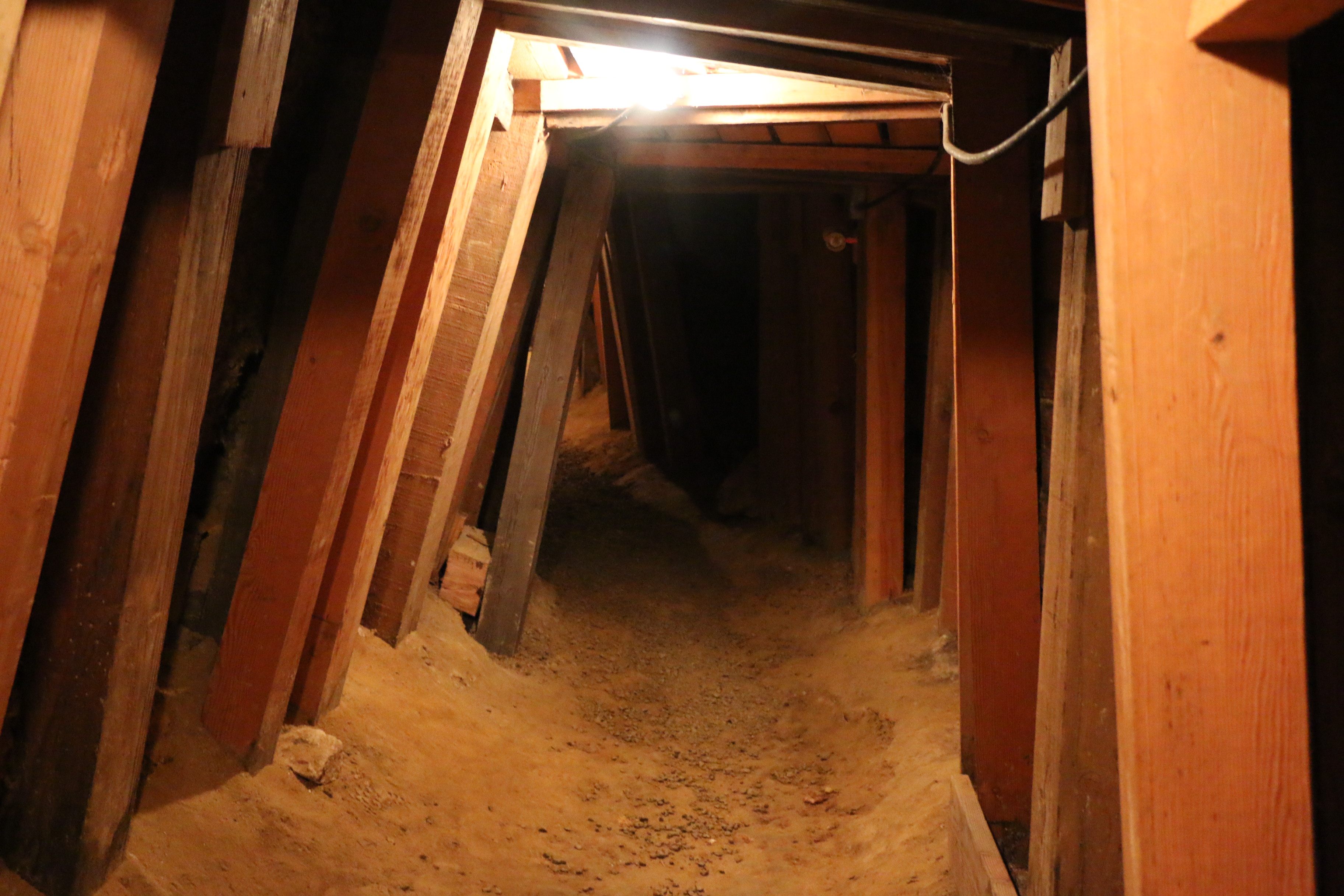 The Ponderosa Saloon combines nearly every aspect of Virginia City into one neat package. It contains both a bank vault from the 1860s and an abandoned underground mine, which is available for tours.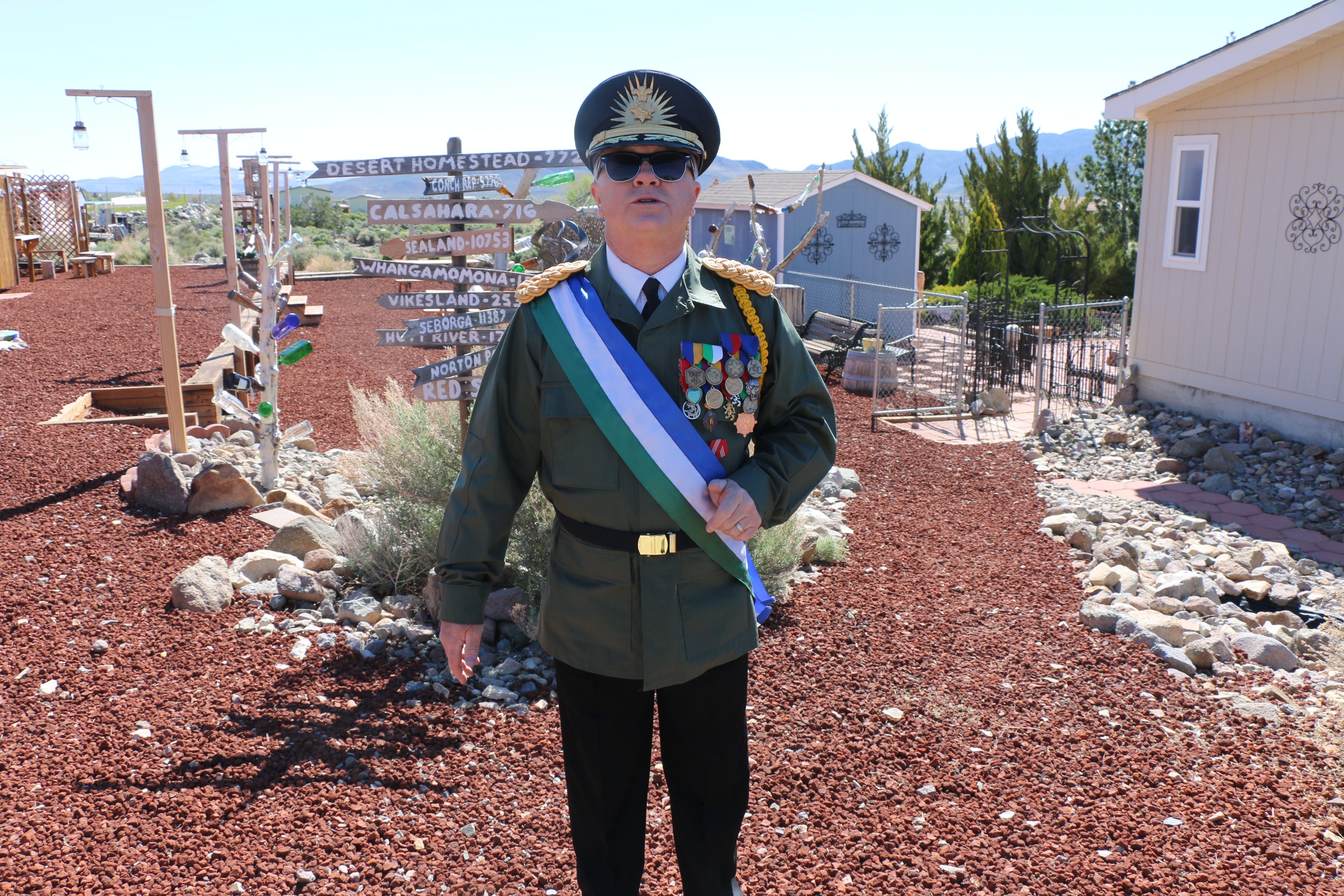 Not far out of Virginia City, is a tiny country with just over an acre of territory, centered around a small home known as the Government House. Run by Kevin Baugh and first established in 1962, the micronation of Molossia has many of the features of a larger nation-state. Although it must be pre-arranged, President Baugh gives tours wearing his Molossia uniform, complete with medals and a sash. If you bring a passport, it will be stamped, and you are welcome to exchange your US currency for the local monetary unit, which is cookie dough.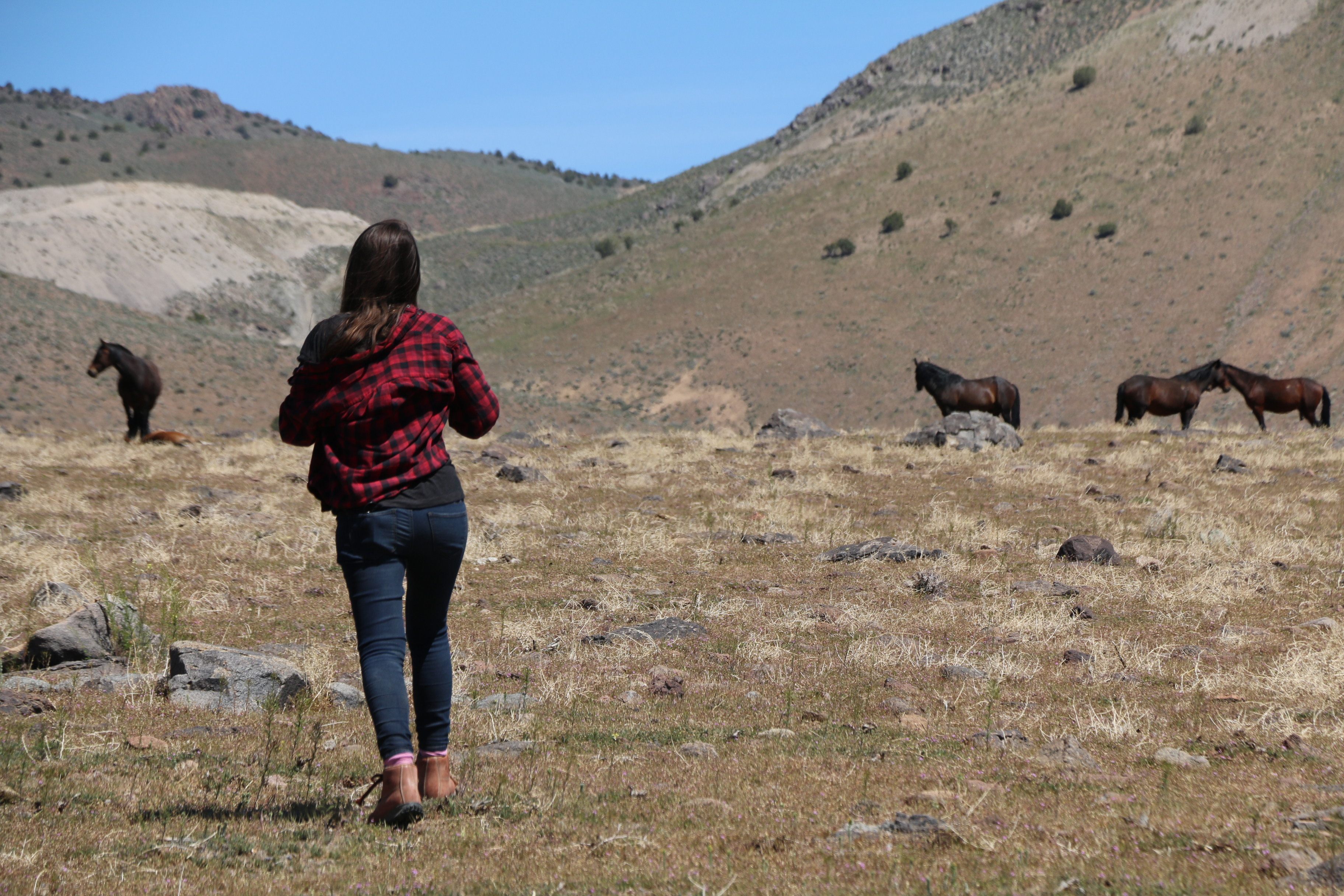 We met a gorgeous group of wild horses along the route from Virginia City to Reno.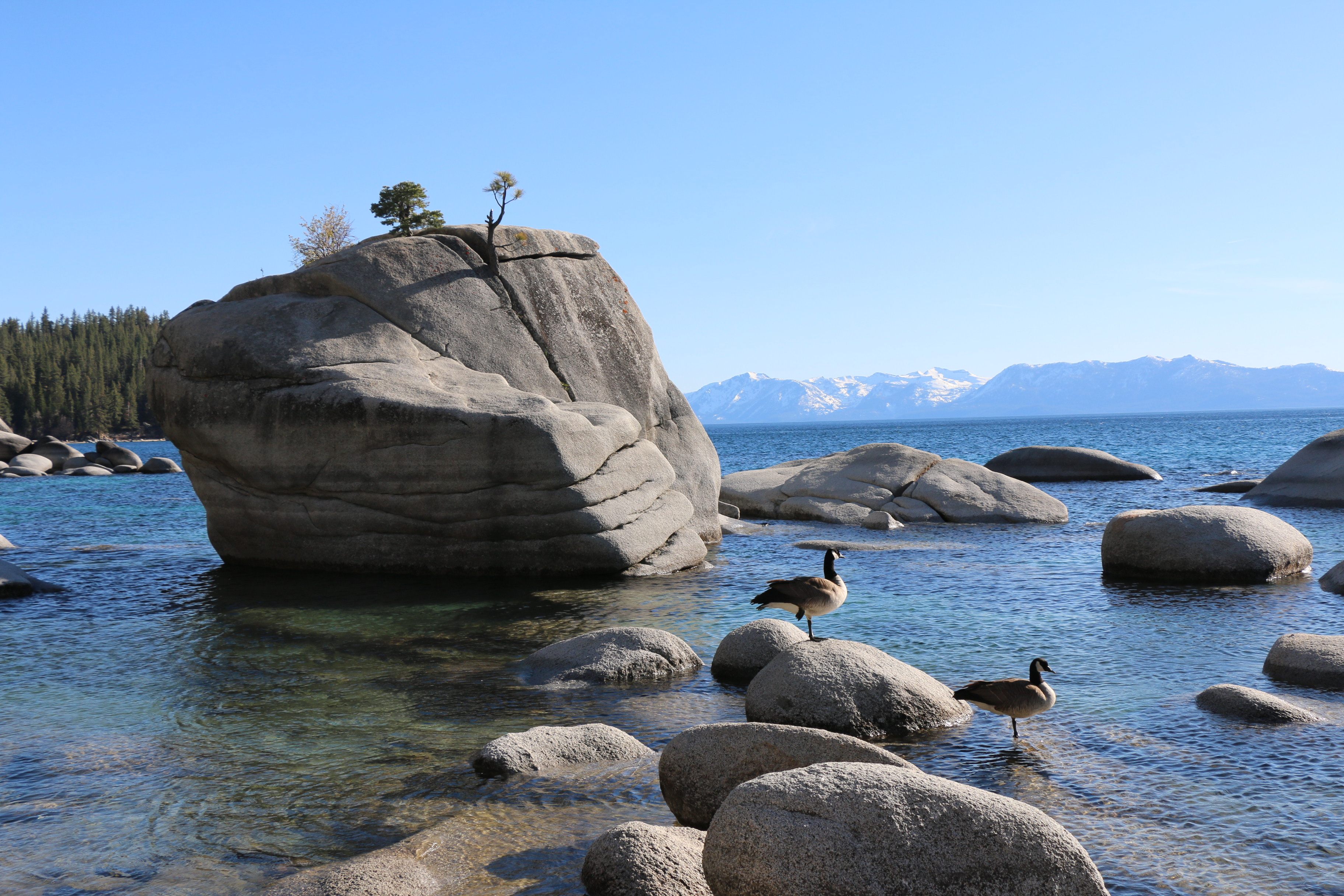 Along Route 28 on the Nevada side of Lake Tahoe, not far from Carson City, there are pristine beaches and impossibly scenic lookout points. Halfway between Hidden Beach and Sand Harbor is a large boulder with four small trees growing out of a crevice at the top, known as Bonsai Rock and beloved by nature photographers. 
After driving from Las Vegas to Tonopah, Tonopah to Great Basin National Park, the park to Elko, and Elko to Virginia City, we finally arrived in Reno, our last stop.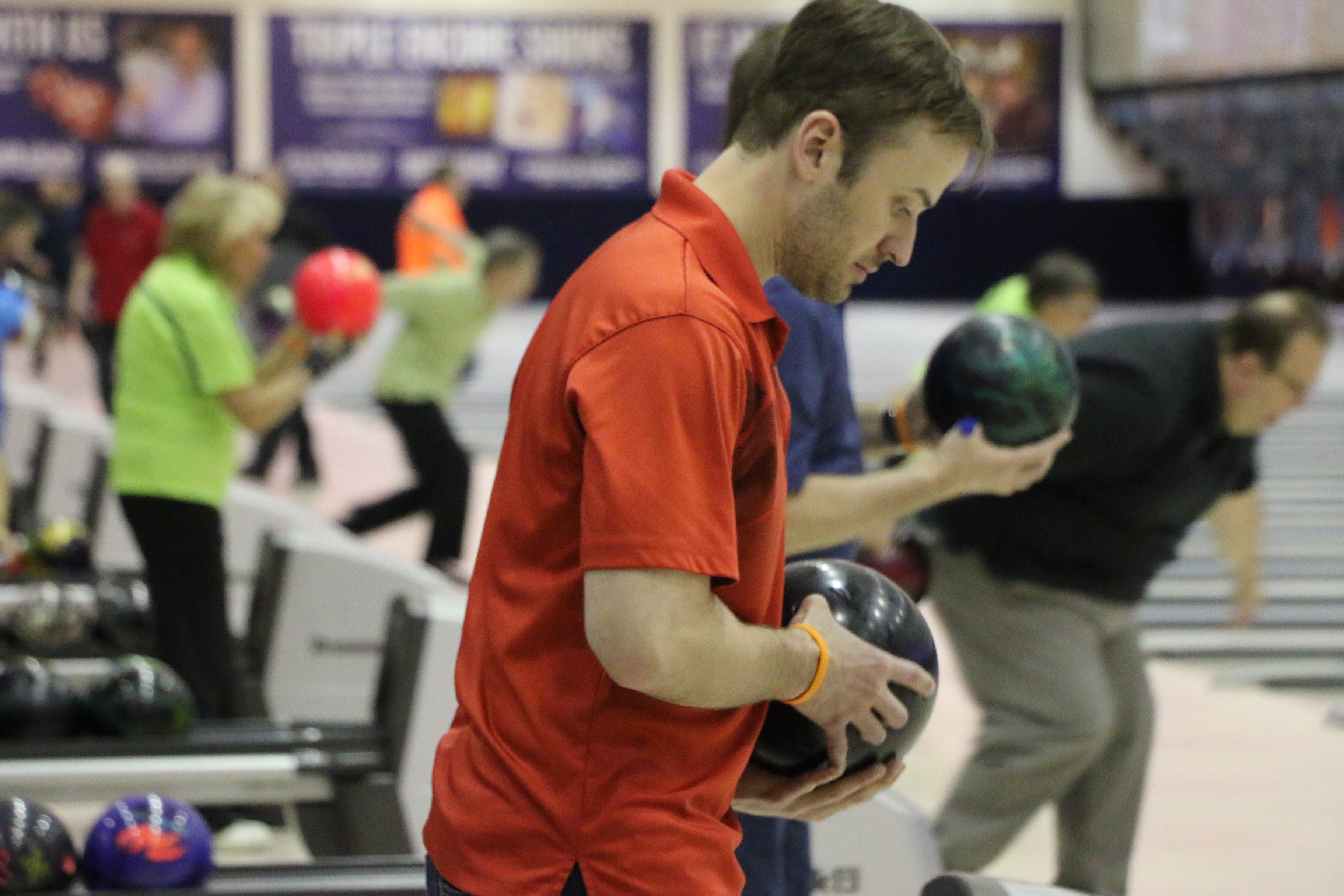 All lanes lead to Reno at the National Bowling Stadium. Five stories of polished, buffed and waxed bowling paradise are spread out over eight acres of floor space, including 78 tournament lanes, room for 1,200 bowling fanatics to watch, bowling-themed clubs, and even a movie theater. Its nickname, the "Taj Mahal of Tenpins," is no exaggeration. As it is meant for professional bowlers, it is not open to the public for bowling.
In the end, as we looked back on all the untaken turns, the just-out-of-reach ghost towns, and the undrunk beers in small town saloons, the only conclusion we could come to was that we had barely scratched the surface of what Nevada had to offer. 
Nevada is many things. It is a burlesque museum but also ancient, proudly-rooted trees in a national park. It is a lonely road through vast beauty and a neon-lit cowboy town. It is a clown motel and miniature greenery growing out of stone on a shimmering blue lake.
Above all, it's the feeling of hurtling across an incredible landscape and being free to go in whatever direction calls you. Driving through it, Nevada felt like more than just a state. It felt like a state of being.
This post is promoted in partnership with Travel Nevada. Head here to get started on your adventure.