Sold: A $44,000 Doghouse With a Hole in Its Roof
Rocky's home was struck by a rare meteorite, but don't worry, he's okay.
On April 23, 2019, at 9:07 PM, a meteorite struck a doghouse in rural Costa Rica. The doghouse's resident at the time, a German shepherd named Rocky, was soundly asleep inside when a fragment of a 59-pound space rock came flying through his rusty tin roof. The 10-ounce meteorite just barely missed the lounging Rocky, leaving a gaping seven-inch hole in its wake and destroying the doghouse's weathered wooden floor.* Professional meteorite hunters were on the scene almost immediately, having watched satellite images of the fireball and tracked it to its likely landing area. Eventually, some of these meteorite hunters met Rocky's owners, husband and wife Luis Gamboa and Esmeralda Alvarado, and worked out a deal to purchase the doghouse and the meteorite. Fast forward almost two years, and Rocky's former residence and the meteorite that hit it have garnered $65,520 at a Christie's auction. A London art gallerist purchased both objects at the online auction which concluded this week.
While $65,520 is a staggering amount of money to pay for a rusty doghouse with a hole in it, James Hyslop, head of Christie's travel, science, and natural history department, thought the doghouse and meteorite would go for much more. Bidding for both objects started at $100. Beyond that, Christie's "let the market decide where these things will land," says Hyslop. The doghouse, which Christie's estimated to be worth $200,000 to $300,000, ended up selling for $44,100. The meteorite came somewhat closer to expectations, selling for $21,420 (its estimate was between $40,000 and $60,000).
"I was personally disappointed," says Darryl Pitt, a meteorite collector who acted as the go-between for the meteorite hunters who tracked down the doghouse and Christie's in addition to pulling together other objects for the auction. "Someone got an unbelievable deal." Pitt guesses the bargain price may be a reaction to the uncertain times brought on by the coronavirus pandemic and Russia's now-realized invasion of Ukraine. Still many of the meteorites on offer at the same sale went for well beyond even their highest estimate.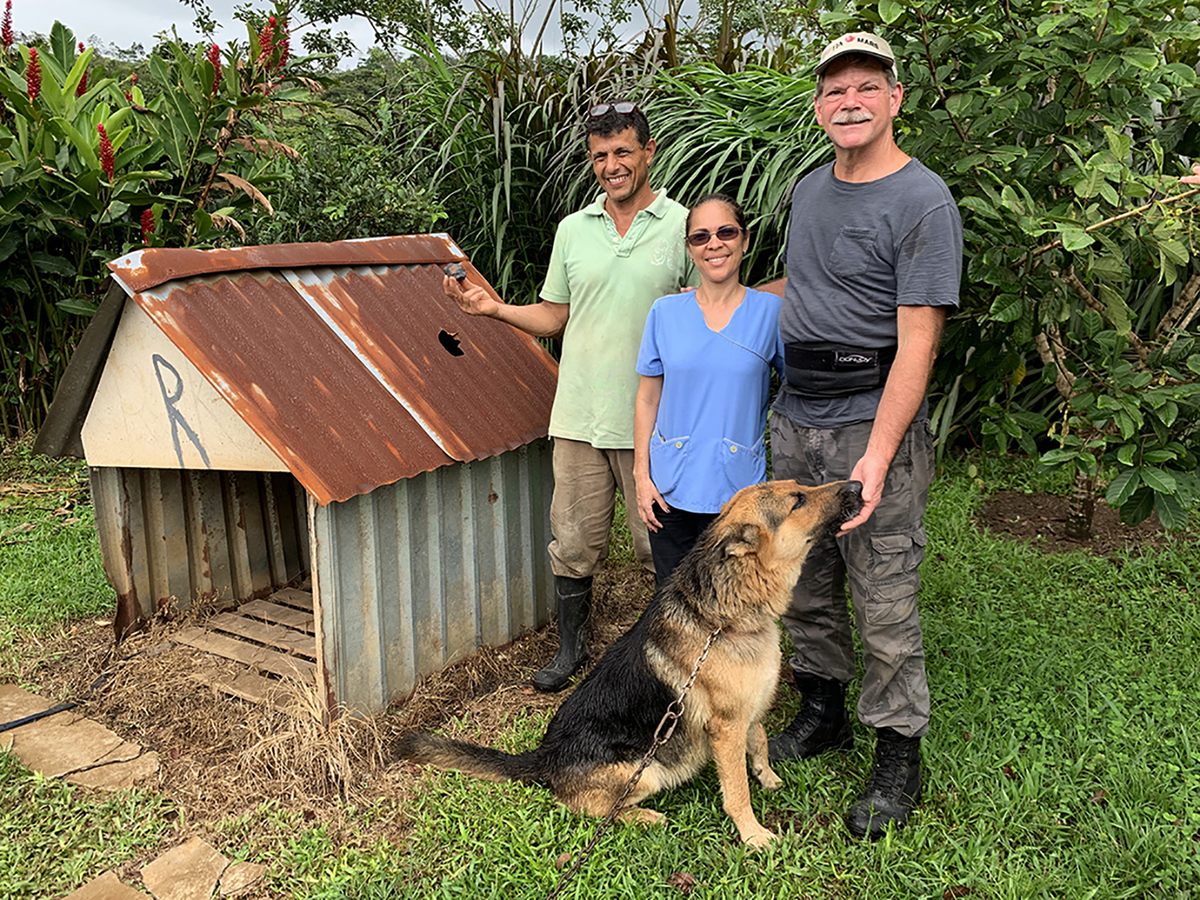 Meteorites, like the approximately 60 that went up for auction alongside the doghouse, are exceedingly rare. Most burn up in the atmosphere before ever touching down on Earth. Those that do hit our planet mostly fall in the ocean or in inaccessible places. If you add up the mass of all the meteorites that have ever been discovered, it'd still be less than the amount of gold mined in one year.
Objects that have been hit by meteorites are often auctioned off for astronomical prices, explaining Christie's expectation that Rocky's doghouse would be worth the median cost of a human house in the United States. In 2007, an elderly woman's steel mailbox, which had been struck by a meteorite in Georgia in 1984, sold at auction for $83,000. But perhaps the most famous object ever struck by a meteorite was a 1980 cherry red Chevy Malibu. On October 9, 1992, several hundred Peekskill, New York, residents had gathered in the stands for a high school football game when a brilliant fireball flashed across the sky before crashing into the Chevy. In 2010, the car sold for $230,000 and has appeared in museum exhibits from Paris to Germany to Japan. "The doghouse is going to be every bit as iconic an object" as the mailbox and Chevy, says Pitt, just given how rare it is for an object to be hit by a meteorite.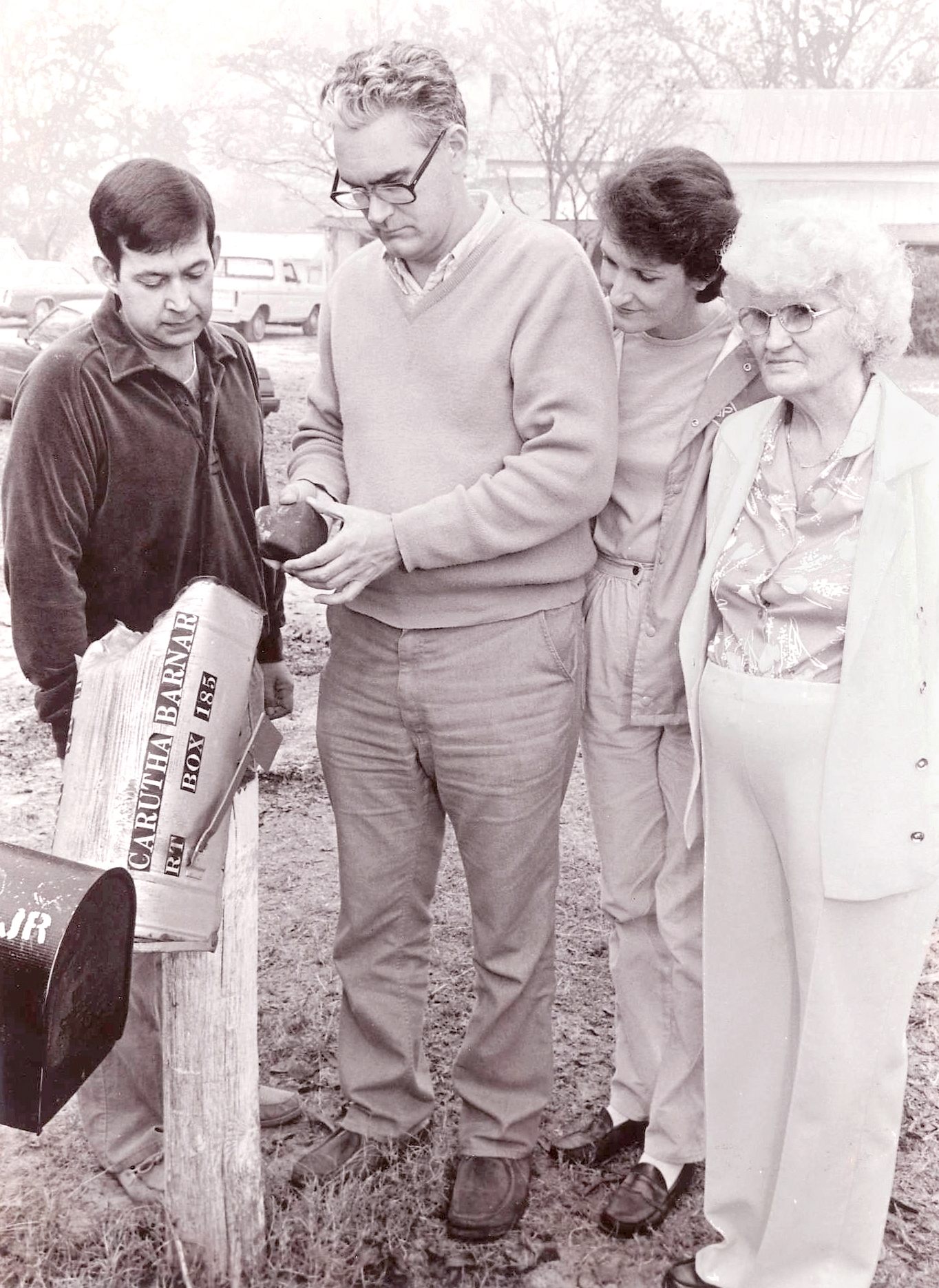 What's more, the meteorite that plummeted into Rocky's home in 2019, named the Aguas Zarcas meteorite for the Costa Rican district where it landed, isn't any ordinary rock. It's known as a carbonaceous chondrite or CM2. CM2s are some of the oldest objects floating in our solar system, dating back 4.7 billion years—older than our entire solar system.
CM2s' "composition is rather similar to the surface of the sun in terms of the elemental abundances," says University of California Los Angeles meteorite researcher Alan Rubin, who helped fact check the auction item's description. If you were to take away the sun's hydrogen and helium, the husk you'd be left with would have the same elemental makeup as the Aguas Zarcas meteorite. The sun and the planets were made when meteorites like the Aguas Zarcas meteorite fused together to create larger celestial bodies.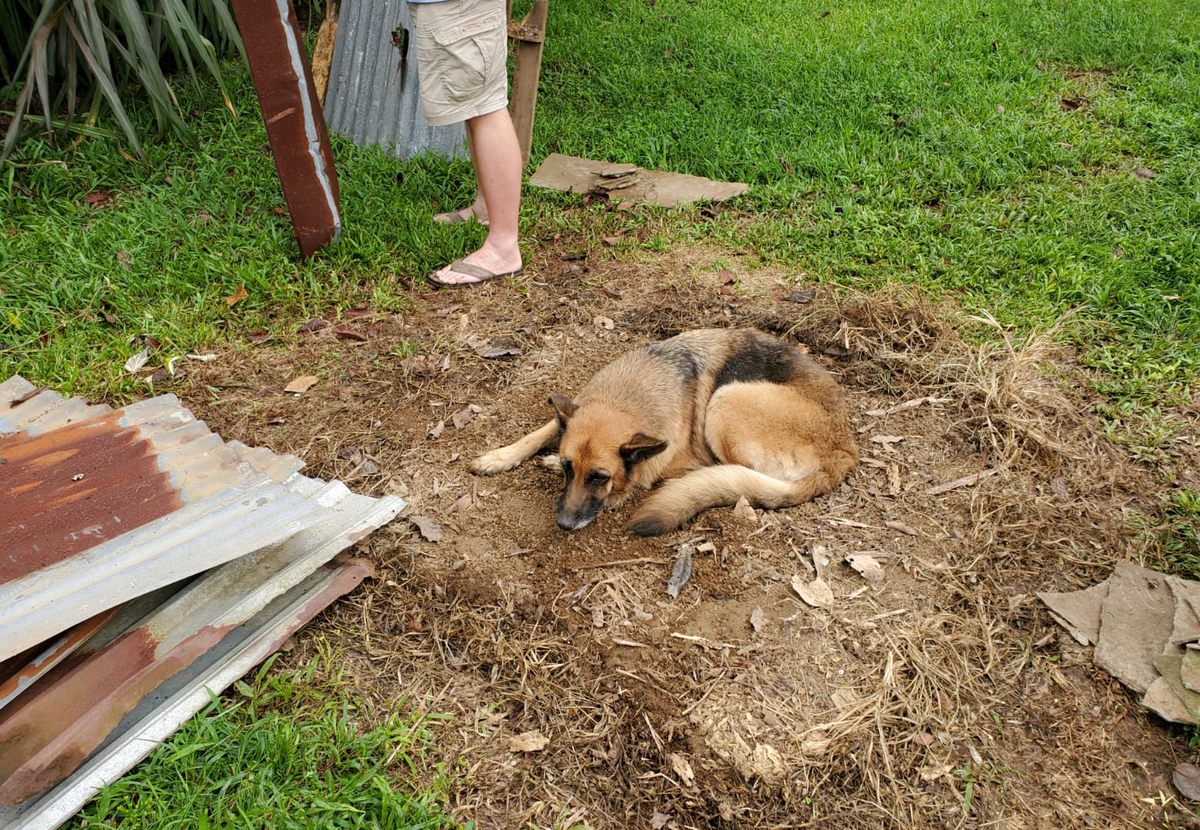 This type of meteorite also has amino acids, Rubin explains. From amino acids come proteins and from proteins come life. "Finding extraterrestrial amino acids in carbonaceous chondrites brings forth the possibility that they may have been involved in seeding the early Earth with some of the raw ingredients necessary for life," says Rubin. This meteorite, and other CM2s like it, might be the reason life on Earth exists. The Aguas Zarcas meteorite that struck Rocky's doghouse is the second largest CM2 ever retrieved.
In recent decades, people have become more and more interested in meteorites and their collection. Rubin posits this may be because rarer and thus more expensive meteorites have been found in recent years, garnering the attention of collectors. There's also something otherworldly about meteorites, literally. As Rubin puts it, meteorites offer a "visceral understanding of our place in the universe." Hyslop echoes the sentiment: "Having these breathtakingly beautiful objects that come from outside our own world and our own existence, it really captures people's imagination."
*Correction: An earlier version of this story misstated the weight of the meteor and the fragment that struck the doghouse.