Watch Austrian Train Workers Leap to the Rescue of a Snowed-In Goat
After their wave of plowed snow stopped it in its tracks.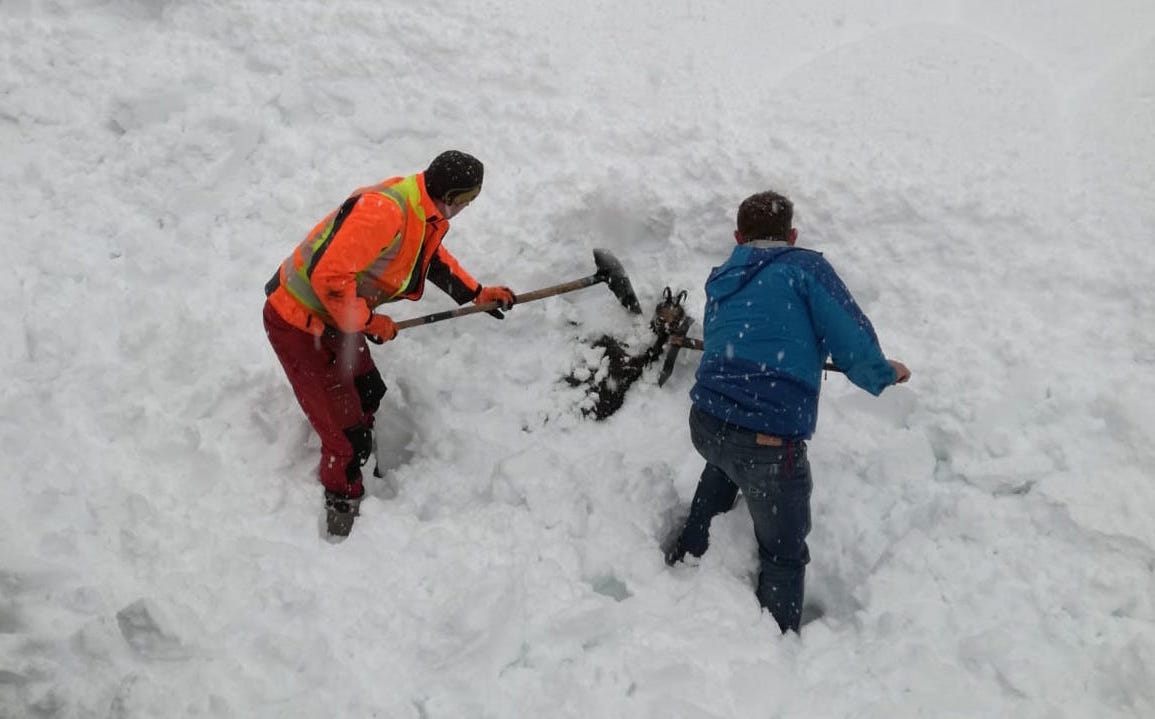 Unusually heavy snowfall has swept across Austria—and much of northern Europe—in early 2019. Traffic has been stalled, trees have fallen, and there have been both deaths and near-misses. On January 9, for example, police rescued six German teenagers from an avalanche in the Austrian Alps.
The same day, Austrian Federal Railway workers were clearing snow from tracks in Styria, an alpine region south of Vienna, when they spotted something else in need of help. In the midst of what railway spokesperson Bernhard Rieder calls a "frantic snow situation," the workers spotted a chamois, or wild alpine goat, that got buried by the snow pouring off the plow locomotive.
The driver quickly stopped the operation, and five railway workers jumped from the train to free the stuck goat, wielding their shovels carefully to keep from harming the animal. It takes a minute, since the chamois was completely buried, but be sure to stick around for the ending.