A Colony of Bats Has Moved Into a Triceratops
It's put the ancient herbivore in a bit of an awkward position.
Life is stirring among the dinosaurs of North Devon, England. Deep in the belly of a giant fiberglass triceratops, on display at Combe Martin Wildlife and Dinosaur Park, eight rare lesser horseshoe bats have made a home.
Bats nesting in fibreglass dinosaur 'definitely a first'… https://t.co/elZuKNqnX8 pic.twitter.com/pP3qd1eDJm

— Spotlight (@BBCSpotlight) August 14, 2017
The dinosaur in question is 13 feet tall and one of the older models in the park. It's thought the bats snuck in through a hole in its stomach and found an unexpected dream home inside—a safe, dry place to while away the daytime in peace, before heading out at night to forage for insects.
Bat experts and enthusiasts, including the local Devon Greater Horseshoe Bat Project, are delighted at the recent relocation. "It shows how opportunistic bats can be," Ruth Testa, from the project, told the BBC. "It's encouraging to find them somewhere that's so well used and has so many people passing by."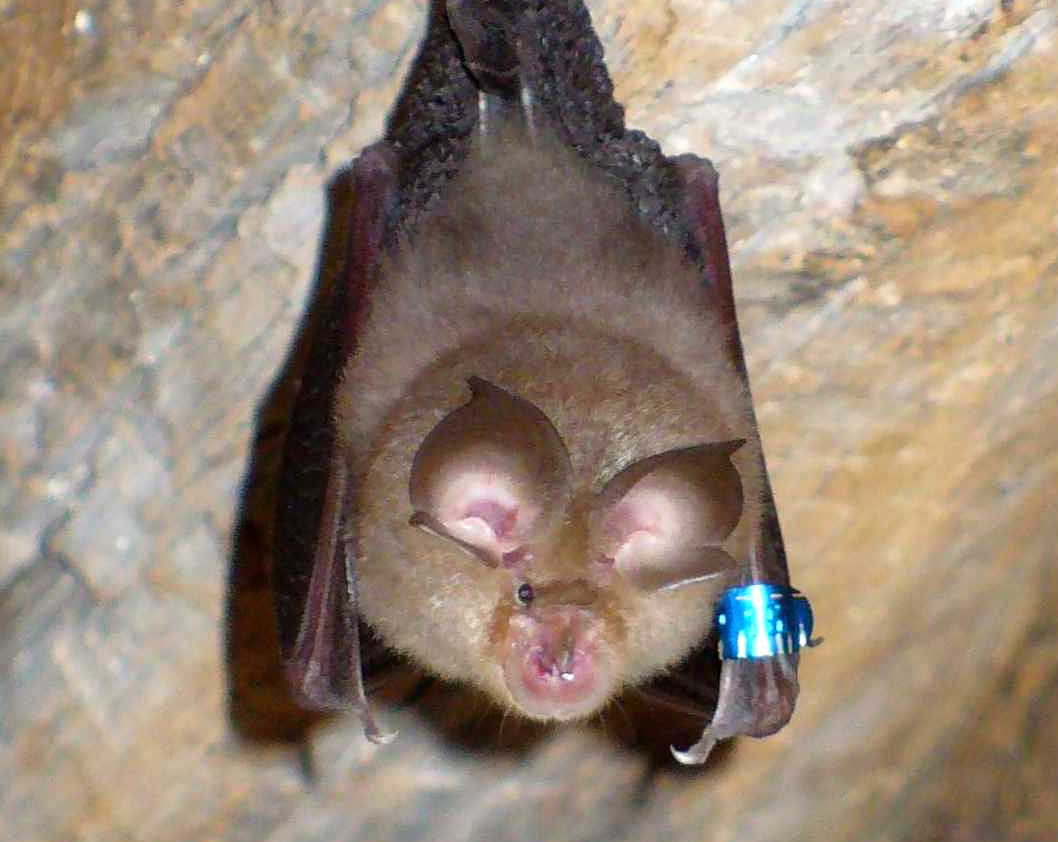 Volunteers from the project had been invited to the park to look for possible roosts. "We could never have guessed where they would be living," Testa told Devon Live. "To find them hanging out inside a model of a triceratops came as a big surprise."
Though not technically endangered, lesser horseshoe bats have been at risk in the United Kingdom for some time. A rise of insecticides has made their provender of choice less available, while industrialization has destroyed many of their preferred roosts and foraging spots. A triceratops isn't the most obvious alternative, but it looks like winging it has worked out well for them.