20 Beautiful Carousels That Aren't Horsing Around
Atlas Obscura readers share their favorite vintage and retro amusement rides.
Carousels are the gold standard of vintage and retro amusement rides. What they might lack in thrills they make up for in design, charm, and ornate craftsmanship. From the 143-year-old Flying Horses Carousel in Massachusetts, to the blinding lights of the example at Wisconsin's House on the Rock, to the nightmare creatures of France's Carrousel des Mondes Marins, all over the world, carousels are still inspiring wonder and curiosity with a few simple revolutions. We recently asked the readers in our Community forums to tell us about their favorite carousels, and the responses were about as delightful as the carousels themselves.
Check out a selection of our favorite submissions below, and if you have a favorite carousel of your own that you'd like to share, head over to the forums and keep the conversation going! Take these beauties for a spin!
New York, New York
"The SeaGlass Carousel in New York City at Battery Park is spectacular!" — rdejam
---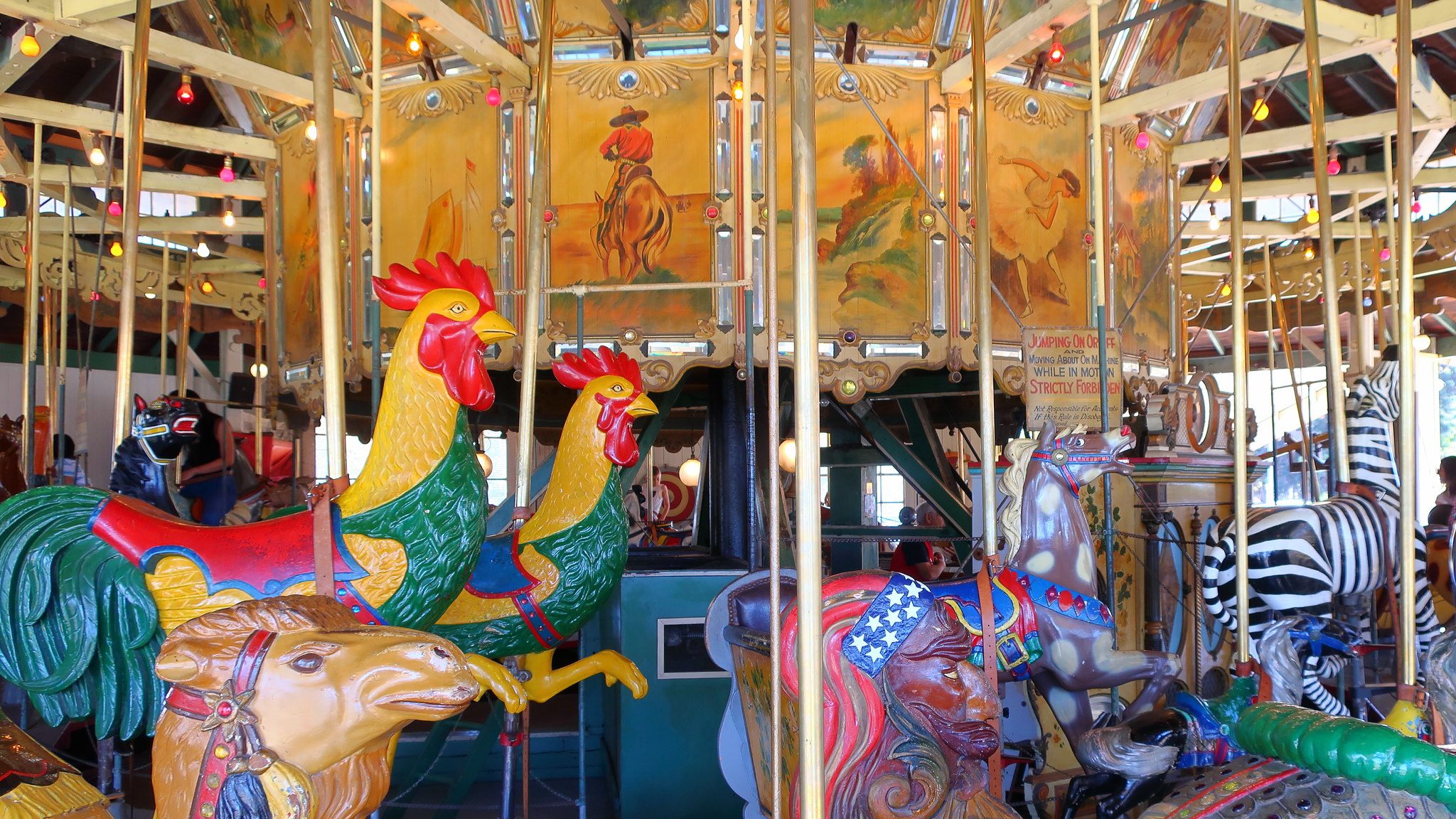 Balboa Park Carousel
San Diego, California
"I live in San Diego and have ridden the carousel in Balboa Park for 65 years. It is one of the few that still lets you try to catch the brass ring to get another free ride. The 1910 carousel, adjacent to the San Diego Zoo, has a menagerie of animals and all but two pairs are original, with hand-carved European craftsmanship. Originally built in New York City, and sent to Los Angeles, it was moved to Coronado in 1915, and then to Balboa Park in 1922." — kld123
---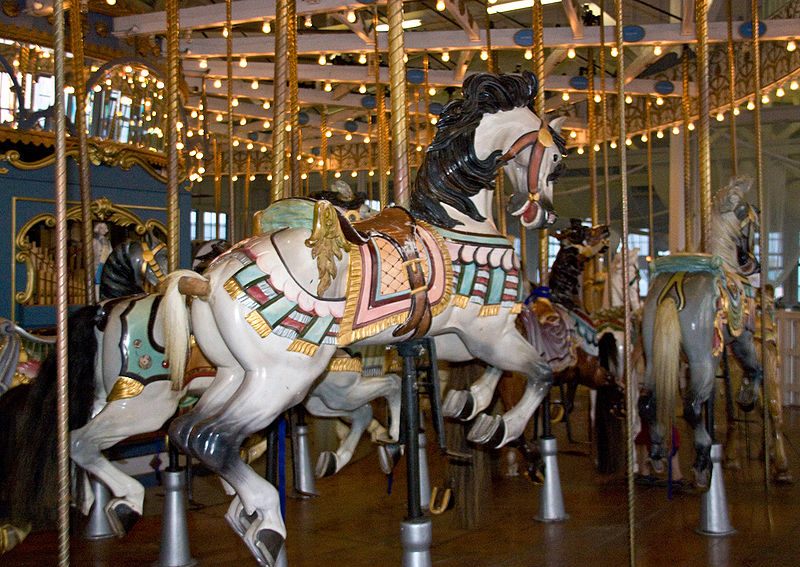 Carousel at Lighthouse Point Park
New Haven, Connecticut
"A lovely folk art carousel, built in 1916 and painstakingly restored in the 1980s. It's on the National Register of Historic Places. We lived in New Haven for many years, and brought our kids, and then our grandkids, to it regularly." — quark613
---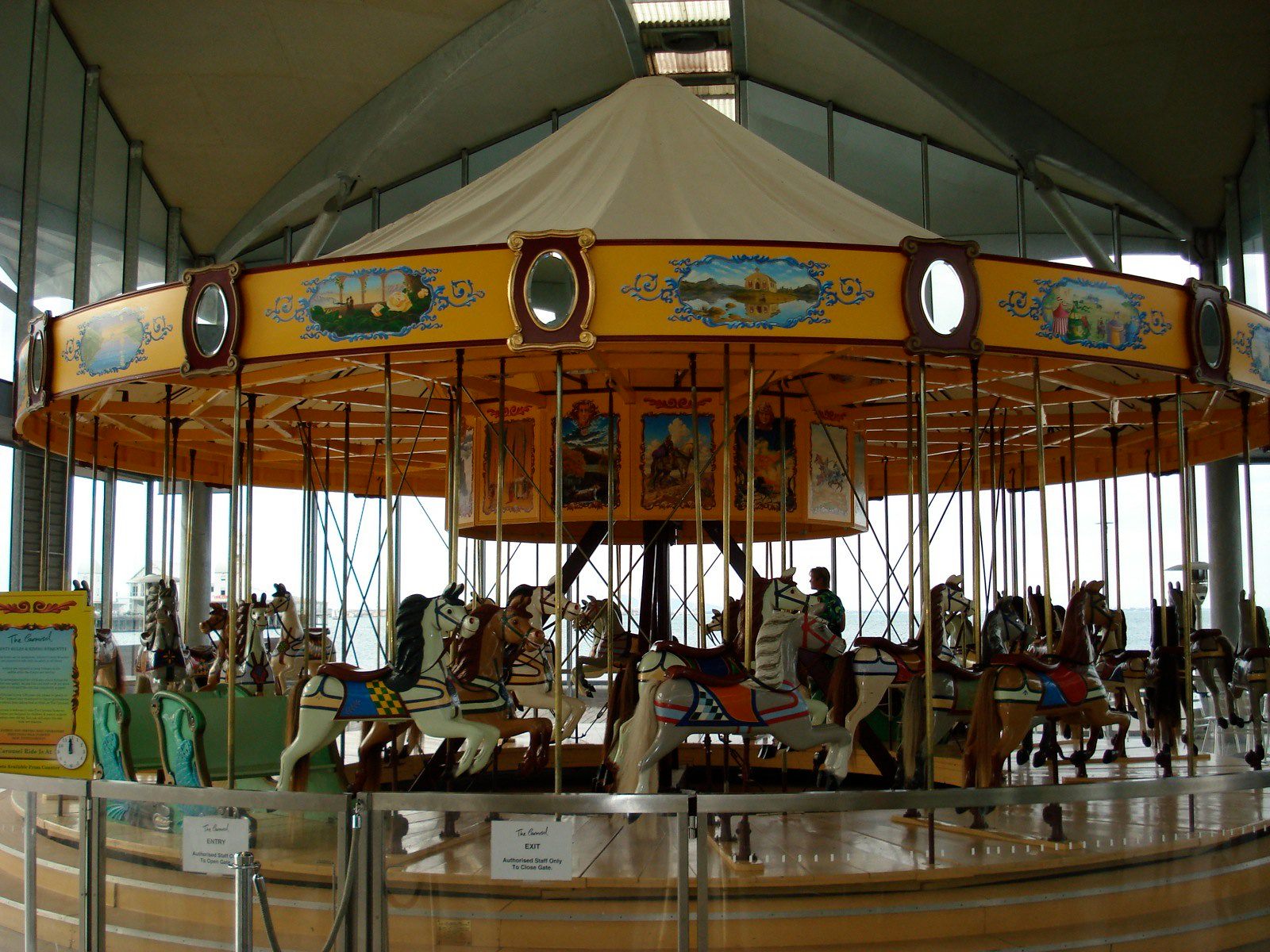 The Carousel
Geelong, Australia
"There is a wonderful, restored carousel in Geelong, Australia! I have never ridden it but have seen it a few times." — KatrinaF
---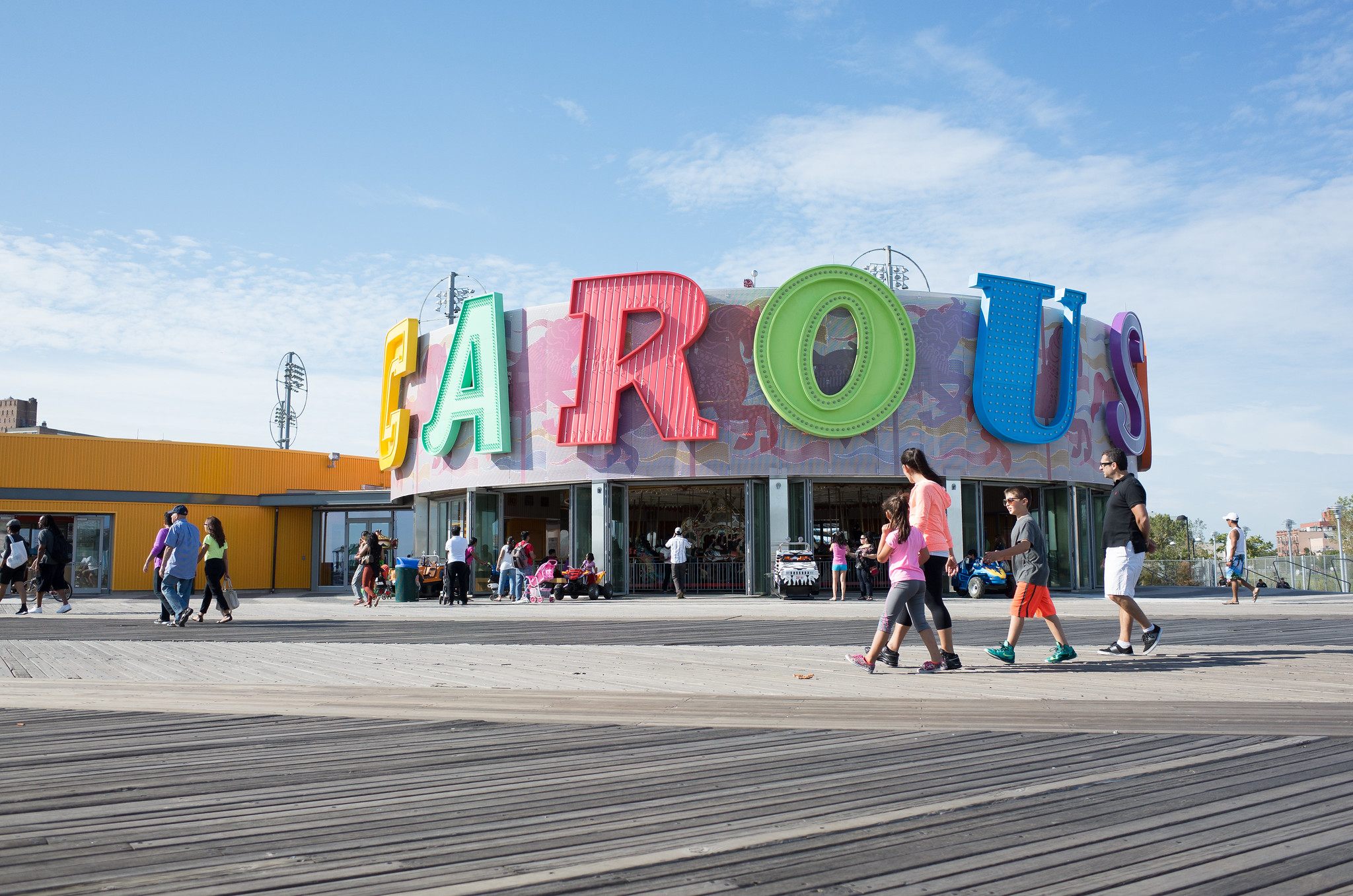 B&B Carousell
Brooklyn, New York
"The historic carousel in Coney Island. One of the oldest, and originally it was on Surf Avenue. It was [restored] and came back bright and shiny and no longer the carousel I knew as a child. It now lives in a cage on the boardwalk." — sharonstepman
---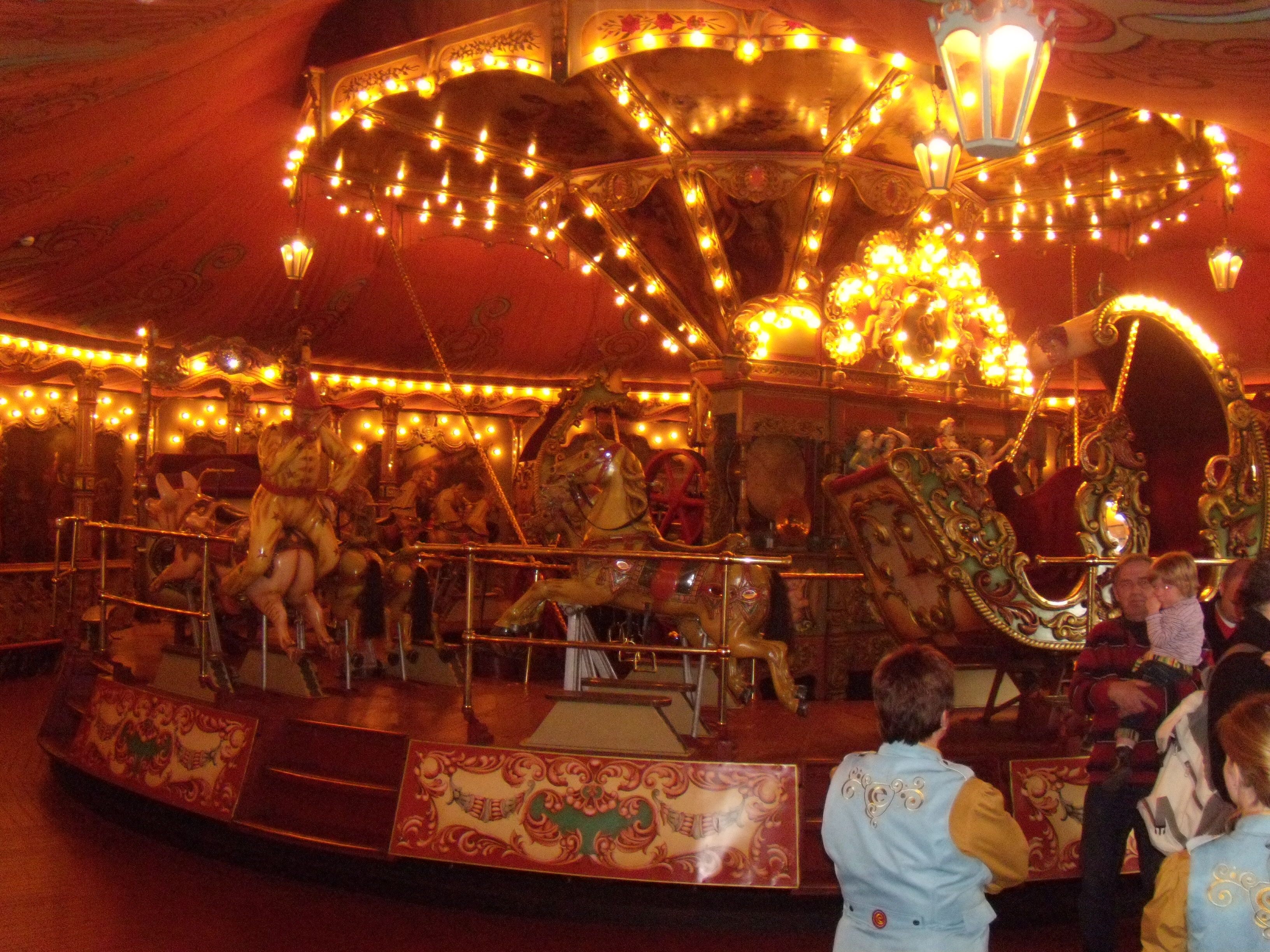 Stoomcarrousel
Kaatsheuvel, The Netherlands
"At Efteling, an amusement park in the Netherlands, is an old, indoor steam carousel. It was built in 1895 and later on, it was bought by the park. It's located in a big hall and is surrounded by a bar decorated in carnival style." — sprom
---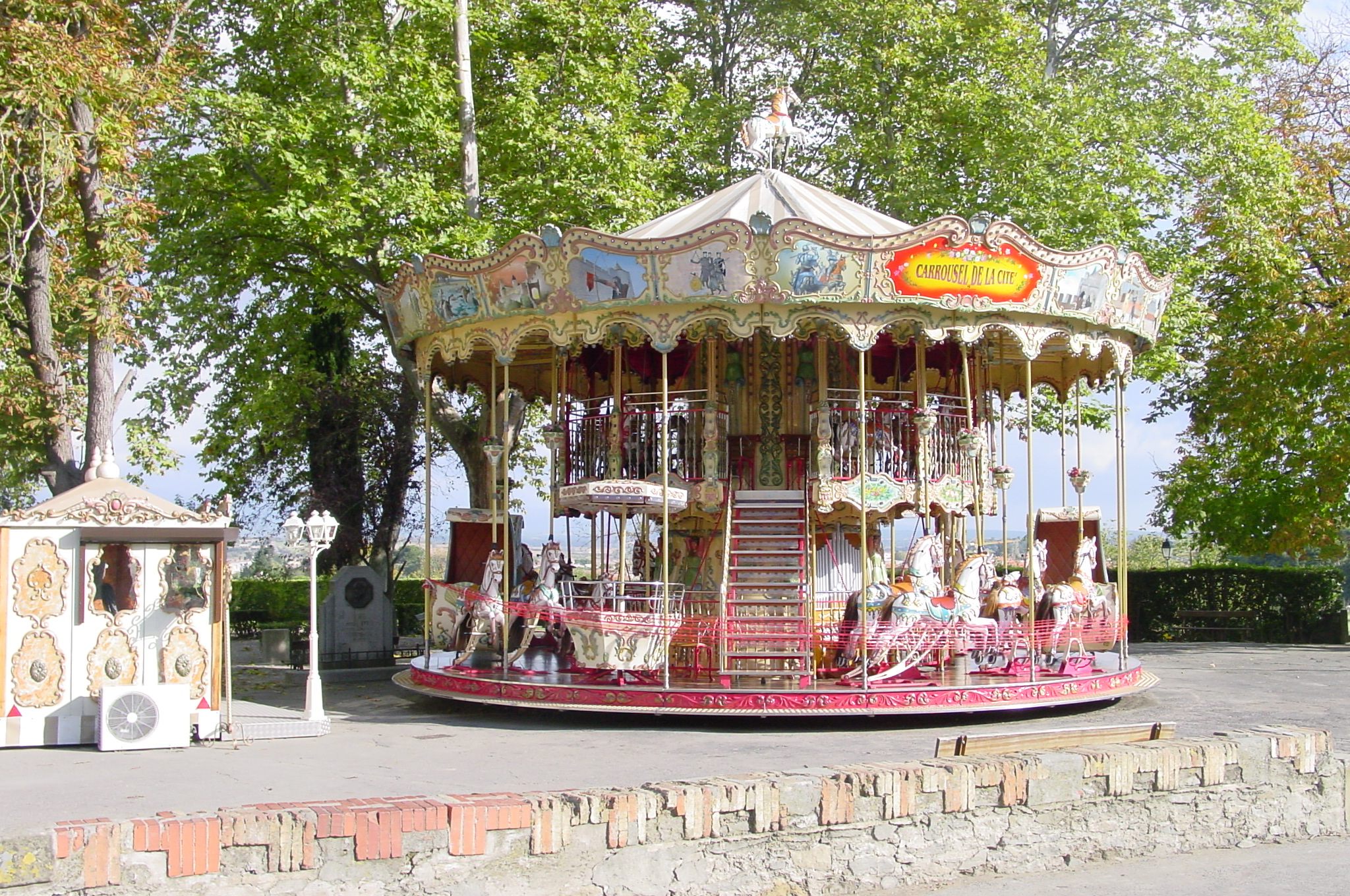 Carousel de la Cité Carcassonne
Carcassone, France
"A two-story, beautiful one!" — tawnyah
---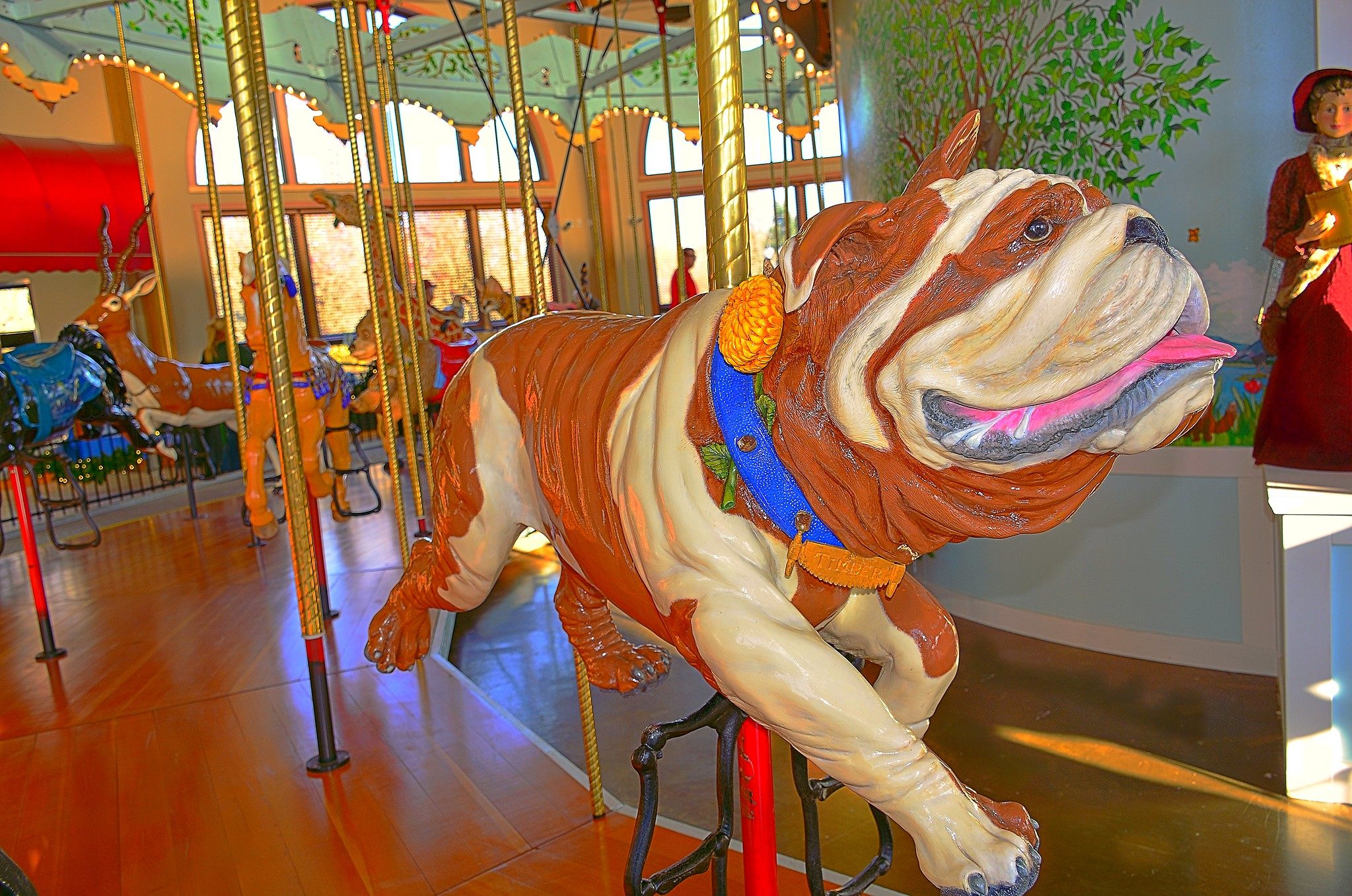 Albany Carousel
Albany, Oregon
"There is a wonderful carousel in Albany, Oregon, a small town off the Interstate 5 corridor, between Corvallis and Salem. Building the carousel has been a real community-driven project, and all the animals and decorations are hand-carved and hand-painted. It runs on a restored 1909 mechanism. Very neat." — PembridgeW2
---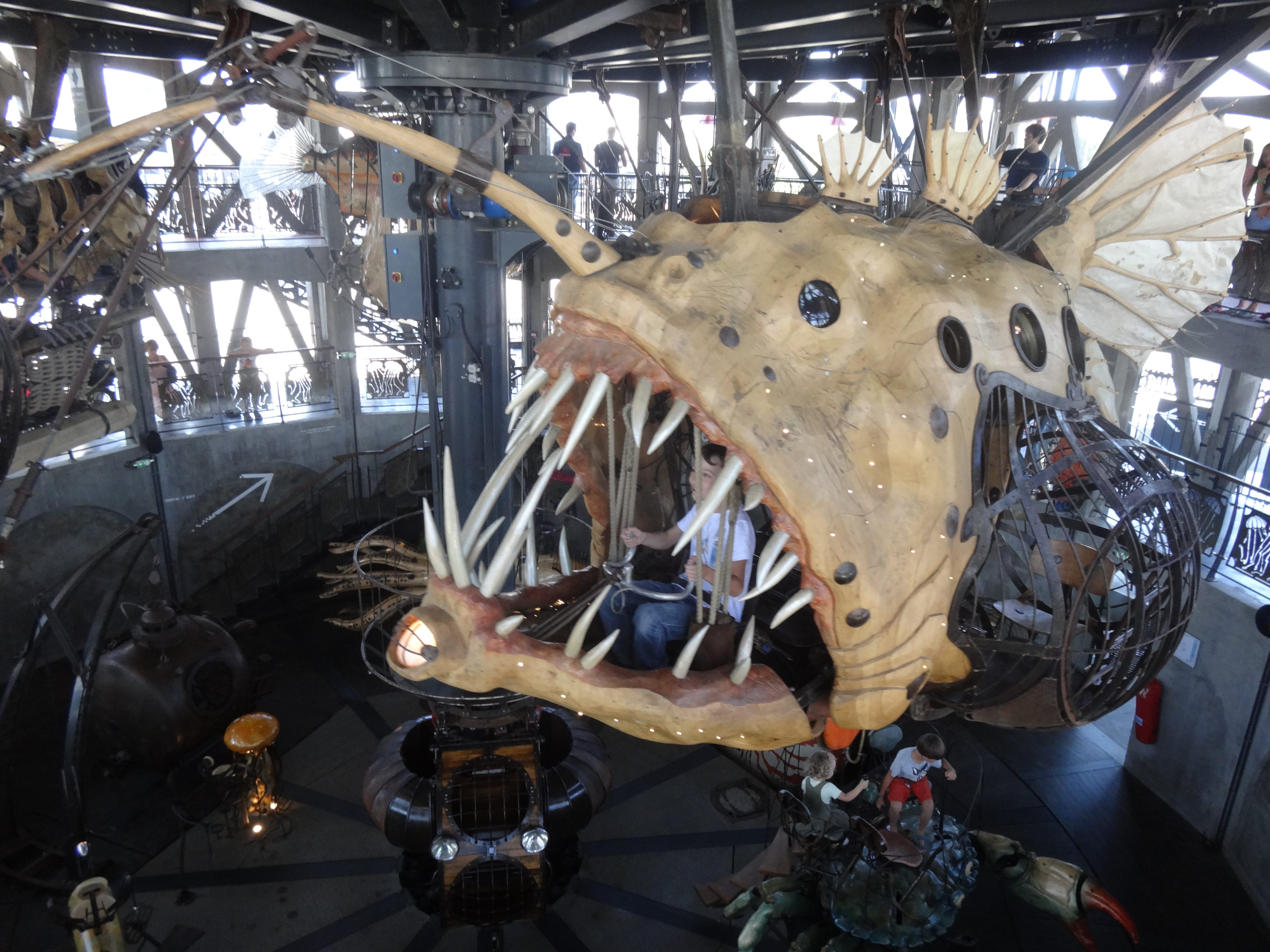 Nantes, France
"The Carrousel des Mondes Marins in Nantes. A three-story, steampunk-style carousel themed around marine life." — Roi_des_Platanes
---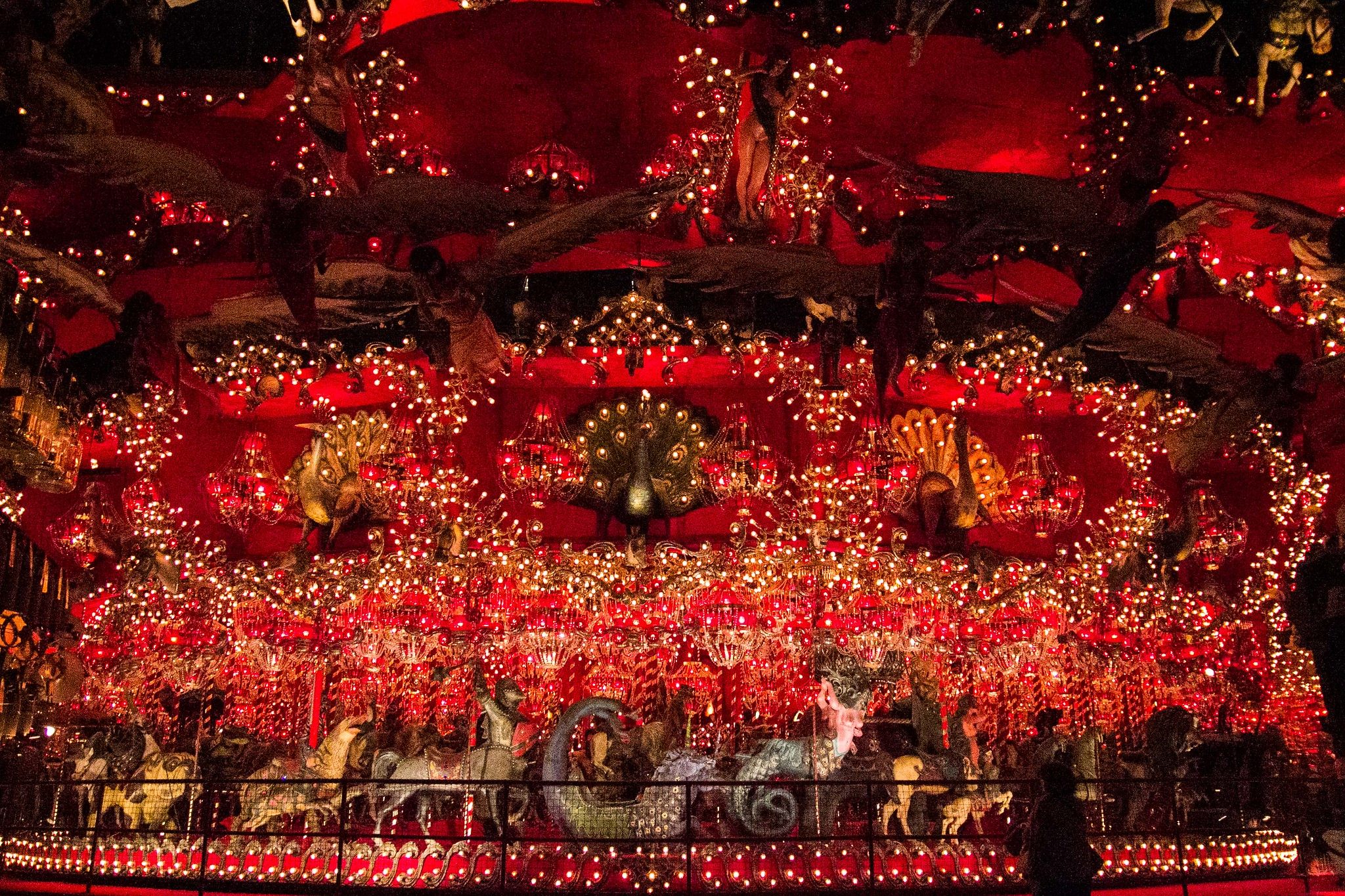 Spring Green, Wisconsin
"The House on the Rock has a magnificent carousel in one of its galleries, surrounded by angels!" — johnlcole7745
---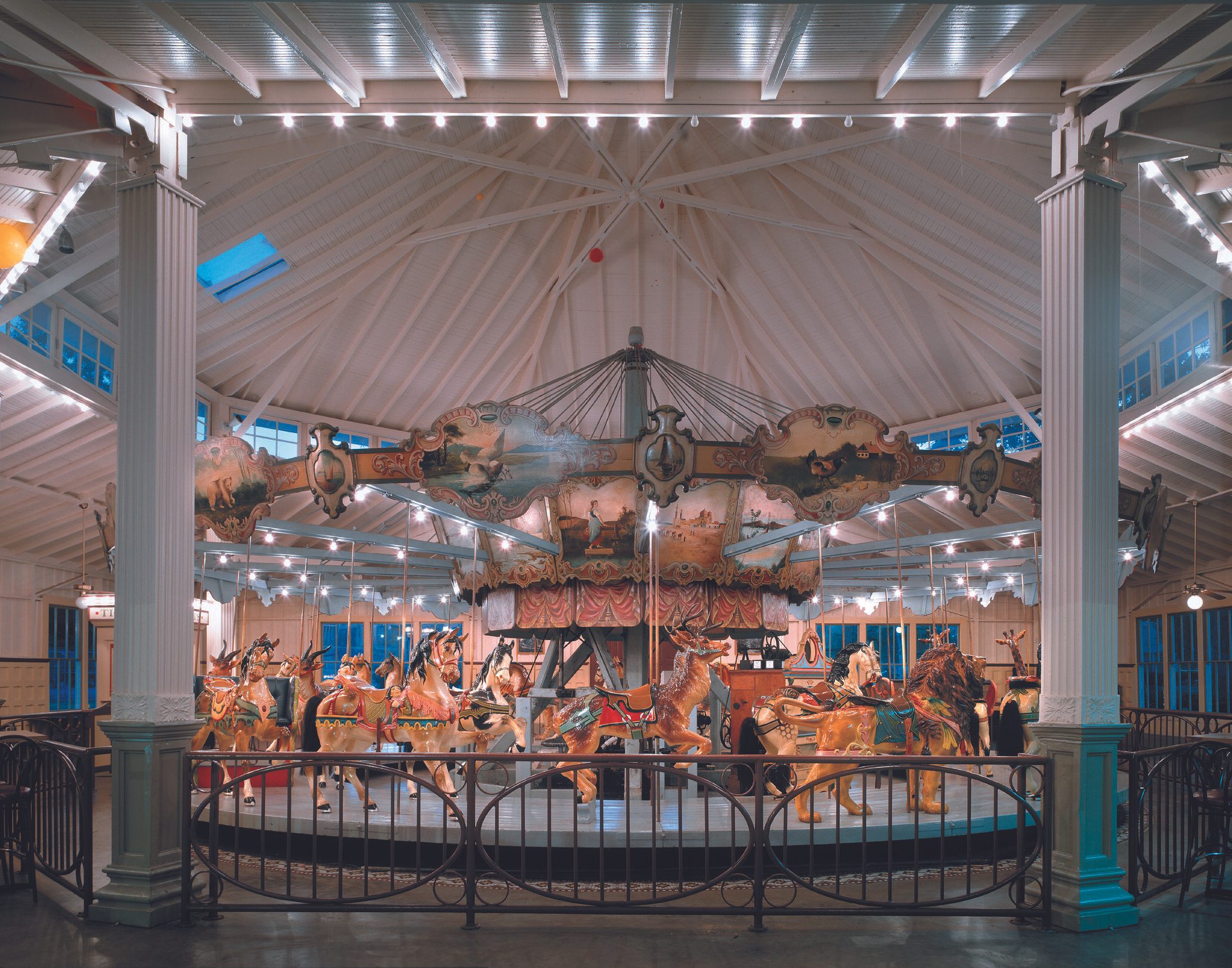 Dentzel Carousel
Meridian, Mississippi
"The Dentzel Carousel in Meridian, Mississippi, is on the National Register of Historic Places. Manufactured in 1896 by Gustav Dentzel, it's one of the few remaining carousels from its era." — caj411
---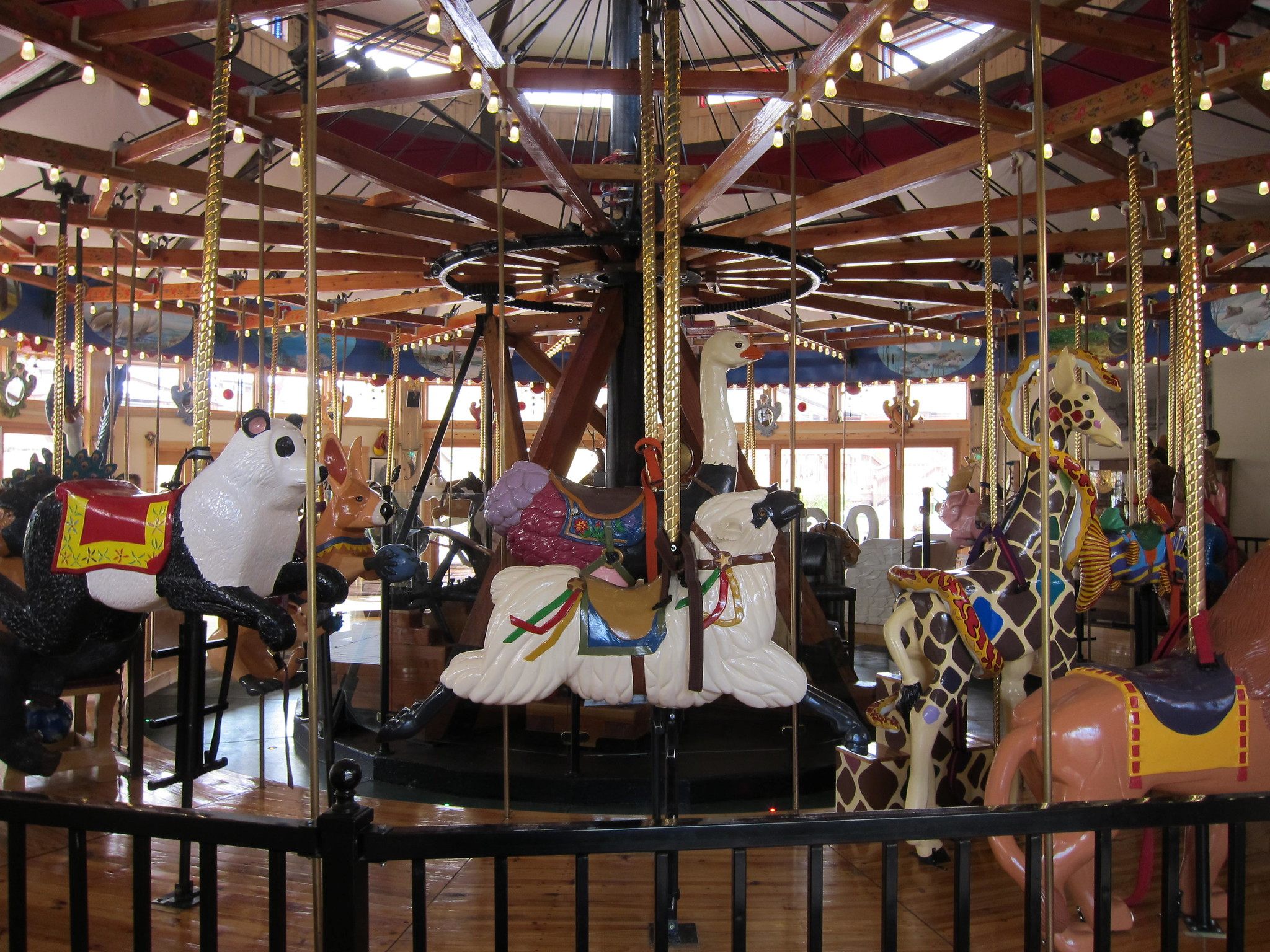 Nederland, Colorado
"It was constructed using a framework and the running gear of a 1910 carousel from Utah. The animal carvings are all recent, carved by local Vietnam vets. A great place to visit … truly a happy place!" — morrisseyshawn
---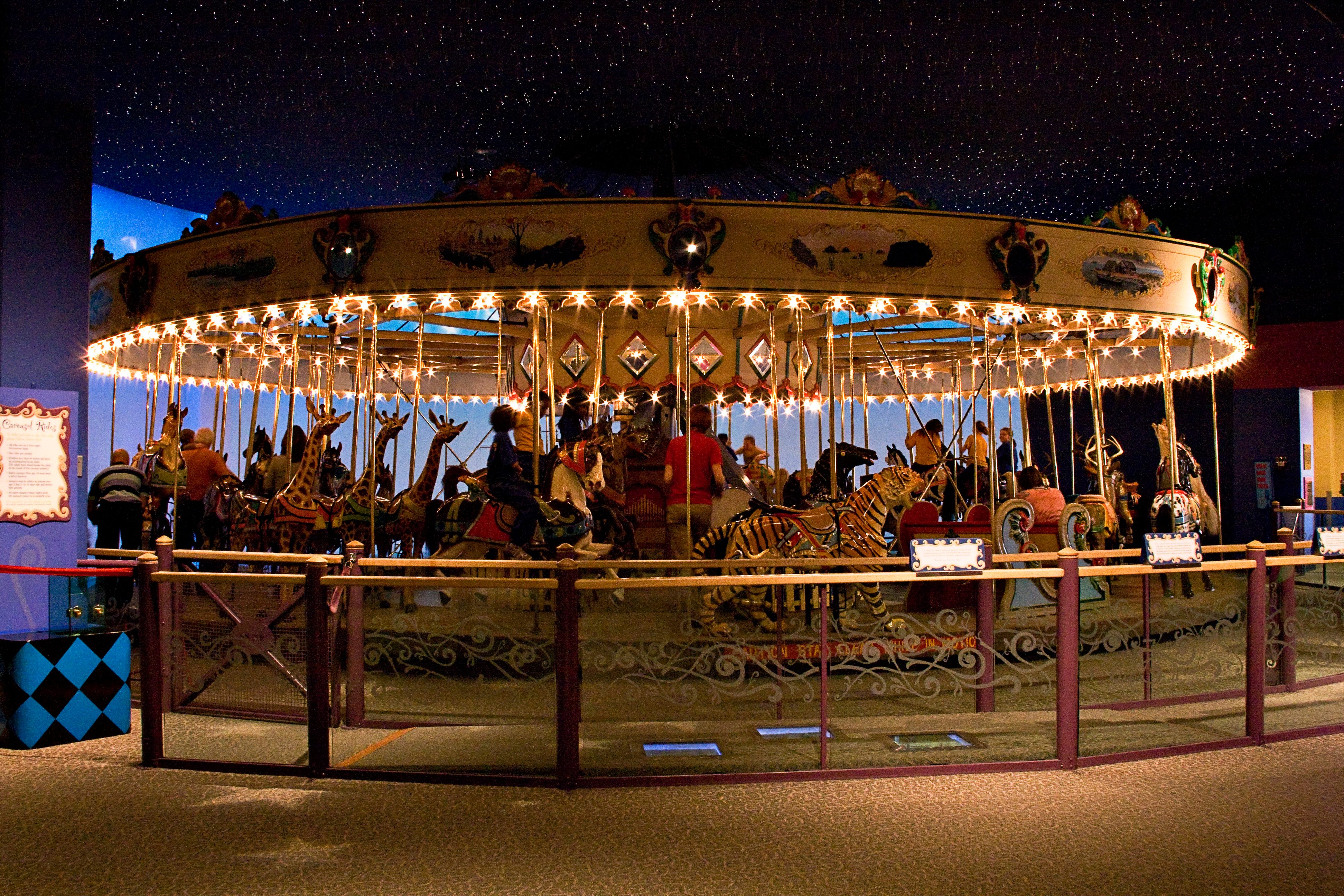 Broad Ripple Park Carousel
Indianapolis, Indiana
"The Children's Museum of Indianapolis has an original, restored Dentzel menagerie carousel that still runs daily (except the last three weeks of September), to tunes from a 1919 Wurlitzer organ. Dentzel carved the animals (horses, lions, tigers, giraffes, goats) before 1900, and they were first put in place in 1917, in a Mangels-Illions mechanism in the Broad Ripple Amusement Park in Indianapolis, Indiana. All but one of the animals on the restored ride are original." — EFK
---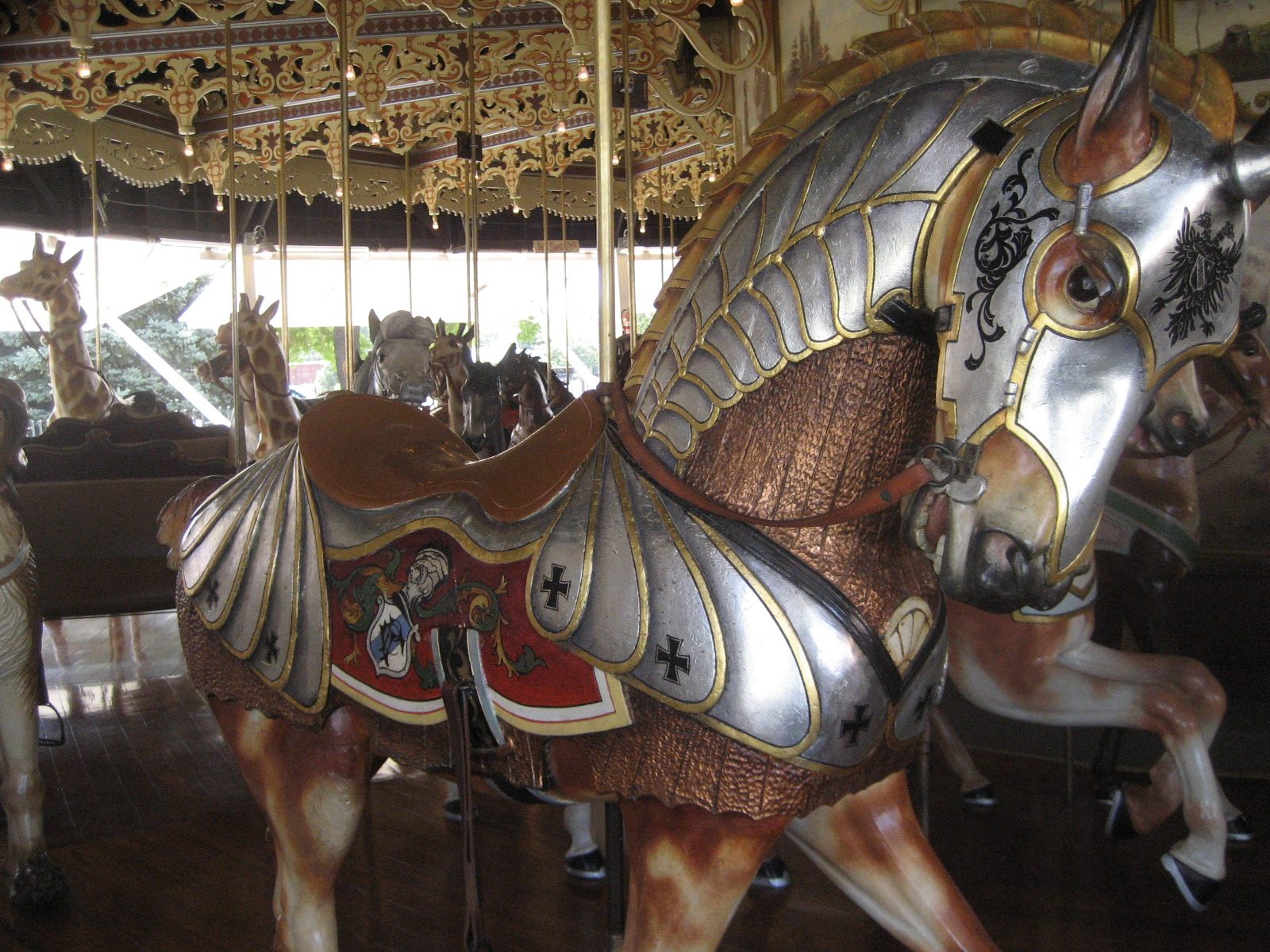 Burlington, Colorado
"Philadelphia Toboggan Company #6 at the Kit Carson County Fairgrounds in Burlington, Colorado. Originally purchased for Elitch Gardens in Denver, it came to Burlington in the early 1920s. It still has its original paint and the original Wurlitzer Monster Military Band Organ. It is open from Memorial Day to Labor Day and rides are still 25 cents. As a bonus, it is also open on the first Sunday in December when it is decorated for Christmas and they play Christmas music on the organ." — markc9503
---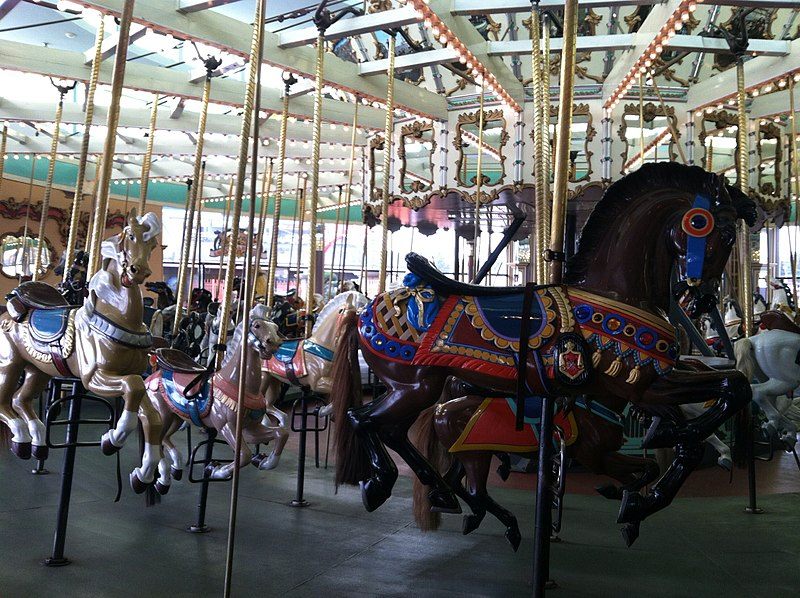 Looff Carousel
Santa Cruz, California
"My favorite ride at the boardwalk. Hand-carved by Danish woodcarver Charles I.D. Looff (who also did the carousel at Coney Island), the Looff Carousel was installed August 1911. One of the most distinctive features of this carousel is its original 342-pipe Ruth & Sohn band organ. The ride also features two other music machines installed in the 2000s." — cogitoergorel
---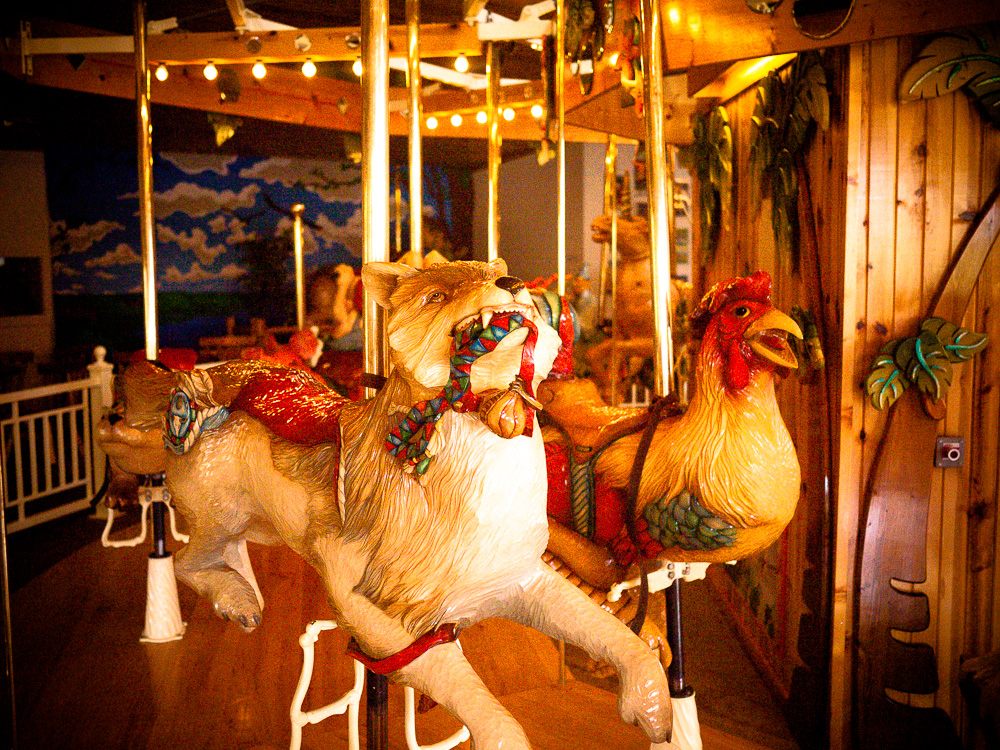 Kellogg, Minnesota
"The handmade carousel at Lark Toys in Kellogg, Minnesota." — wmoles
---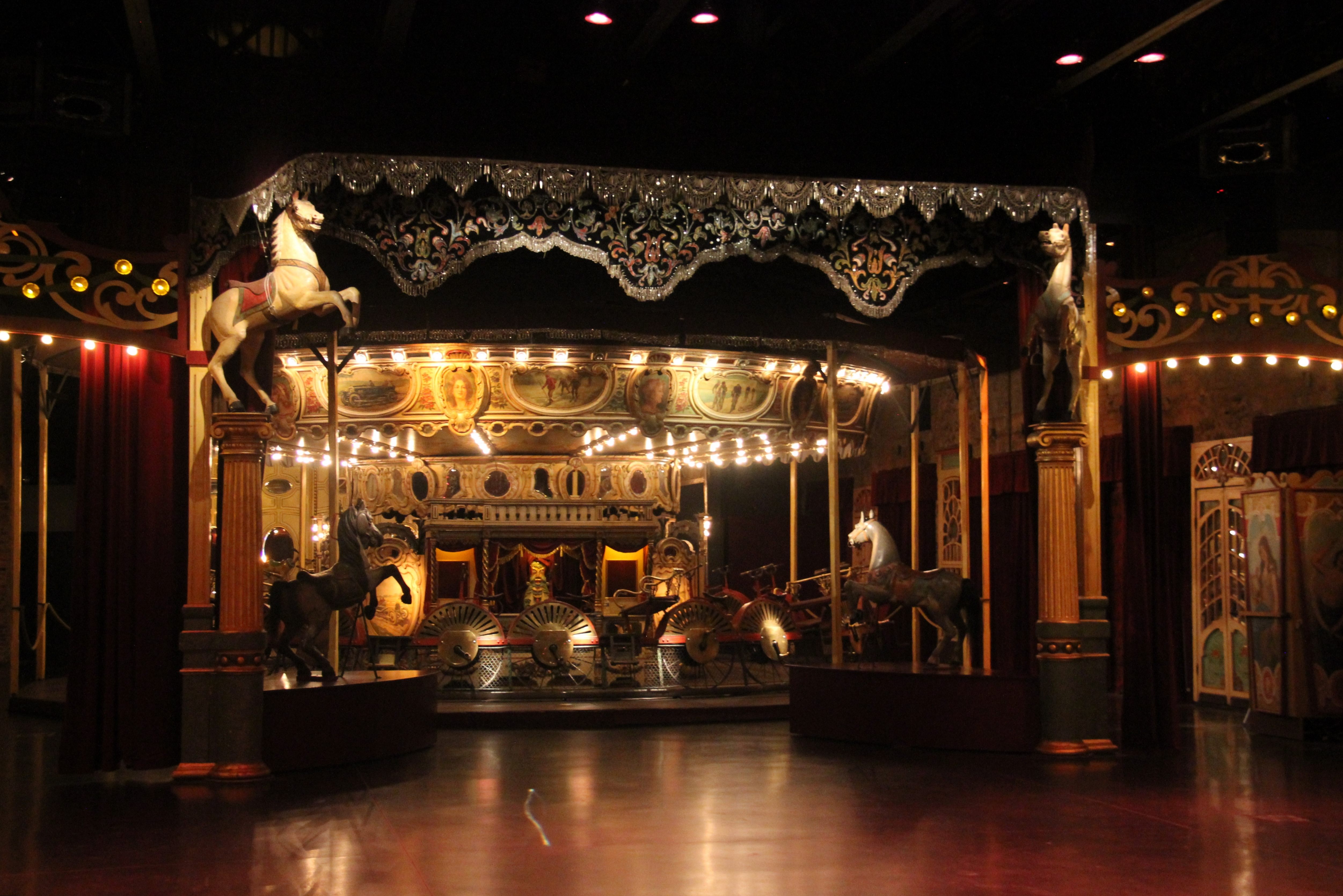 Paris, France
"The people-powered carousel from the movie Midnight in Paris is located at the Musée des Arts Forains in Paris AND YOU CAN ACTUALLY RIDE IT!" — stevemelzer
---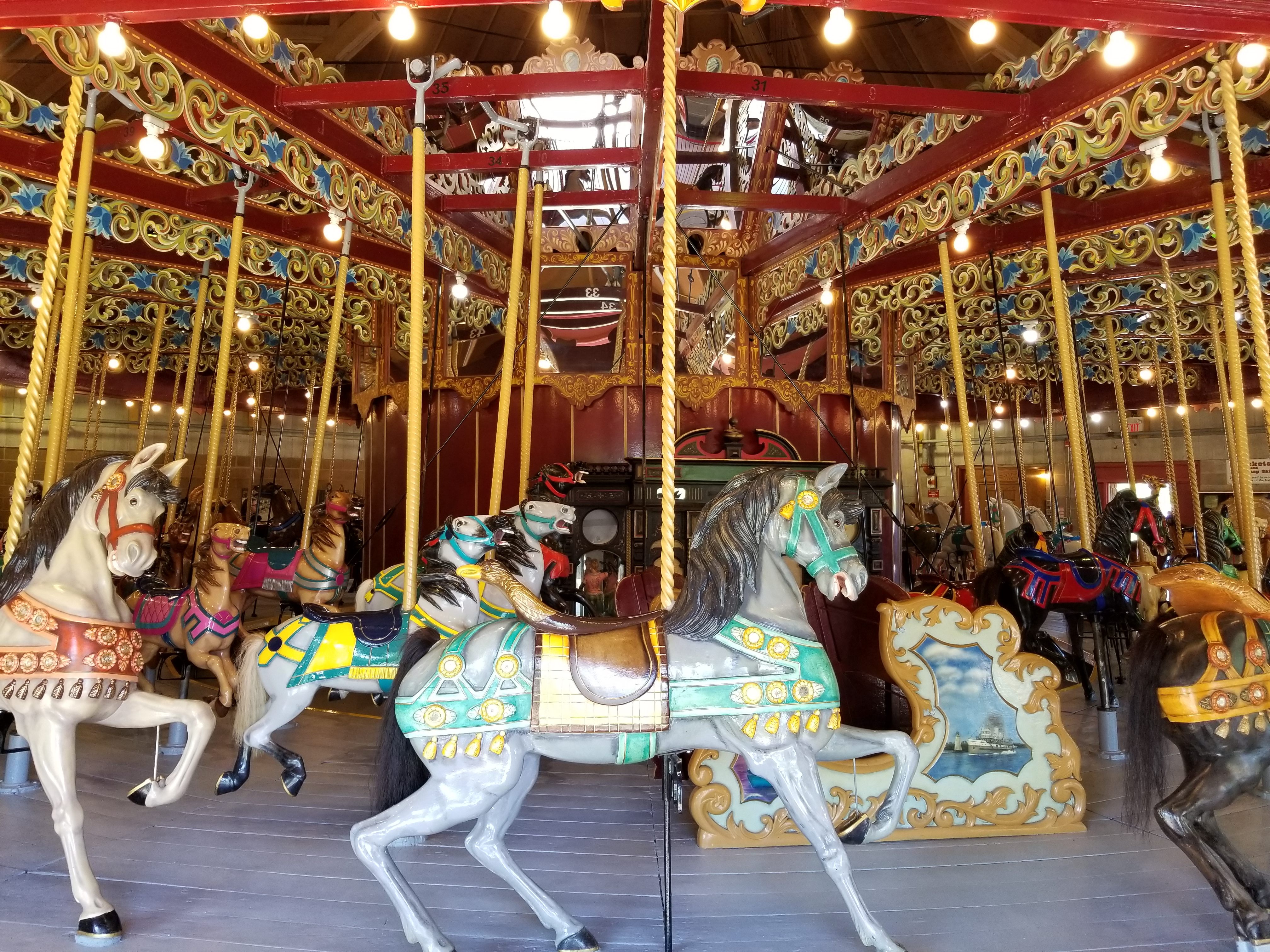 Lakeside Park Carousel
St. Catharines, Ontario
"Lakeside Park Carousel in Port Dalhousie, St. Catherines, Ontario, is a great carousel and wait… it's still only five cents. Canadian. Living in WNY, it's close by over the border, and I know it because Rush's song 'Lakeside Park' was written by drummer/lyricist Neal Peart, who grew up nearby and worked there as a kid. I wonder if he ever thought that fans of their music would seek out the places mentioned in their lyrics. Atlas Obscura indeed!" — mrowestmiddle
---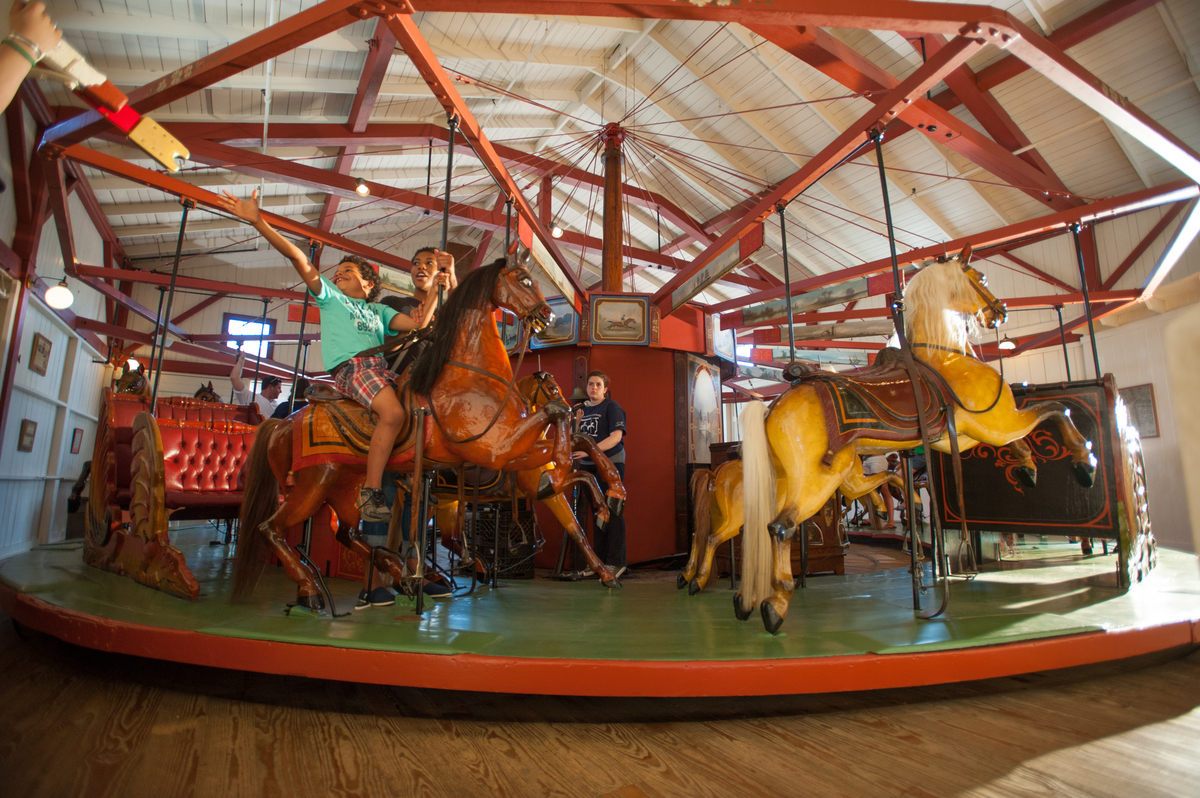 Oak Bluffs, Massachusetts
— AnnieL
---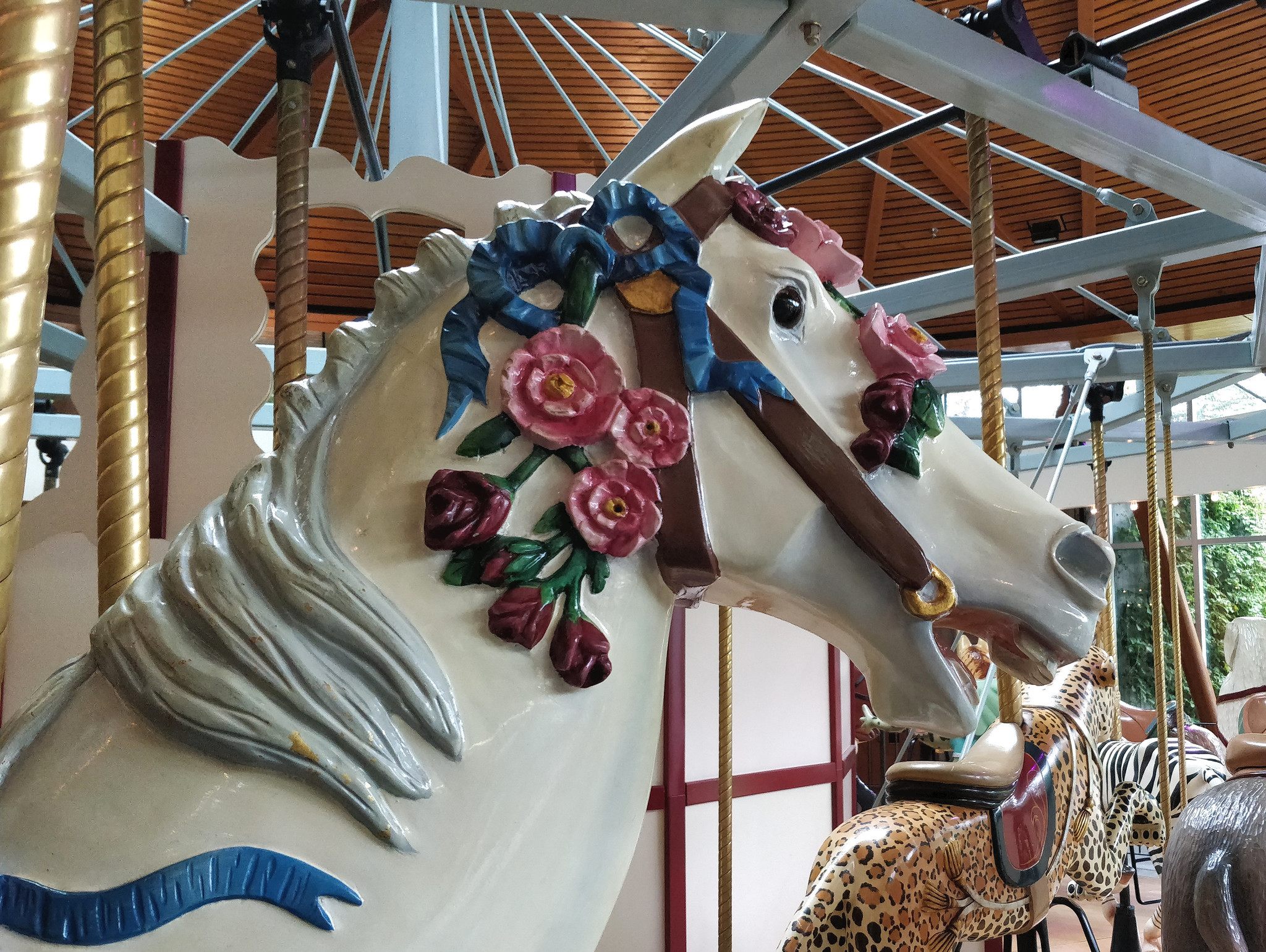 Rose Carousel
Brentwood Bay, British Columbia
"My husband and I travel to the Butchart Gardens in British Columbia, Canada, for the prime reason of visiting their carousel, called the Rose Carousel. It has two Great Pyrenees dogs and as owners of three Great Pyrenees, we had to make a trip to see it. I believe it's the only carousel out there to feature Great Pyrenees. It was beautiful and so were the gardens." — darythjo
Responses have been edited and condensed for length and clarity.