Behind the Scenes Photos of NYC's Steinway Piano Factory
Photographing the intricate craft of creating a piano.
The rotation device at the Steinway & Sons factory in Astoria, Queens. (All photos: Christopher Payne)
A Steinway grand piano consists of a staggering 12,116 parts. The fascinating process by which these pieces come together is the focus of Making Steinway, a new photography book from Christopher Payne.
As a former architect, Payne has a natural interest in component parts and form. He has explored the abandoned ruins on New York's North Brother Island, and the world of American textile manufacturing. In Making Steinway, Payne turns his lens onto the New York Steinway & Sons piano factory, where 300 people work to create these extraordinary instruments.
Payne first visited the factory in 2002. It made a big impression—over the next nine years he thought about going back to photograph it. The shooting process, which took another five years, was significant not just for its scale, but for personal reasons as well. "After my father and grandmother passed away—both were pianists—my memories of the factory took on a more profound, spiritual importance," says Payne. "I felt an obligation to return to take pictures of the instrument so deeply connected to my family."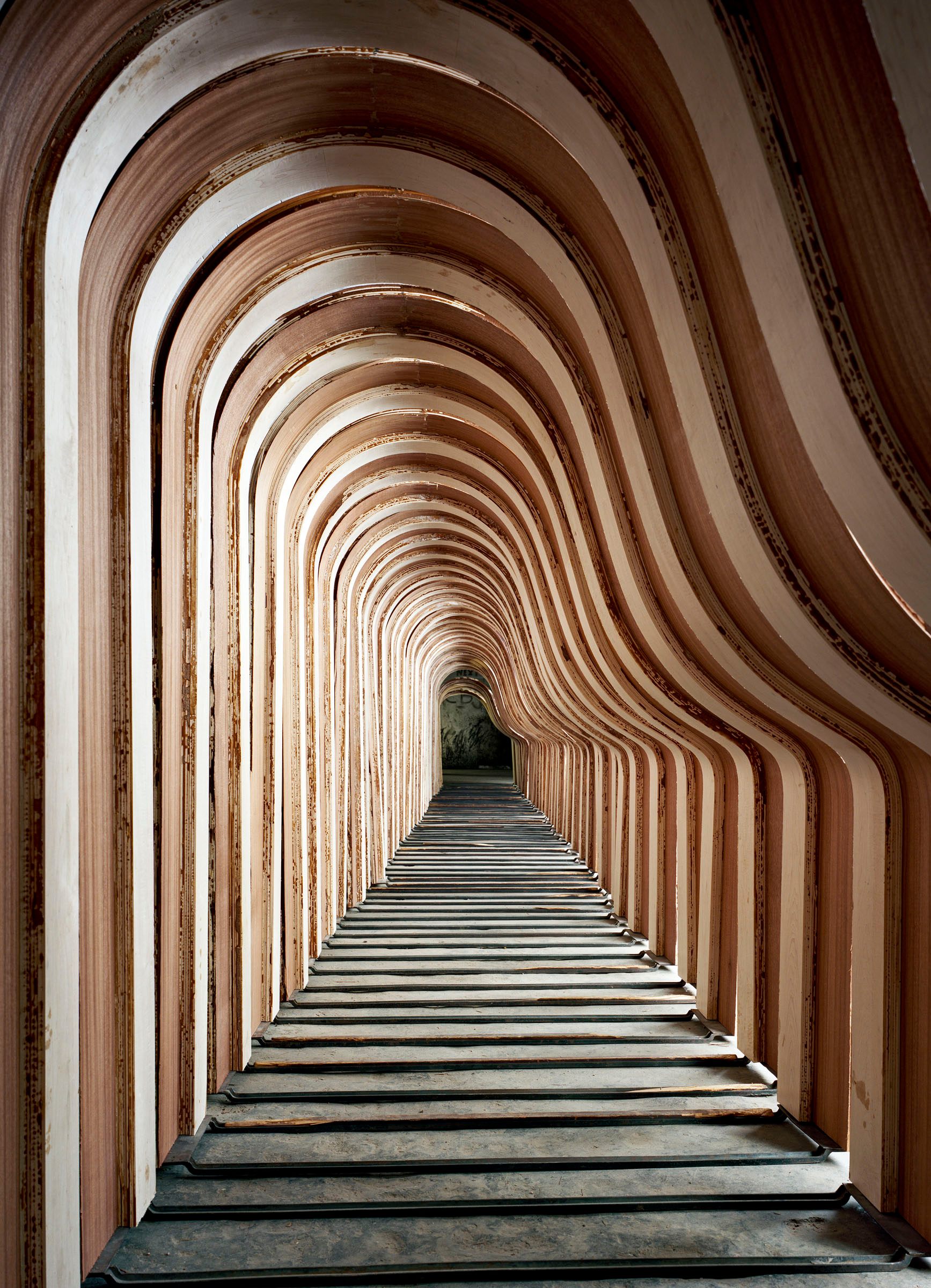 The rim conditioning room.  
Payne's intended approach was to work roughly in chronological order, documenting the piano assembly from start to finish. "I began with the shot that I had been thinking about for nine years, the view of the piano rims in the rim conditioning room," he says. "The rims are lined up and you can walk through them like a tunnel. It's incredible." However, "often I would get distracted by something else in a different area. No matter how many times I visited the factory, I always saw something new and interesting."
Making Steinway is not just about the multitude of unseen parts and minute details that together produce what Payne calls "one of the supreme acts of human invention and imagination". It's also about the talented craftspeople who have the ability to create these instruments. "The people who work at Steinway come from all over the world, and the factory is a microcosm of the diversity that makes New York City great," he says. "Some workers are new to the factory, having recently immigrated to the US, while others have been there for decades. There's not a lot of turnover, and everyone takes tremendous pride in their work."
Here's a selection of images from the book, which Payne will be discussing in person at Steinway Hall on Thursday 16 June, 2016.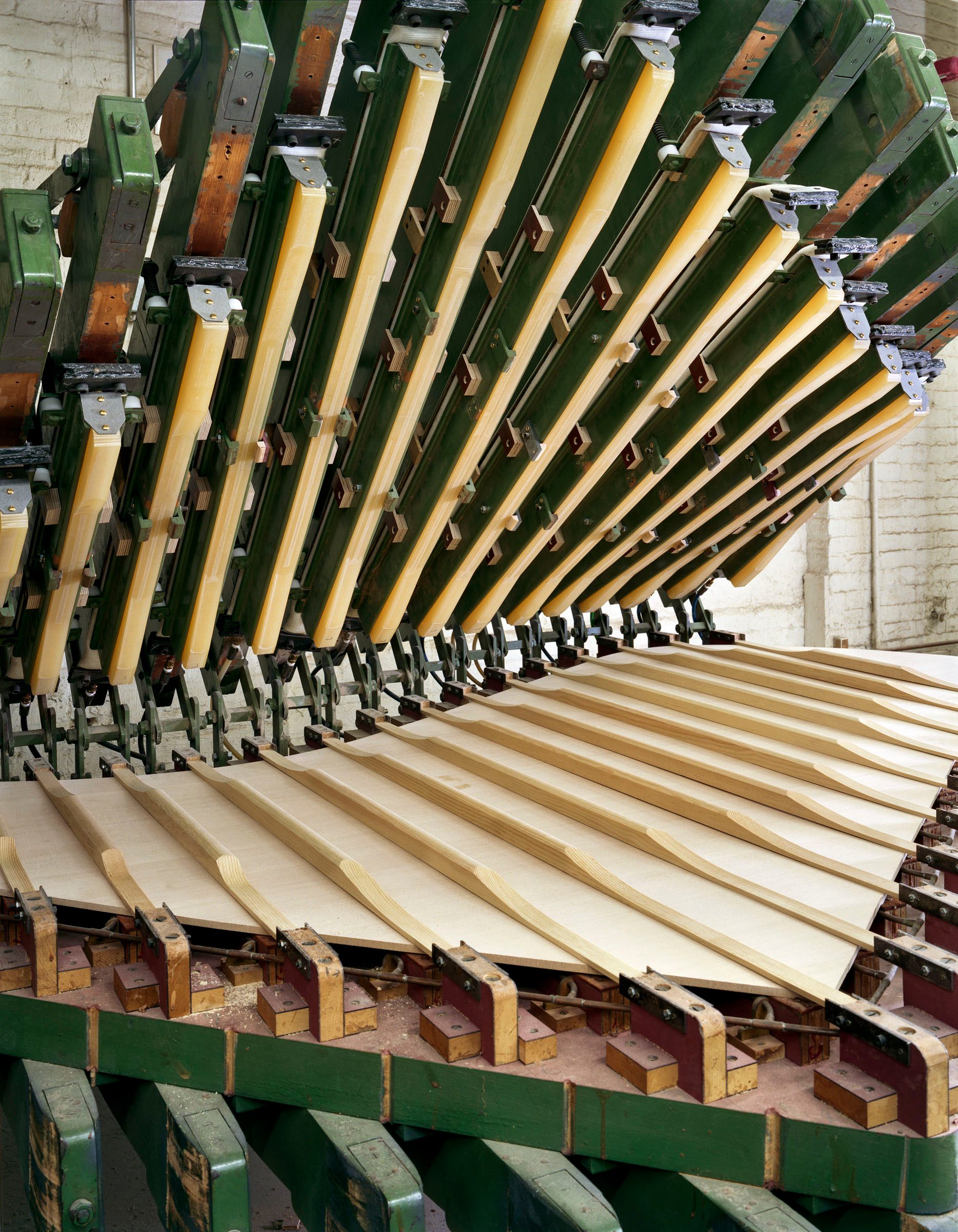 Model D Soundboard Rib Press.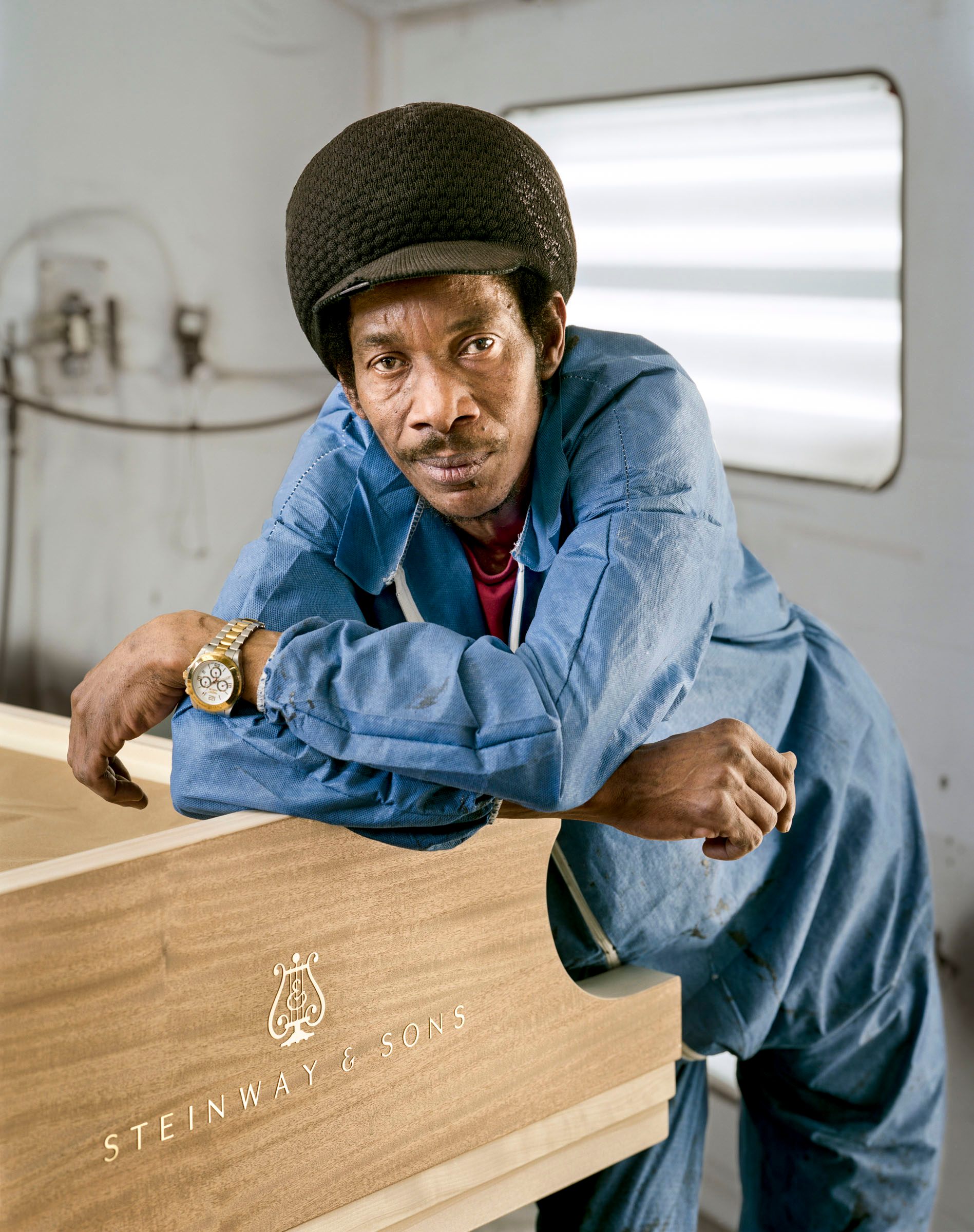 Andrew Martin, Polyester Spray Booth.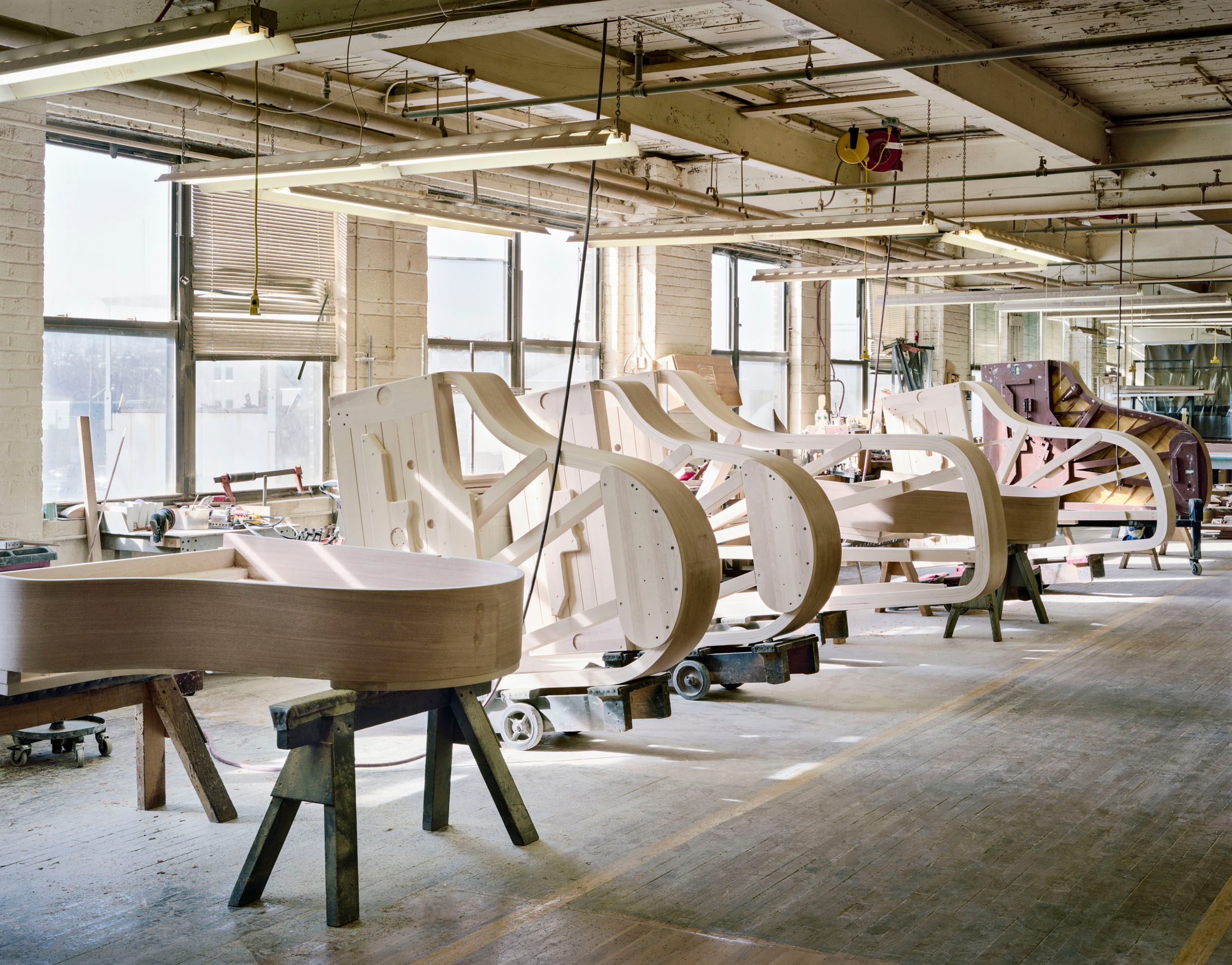 Case department.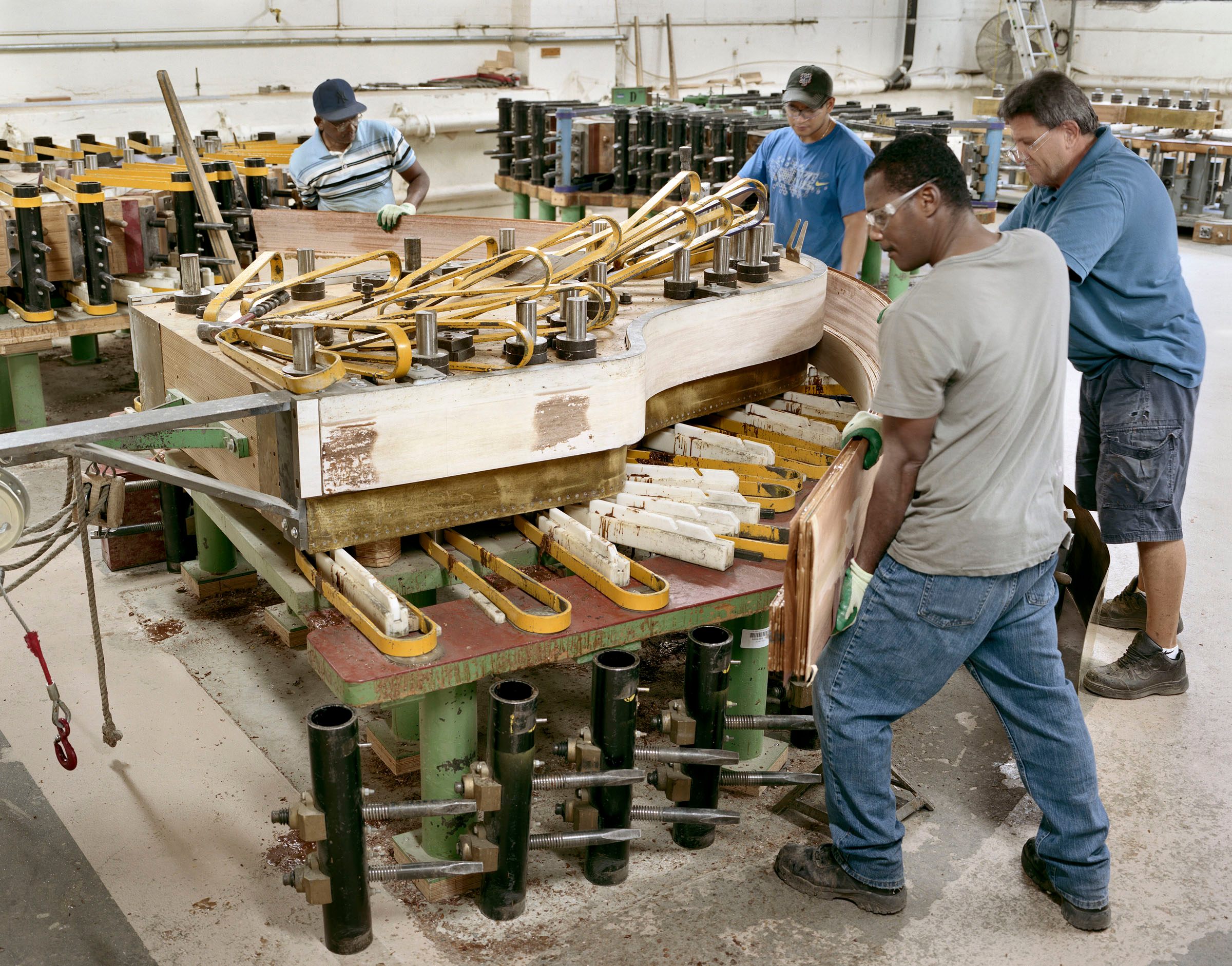 Model B rim bending.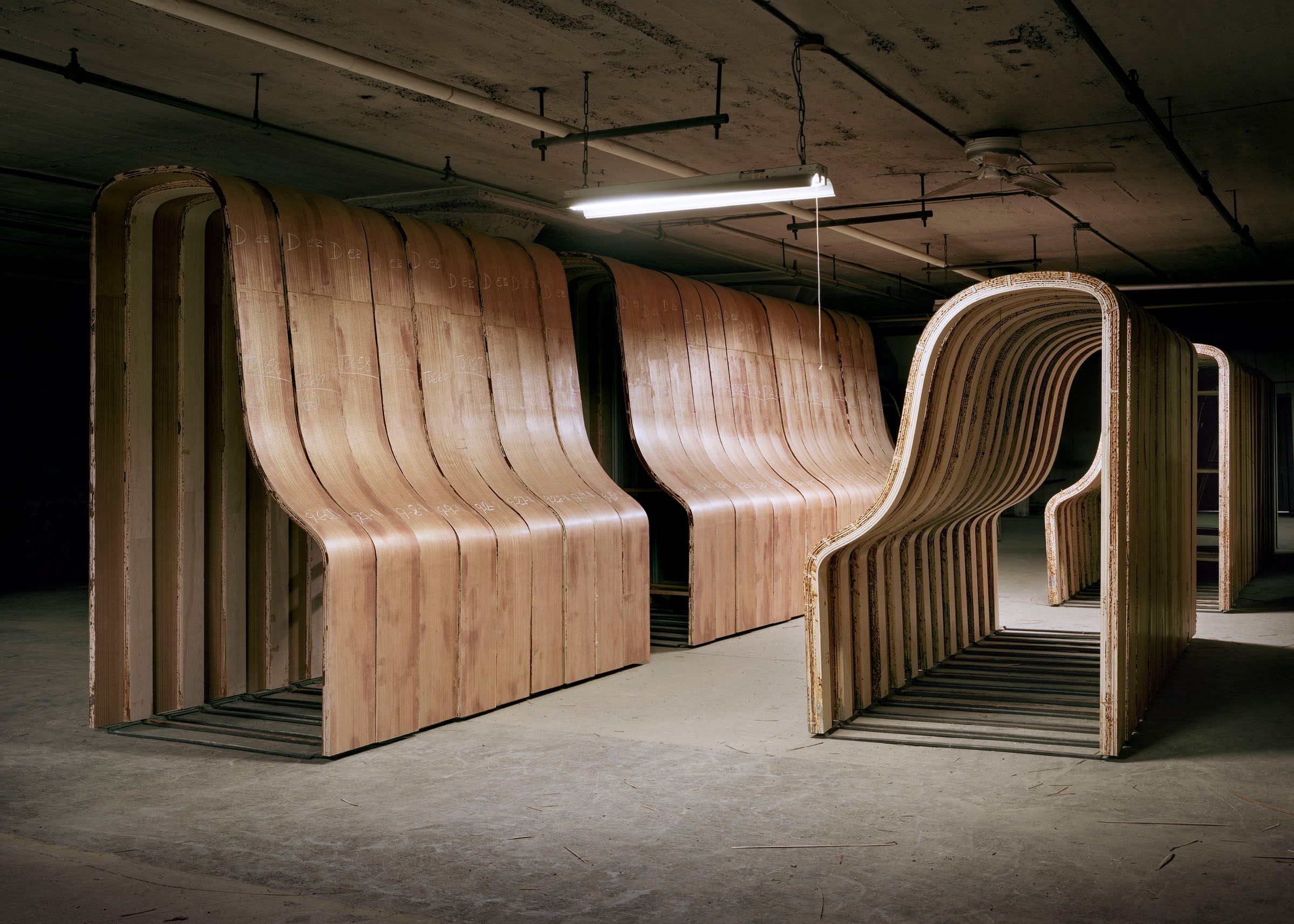 Rim conditioning room.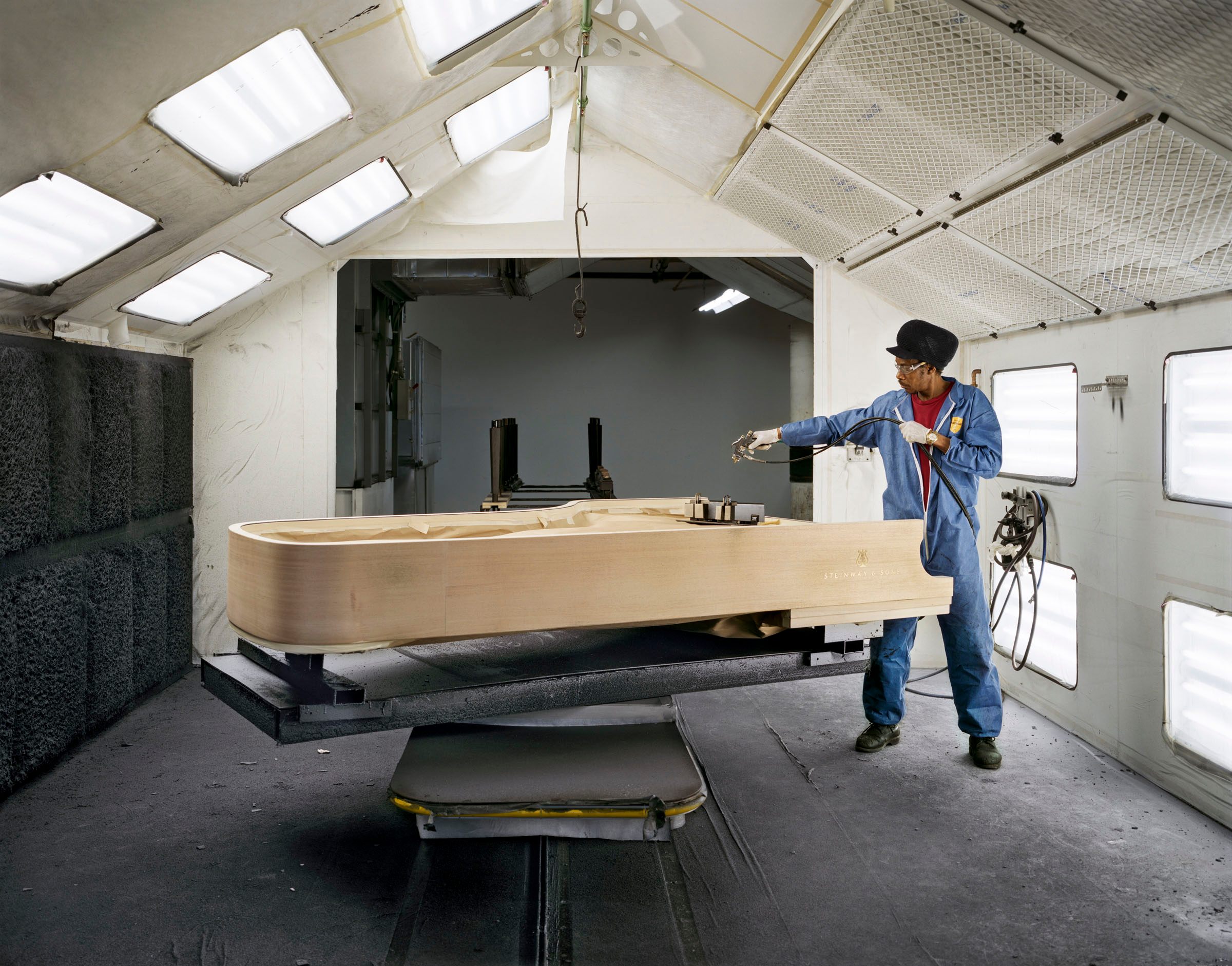 Andrew Martin at work in the Polyester Spray Booth.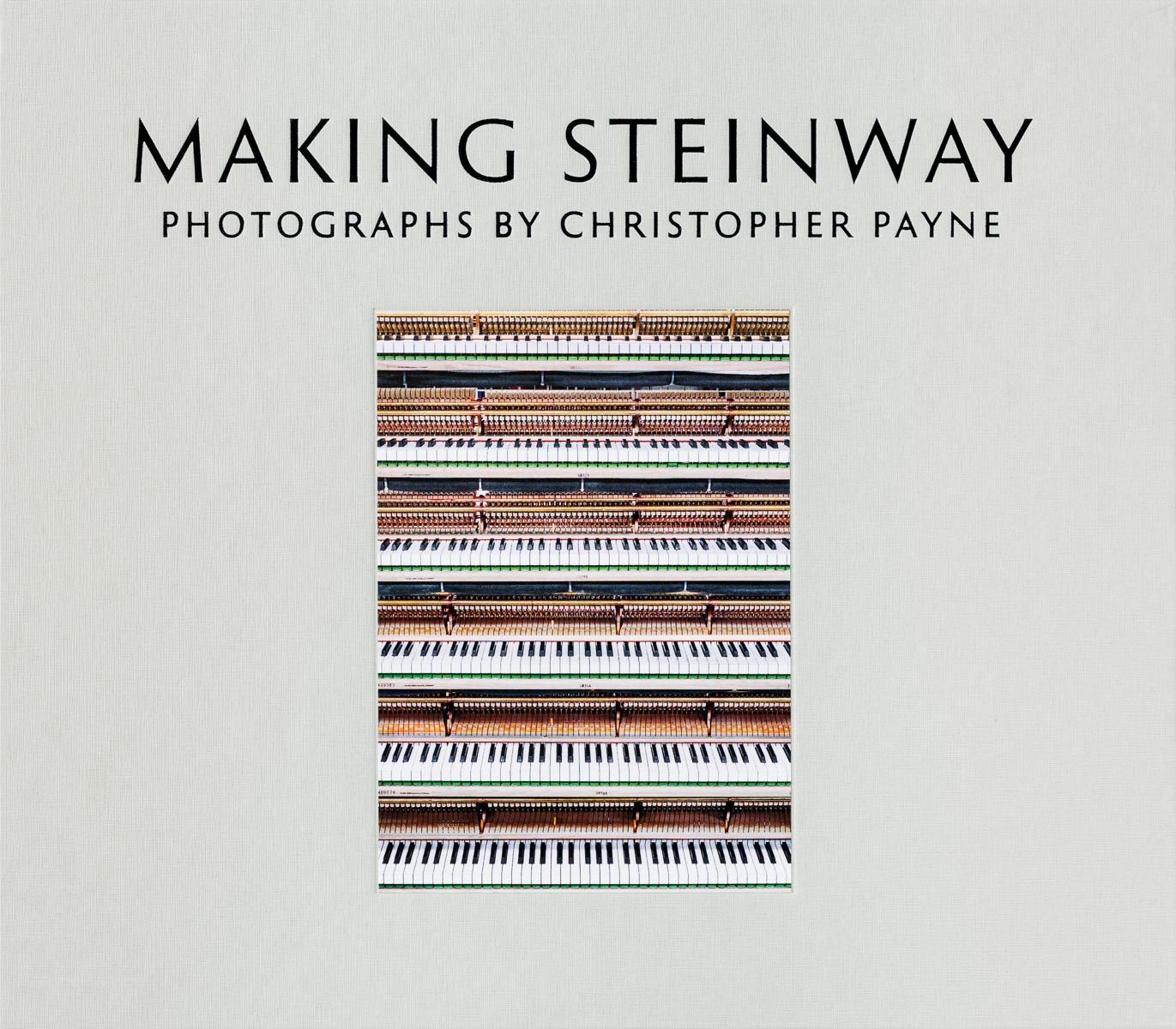 The cover for Making Steinway.