Big Ben Is Taking 4 Years Off
The famed clock will hush up for a while to facilitate repairs.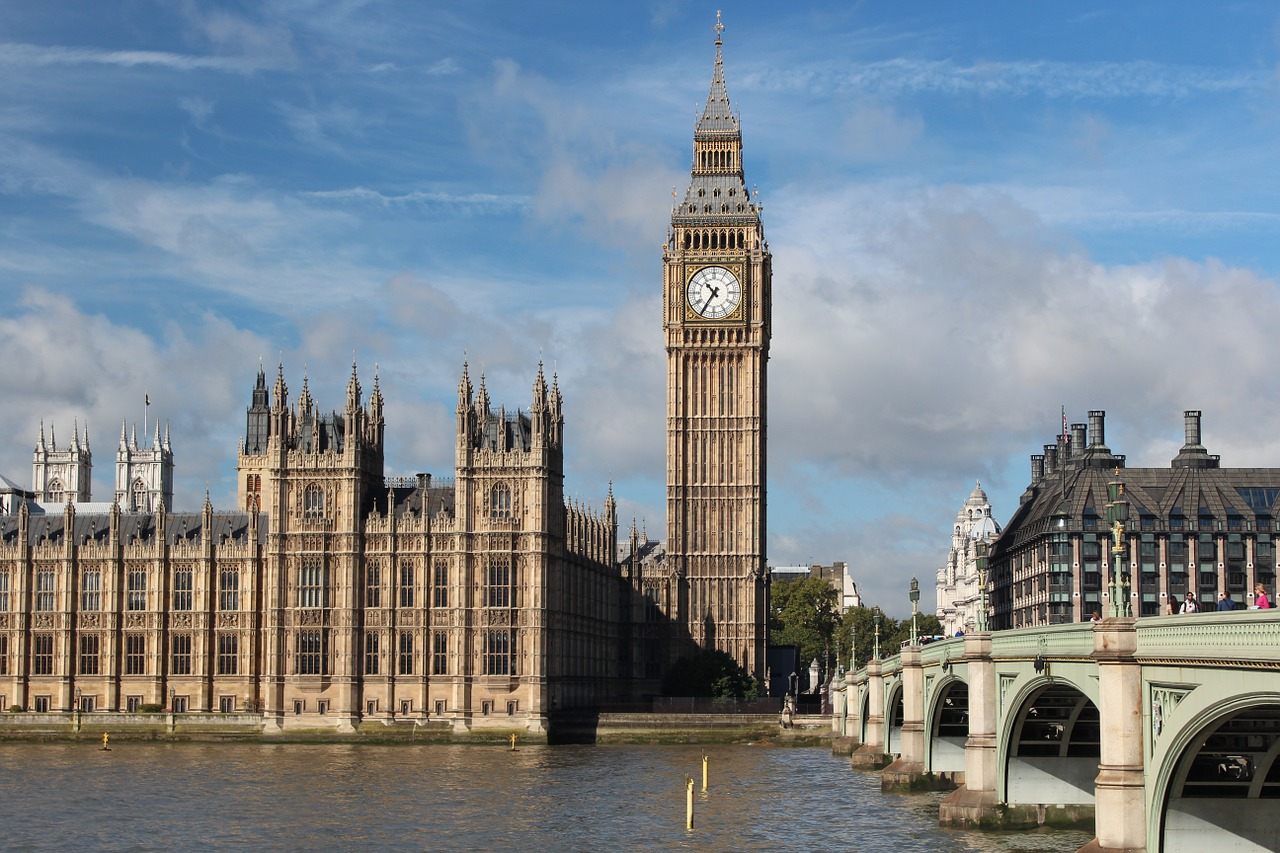 Every hour since 1859, with very few exceptions, everyone within hearing range of London's Parliament Square has been treated to the resounding bong of Big Ben, announcing the passage of time.
Now Londoners will have to check their smartphones like the rest of us. As the BBC reports, Big Ben's bells are going silent for about four years.
Stilling the bell is a safety measure as workers head up there to repair its home, Queen Elizabeth Tower. As the BBC writes, they plan to install an elevator, a toilet, and a kitchen; clean and repair the clock; and make the building more energy efficient.
We shall miss your bongs, Big Ben. This image from 'London Town' by Ellen Houghton and Thomas Crane (London, 1883) is for you. pic.twitter.com/Hx01C3xiwH

— The British Library (@britishlibrary) August 14, 2017
While such quiet spells have happened before, this will be Big Ben's longest mandated silence since it began ringing in 1859. The clock is taking a break, too—although one face will still tell the time, it will be powered by an electric motor rather than its regular series of gears.
The bell's last regular toll will take place next Monday, August 21, at noon, and people are expected to gather in Parliament Square to listen. After that, "the hammers will be locked and disconnected from the clock," SkyNews reports.
The clock can't catch a true break, though—"it will still sound for important events including New Year's eve and Remembrance Sunday," the BBC writes. And for those who really can't go without, BBC Radio 4 will broadcast recordings of its chimes every fifteen minutes.
Every day, we track down a fleeting wonder—something amazing that's only happening right now. Have a tip for us? Tell us about it! Send your temporary miracles to cara@atlasobscura.com.