How 20 Seconds of Film Changed Movie History
This kiss is more than just a kiss.
While looking through a box of unidentified film reels in 2017, Dino Everett, a film archivist from the University of Southern California, did not expect to unfurl a section of film showing a Black couple dressed in costumes typical of minstrel shows locked in a romantic embrace. The short, only 20 seconds long, showed the pair kissing, swaying, kissing again and just smiling at each other. Everett had rediscovered a lost moment in film history: William N. Selig's 1898 short film Something Good-Negro Kiss, the earliest known depiction of black intimacy on screen, starring actors Gertie Brown and Saint Suttle.
In 1898, Brown and Suttle were predominantly known as vaudeville performers and their appearance in the silent short quickly became a symbol of what Black people on screen could do, a departure from the racist caricatures and stereotypes that plagued cinema at the time. Entertainment in the 19th century was filled with racist minstrel shows, with white people in blackface. Something Good flipped that narrative—and is now prompting researchers and curators to rethink the beginnings of Black cinema.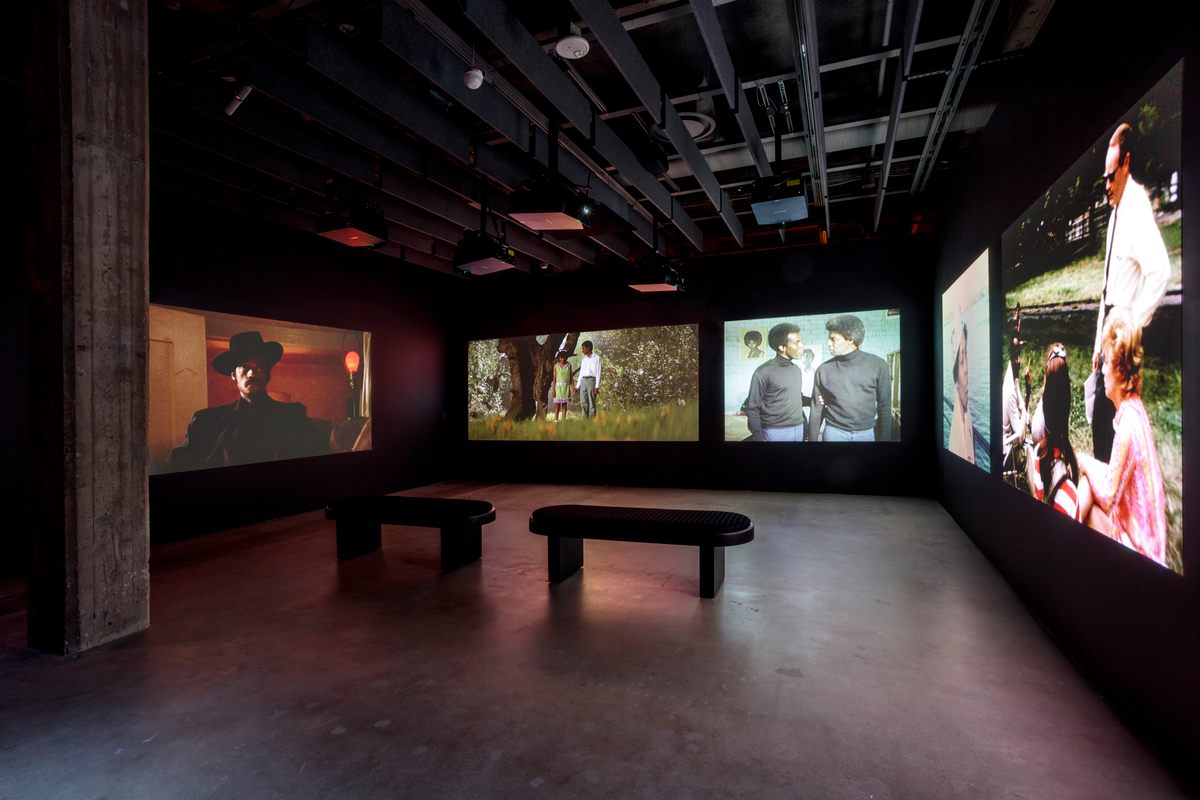 The 1898 short film that went viral after its rediscovery is now part of the Academy Museum of Motion Pictures' newest temporary exhibition, Regeneration: Black Cinema, 1898-1971. On display in Los Angeles until April 2023, Regeneration takes a look at the rich history of Black participation in American cinema. Something Good is where the story begins.
A team at the Academy Museum began thinking about this exhibition a little more than five years ago. "It was a moment for us to take stock of the responsibility we had as curators to really create a new type of museum space that was more inclusive and critical," says assistant curator J. Raúl Guzmán.
During one of their research trips, the team at the Academy began looking at a collection of Black cinema posters, lobby cards, and paper ephemera donated by the late Edward Mapp, a writer and educator known for collecting Black film memorabilia. This collection was the spark that created Regeneration. "We just knew that there was something magical about these objects," says Guzmán.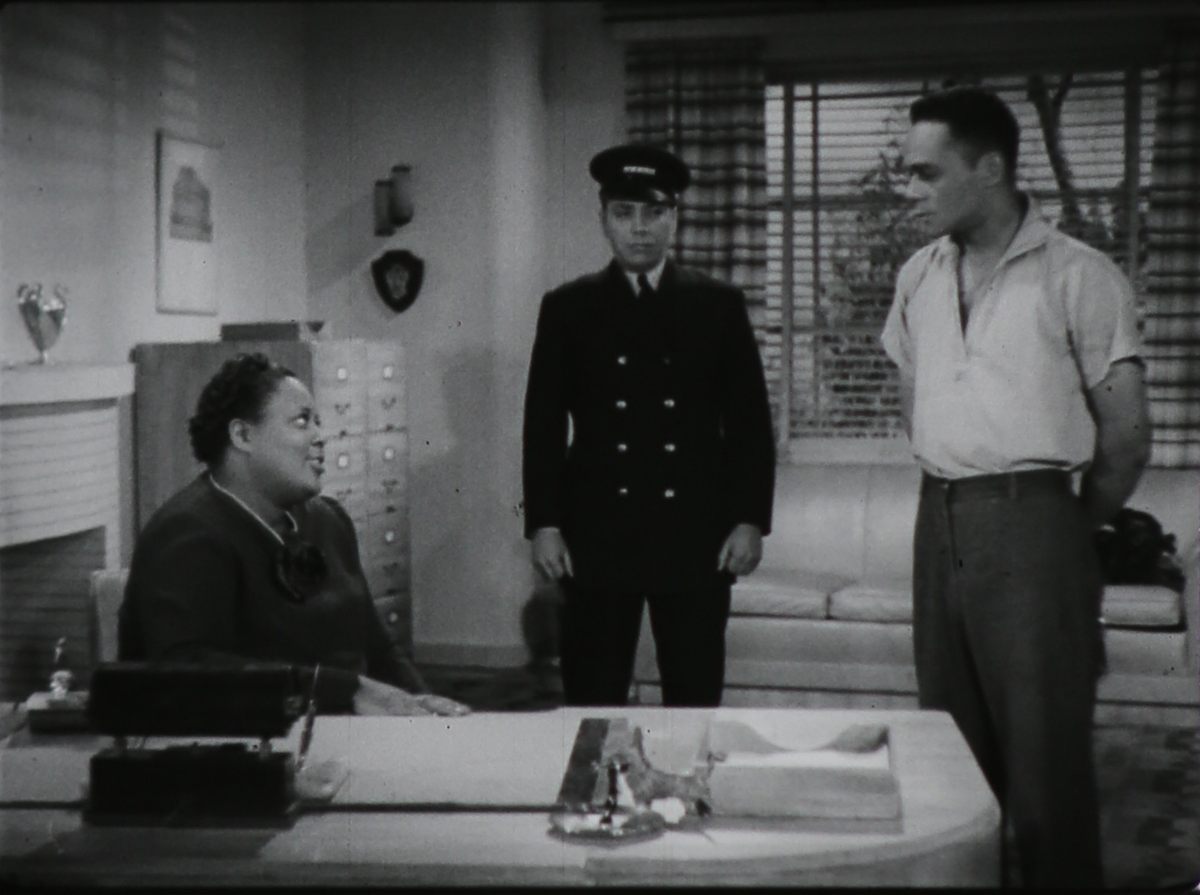 Through their research, the team also found a bunch of previously restored Black films, among them the 1939 movie Reform School with Louise Beavers, a Black film and television actress whose career spanned four decades. "Most people know her from Imitation of Life," Guzmán says. "But seeing her in a role that just allows her to really show her artistic abilities is just something marvelous to see." Imitation of Life, released in 1934 and named by Time in 2007 as one of "the 25 Most Important Films on Race," stars Beavers as a housekeeper. In Reform School she plays a reform-minded probation officer who implements drastic changes in a juvenile prison.
Films like Reform School were thought to have been lost. According to the Film Foundation, more than half the films made before 1929 are lost forever because of the use of nitrate film stock which was naturally combustible, and the cost of restoring a feature film ranges from $50,000 to $250,000.
Maya Cade, film curator and scholar-in-residence at the Library of Congress, says that displaying older Black films allows new audiences to get a clearer understanding of the past. Cade is the founder of Black Film Archive, an online catalog of Black films created between 1898 and 1989 and her work at the Library of Congress will focus on tenderness in Black film.
Cade will also guest curate a film series for Regeneration in 2023. "The exhibit gives these films a second life and for people to learn about filmmakers like Oscar Micheaux who maybe they have never heard before," she says. Micheaux is regarded as the first major Black feature filmmaker and producer of "race films," movies predominantly created for Black audiences with Black casts between 1912 and 1948. "I often borrow from Toni Morrison, who is someone who believed that the past was abundant," Cade says. "There are infinite things to learn from the past."
Something Good-Negro Kiss is a clear example of that. To find a reel of a Black couple displaying intimacy on screen in the 1800s was a surprise. But a bigger surprise came not long after the film was identified when an alternate version was discovered in Leksvik, Norway. This reel, twice as long as the first and a mirror image, shows Brown and Suttle still kissing and swaying. Researchers at the National Library of Norway have since concluded that this Something Good found its way to the Scandinavian country in 1898 via a man named Hans Killingberg, who was returning home from a trip to the United States. As Guzmán explains, "it's really fascinating to see that these films were circulating globally at that time."