Bob Dylan, a Musician, Is Set To Drop A New Welded Gateway Later This Year
Hot fire… was used in its construction.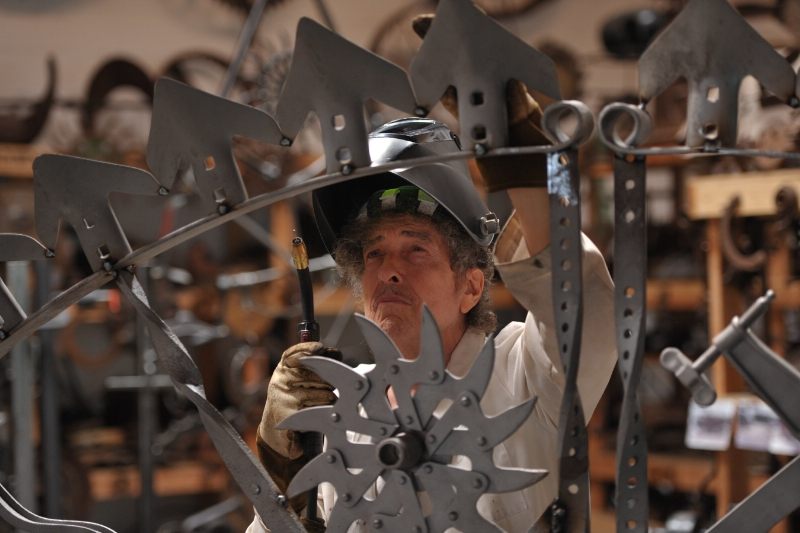 The artist at work. (Photo: MGM National Harbor/Used With Permission)
Against all odds, Bob Dylan is still making music, but even stranger, he is also still creating huge, welded gateways. As noted on Stereogum, Dylan is set to install his latest metalwork portal at Maryland's forthcoming MGM National Harbor Casino.
The famous troubadour first unveiled his welded creations at a 2013 gallery show. Made from all sorts of found metal objects such as gears, chains, axes, and wrenches, the most common form his works take is that of a gateway. Lest you think this is some hands-off vanity hobby, in a BBC article about his first show the at London's Halcyon Gallery, the gallery president said "Dylan designs the works and decides which objects will be used. He does some welding himself and has one or two people to help him but he is intimately involved in the whole process."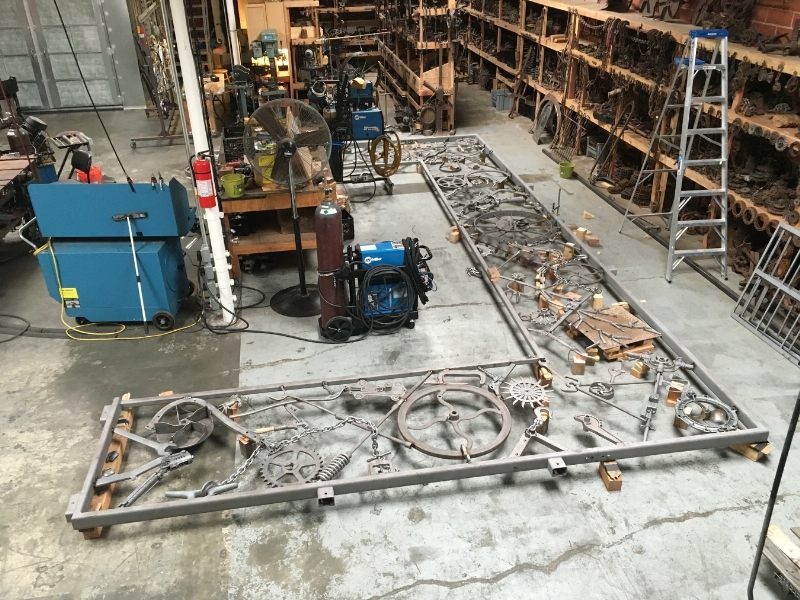 The new "Portal." (Photo: MGM National Harbor/Used With Permission)
Dylan's metal works end up as artful dustbowl collages, that just happen to have been welded together by one of the most influential American musicians of all time.
This newest gateway is set to be unveiled later this year when the National Harbor Casino opens its doors. Entitled "Portal," the 26-by-15-foot… portal will be a permanent feature of the new casino. In a statement shared on Rolling Stone, Dylan explained his love of gateways, saying in part, "Gates appeal to me because of the negative space they allow."
While Dylan's metalworking career seems to have just begun, it is already being better received than his Christian phase.