From Space, Bolivia's Salt Flats Look Like a Glitch
The geological feature is home to the largest lithium reserve in the world.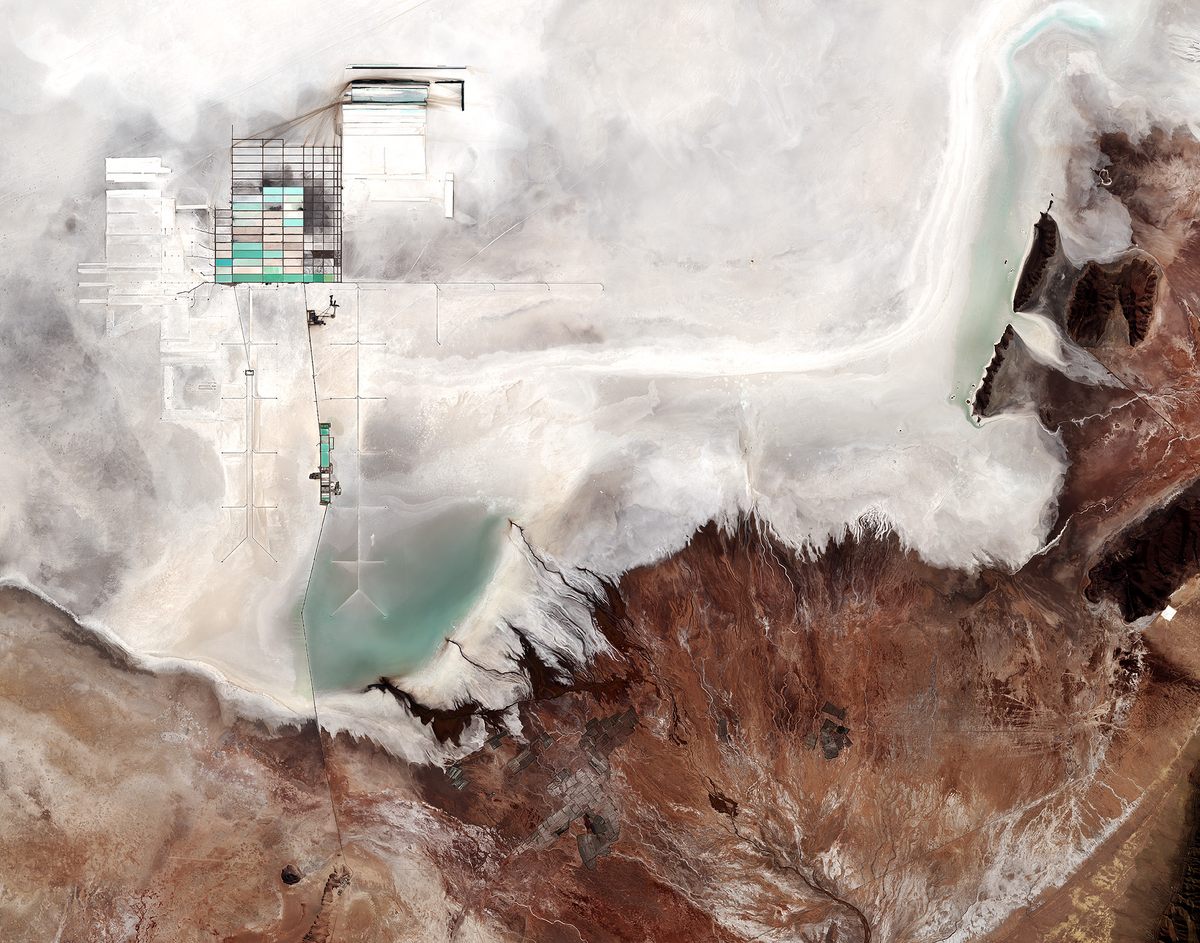 Don't worry, your screen is just fine. That's just Bolivia's Salar de Uyuni salt flat, as seen from space. Thanks to the European Space Agency's Copernicus Sentinel-2B satellite, we have a new view of the bright white lake bed, along with its rough surroundings, and the colorful evaporating pools of the national lithium plant.
Salar de Uyuni is the world's largest salt flat, covering about 4,000 square miles—bigger than the state of Delaware—in southwestern Bolivia. Formed when a series of prehistoric lakes dried up, the flat white surface contains as much as 70 percent of the world's lithium reserves. The evaporating pools help separate the valuable metal from magnesium and sodium salts for use in everything from batteries and ceramics to aircraft parts and pharmaceuticals. Bolivia's lithium reserves are the largest in the world, but production of finished compounds still lags behind Australia, Chile, and Argentina.
The vast salt flat also lives up to its name—it is exceptionally flat, with less than 32 inches of surface variation. That extreme flatness, combined with the bright white surface, makes Salar de Uyuni the perfect place for satellites orbiting Earth to calibrate their altimeters and radar.
The rough surrounding terrain includes mountains and the Rió Grande de Lipez delta (in the lower right portion of the photo), where the river trickles onto the salt flat. In the winter, the old lakebed is covered by shallow floods. It's a unique environment, both up close and from far, far away.