How America's Botanic Gardens Are Growing Without Visitors
Watering and weeding can't wait until the pandemic has passed.
The COVID-19 pandemic has shuttered countless workplaces for the foreseeable future. But a botanic garden isn't like most offices: The flowers and trees that live there don't pay any mind to human health or anxieties, and they need a hand from their caretakers, especially at this time of year. "Right now is the season when everything has to happen with garden collections," says Tim Johnson, director of the botanic garden at Smith College in Northampton, Massachusetts.
At Smith, students are learning remotely, and the college grounds are closed to the public, but the plants and trees are of course staying put. The botanic garden team is navigating the thorny question of how to take care of them in an era of social distancing. "Everything is waking up, everything is demanding attention, from the indoor collections to the outdoor collections," Johnson says.
To keep up with botanic gardens from a distance, you can peruse the Morton Arboretum's at-home educational offerings or check in on the Conservatory of Flowers's current stunners, including the giant water lily. The Smith College Botanic Garden and Chicago Botanic Garden are both blooming on social media. In the meantime, Atlas Obscura asked four botanic garden employees (including two Tim Johnsons—no relation!) how they're caring for their leafy green charges in the midst of a tumultuous spring.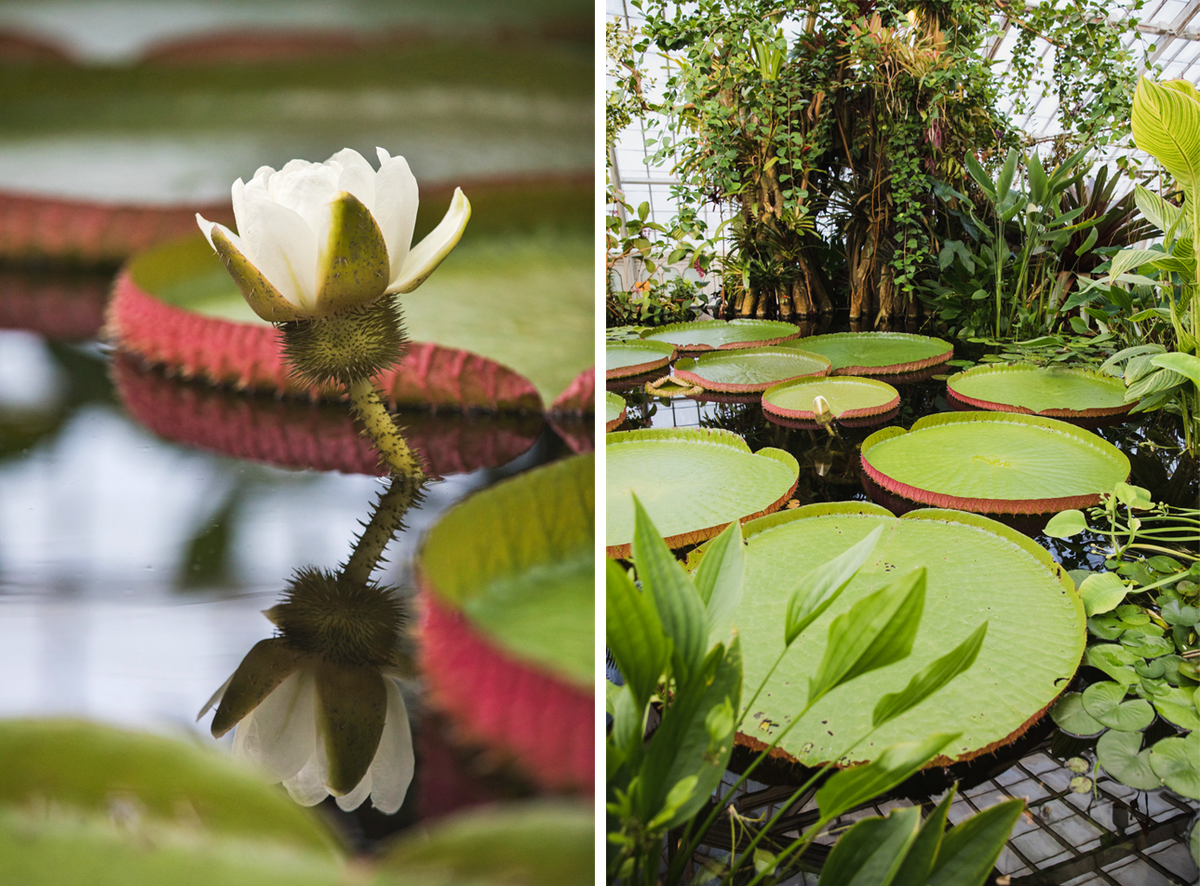 How has COVID-19 changed your work?
Johnson, Smith College: On campus, we're spacing people out. We have an outdoor horticultural team and an indoor horticultural team, and both are temporally and spatially distancing—so they're working at different times during the day, and they're working in different parts of campus or different greenhouses. They have their own equipment—they're not sharing—and then we have space gatekeepers, so that before an employee enters indoor spaces, they need to get a hold of other staff, to make sure that they're not going to be there. As much as possible, they're using different doorways, even entering through different corridors.
Most of our teams aren't yet working on-campus full time—they're working remotely some of the time. Half of all our gardeners' work is actually curatorial, so at home they are making sure that their records and databases are up to speed. They are always in planning mode, always looking at what material they need to be bringing in, what they can source, and how the collection might evolve over the long term. Those roles don't go away.
Kris Bachtell, vice president of collections and facilities at The Morton Arboretum in Lisle, Illinois: The Morton Arboretum is working with a skeleton crew on the 1,700-acre grounds. Very small crews come in later in the day than normal. When grounds crew employees are on-site for work, they wear face masks. They keep their distance from one another, many wear gloves, and they are sanitizing everything that they touch, from doorknobs to tools.
Maryam Nabi, director of marketing and communications at the Conservatory of Flowers in San Francisco, California: The Conservatory only has four master horticulturists on site daily to address critical needs for the plant collection, including watering, climate control, and making sure the Conservatory remains in operation. Horticulturists are isolating themselves at work and are vigilant about disinfecting shared surfaces.
Tim D. Johnson, senior director of horticulture at the Chicago Botanic Garden: Most staff are receiving communication through email. Meetings are conducted either via Zoom or in parking lots to adhere to social distancing recommendations. Critical staff are taking the same preventive measures as in any other public space, such as washing hands or using hand sanitizer often and maintaining the recommended six feet of social distancing.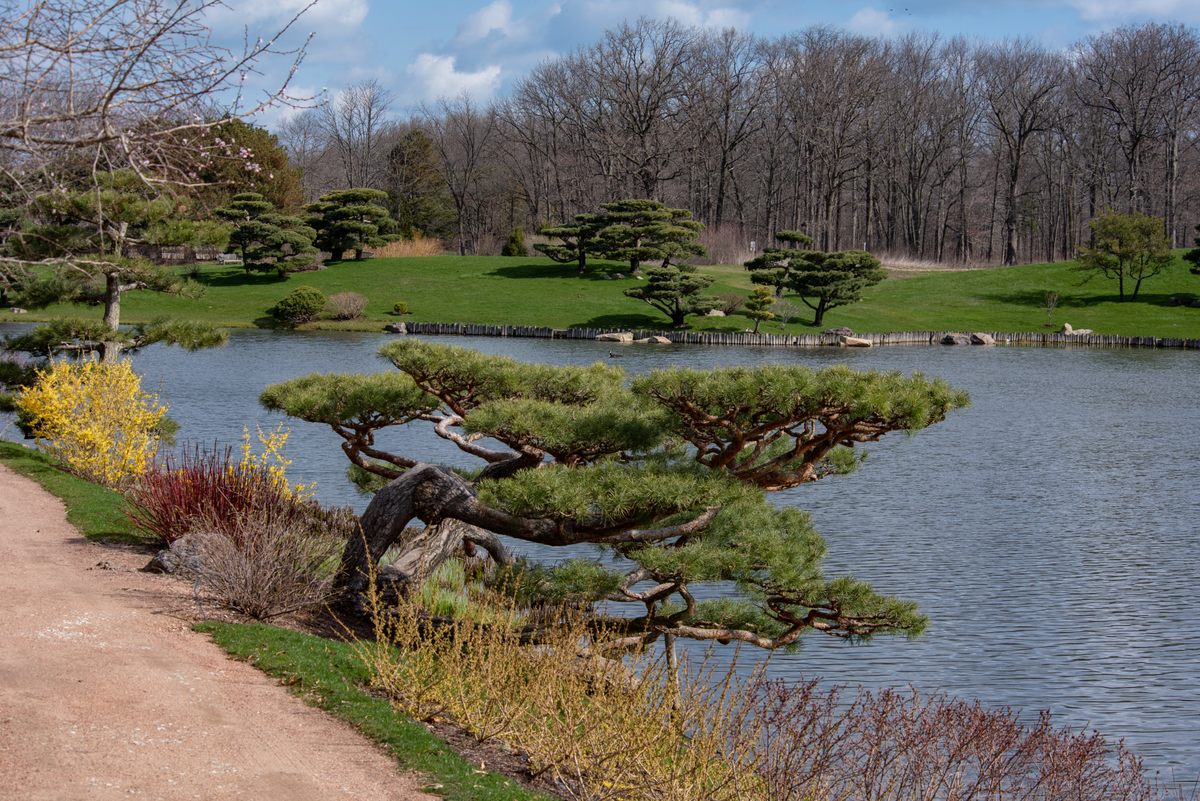 What's a typical day like for the horticulturalists right now? What needs to be completed every day?
Johnson, Smith College: They're sort of down to what is actually essential—watering, critical weeding. We have a large arboretum on campus, and horticulturists are scanning the entire arboretum every two days, making sure that everything is safe and they're not seeing any wind damage or new tree damage.
Bachtell, Morton Arboretum: The most time-sensitive and critical tasks are the only ones being done during this time. We're keeping plants alive by monitoring for pests and diseases, and we're controlling invasive species and the maintenance of plants.
Taking care of the Arboretum's greenhouse plants requires daily care. Young plants are vulnerable and they have to be monitored more carefully. Our routine checklist includes checking the cooling systems generators, because if they stop working and it gets too hot, all of the plants could die. Checking the cooling systems is a 365-days-a-year task.
Johnson, Chicago Botanic Garden: Tasks with a high priority include time-sensitive pruning, cleaning up garden beds, and planting perennials, trees, and shrubs before the warm weather comes. We have also emphasized displays in the Regenstein Fruit & Vegetable Garden because of the increased interest in growing food this year. The food produced there will be distributed through our Windy City Harvest urban agriculture program. The Chicago Botanic Garden manages the Farm on Ogden and 17 Windy City Harvest urban farms, which are also closed to the public—but we are still operating and growing produce at those locations. With aquaponics, we're harvesting approximately 2,500 heads of lettuce a week, and also harvesting overwintered carrots, spinach, arugula, and other winter crops. As we retool our distribution model to support emergency food needs, we are adjusting to crops that are more approachable for a broader audience and can be stored for longer periods of time.
Are there other tasks you'd typically be doing that are a little more lax right now?
Johnson, Smith College: We've cut back on new plantings and new garden spaces because we don't want to commit to watering and managing those spaces this year. We typically plant dozens and dozens of new trees every year, but we've cut back to only those trees which have to be moved right now, lest they become too tall and too large to actually move.
Bachtell, Morton Arboretum: Routine grooming is not happening. For example, there are no natural area burns happening that are otherwise routinely done.
Johnson, Chicago Botanic Garden: We have eliminated tasks that require more than one person, such as moving large containers and planting large trees. We are not mulching beds as much or mowing the lawn as frequently. We want to avoid letting the grass go to seed, so we have not eliminated mowing altogether.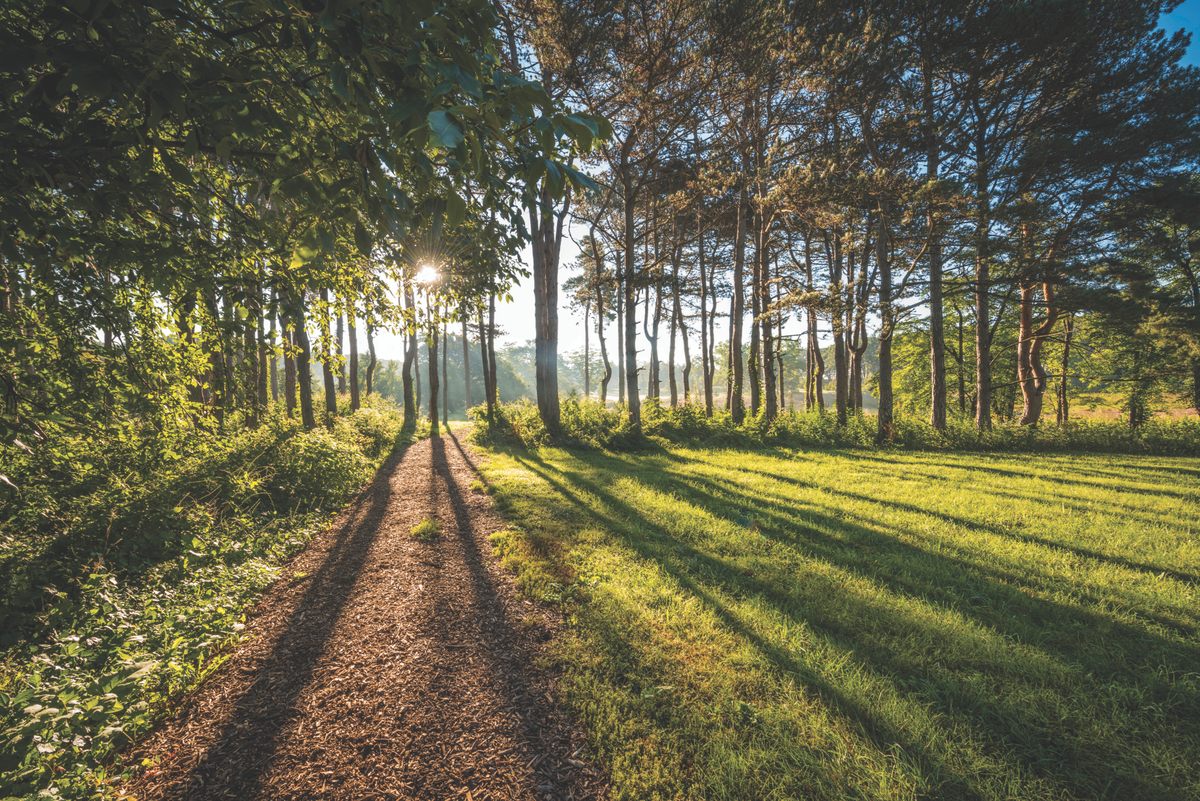 Are any tasks easier without other people around?
Bachtell, Morton Arboretum: Not having visitors around has been unusual—it's so quiet. But it's easier taking down hazardous limbs or trees, with less safety concerns.
Nabi, Conservatory of Flowers: With visitors gone, it's easier to complete some significant pruning to ensure the collection remains healthy—mostly palms in our lowland tropics gallery— and to complete some deep cleaning.
Johnson, Chicago Botanic Garden: While we are temporarily closed, there is no need to worry about blocking paths or cleaning up debris while working—we can clean up at the end of the day instead of as we go. We have also taken this opportunity to renovate some of our turf grass areas that see a lot of foot traffic from visitors. After being seeded, they will benefit from no one walking on the lawn while they establish good growth.
Some scientists who work with living organisms have taken them home from labs, so they're now hunkering down with dozens of cockroaches or spiders. Did anyone wind up taking plants home with them?
Johnson, Smith College: We don't have anything that's so finicky that it really has to be cared for that way, and we have horticulturalists that are taking care of the collection every single day. But when I was able to safely do so, and before the campus was closed down, I did grab some of my office plants just because I missed my space. I missed being so close to so much green. I have a Peperomia that I was neglecting, and my curators took it because I was killing it in my office. I thought, during this time, I'd bring it home, and it's doing okay—it's a little unhappy with me. Then I have an unidentified ericaceous plant, a little relative of blueberry; it lost the plant tag long ago. I macraméd a little plant hanger, and I've got it hanging in a window. I think a lot of members of our team have increased their gardening at home, or have maybe indulged in a few more houseplants than they do normally.
These interviews have been edited and condensed.