The Quiet Glory of Chronicling America's Champion Trees
One man's quest to document a nation's arboreal heritage.
Not every National Champion tree is an exhibitionist. Awarded by the nonprofit conservation organization American Forests, the accolade goes to the biggest and most majestic specimen (or specimens) belonging to each of more than 700 tree species in the United States, based on criteria such as height, "crown spread," and trunk girth. But for every imposing oak or towering redwood, there are just as many entrants that don't seem to merit a second glance.
Take the National Champion Florida Boxwood, for instance. It's slender, unprepossessing and, at 16 feet, barely taller than the whitewashed bungalow it overhangs in Monroe, Florida. "You would have no idea," says the photographer Brian Kelley. "It could just be a tree." But when you mention the tree's secret, people suddenly begin to see its hidden wonder. "The instant that you tell them that it's the largest of its species, people are like…" He adopts an excited whisper: "What!"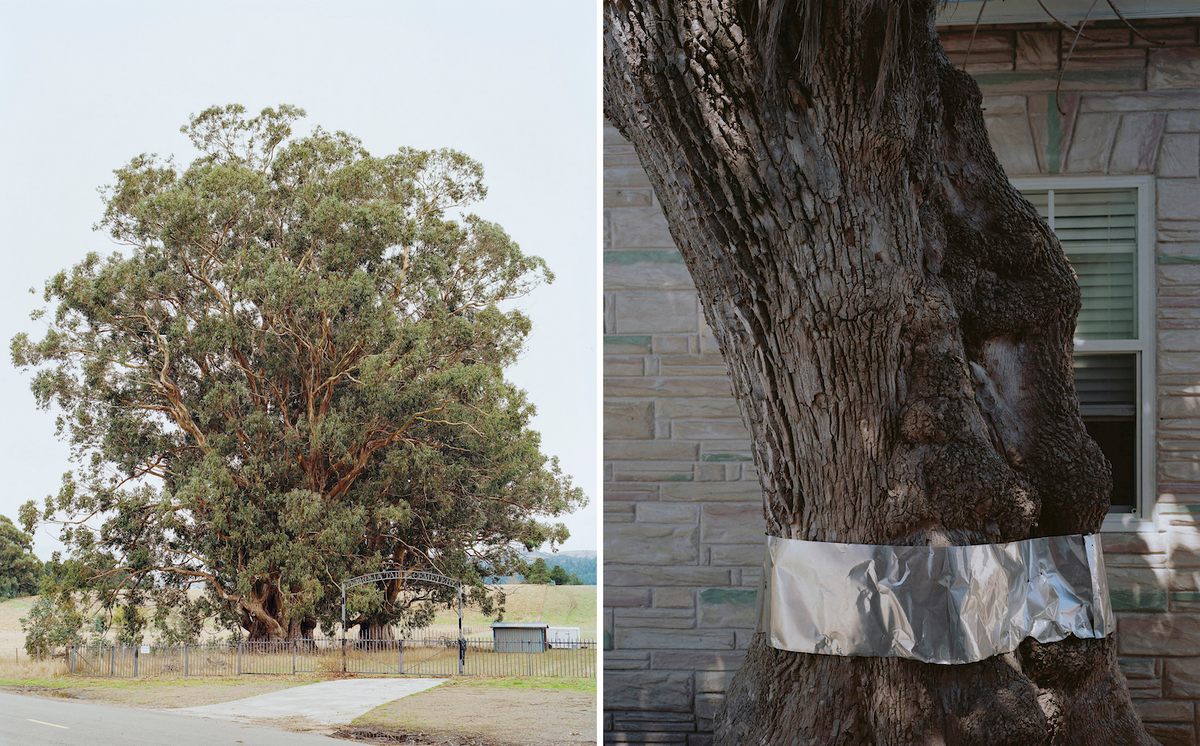 Kelley is a commercial photographer based in Brooklyn, New York, but this summer, he is embarking on a mission: to chronicle and archive each of these Champions. He's bought a transit van and has begun converting it, "so I can live out of it," he says. "I'll just be traveling around the U.S. photographing trees for the next year." So far, Kelley has snapped around 14—less than two percent of the estimated total. Finishing this archive in even the next decade is ambitious. "If I start right now…" He does some calculations aloud. "I have to find a tree every four and a half days for the next ten years."
Each National Champion is recorded on a sweeping register, updated every few years by volunteers around the country who keep tabs on the trees in their city parks, college campuses, and backyards. Working out exactly which one to crown king is a finicky task: Trees are each awarded points for their various size markers, leading to some co-Champions, and others in close second place. The register is specific, but deliberately vague about the trees' locations, to protect them from on an onslaught of people who want to love them a little too much.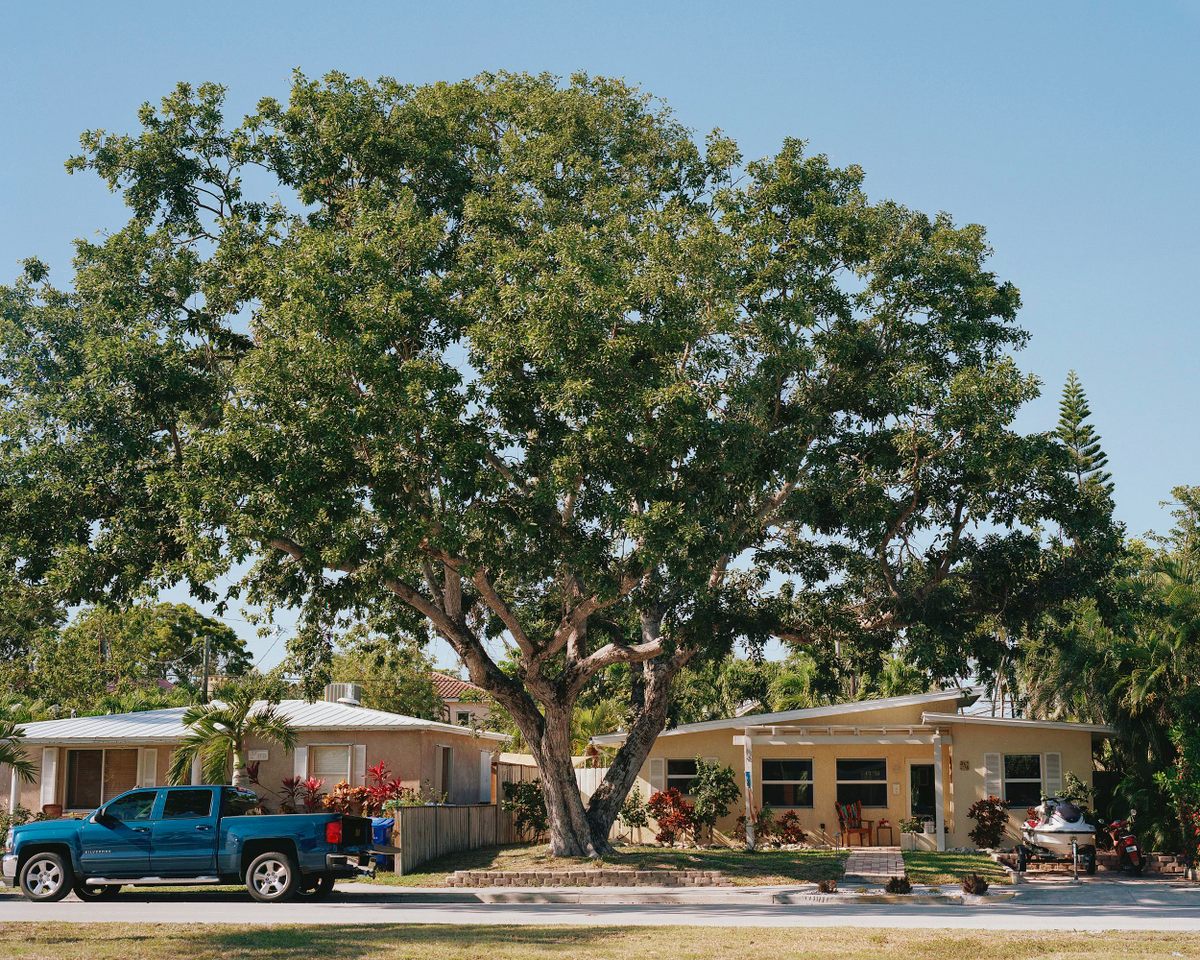 Now in his early 30s, Kelley is mild-mannered and smiley, with sand-colored hair and a quiet East Coast American accent. At a presentation at the City Reliquary's idiosyncratic Collectors Night, held at the New York City Fire Museum, his final slide, in black text on white background, said simply: "thank you :)" But a gentle exterior belies an almost monastic focus and patience: Kelley is a collector, who spent six years amassing and archiving more than nearly 3,000 New York City Subway artifacts. It's not a childhood passion, he says—he wasn't a kid with a fastidious rock collection or a laminated catalogue of baseball cards—but with the MTA paraphernalia came what he calls "more like an obsession" with archiving. His collections include National Parks Service brochures and patches; Smokey Bear ephemera; and, now, the country's most magnificent trees.
It all started two and a half years ago, when Kelley traveled across the United States with friends. "We ended up in the Pacific Northwest, around Seattle, Olympic National Park, and Northern California," he says, at the opposite side of the country to where he grew up. With most East Coast big trees having been logged hundreds of years ago, to see trees that were "3,000 years old, 24 feet in diameter, you know, 300 feet tall" was a revelation. "It was just mind-blowing," he says. "And once I find something I really like, I just kind of go all in on it."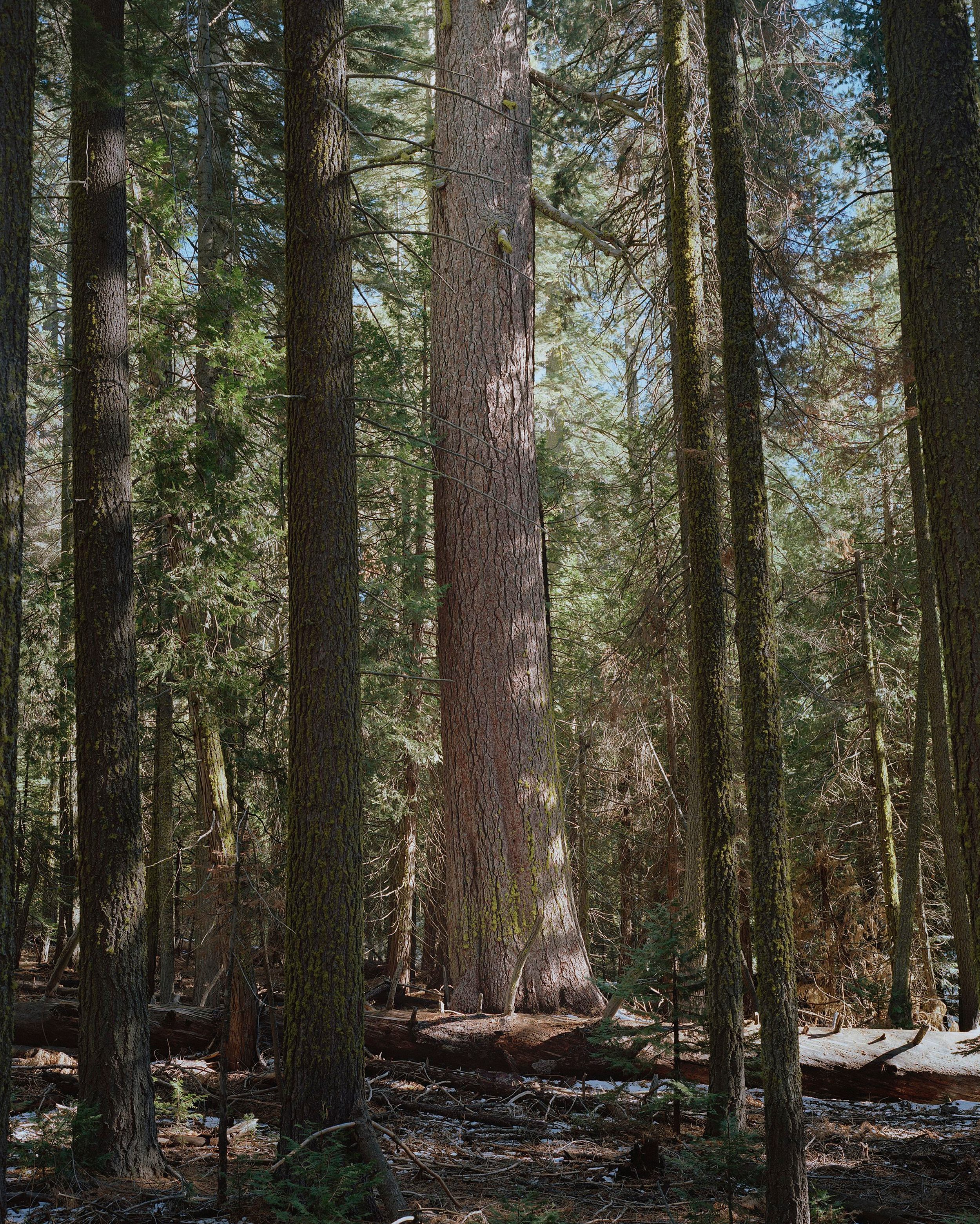 He became fixated on the trees, he says, "doing research, finding photos of these big trees, looking up photos of logging, reading as many books as I could. I went down that rabbit hole." Frantic googling eventually delivered him to American Forests, and in turn to private funding for the first year of the project. Incredibly, though the Champion Tree register has been around since 1940, there's no photographic record to accompany these 700-odd trees. "They had all these numbers, they had all these locations, and all they had were cell phone photos, at best," he says. "They just didn't have anything that was a really meaningful or beautiful image, at the highest resolution possible, to represent what a species of tree can live to be."
So Kelley is stepping into the fray. It's a personal project, but he'd like it to one day be part of the Library of Congress, as a record of the country's arboreal heritage. A model for Kelley is the work of Edward Curtis, an American photographer who spent decades documenting Native American people and their ways of life. In the introduction to one 1907 volume, Curtis described the reasoning behind his project: "The information that is to be gathered … respecting the mode of life of one of the great races of mankind, must be collected at once or the opportunity will be lost."
"That's kind of what I would love to be able to do with this project," Kelley says. "In a way, dedicate my life to it."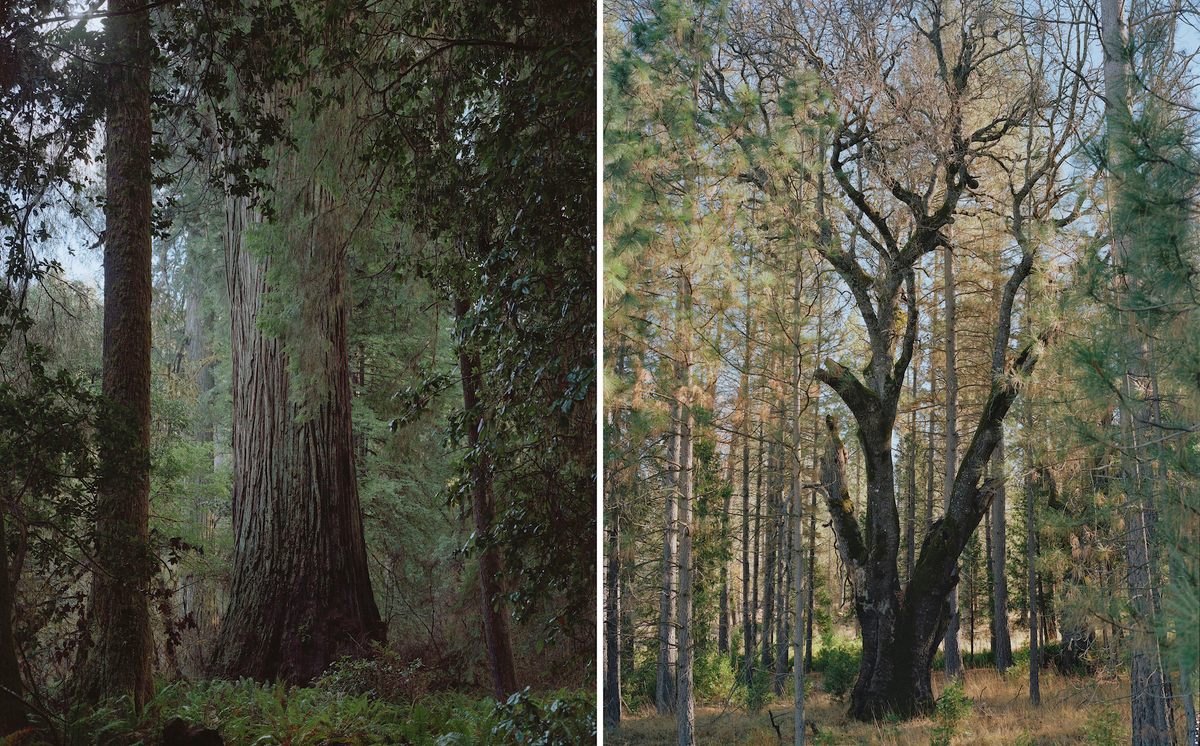 To shoot the trees, Kelley eschews digital, instead using four-by-five film for the highest quality images possible. "So I have the tripod, I have the thing over my head, I'm shooting it," he says. "Maybe it's going to take me three hours to shoot one photo, because I'm waiting for the light." It's slow, meticulous work, with the average photo costing anywhere from $25 to $50, "which is a lot, once you multiply that times 800." But a systematic slowness is necessary, he says, and gives the trees the respect they deserve. "If you're standing next to a tree that's 2,000 years old, and you go there, and you snap a couple of photos and leave… That's, like, disrespectful. You have to give this thing time."
He's comfortable, too, with the idea that his archive may be out of date within days, or even hours, of shooting, with storms knocking down branches or other trees usurping the Champion title. "I think that's kind of the beauty with archives. I don't think you're ever fully done," says Kelley. This archive, he adds, is not supposed to be a finished work—but "mostly just to represent that tree at that moment in time and space." (The work in progress is currently hosted on Instagram.)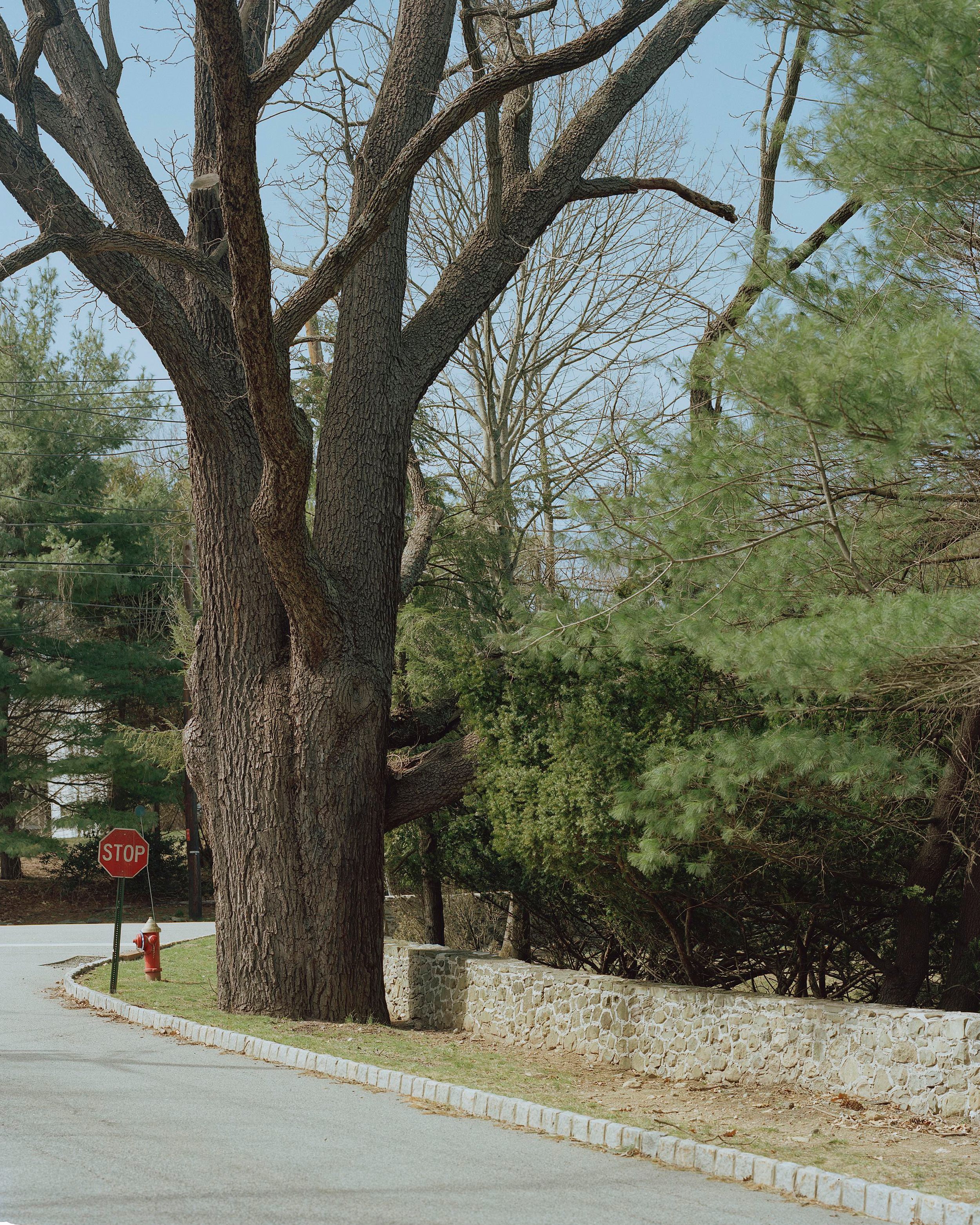 Sadly, it's not clear how many of these trees will exist in the centuries to come. "Species are dropping out left and right," Kelley says. "And that's another reason why I'm doing the project—to show people that these are here and to inspire the youth and general public to pay attention and realize the importance of forestry, and forest conservation." He mentions the ecologist Aldo Leopold's concept of "land ethic," and the complicated relationship between being a consumer and being a destroyer. In essence, he says, he'd like the project to remind people that they should think of themselves as guardians, and of "the respect between man and land—that you are not the owner of the land, you're merely part of it."
Kelley hopes to start his journey sometime in the middle of June 2018—six months driving through California, Oregon and Washington, and then the winter in Arizona. Mostly, he says, he expects to be alone on the road. "I'm trying to figure that out with my girlfriend right now," he says, laughing a little. "It's not the funnest conversation. But it is something I think is very important. Everyone should have a thing that they want to do. The day I met her, I told her I wanted to do that project. So, for it to actually come to fruition… You know, I can't not."