So You Want to Buy a Volcano
History shows you're not alone.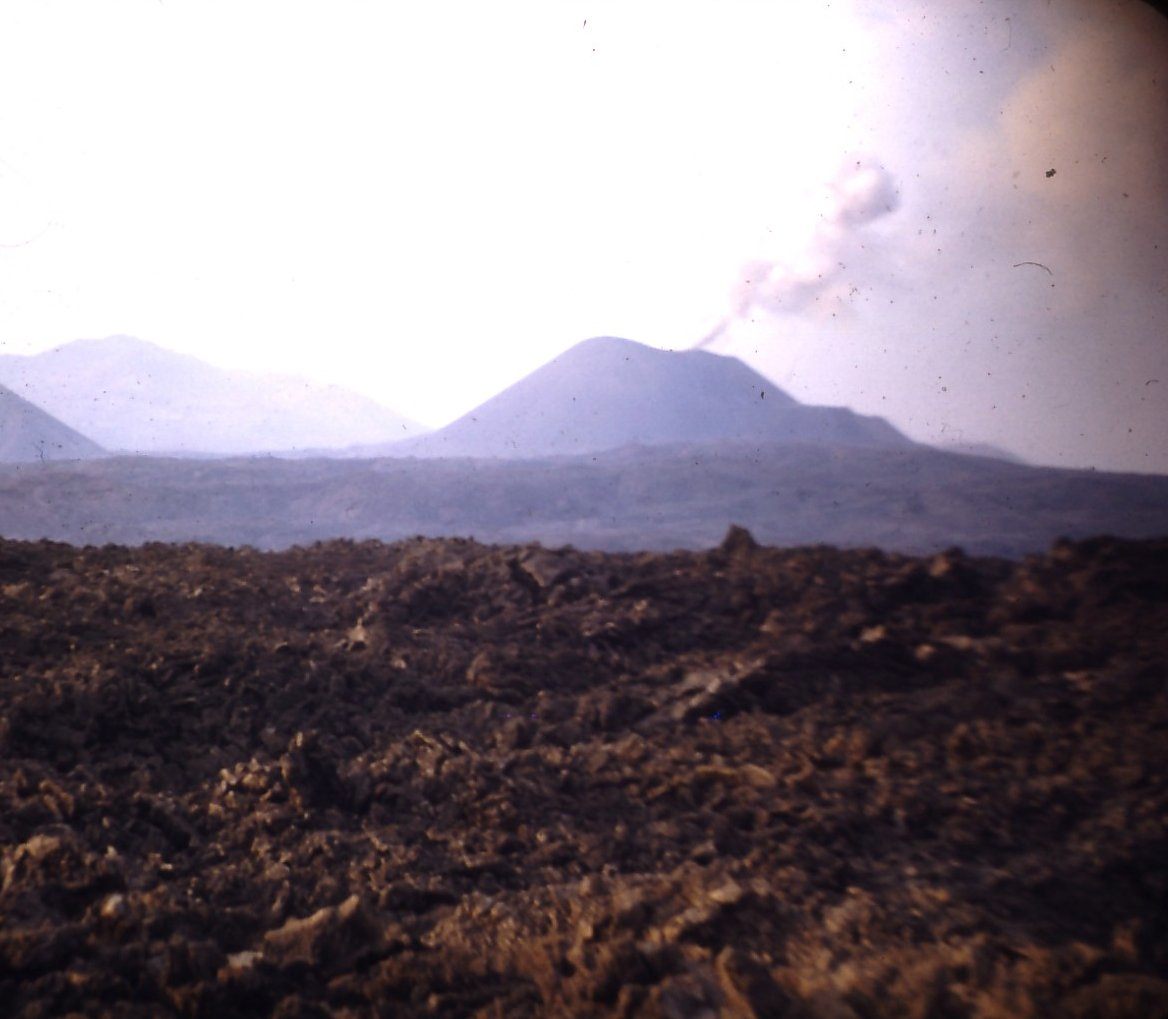 In early February 1943, Dionisio Pulido—a farmer in the south Mexican state of Michoacán—began to feel strange tremors across his cornfield. The shaking appeared to originate from a small hole, no more than three feet deep, which the local kids liked to play around. They said it emanated an odd warmth.
Then, on February 20, as the tremors grew stronger, the hole expanded into a large fissure. Thick smoke billowed into the air. And—incredibly—from the middle of Pulido's farm, a volcano burst forth.
The resulting lava engulfed Pulido's farm and much of the nearby forest; perplexed villagers evacuated the site.
The volcano—dubbed Parícutin—created a global sensation. Scientists and journalists mobbed the small Mexican village, anxious to gain access to a rare sight: a newborn volcano.
Among those who heard the news was the cartoonist and collector of oddities Robert Ripley, of Ripley's Believe It Or Not! fame. Since childhood, he had dreamed of owning a volcano—and, after Parícutin, he was determined to make it a reality.
According to Ripley's biography, he grew convinced that owning Parícutin would fill a spiritual void in his life. He also saw an enormous profit motive: not only might there be rich natural resources in the area, but he could also, perhaps, channel the baby-volcano media frenzy into a baby-volcano tourist frenzy. "I could have charged admissions and made money off it," Ripley reportedly said.
Ripley started peppering Pulido with requests by phone and by mail, asking how he could purchase Parícutin. According to a TIME article, Ripley's negotiations began around New Year's Eve 1944, when a friend informed Ripley that Parícutin was for sale. The magazine gave a tongue-in-cheek endorsement: "[Ripley] already had a gilt telephone, an apartment crammed with hundreds of statuettes, swords, costumes, paintings, vases and two secretaries—one American, one Chinese. But he did not own a volcano."
Apparently, by January 1945, Ripley believed "that he was about to become the owner of a volcano … This week the cartoonist, after delicate and mysterious negotiations, expected to clinch the deal." The question of whether Pulido could actually claim ownership over the new volcano was murky; Ripley did not care.
But the deal fell through: "Mexican law frowned on foreign landowners and the Mexicans might want to keep their volcano themselves."
Instead, Dr. Gerardo Murillo Cornado, a.k.a. Dr. Atl, a muralist who had become obsessed with Parícutin, bought the land. In 1952, the Arizona Republic reported that the farmers had "sold what they considered to be their worthless parcels of lava-covered soil for 100 pesos each (about $12), and figured it was a good deal."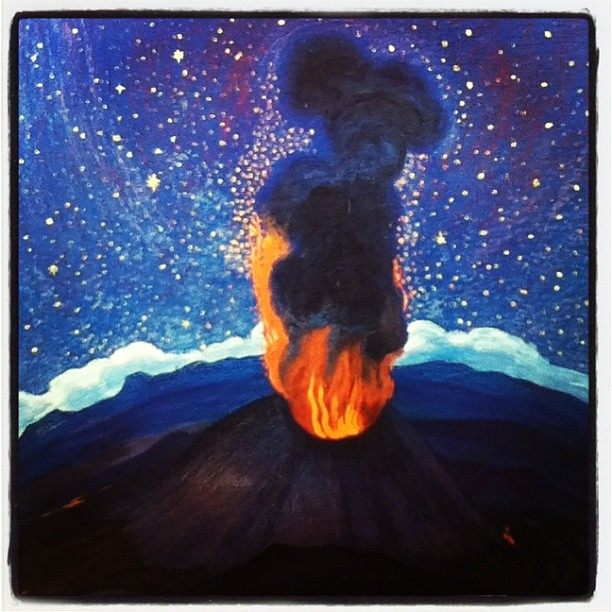 This did not faze Ripley. Even shortly before his death in 1949, he remained steadfast in his conviction to take control of Parícutin. The same newspaper wrote that Ripley "tried to buy the volcano from Murillo. Believe-it-or-not the doctor refused to sell at any price. He likes volcanoes."
Yet Ripley and Murillo are, curiously, not the only historical figures who owned—or badly wanted to own—their very own volcano. In recent centuries, many private individuals have claimed ownership over volcanoes.
For instance, Whakaari (also known as White Island), is an island off the coast of New Zealand that also happens to be an active volcano. It has had—and still has—a series of private owners. After a Danish trader named Phillip Tapsell bought the island from the indigenous Māori people "allegedly for the price of a few barrels of rum," a number of companies battled to install mining operations there.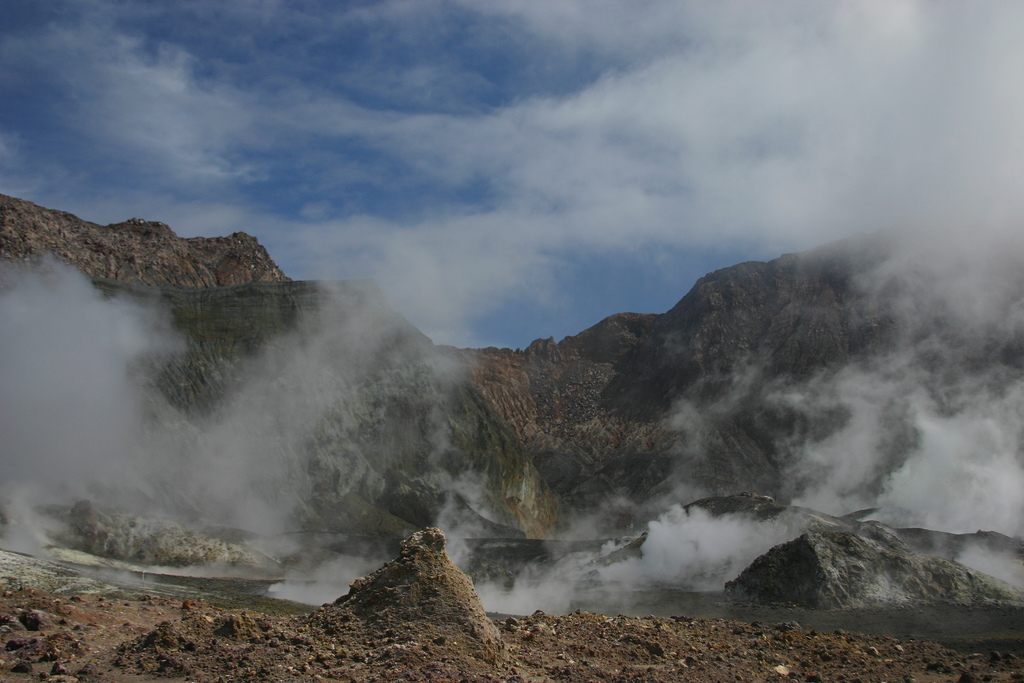 In 1874, John Alexander Wilson purchased Whakaari in hopes of extracting sulfur from it. But his promises of extravagant riches never came to fruition, and in 1887, he was burned in effigy. The land changed hands a few times until, in 1936, stockbroker George Raymond Buttle bought Whakaari. His reason? Like Ripley, he "rather liked the idea of owning a volcano." Though he briefly contemplated trying to mine Whakaari, he ultimately decided against it. Basically, he just wanted to say the volcano was his own.
When the New Zealand government tried to wrest control of the volcano from him in 1952, he refused to sell it, though he allowed the island to be designated a private nature reserve. Today, the Buttle Family Trust owns the volcano, one of a few volcanoes still under private management.
Other volcanoes that have been privately controlled include the Pisgah Volcano, a cinder cone in California that was mined beginning in 1948 under a series of proprietors. The Newberry Volcano in Oregon was the subject of an extended legal battle because of mining-related ownership claims. And Crater Hill, the only remaining privately owned volcano in the Auckland volcanic field in New Zealand, is the property of another family trust.
In the U.S., whether individuals can actually own volcanoes is an open question—though there do not appear to be any laws prohibiting it. Dr. Seth Moran, Scientist-in-Charge at the USGS Cascades Volcano Observatory, notes that cities like Portland, Oregon and Bend, Oregon both have volcanoes within their limits. Still, Moran says that in the Cascades, where he works, "all major Cascade cones and volcanic fields are administered either by the USFS [US Forest Service], NPS [National Parks Service], a [Native American] Tribe, or some combination thereof."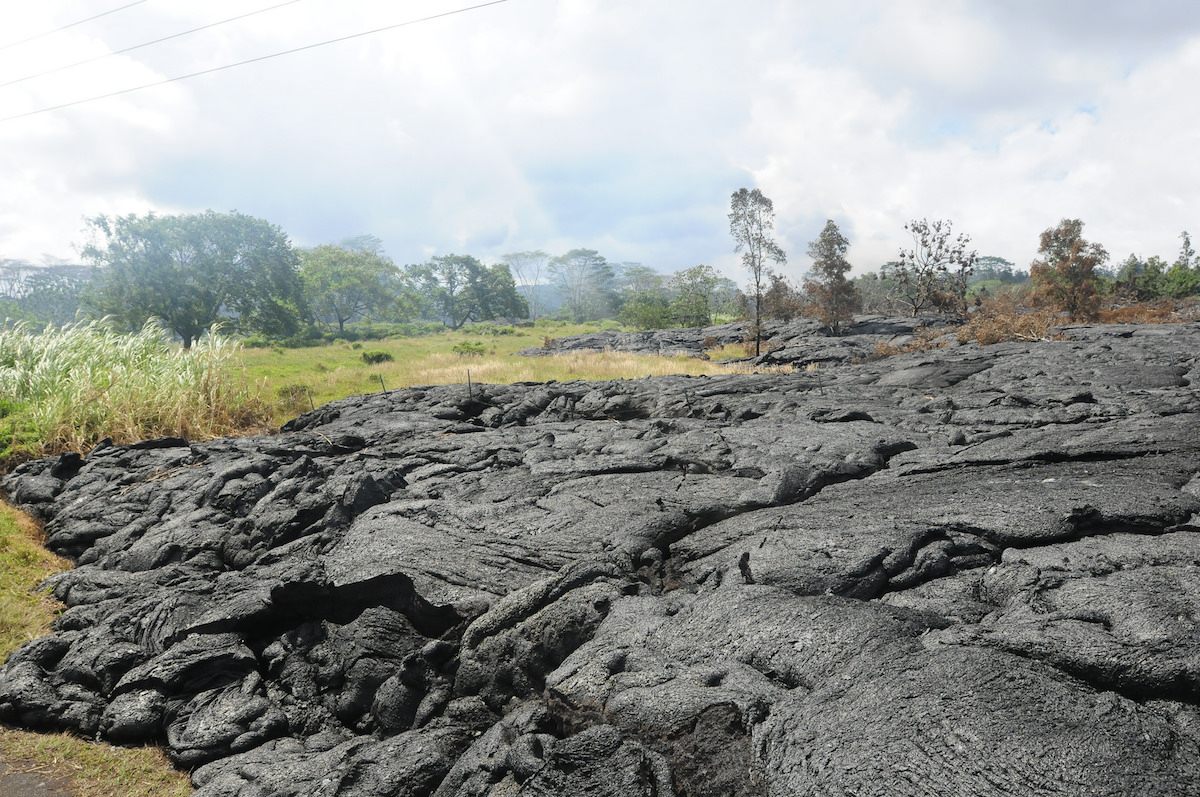 Regardless of whether a person can own a volcano, they do not seem to have a right to the lava that results from it.
In 1977, in Kobayashi v. Zimring, the Hawai'i Supreme Court was tasked with deciding whether residents could claim ownership over new land created by volcanic eruption—a dilemma not too dissimilar from that of Parícutin.
According to a summary of the case, the issue centered on new land created by cooled lava, known as "lava extensions," and whether they could be applied to the accretion of land statute, which states that soil naturally added to land remains the property of the original owner. Ultimately, the Supreme Court decided that the lava extensions fell under state, not individual, control—a significant decision, considering lava extensions have accounted for over 500 acres of new land since 1983.
So, in some places you can still own a volcano—but lava extensions are probably off-limits.
This likely would have been unwelcome news to Robert Ripley, whose private volcano fantasies also proved short-lived. Ripley died before he could call Parícutin his own. And, according to his biography, his attempts to purchase Parícutin led the Mexican legislature to "hastily pass a bill making the volcano state property."