Why a Vancouver Cemetery Is Planting Squash, Kale, and Corn
The leafy greens are very much alive.
Trevor Crean considers himself a city slicker, but ever since he cofounded Heritage Gardens, a cemetery in Surrey, British Columbia, he's learned to embrace the land. That's because Crean, the director, oversees much more than burials. The family-owned and -operated business also has its own beehives, as well as a lush vegetable garden where resident gardener Stan Turner grows brussels sprouts, corn, and kale, as well as butternut and acorn squash, Stardust runner beans, loads of potatoes, and even broccolini. It's the kind of place where you can visit your loved ones' remains, and then go home with a box full of produce and some fresh honey.
"Over the last couple of generations, funeral services have become very commercialized," Crean says. "There's this underlying sense of burials being a sales-focused transaction. It's created a lot of mistrust in our profession, unfortunately." So the Crean family (including both of Crean's parents, his brother Sean, and Turner, who is Crean's uncle) decided to do something different. "We really wanted to rebuild that trust," Crean says, "and give people a reason to return."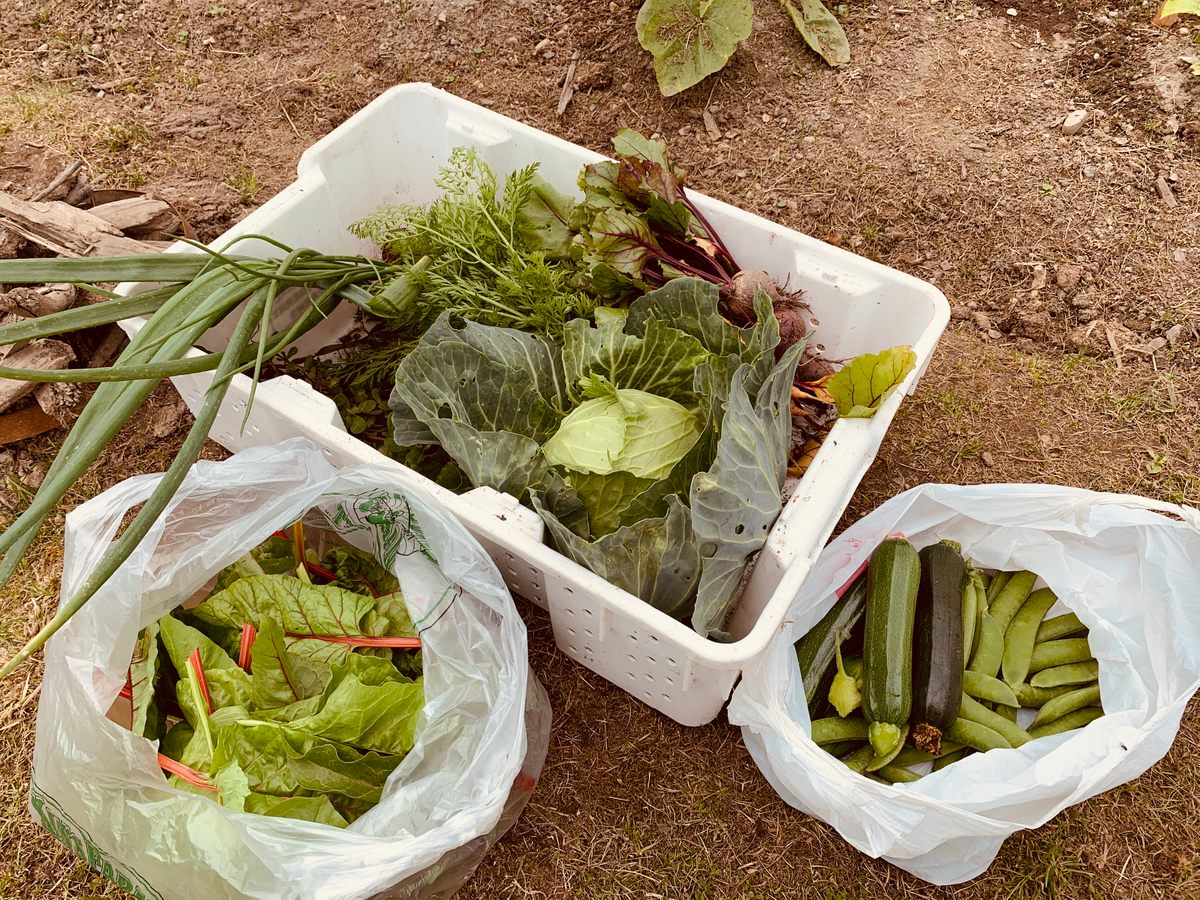 Heritage Gardens is the first new cemetery to open in the Vancouver metro area in decades, and it's part of a growing trend of gearing cemeteries more toward the living. Some are providing picnic tables where loved ones can linger. Others, including Heritage Gardens, are offering green burial services to help reduce greenhouse gas emissions. At Old City Cemetery in Lynchburg, Virginia, the Piedmont Beekeepers Association produces jars of "Died and Gone to Heaven" honey from onsite hives to sell in the cemetery's gift shop. Berlin's Neur St. Jacobi Friedhof cemetery is the newest home of the city's Prinzessinnengarten, an urban farm known for its fresh herbs and veggies, as well as a café where visitors enjoy salads and snacks made from the garden. (The original, non-cemetery location is still open near Moritzplatz.) Although some of these cemeteries are only partially used for their original purpose, Heritage Gardens shows how active cemeteries can be about the living as well as the deceased.
Despite a history in funeral services, the Creans didn't quite know what they were getting into when they opened Heritage Gardens in September 2019, on the site of a former landscaping business. "It was eight-acres of abandoned greenhouses, fruit stands, and flowers boxes," Crean says. "Basically, a blank canvas for us. However, we underestimated how challenging sales would be." Attracting new patrons can be difficult, he says, especially since prepaid plots and family burial sites often date back generations. Loved ones also tend to consider nearby or familiar cemeteries. So the Creans focused on connecting with families well before they needed end-of-life services.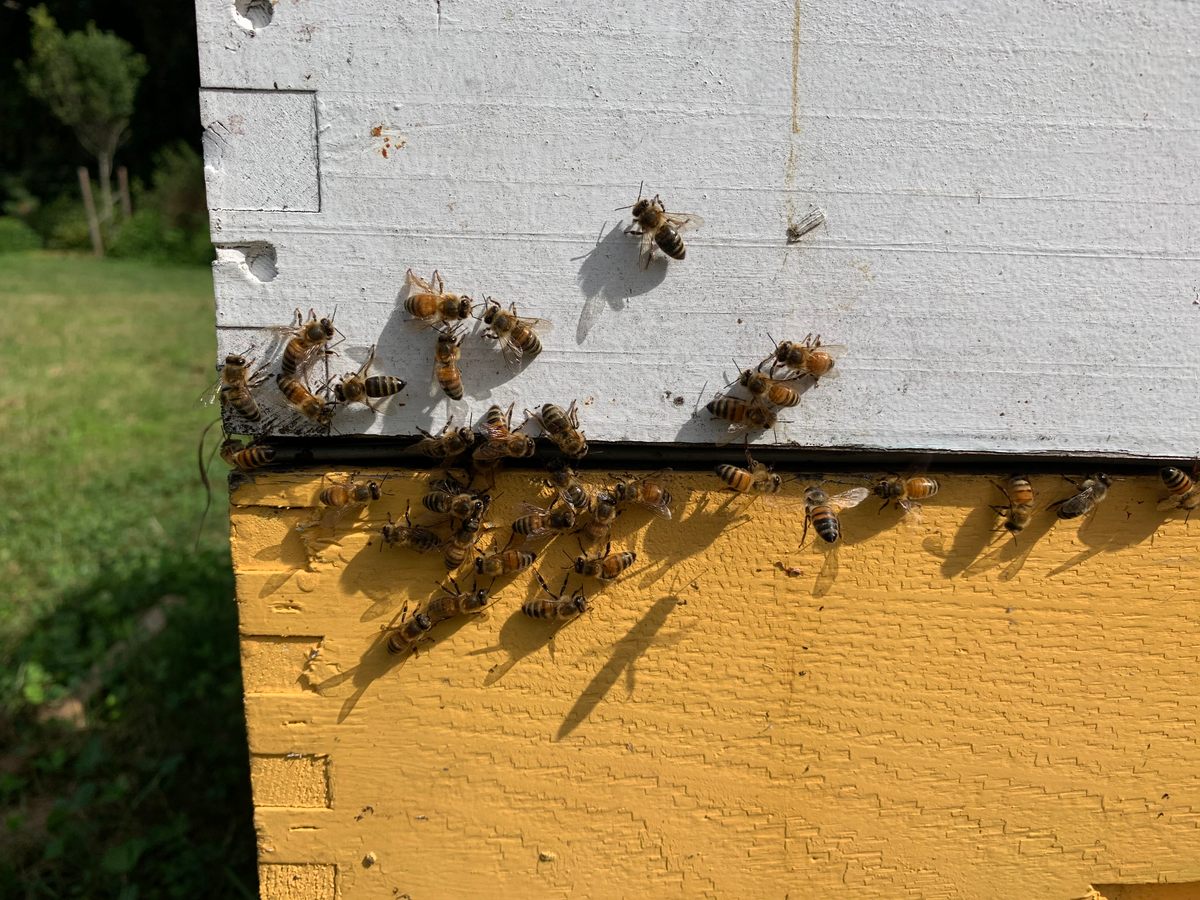 "There's so much emphasis on death and dying at cemeteries," says Crean. "We're trying to shift the mindset to this being the kind of place where you'd actually like to spend time."
This included turning a portion of Heritage Gardens into a pollinator meadow, which is now an untamed space brimming with tall grasses and purple, yellow, and blue wildflowers. Eagles and deer visit frequently, as does the occasional coyote.
The meadow is also where you'll find the Gardens' beehives, which are supplied and maintained by The Honest to Goodness Farm Co. Since cemeteries in British Columbia are recognized as a single-use business, neither the honey nor the produce is for sale. Instead, families can sponsor a beehive for their loved one and then receive the vast percentage of the honey that it produces.
Heritage Gardens' vegetable patch sits behind what had been the property's old farmhouse, far from any burial plots or cremation remains. Though it started off as a family endeavor, the Creans now give away produce to anyone who visits the grounds. "We started producing so much it was like, dude, we gotta give some of this away." So unlike traditional cemeteries, which may have salespeople roaming the grounds to sell plots, "We're coming at them with a free bag of tomatoes," says Crean. Some people might find it a little odd, but it's undeniably welcoming.
In fact, Heritage Gardens had so many surplus seeds from last year's vegetable harvest that they offered the city of Surrey the bulk of them. The Creans put together packets of starter seeds, complete with a QR code for accessing Stan's growing instructions. "They're now going out to about 100 local families to teach them how to farm," Crean says.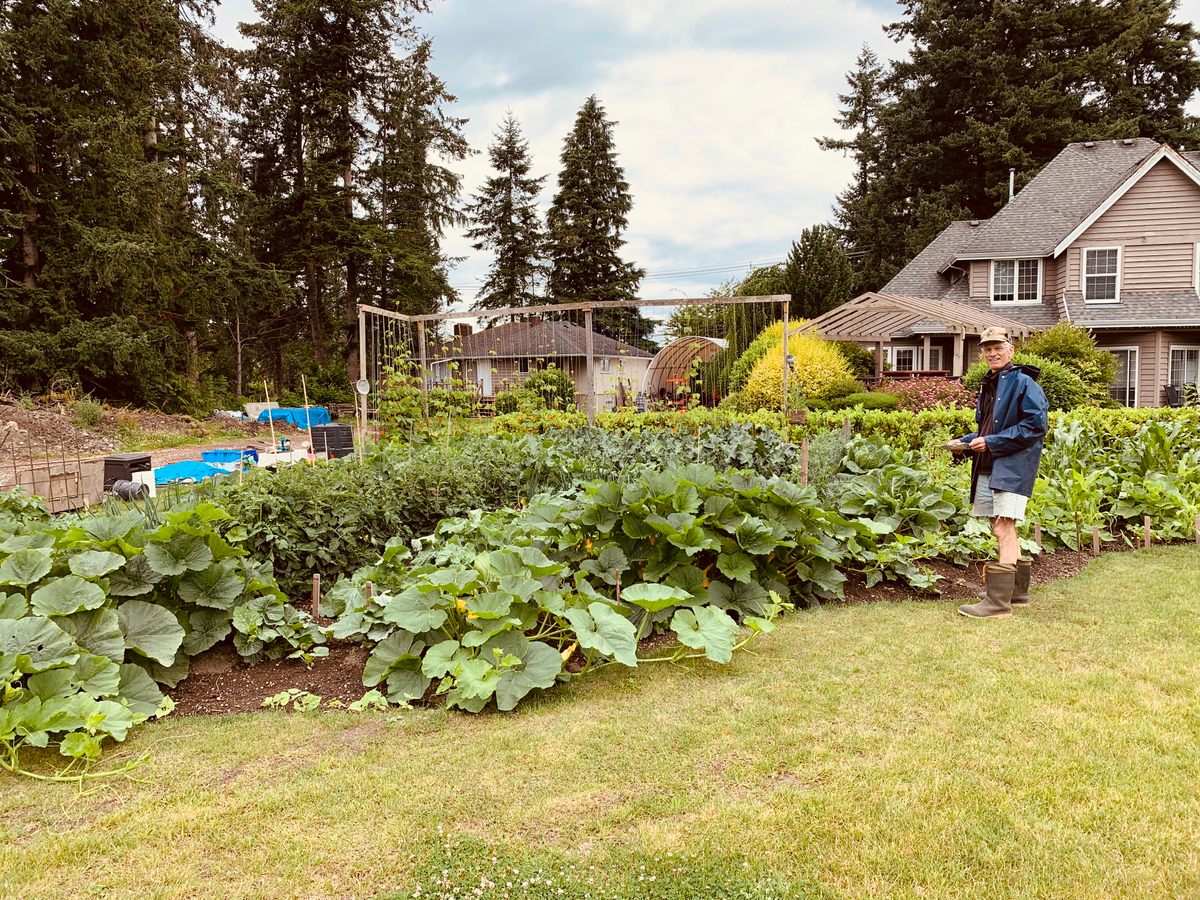 Munching on produce grown alongside the deceased may not sound appetizing to everyone, but fruit trees and cemeteries have cohabitated for centuries. In the Middle Ages, monasteries often had cemetery orchards, with mulberry, apple, and chestnut trees sprouting up from between gravesites so that no space went wasted. Throughout the 1800s, many Americans spent their afternoons picnicking in cemeteries, and cemeteries such as Philadelphia's The Woodlands, and Oakland Cemetery in Atlanta, Georgia, still encourage it. In countries including Greece, Japan, and Mexico, families have for centuries reminisced about or honored their loved ones while relaxing beside their graves and dining on helpings of souvlaki, sushi rolls, or tamales. Heritage Gardens eschews the use of pesticides, and its veggies are not sprouting from gravesites, but instead in their own isolated spot. It's a similar case in the Philippine municipality of Talavera, where an organic garden in the public cemetery of Barangay Bulac, set aside from any burial plots, has been feeding local villagers since 2014.
"It's all about contributing to a loved one's legacy, and finding unique ways to memorialize them," says Crean. "We have the space and time to give back in their name, and to turn this into a place of enjoyment." Not to mention nourishment, both for the body and the soul.
Gastro Obscura covers the world's most wondrous food and drink.
Sign up for our email, delivered twice a week.