DNA Barcoding Shows That Two Butterfly Species Are One and the Same
They're an extreme case of sexual dimorphism.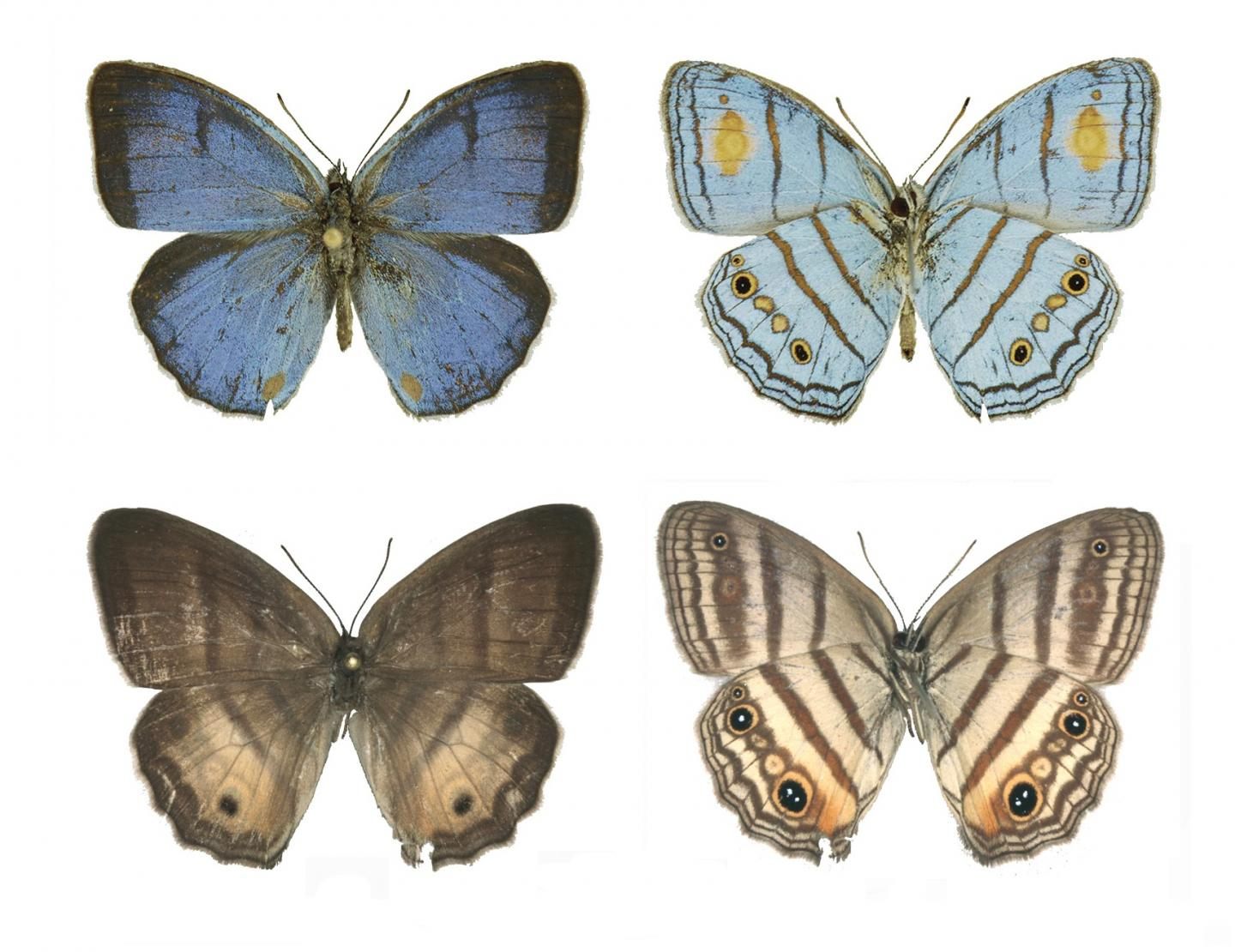 When it comes to classifying species and understanding the complex web of relationships between different organisms, DNA barcoding has changed the game. Now scientists can refer to specific sections of DNA to determine how closely two species are related. An international team of scientists recently used this tool to help classify butterflies found in South America. They were in for a few surprises. They found that two dramatically different-looking butterfly species were, in fact, one and the same, and identified another three new species.
The sunburst cerulean-satyr butterfly, Caeruleuptychia helios, was first described by German entomologist Gustav Weymer back in 1911. And the drab brown Magneuptychia keltoumae was only officially described in 2012. But the DNA barcode results show these two butterflies belong to the same species and are just an extreme example sexual dimorphism—differences between sexes. The result was a complete surprise to scientists because most male and female butterflies of their kind, called euptychiines, look fairly similar to one another.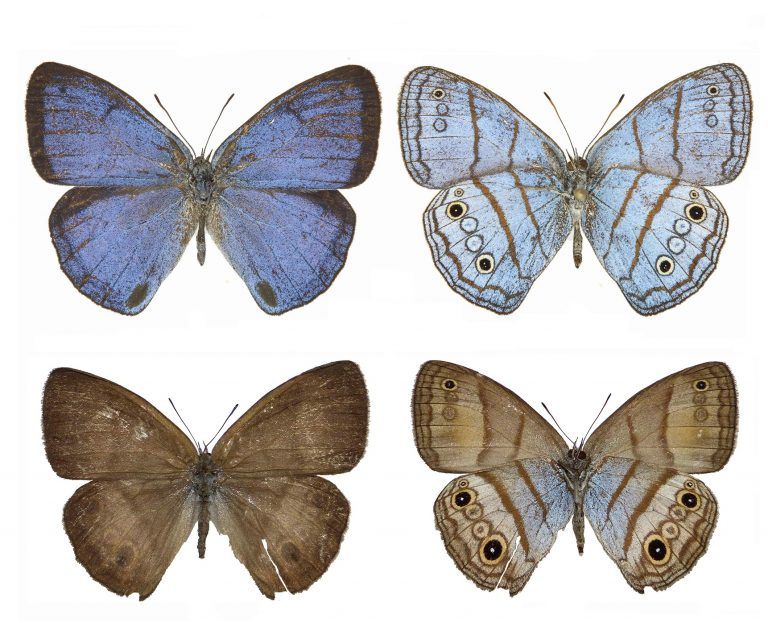 It turns out the sunburst cerulean-satyr isn't the only euptychiine butterfly species with extreme sexual dimorphism. A new species, Trembath's cerulean-satyr, discovered thanks to this DNA barcoding project, also has bright blue males and brown females. Now scientists plan to study how these differences evolved and what they mean for reproduction. But, said study author Shinichi Nakahara in a press release, they've clearly perfected using wing colors for signaling between the sexes. "Fortunately," he added, "the butterflies are much better at distinguishing one another among the hundreds of other similar species than butterfly experts are."