When the Christmas Plant Was a Pepper, Not a Poinsettia
Chilis were once holiday must-haves.
Since time immemorial, winter holidays have been brightened by foliage. In many homes, evergreens, holly, or the Christmas-colored poinsettia give the cold months a little color. But once upon a time, another plant added some heat to the holidays: the Christmas pepper.
This wasn't just any pepper, though. Fruiting in the winter months, it morphs from green to a festive red as it ripens. It's also edible, with a fiery heat. But while I have just a single memory of a Christmas pepper, which belonged to my grandmother, poinsettias are everywhere. So how did they win over American hearts and minds, banishing pepper plants from our living rooms?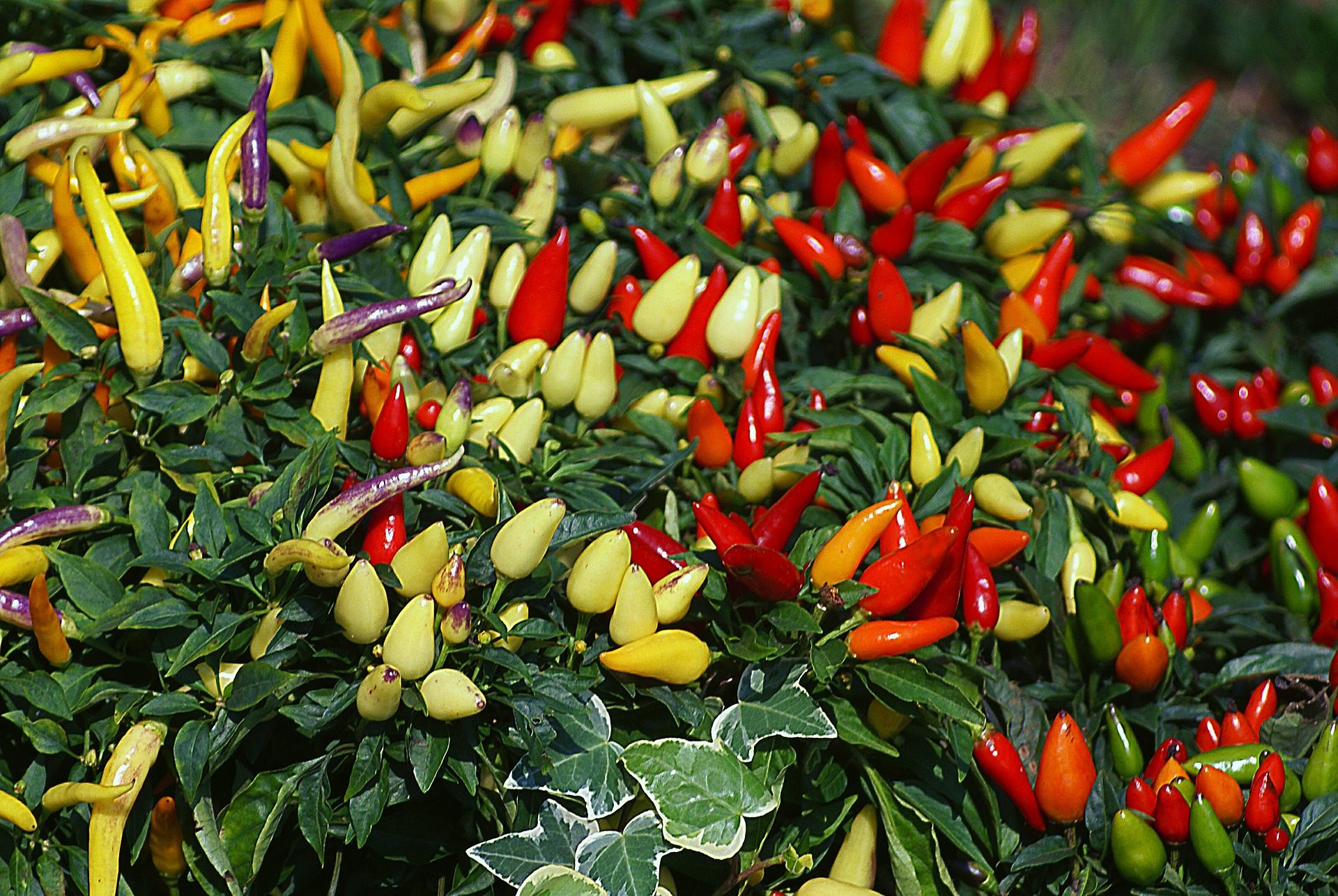 According to Dr. Paul Bosland, a premier pepper expert, the fruits (reminder: peppers are not vegetables!) have a long history as dazzling decor. In the 16th century, Europeans were delighted by colored peppers, and used them ornamentally long before they thought about eating them. In the early 20th century, Christmas peppers stood shoulder-to-shoulder with a handful of other holiday plants: Jerusalem cherries, cyclamens, and, of course, the poinsettia.
The poinsettia's subsequent rise to dominance in the United States is largely the work of one family: the Eckes of Los Angeles. At their massive poinsettia ranch, successive generations of Eckes bred poinsettias to be shippable potted plants, as opposed to cuttings for bouquets. Sometimes, breeding took too long, and the Eckes turned to X-rays to induce mutations. Often, new poinsettias were tested in the "torture chamber," a room where they were deprived of light and water, with only the strongest strains making it to market. Paul Ecke Sr. developed long-lasting potted poinsettias, while his son Paul Jr. worked the marketing angles, getting poinsettias into ladies magazines and giving them to television studios to serve as festive backdrops.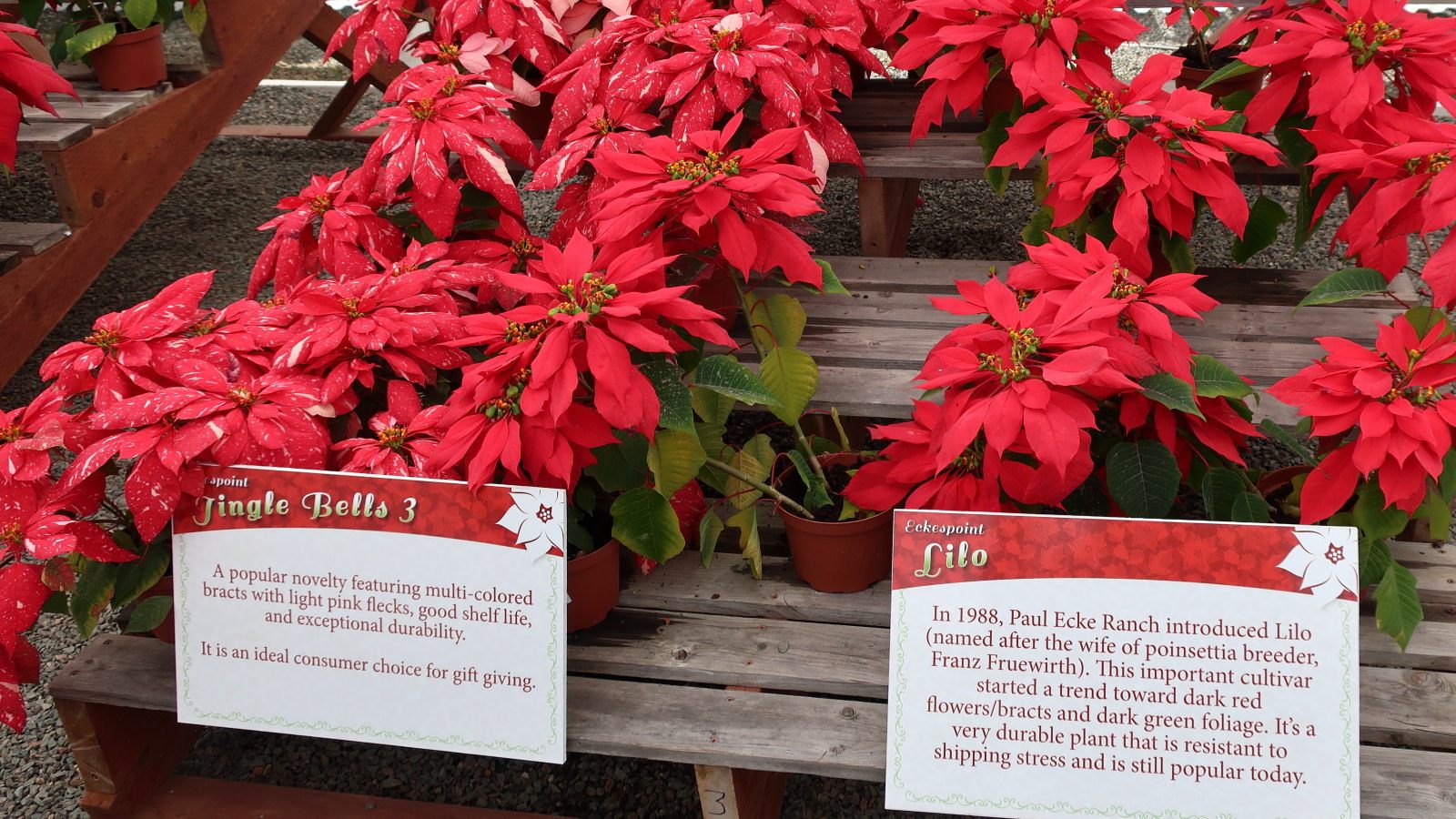 Lacking similar hype men, the Christmas pepper fell by the wayside, says Bosland. But another characteristic contributed to its downfall, too. In a December 26, 1954, edition of the New York Times, writer Elizabeth Turner lambasted the pepper plant as "the Christmas plant with the least future." While she admired its Christmas coloring, she complained that it had a "bad habit of dropping both leaves and foliage overnight." She also lambasted the poinsettia, calling the fading of its red-and-green leaves "the biggest disappointment." But the Eckes were busy in the torture chamber, breeding hardier varieties. Soon enough, a Times writer was describing Christmas peppers as "an old favorite," while poinsettias were so "deeply ingrained in the public's mind as a symbol of the season that it virtually sells itself."
Poinsettias even have a pan-religious appeal, Bosland says, since its shape suggests (to some) the Star of David, while some Christians see the red color as symbolizing the spilled blood of Christ. "I almost hate to admit it, but a chili pepper can't really compete with them," Bosland says with a rueful chuckle.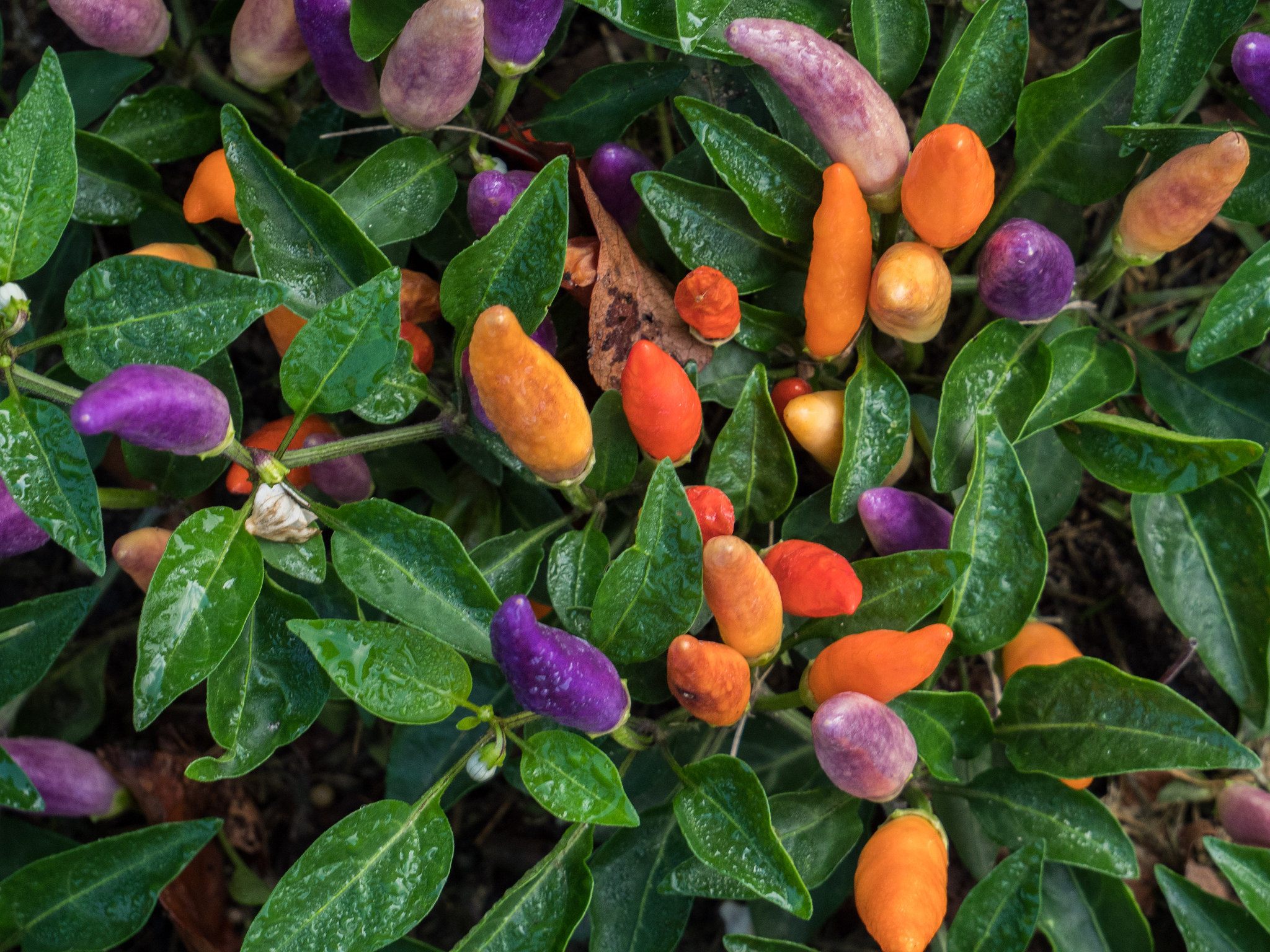 Despite the poinsettia hegemony, Bosland hasn't given up on the celebratory pepper. As the head of New Mexico State University's Chile Pepper Institute, he works with breeders who have produced many holiday themed peppers. There's the NuMex Christmas pepper, of course, plus the NuMex Easter (with pastel chilis), the NuMex St. Patrick's Day (green and orange fruit, and white flowers, for the Irish flag), and the NuMex Halloween (black and orange). Not to mention, New Mexico's ristra wreaths, made of colorful dried chili peppers, can be a holiday tradition too.
Of course, while chili pepper plants aren't as popular as they once were, there are still chili-shaped Christmas lights, beloved by dads everywhere.
Gastro Obscura covers the world's most wondrous food and drink.
Sign up for our email, delivered twice a week.