How Museums Will Eventually Tell the Story of COVID-19
Masks, ventilators, and Zoom recordings may one day be the artifacts of our time.
In early March, as New York City braced for the spread of the novel coronavirus, hand sanitizer began flying off store shelves. That's when Margi Hofer, museum director at the New-York Historical Society, got an email about it. Rebecca Klassen, the museum's associate curator of material culture, sent her a note remarking on the scarcity, and how precious it seemed. She wrote, "Purell has become liquid gold," Hofer remembered. Nervous shoppers were treating the alcohol-based product as a talisman, and the museum staff decided—to help tell the story of the pandemic—that they ought to add a bottle to the collection.
As the virus spreads, many cultural institutions have locked their doors to help slow transmission. Most staff members are working from home, while visitors explore galleries digitally, from a distance. Meanwhile, the pandemic has already claimed more than 10,000 lives in New York City, and killed more than 148,000 people worldwide. It is baldly, undeniably historic—and that means that institutions are hurrying to collect artifacts that tell the story of this scary, scattered time.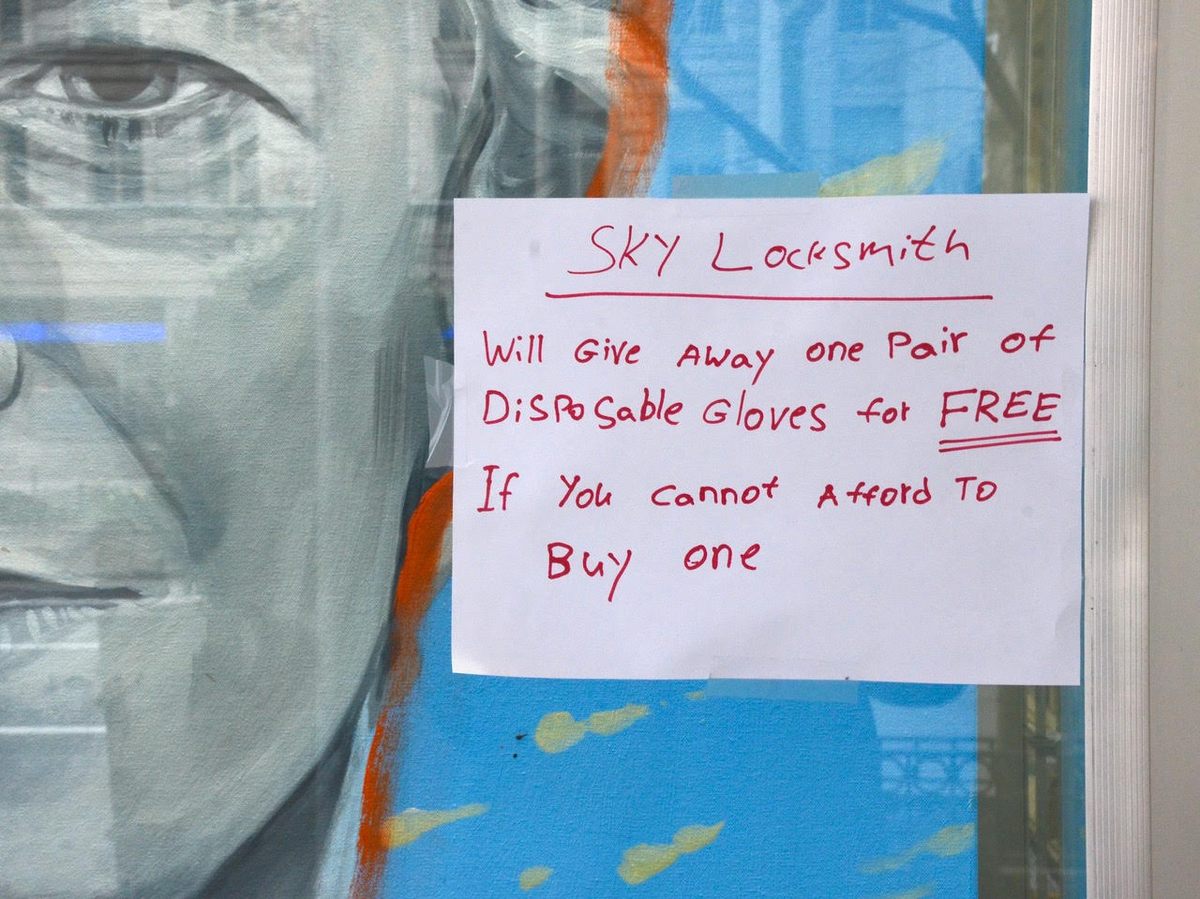 It's a strange moment to be adding to a collection: Future exhibits aren't necessarily always front of mind for either remote employees or potential donors, all of whom may be caring for sick family members, home-schooling their kids, and trying to stay healthy—and some institutions are also just trying to stay afloat. After the City Reliquary, a community museum in Brooklyn, put its in-person programming on pause, it let go of its only paid employee, says Dave Herman, the museum's founder. The growing work to collect COVID-19 ephemera is a labor of a dozen or so passionate volunteers. (The museum is migrating to paid events online.) The vast majority of the staff of the New-York Historical Society, in Manhattan, is currently remote. The 10 people working on the "History Responds" project—the effort to crowdsource objects relating to seismic events as they play out in real-time—have fanned out to at least three states, and stay in touch through emails and the occasional Zoom meeting. "It's a very busy effort," Hofer says. "It just happens, right now, to be very geographically dispersed."
Collecting during a pandemic means that curators must grapple with both practical challenges and thorny moral questions. Herman would like the City Reliquary to eventually collect face masks, which have become a ubiquitous sight in Brooklyn and all over the world, but, he says, "we certainly don't want to take masks off of people's faces right now to make sure they go into an archive." (Several museums, including the New-York Historical Society, have donated the protective garb that conservators wear, including face masks and latex gloves, to medical staff.) Scouting for artifacts "is not an essential service at this particular moment," Herman adds. "But when we look back, it will be essential to see how this has affected us."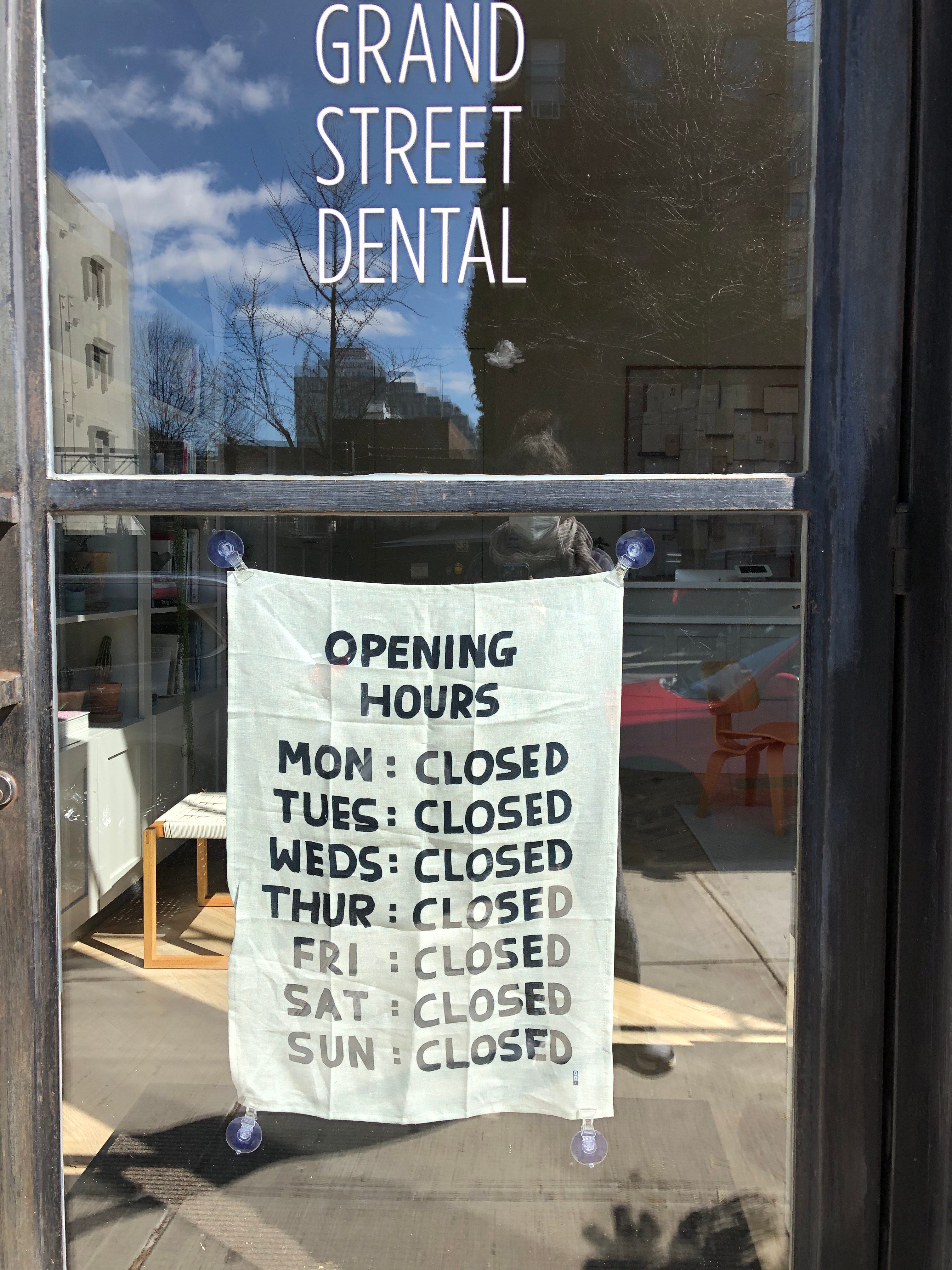 The Smithsonian's National Museum of American History in Washington, D.C., currently has a moratorium on bringing in new objects, but curators are already working on their pandemic artifact wish lists, and deciding the order in which they should pursue them. "What do we need to get now, versus what can wait three months, six months, or a year?" says Benjamin Filene, associate director for curatorial affairs.
One early priority is anything ephemeral, Filene says, "that people might throw away or might not think to save." For the museum's education curators, that might include screenshots of remote lectures, or school assignments scribbled out at the kitchen table. Meanwhile, the science and health team is scrambling to collect some of the quack "cures" that are being peddled, and the clock is ticking as the Food and Drug Administration cracks down on supplements, toothpastes, and more.
Ventilators and test kits are among the objects that curators will pursue down the line, when the immediate need for them is much less acute. "The last thing we want to do right now is say, 'There's a shortage of ventilators; put one aside for us,'" says Lexi Lord, the chair of the division of science and medicine at the National Museum of American History. These objects are currently saving lives—eventually, Filene says, they'll also help museum visitors think deeply about the intersection of public fears, political maneuvering, and more. For now, the City Reliquary is making do with digital objects, such as cellphone photos of handmade signs and closed-up storefronts—and instead of dispatching people to go out in search of them, the museum relies on images that volunteers snap when they venture outside for groceries or to walk their dogs. Physical objects will come later, Herman hopes. "When it is safe to remove the masks," he says, "people can think, 'I don't need to throw this in the garbage—this got me through a historic moment.'"
Beyond objects, many curators are being careful not to demand too much space in people's brains right now. In addition to stories of lonely days at home, Hofer's team at the New-York Historical Society is especially keen to collect stories and objects from essential workers, she says—"the people in the trenches, so to speak"—but those medical professionals, public transit workers, grocery store employees, and others have more pressing concerns. So far, Hofer says, the society's strategy has involved outreach in "subtle, gentle ways" that won't compete with the work at hand. She reached out to her own healthcare providers, for example, and just asked them to keep the collecting project in the back of their minds, so they might think to save appropriate objects or signs whenever it occurs to them. Since the collecting effort has been ramping up, some people have also been reaching out directly to the museum, through an object-donation form on the website. The institution's library has collected many emails, signs, flyers, and other digital objects, Hofer says, but the object collection for COVID-19 is currently mainly "in name only." Some 100-plus objects, such as handmade masks, are still in the hands of the 50 people who have promised them, she says, until it's simpler "to make a trip to the post office or safe for us to come pick them up."
Curators are also grappling with the ways that the pandemic ripples across all aspects of American life. The National Museum of American History is looking at small businesses such as craft breweries, which typically rely on open bars. The science and medicine team is thinking about the way that personal protective equipment (PPE) alters the feeling of intimacy between doctors and patients. Curators are also considering how faith communities are changing their worship services, how community groups such as the Girl Scouts are adapting, what online schooling looks like in underserved districts, and how certain groups, such as black men, are trying to navigate the Centers for Disease Control and Prevention's recommendations about wearing masks while worrying about attracting unwarranted attention from police. "These objects can mean different things to different people at the same time," Filene says.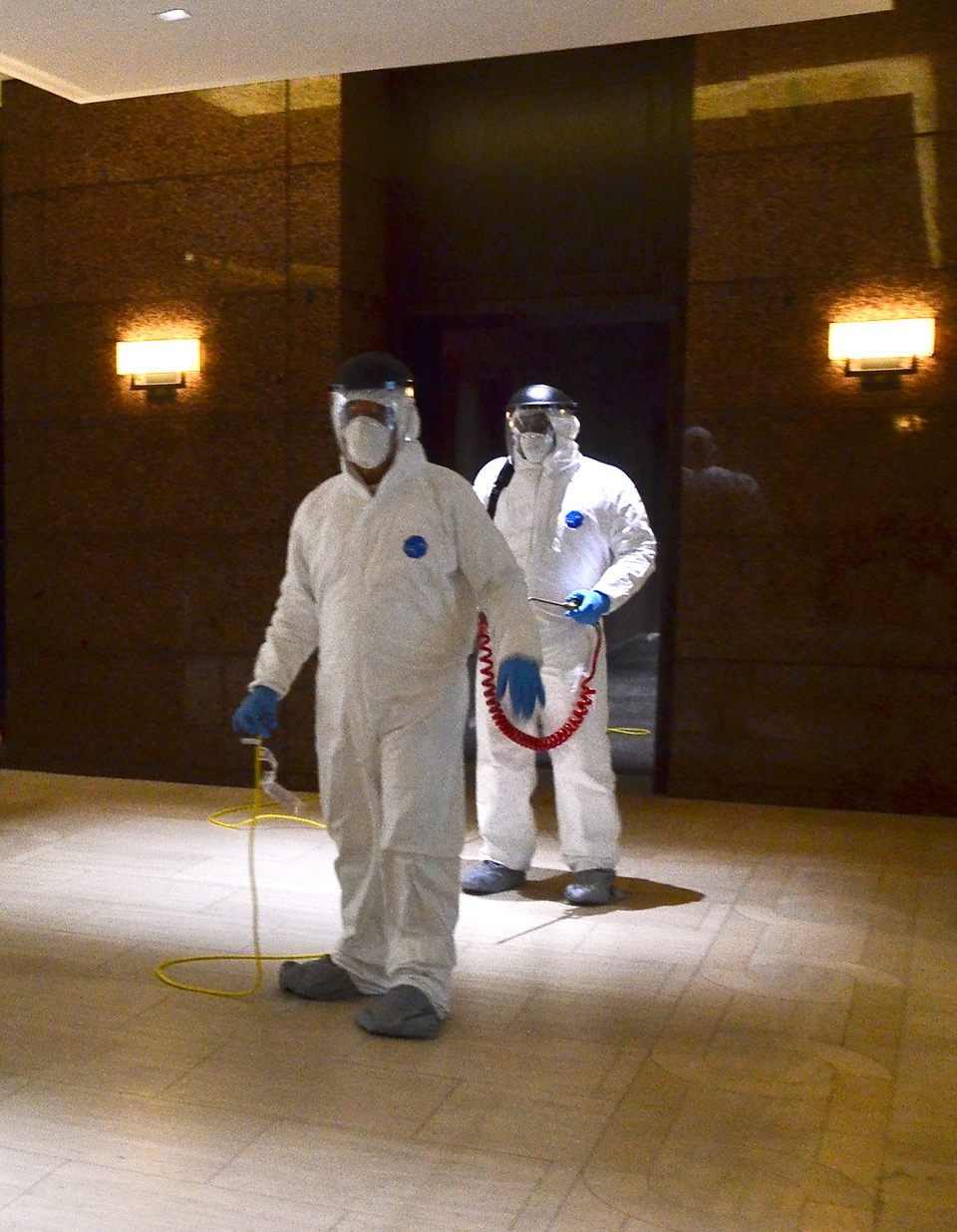 Down the line, when physical objects do arrive at the museums, staff will have to figure out what new safety measures might be necessary for treating, handling, and storing them. "It seems that medical understanding of this virus is still somewhat evolving," Hofer says. "We haven't put any procedures in place yet." For her, the safety questions are somewhat reminiscent of the aftermath of 9/11, when they were accessioning objects that had been exposed to debris from Ground Zero, including the entire storefront of Chelsea Jeans, which had been shrouded in thick, toxic dust. (In that case, conservators zipped into hazmat suits, and moved racks of dust-coated clothes into a sealed case.) At the National Museum of American History, as at many other institutions, newly arrived objects routinely pass through a processing room to make sure there aren't any insect stowaways. As for any additional layers of scrutiny for this moment, Filene says, "We haven't gotten that far yet."
Because the crisis is still unfolding—there's still no expert consensus on when the pandemic will abate and when social distancing protocols might loosen—it's hard to anticipate how people will relate to these masks and other artifacts a few years on, Filene says. Will the fabric coverings be a blip in people's lives, or a fixture? If they're in a museum display several years in the future, "Maybe people won't have thought about them in years, or maybe we'll be wearing them for 15 months," Filene adds.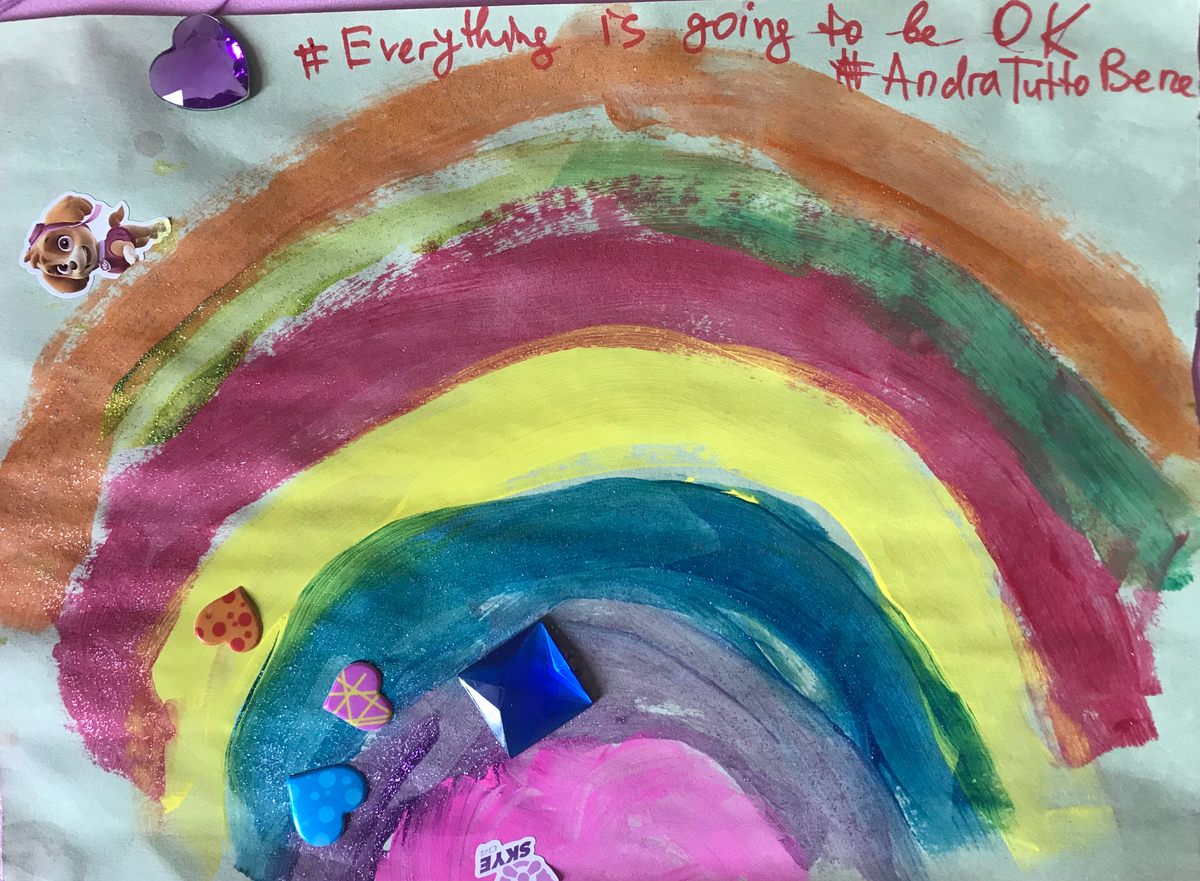 Even before COVID-19, the National Museum of American History was planning an exhibit called "In Sickness and in Health," slated to open in fall 2021. It charts 240 years of medicine in America, and will open with three disastrous historical outbreaks—the 1793 yellow fever epidemic that ravaged Philadelphia, the 1837 scourge of smallpox that devastated the Mandan tribe in the Great Plains, and when cholera brought San Francisco and Sacramento to their knees in the 1850s. A few months back, Lord and her colleagues were wondering how to frame these moments for future visitors. "We were struggling to try and figure out how to communicate to our audience what it feels like to live in a city which is experiencing an epidemic," she says.
Urban graveyards still hold the bodies, for instance, of people who lost their lives to the terrible 1918 flu, but it's easy to forget that, not so very long ago, pandemics and epidemics were not uncommon in the United States. Worry, discomfort, and mourning were woven into the fabric of daily life. For many citizens of 21st-century America—particularly those with reliable access to high-quality healthcare—that reality is sometimes hard to picture. "People in the past seem so different, they wear weird clothes, they use different words than we use, they seem so far away," says Lord, who believes that the current crisis will collapse the space between past and present. The experience of weathering this pandemic is making that gnawing fear and deep loneliness more vivid. When visitors can roam museums again, she adds, "We think people will walk in with that empathy already."